Archive: February, 2010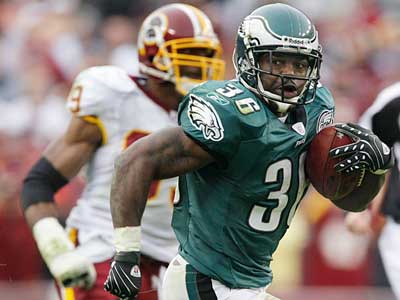 Amid all the usual Super Bowl hype this past week, an important, if sobering, public-health message about pro football was being delivered.

Time magazine devoted a cover story to what it called "the most dangerous game" and the punishing physical toll exacted in the National Football League, which has crippled retirees mentally and physically.

That's a warning not only to the next generation of NFL players, but also to the millions of other young athletes who are unlikely to don shoulder pads after high school.

President Obama is right to forge ahead with a bipartisan commission that will try to reduce deficits, after too many senators bailed on the idea.

Obama plans to create a panel by executive order to suggest budget reforms that would slow the rise of the national debt.

This effort is needed because the government's red ink tops $1 trillion annually, and long-term deficits of entitlement programs keep growing.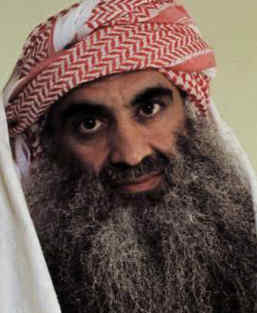 Where the trial occurs for the accused mastermind of the 9/11 attacks and his four confederates is less important than having justice take its course in a civilian federal court.
Second thoughts are understandably being given to holding the trial in lower Manhattan. But that shouldn't be too great a setback for President Obama's appropriate plan to provide a fair tribunal for these terror suspects.
As long as these men are tried by federal judges under rules that provide for due process, their day in court will meet the president's objective of bringing more of the nation's anti-terror efforts under the rule of law.
Coupled with Obama's plan to close the Guantánamo Bay, Cuba, military prison, the civilian prosecution of terror suspects will help restore this nation's stature as a democracy that sticks by its core values even in the face of ongoing terrorist threats.
The likely move of the trial away from New York, the scene of terrorists' murder of nearly 3,000 people on Sept. 11, 2001, is being portrayed wrongly by Obama's critics as proof that the whole notion of trying terror suspects in civilian courts is flawed.
That's clearly absurd, since federal courts have convicted 195 international terrorists since 2001, according to figures reported by the Center for Strategic and International Studies in Washington.
Among those convicted was Omar Abdel-Rahman, the so-called "blind sheikh" implicated in the 1993 World Trade Center bombing. Abdel-Rahman was prosecuted successfully in a New York federal court.
Indeed, the move of the trial for Khalid Sheikh Mohammed, the alleged mastermind of the 9/11 attacks, was prompted only after New York City Mayor Michael R. Bloomberg tallied up the cost and likely disruption to the city's vital financial district.
Bloomberg initially supported the decision that Attorney General Eric H. Holder Jr. made in November to hold the trial near where the World Trade Center stood. But given the purported $1 billion cost for security for a trial in lower Manhattan's federal court, Bloomberg's reversal is easily understood.
The admitted embarrassment stemming from the whole episode points up the need for Obama's Justice Department to check with any other city before announcing where the trial is headed. Despite Bloomberg's initial embrace of the plan, he would have had more time to consider all the facts had Holder not sprung the news on him the very day it was announced publicly.
Now what? By law, the trial has to be held in a jurisdiction linked to the crimes. Given the sprawling 9/11 conspiracy, any number of states — including Pennsylvania and New Jersey — would be appropriate settings.
Many of those venues may have concerns about security, too, but at least one New York town — Newburgh — has offered to host. Its proximity to an Air National Guard base could make it a suitable stand-in for the Big Apple.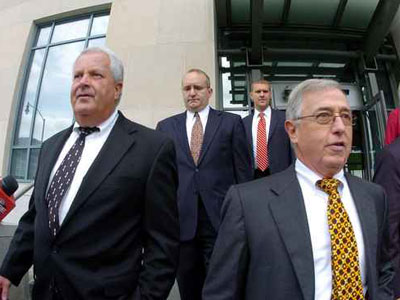 Calls for drastic changes in how the state Judicial Conduct Board investigates and disciplines judges should not go unheeded. The board has received deservedly harsh criticism for its lackadaisical approach to complaints about two former Luzerne County judges who allegedly accepted bribes from operators of juvenile-detention facilities.
Mark A. Ciavarella Jr. and Michael T. Conahan pleaded guilty to fraud charges last year, but a federal judge threw out their plea agreements, saying the men had not accepted responsibility. They are awaiting trial. Meanwhile, the state Supreme Court has vacated the convictions in 6,500 cases heard by Ciavarella.
The travesty of justice led to the creation of a 10-member commission in August to investigate the state's juvenile-justice system. Commission members this week said the Judicial Conduct Board had failed miserably in not acting more swiftly to complaints about the two Luzerne judges.
The board's excuse that it didn't want its ethics probe to impede a federal criminal investigation isn't good enough. While it dallied, the civil rights of juvenile defendants were violated, many being sent to lockups without having legal representation.
The Pennsylvania Bar Association made a good suggestion: The state should establish a separate authority to periodically evaluate and issue "report cards" on judges. Seventeen states do that now to ensure the integrity of jurists.
The Interbranch Commission on Juvenile Justice has one more hearing, on Feb. 25 in Wilkes-Barre, before making its recommendations to Gov. Rendell and the General Assembly by May 31.
Strong measures will be needed to restore public confidence in the judiciary after this.
Philadelphia has miles to go before delivering on the promise of being a truly walkable city, as Inquirer architecture writer Inga Saffron reminds us once again today with her article on shielding pedestrians at construction sites.
Saffron writes about New York City's efforts to design aesthetically pleasing sidewalk sheds - an attempt to beautify construction sites now shrouded in typical scaffolding. It's ironic that a Philadelphia-trained architect, Young-Hwan Choi, has been chosen by Gotham officials to design their prototype for a fancier pedestrian shed. In Philly, pedestrians are lucky to find a construction site downtown that makes way for them. The rule too often is that the sidewalk is blocked off, as is the case alongside the Convention Center expansion (for years, now.)
On that issue, Philadelphia should mandate - as does New York - that sidewalk access be preserved during any construction or renovation project. Builders say it's not feasible on some of the city's streets, but that's a cop-out on safety. To do less than insist that all sites provide shielded pedestrian access simply is a slap in the face to anyone who walks in the city.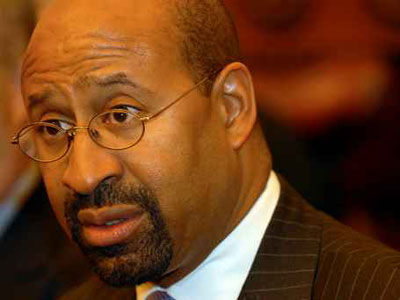 Developers have long complained about the Byzantine permitting process in Philadelphia that costs both time and money, and chases businesses away from the city.

A new study commissioned by Mayor Nutter underscores the problem. The study released last week describes the permit process as "incomprehensible."

Despite slight improvements, the system remains essentially broken. For example, processing times in 2008 for such basics as a plumbing permit ranged from more than five months to 11/2 years.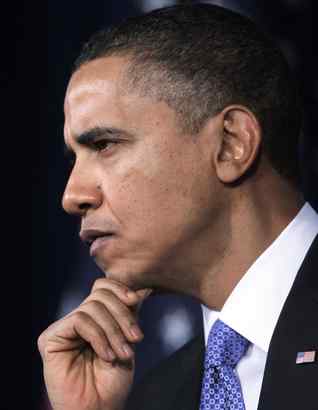 Eight years after President George W. Bush signed the No Child Left Behind law, the Obama administration seems poised to leave much of the law behind.

President Obama this week set the stage for a sweeping overhaul as part of his proposed $3.8 trillion fiscal 2011 budget.

But any changes would need approval in Congress. Given the partisan divide in Washington, that may be a tough sell.

The Philadelphia region can be proud of local efforts to aid survivors of the earthquake in Haiti, work that will go on for months.
Cooper University Hospital in Camden, for example, sent a team of 18 doctors, nurses, and technicians who treated victims there for nearly two weeks. The hospital and the Norcross Foundation paid for transportation, medical supplies, and personnel.
Within days of its arrival, the team led by Dr. Anthony Mazzarelli, an emergency-room physician, had transformed an orphanage into a makeshift hospital with five operating rooms. They established a pediatric ward to care for injured children.
The team was in daily contact with hospital officials in Camden, and relayed a request for crutches due to the large number of amputees. The response from South Jersey and southeast Pennsylvania was impressive. More than 5,000 pairs of crutches were donated, along with 450 walkers and 600 canes.
A campaign by Philadelphia Media Holdings L.L.C., owner of The Inquirer, the Daily News, and philly.com, established a relief fund that has raised more than $100,000 for quake survivors. The company started the effort with a $10,000 cash donation.
Local television and radio stations owned by CBS raised more than $930,000. Several hospitals in Pennsylvania are accepting patients from Haiti at the request of the U.S. military.
These efforts are only a portion of the local contributions, an outpouring that has demonstrated again the heart of the Philadelphia community.