Archive: October, 2010
Voters in 19 Camden and Gloucester County municipalities finally get to have their say on who represents them in the state Senate. That was not the case a few months ago, when Democratic leaders gave the job to political newcomer Donald Norcross, younger brother of party leader George Norcross.

In a dizzying round of political music chairs that's become common in South Jersey, Norcross quickly moved up the ranks. He did stand for an election, easily winning the Assembly seat of retired Speaker Joe Roberts.

Then he was quickly appointed to assume the Senate seat previously held by Dana Redd, who had been elected Camden's mayor. The orchestrated succession had uncontested candidates looking like pawns on a chess board.

But now, voters in a special off-year election must decide if Norcross deserves to finish the term. The answer is yes. Even considering the manipulated process that put him in the DONALD NORCROSS is still the better candidate to represent the 5th District in the Senate.

Good news! The exodus of people leaving Philadelphia has finally shifted into reverse. Well, maybe. The proof will be in official census figures that have yet to be released. But a new Pew Charitable Trusts survey reports that positive trend. If Pew's Philadelphia Research Initiative proves correct, public officials and agencies will want to address areas where more needs to be done to sustain population growth. It almost goes without saying that reducing crime and improving public education will attract residents. But two other key areas are tax policy, which also might be self-evident, and immigration which might not be.
The Pew study, based on Internal Revenue Service data, said the number of people moving into Philadelphia increased steadily from 31,837 in 1993 to 42,250 in 2008. Meanwhile, the annual outflow of residents fell from 20,284 in 1995 to only 9,846 in 2008. Mayor Nutter and other city officials should use those numbers to bolster arguments to continue the successful tax-abatement program that draws new residents.
Critics say the abatements have mostly impacted Center City, but the program is available and has been used all over town. It is true, though, that the most dramatic results of the 10-year abatement program have been in Center City, where more than 12,000 new residential units have been completed since the program began in 1997. Many of these homes are condos costing in the millions in dollars.
The construction and renovation of these buildings has pumped billions of dollars into the city's economy. And while the homeowners do get to forgo paying city property taxes for 10 years, they eventually must pay; and they are not exempt from paying other taxes and fees that impact the economy. If anything, the abatement program might need minor adjustments to benefit neighborhoods still struggling to attract new residents. More popular areas may do just as well with abatements of five or seven years.
Population growth can also be sustained by making the city more attractive to immigrants. A Brookings Institution report concluded that nearly 75 percent of the Philadelphia region's labor-force growth between 2000 and 2008 was due to immigrants. Job creation is important not only to continue that trend but to reduce the high poverty rate among longtime city residents. But the city can also be more aggressive in letting immigrants know they are wanted. The city already has a Welcoming Center for New Pennsylvanians. It's time to put it to even greater use.
Eighteen people have been working this year to save the country from financial ruin. Important as their job is, their meetings have taken place in relative obscurity. They don't get much media attention. The bipartisan national debt commission will make its recommendations to Congress on Dec. 1, after the mid-term elections. The danger is that whoever controls Congress will lack the political courage to act on the commission's findings.
The looming debt crisis demands attention; it has even helped to spawn the tea-party movement. The nation's total federal debt next year is expected to exceed $14 trillion — about $47,000 per citizen. If Congress does nothing to reduce deficits, in 10 years the federal government will be paying more than $1 trillion per year in interest alone on the national debt. That's more than one-fourth of the current federal budget.
The total national debt now equals 60 percent of gross domestic product. Even under optimistic assumptions, the government will add $8.5 trillion in debt in the next decade. By 2020, the total debt will equal 90 percent of the country's economic output. Again, that's the forecast of optimists. The higher the interest payments, the less money there is for education, national parks, defense, veterans affairs, food stamps and other programs. And as the debt rises, our country also goes deeper into hock with foreign nations. For example, China has loaned us about $920 billion.
The commission's Democratic co-chairman, Erskine Bowles, wants the panel to endorse spending and tax collections at levels equal to 21 percent of GDP. In the past 30 years, revenue has averaged 18 percent of GDP. Federal spending now equals about 25 percent of the total economy. The goal is to reduce the government's annual deficits to 3 percent of the total economy by 2015. That will require very unpopular, but necessary, decisions by Congress and the president.
Republicans and Democrats on the commission recognize the need to attack the problem with both spending cuts and tax increases. Bowles has indicated that spending cuts should account for about two-thirds of the total shortfall. That should be sufficient for conservative critics who think there's no pain involved for Democrats. But tax increases must be in the mix too. The deficits are too large to be resolved through cuts alone.
The solution might not mean an increase in income taxes. The commission has been looking at so-called "tax expenditures" — about $1 trillion per year worth of credits, loopholes, and deductions (including mortgage interest and charitable deductions). Congress has the final say, but the outcome must include increasing revenue.
Lawmakers already dodged one tough choice when they decided not to make the commissions' recommendations binding. The easy way out would be to do nothing with the panel's report. That shouldn't happen. Whoever is elected on Nov. 2 needs to go to Washington with a sense of purpose about putting the country back on a sound fiscal path.
When you find a plan that works, it's best to stick with it. That's exactly what Drexel University's new president, John A. Fry, proposed this week in an attempt to enhance the neighborhood surrounding the West Philadelphia campus. This is a good move that will benefit the university, its neighbors, and the city.
Fry's five-point plan to improve safety and offer incentives to employees who buys homes in the neighborhood resembles the plan he largely designed and implemented as an executive at the University of Pennsylvania in the late 1990s. Those efforts greatly improved the area surrounding Penn's campus and helped spark private investment in restaurants, a movie theater, and a grocery store.
Given that Drexel is located next to Penn, it makes sense to implement a similar strategy for the Powelton and Mantua neighborhoods. Indeed, Fry plans to expand security patrols in the neighborhoods surrounding Drexel. Plans also call for better lighting, tree trimming, and landscaping to help spruce up the city streets. Drexel also plans to boost financial incentives for employees who buy homes near campus, as well as expand the area that qualifies for the incentives. Employees can receive a $15,000 loan that will be forgiven if they stay in the home for five years, along with a $5,000 home-improvement grant.
Fry also wants to add more housing for Drexel students, many of whom are forced to live off campus in often unsafe and poor quality private apartments and houses. He also wants to partner with the elementary school in the neighborhood, which will help attract young families. At the same time, Drexel plans to sell the mansion in Montgomery County that has served as the home for the university president. The 2.8 acre estate was donated to Drexel years ago by an alumna, but was disconnected from the campus. The property is listed for $2.7 million. (Fry plans to continue to live in Haverford, where he lived when he worked at Penn.)
Fry came to Drexel following the death of president Constantine Papadakis, a charismatic leader who resurrected the university. Fry is off to a fine start in building on Drexel's success.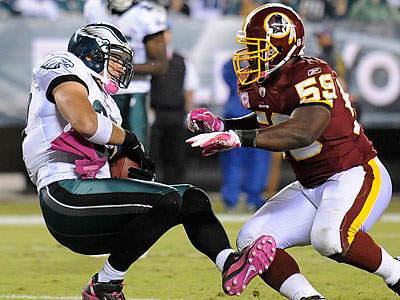 With so much recent sports coverage and commentary devoted to the head injuries sidelining professional football players — four of them wearing Eagles green — Pennsylvania lawmakers should need no further reminder that student athletes face the same risks from concussions as the pros. In fact, the legislators are doing something about the problem.
The state House recently voted 169-29 in favor of a bill that would put useful safeguards in place to spare more young players from suffering these brain injuries, as well as limit potentially damaging lifelong effects for those who do get hurt. Now it's up to the state Senate to concur, approving what the Pennsylvania Medical Society calls "a good step to better protect the health of our school-aged athletes."
Modeled after a Washington state law named for a teen football player who suffered a devastating brain injury, the Safety in Youth Sports Act sponsored by Reps. Tim Briggs (D., Montgomery) and Thomas R. Caltagirone (D., Berks) would keep brain-injured players off the field until they have time to heal. Any high school or junior-high athlete with a concussion would have to be cleared for a sports activity — including cheerleading — by a medical professional qualified in managing concussions.
The legislation also calls for education programs to alert coaches, players, and parents to the dangers of concussions, along with sanctions for coaches who field players without clearance. In cases where concussions are diagnosed properly, the measure could reduce the chance that athletes reinjure themselves — a risk that grows with each new concussion.
The return-to-play rules would be similar to the approach adopted last year by the National Football League, which requires an independent physician's approval prior to a player getting back on the gridiron. Even with this law in place, though, school athletic programs will need to accurately diagnose players' brain injuries — and to do so with none of the financial resources available to pro teams. In addition to having medical advisors on the sidelines, schools need to work to change a sports culture that tells injured players to shake it off.
The safety legislation will help — no question. Given that the science of concussion diagnosis and treatment itself is in flux, though, the best defense against student athletes' head injuries is to prevent them, where possible, with coaching that puts players' safety in first place.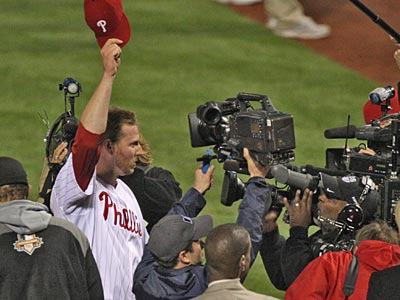 A fan who witnessed Roy Halladay's no-hitter Wednesday night<NO1>10/6<NO> tried to put the feat into perspective during the ride home on the Broad Street line. He couldn't find the right words, and admitted Halladay's performance had left him "speechless."

"It's a great time to be a Phillies fan," the fan said finally.

It's a great time, and a lot of fun, as Halladay would say. The pitcher's achievement was another dramatic reminder of how lucky Phillies fans have become.

How remarkable was Halladay's no-hitter? Only one other pitcher in the history of the sport had held an opponent hitless in a postseason game — Don Larsen of the New York Yankees, who threw a perfect game in the 1956 World Series.

Three out of four state House members this week turned their backs on Pennsylvanians whose safety is threatened by the Florida gun loophole. Worse still, the bipartisan majority instead expanded gun owners' rights to blast away at anyone if they feel threatened outside their home or even in their car.

The House changes to the so-called castle doctrine mean that armed individuals will have an absolute right to defend themselves beyond their home, as current law limits. Just imagine how that might escalate road-rage incidents into deadly confrontation, with shooters then claiming self-defense. Even a front-porch encounter between an armed homeowner and a persistent door-to-door solicitor could see lead fly.

"Someone can claim self-defense if they shoot someone who looks at them the wrong way," warns Edward Marsico, the Dauphin County District Attorney and spokesman for state prosecutors. "You are encouraging someone to potentially take a life."

The antiquated system Pennsylvania uses to fund charter schools has serious flaws and should be replaced.

State Auditor General Jack Wagner recognizes the problem, but his suggestion of a moratorium on any new charters or cyber schools until the system is fixed would unfairly punish students who want to attend a charter now.

Wagner voiced his concerns this week in a report that concluded the current funding model costs "taxpayers hundreds of millions of dollars a year in additional questionable spending."

The report details yet another compelling reason why the state must overhaul the 1997 charter law to not only develop a more equitable funding system but also provide more charter oversight.

The Department of Environmental Protection is taking an appropriately tough stance against one of the biggest methane gas drillers in Pennsylvania. DEP Secretary John Hanger has ordered an $11.8 million pipeline built to carry water to 18 rural homes in Dimock Township, Susquehanna County. Their well water is contaminated by natural gas, and the DEP wants Cabot Oil & Gas Co. to pay the bill.
That's roughly $650,000 per home for a permanent supply of clean drinking water in the community north of Scranton. The decision is a strong statement of the DEP's commitment to protect the public and safeguard the environment in the midst of a drilling boom in the state.
Residents complained in early 2009 of well-water contamination; Cabot was drilling within 1,000 feet of the homes. Under state law, the proximity alone is enough to presume that Cabot caused the pollution. But Hanger said subsequent testing proved the driller was responsible for methane leaking into the drinking wells. Cabot signed consent agreements with the DEP requiring the driller to plug three wells believed to be the source of the leaking natural gas, and to provide residents with trucked-in water deliveries.
Cabot says it has spent $8 million investigating and trying to fix the problem, although it denies causing the pollution and says the contamination was present prior to methane drilling. The firm now says it signed the agreements under duress. Hanger's response: "We don't waterboard people."
Cabot CEO Dan Dinges said his company was willing to drill new water wells for residents, or to install water-treatment systems. But residents don't trust any groundwater nearby and have sued Cabot. Dinges accuses Hanger of waging an unfair campaign against the drilling firm.
Cabot is an extreme example of problems with Pennsylvania's new "gold rush." Drillers have essentially had their way in a state that has been trying to catch up with outdated regulations and beef up its staff to monitor drilling activities. To date, Pennsylvania is still the only major gas-producing state without a tax on production.
This showdown is also a reminder of what's at stake in the governor's race. Republican candidate Tom Corbett opposes a tax on gas production. Democrat Dan Onorato is calling for a severance tax, but says a proposal approved by the House last week is too high. The shale-gas boom in Pennsylvania is in full swing, and Harrisburg is right to flex its regulatory muscle on behalf of the public and the environment.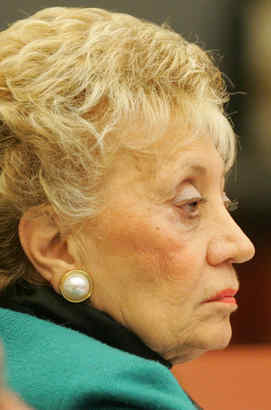 City Solicitor Shelley Smith has given City Council a legal opinion that opens the door for a repeal of the controversial and costly pension perk known as DROP.

Council has no excuse now that would prevent it from holding hearings and voting on a pending bill to eliminate DROP, or the Deferred Retirement Option Plan.

Smith's opinion says the 1999 legislation that created DROP allows for Council to amend the plan for all employees not already enrolled in the program. Smith added that if city workers challenge a repeal of DROP, it is uncertain how the courts will rule.

Somehow, City Council President Anna C. Verna appeared to be confused by Smith's 13-page opinion. Verna issued a statement saying she was "disappointed" with the legal guidance.