Archive: November, 2009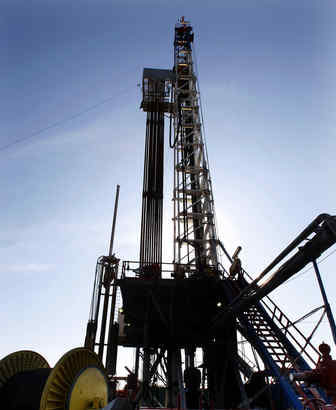 The bonanza that state officials expect from drilling natural gas out of the Marcellus Shale region may come with more costs than expected.
This comes as Pennsylvanians still try to fathom Gov. Rendell's retreat from his decision to do what every other state does with shale gas - tax it.
Getting gas from shale involves a process called "fracturing" that uses highly pressurized and chemically treated water. Some environmentalists believe fracturing leaves local streams polluted.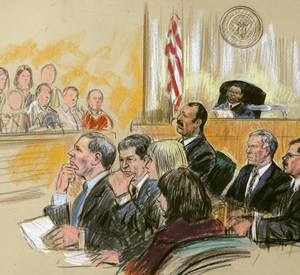 New Jersey voters may have faith that governor-elect Christopher J. Christie can deliver on his campaign pledge to root out corruption, but Christie's job will be that much easier if the state's press corps continues to fulfill its watchdog role.
So a congressional measure primed for Senate consideration - one that's of greatest interest to journalists - could wind up helping Christie and other reform-minded leaders.
Under a compromise worked out with the Obama administration, journalists and their confidential sources finally could see new federal protections needed to assure that the press can keep the public informed about the workings of government, business, and civic affairs.
Gee, it only took a federal criminal investigation of at least six charter schools and the jailing of one charter official before the state finally moved to improve financial oversight.
Some of the proposed measures are clearly worthy and long overdue. At the same time, the reforms seem so basic that they should have been in the state charter law when it was written 12 years ago.
For example, the reform legislation aims to limit the hiring of relatives. This seems like a no-brainer concept, except in patronage-laden Pennsylvania, where government work has become a family business for many.
In a year when not much else has gone right, the Phillies gave their fans another thrilling ride.

This year brought a tanking economy, job losses, a city budget on the brink of collapse, a swine flu epidemic, and a transit strike to boot. A winning baseball team doesn't erase any of that, but it sure helped our outlook on life.

The Phillies' season ended, of course, Wednesday night, when they lost to the Yankees in Game 6 of the World Series. Losing to New York has a special sting, but the Yankees earned their victory. They played with confidence and didn't squander opportunities.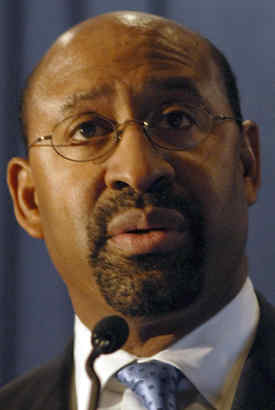 Talk about a gang that can't shoot straight.

The Board of Revision of Taxes can't even go out of business without breaking the law. Turns out the BRT violated the state Sunshine Act last month when it voted to turn over its main function to the Nutter administration.

The BRT board met in secret to vote on a closed-door deal reached with Mayor Nutter to allow the city Finance Department to take over the setting of property values. The meeting wasn't advertised, and no one from the public was in attendance.

No matter how long this transit strike lasts, we'll always have Paris – as an inspiration for Philadelphia to launch a French-style bicycle sharing program of its own.
It would be like PhillyCarShare and Zipcar for cyclists: You'd grab a bike from a kiosk, ride it to your destination and leave it at another kiosk for others to use.
In a transit strike, it would be a life-saver. In France, it's already proven its worth during two transit stoppages. As Russell Meddin, who's coordinating efforts to make bike-sharing a reality here, reports:
Now the bad news for Chris Christie: He must actually try to govern New Jersey.
Congratulations to Christie, a Republican and former federal prosecutor who scored an impressive victory on Election Day over Democratic Gov. Corzine. Even with third-party candidate Chris Daggett in the race, the outcome really wasn't close.
Christie was outspent by the wealthy incumbent in a heavily Democratic state. But he persuaded voters that he'll do a better job making New Jersey more affordable and prosperous.
Exactly how he plans to do that, Christie was not willing to share with voters during the campaign. He promised to cut spending (something that Corzine actually did). But it won't be enough to balance a budget with a projected shortfall of at least $8 billion.
Restoring property-tax rebates? Perhaps a fraction in his first year, Christie said, when he figures out how much the state can afford.
Income-tax cuts? Only for the wealthiest New Jerseyans in his first year, Christie said. He wants to allow a Corzine tax increase to expire, dropping the top rate from 10.75 percent to 8.9 percent on households earning more than $1 million. To make up for that lost revenue, he plans to cut the budget deeper. Voters can't say they weren't warned.
If Christie is to have better success than Corzine in managing the state's troubled finances, he'll need some luck in the form of an improved national economy. More robust tax collections would help him balance the budget without imposing drastic cuts in services. But at this point in a slow recovery, such good fortune doesn't appear likely.
Like Corzine, Christie plans to save money by shortchanging contributions to public-employee pension funds. It's merely deferring a growing liability, but Christie might have better luck than Corzine in curbing the costly benefits of unionized state employees.
Corzine lost his reelection bid despite significant help from President Obama and Vice President Biden. Some voters in New Jersey and elsewhere did intend to send a message to Obama, but most said in exit polling that the election was not a referendum on the president. Their concerns were more local — high taxes, corruption, and an unemployment rate in New Jersey slightly higher than surrounding states'.
The off-year election results were not a national referendum, but the Republican Party had some successes it can tout. In Virginia, the only other state electing a governor, Republican Robert McDonnell triumphed. Independent voters in New Jersey and Virginia supported the GOP this time.
But Democrats won congressional races in northern California and in an upstate New York district that was represented by Republicans for a century.
The New York contest pointed to a continuing challenge for the GOP. The moderate Republican candidate gave way in the final days to a conservative opponent endorsed by Sarah Palin and Rush Limbaugh, resulting in a Democrat winning the seat.
The GOP is still grappling with whether it wants "pure" conservatives or a big tent, and the rift is as prominent as ever. Christie won by embracing all comers.
No matter how long this SEPTA strike lasts, let's hope Day 2 was rock bottom. It couldn't get much worse.

An R5 Paoli train caught fire yesterday during the morning rush, just outside the Overbrook station. A SEPTA official said the likely cause was electrical.

The train was packed with nearly 700 passengers. Nobody was injured, but the suburban commuter line was shut down for two hours, complicating an already chaotic rush hour. Many commuters walked off the tracks to look for alternatives. Others waited for help from SEPTA.