Archive: August, 2009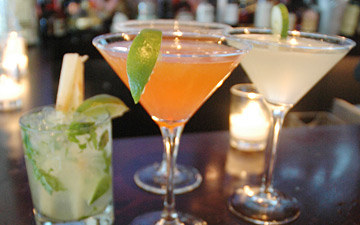 In most places, "Ladies' Night" is just a gimmick to get women into a bar, as well as a 1979 hit by Kool & the Gang. The Jersey City-bred band's appraisal of the concept was simple but appreciative: "Oh, what a night!"
But in the state where Robert "Kool" Bell and his bandmates grew up, ladies' nights — bar discounts offered only to women — have been illegal since 2004.
The latest commendable effort to deal with this civil-rights issue comes from the state Senate's Republican leader, Tom Kean Jr. A direct descendant of a signer of the Declaration of Independence, Kean recently called for a restoration of bars' inalienable right to sell cheap drinks to ladies.
The senator urged the Legislature's ruling Democrats to move his bill to legalize ladies' nights, which has been stalled in the Judiciary Committee. He was marking the fifth anniversary of the state's tragicomic decision to outlaw the promotions.
Perhaps forking over five bucks to get into a Cherry Hill bar is never a completely gratifying experience. But doing so even as female patrons were getting into the Coastline for free was so offensive to one Gloucester County man that he filed a complaint.
The state Division on Civil Rights ultimately ruled that the practice did indeed violate the state's antidiscrimination law. This was on the grounds that the material benefits of ladies' nights are, by definition, restricted to ladies.
The 2004 ruling, effective statewide, quickly became symbolic of the state government's inability to correct even its smallest and most glaring mistakes. Then-Gov. Jim McGreevey declared the decision nonsense, but the attorney general defended it. The Assembly quickly and unanimously passed a bill to overturn it, but the legislation died in the Senate.
Many bars were defiant from the beginning. "If not for the ladies, none of us would be here," one tavern representative pointed out. Some establishments are still offering the promotions, at some legal risk.
However, having recently deployed resources to crack down on such activities as bikini-waxing and bowling-league raffles, Trenton probably wouldn't be up to this law-enforcement challenge even if it were a good idea.
Kean noted correctly that the ladies' night ban reinforces New Jersey's "nanny state" reputation for ludicrous overregulation. Moreover, it "only serves to trivialize the need to combat real instances of invidious discrimination." He added, "One can only imagine what will be banned in the next wave of government intervention — 'kids eat for free' promotions? Discounted senior citizen movie tickets?"
The senator probably should refrain from any further suggestions, lest they become the next chapter of New Jersey civil-rights history. Oh, what a state!
A congressional investigation has produced the strongest evidence yet that former President George W. Bush's administration fired federal prosecutors who didn't serve its partisan goals.
The House Judiciary Committee released documents and testimony that place adviser Karl Rove at the heart of an effort to politicize the Justice Department.
This material refutes the claims of top Bush officials that the dismissals of U.S. attorneys in 2006 were based on prosecutors' performance.
An internal Justice investigation has already concluded that four of the nine firings were carried out for political reasons. Nora Dannehy, a federal prosecutor in Connecticut, is conducting a separate probe that could result in criminal charges. It's illegal to turn law enforcement into a partisan political operation, and Rove's actions should serve as a warning for future administrations.
Perhaps the most serious incident involved the firing of David Iglesias, the U.S. attorney in New Mexico. He was fired after the White House received complaints that Iglesias wasn't investigating voter fraud in the swing state and wasn't helping the political fortunes of Republican Rep. Heather Wilson. Former Republican Sen. Pete Domenici of New Mexico also complained about Iglesias.
Harriet Miers, one of Bush's most trusted lawyers in the White House, told Congress that Rove was "agitated" about Iglesias and wanted something done about him. Justice officials said Iglesias had an exemplary record, but he was fired nonetheless.
Another disturbing aspect of this case is that the Bush White House kept a list identifying which of the 93 U.S. attorneys were loyal to Bush. Chris Christie, the Republican nominee for governor of New Jersey, was listed as "loyal" in 2005 but ended up in 2006 on a list of prosecutors who could be terminated.
Later that year, Christie was involved in an incident that seemed uncharacteristic of his apolitical reputation. His office leaked word of a probe of Democratic U.S. Senate candidate Bob Menéndez concerning the rental of a building, two months before the election. Menéndez won; no charges were ever brought.
Rove acknowledged that he counseled Christie about running for governor about two years before Christie resigned his post. U.S. attorneys are prohibited from engaging in politics.
"I talked to him … regarding his interest in running for governor, and he asked me questions about who — who were good people that knew about running for governor that he could talk to," Rove testified.
It's not shocking that Christie would discuss career options while he was still a prosecutor. But in the context of Rove's meddling, it creates the perception that Christie may have been subjected to partisan influences.
The Justice Department's probe and the congressional investigation should pursue these questions wherever they lead. Trying to bend law enforcement toward partisan goals should never be tolerated.
Many people are furious that the Eagles have signed Michael Vick. The Inquirer editorial board has a different view. A full editorial will appear in print on Sunday. Here's the short version:
Vick has paid his debt to society. In addition to punishment, prison is also about rehabilitation.
Michael Vick deserves a second chance.

Michael Vick accepted his punishment and paid his debt to society. He shouldn't be denied a second chance, by the NFL, the Eagles, or anyone else.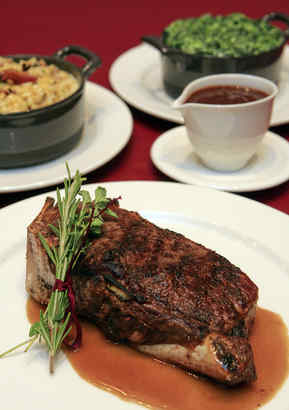 Philadelphia's Health Department is finally taking stronger steps to bolster inspections of restaurants with an eye toward improving food safety and cleanliness.

For that, diners who have ever eaten one spoiled mussel should be thankful.

Philadelphia has a well-deserved reputation as a fine restaurant city. But for too long, the city has trailed other big cities in the way it handles inspections of the more than 12,000 establishments that sell or serve food here.

The focus has been on examining the "floors, walls, ceilings" of each establishment, looking for chipped paint and other flaws.

Now, the Nutter administration is implementing a system that emphasizes how contamination spreads. Specifically, inspectors will target undercooked food and unwashed hands. The Health Department also plans to conduct more frequent inspections, an aspect in which Philadelphia has lagged behind other cities.

In 2006, the city was inspecting kitchens just once every 15.4 months. The new goal is to inspect the average restaurant twice a year.

Other big cities have had much more progressive inspection systems in place for years. Toronto, for example, has a color-coded system and posts the results in each restaurant.

Los Angeles gives restaurants letter grades. The system has been in place since 1998, and requires restaurants to post the grade and specific violations within five feet of the entrance.

In the four years before the system went into effect, the number of food-borne-disease hospitalizations increased slightly. After the first year of operation, the number declined almost 19 percent. Smaller declines occurred in the following years as well.

Other factors may have contributed to the drop in hospitalizations, such as an increase in inspections, additional training of inspectors, and educating restaurant owners.

Philadelphia's efforts aren't as ambitious as Los Angeles'. However, the city does plan to make the inspection reports available on its Web site. This is a commonsense measure, and it is expected to be online soon.

Experts say there is no clear link between transparency and food safety. But publicizing the results of inspections will get a restaurant's attention and force operators to think more about proper food handling.

Not to mention, the information provides a public good. Restaurant patrons have a right to this information. If your favorite restaurant had been cited for a violation, wouldn't you want to know?

Food-safety issues have been on the rise for some time. E. coli outbreaks across the country have sickened and killed a number of people in recent years.

Tainted peanut butter last year led to a national recall after eight people died and more than 500 got sick from salmonella poisoning.

At a time of declining city resources, the Nutter administration and the Health Department deserve credit for stepping up their efforts to ensure safety in kitchens in nursing homes, schools, and restaurants.

It's an overdue public service that shouldn't be neglected.

The latest report card on the Philadelphia School District again presents both good and bad news.

Test scores are up for the seventh year in a row, a strong indication the school district is moving in the right direction. But the progress remains incremental and the pace of improvement remains slow.

Costco officials surely must be asking themselves "what were we thinking?"
Obviously they weren't. That's the only possible explanation for how the wholesale giant landed in trouble over a black doll wearing racist clothing.
The company had to pull thousands of its "Cuddle with Me" baby dolls after angry complaints that the African American doll and her accompanying pet monkey were racist. A pink cap on the doll's head says "Lil'Monkey," a derogatory term that has been used by racists to describe blacks.
According to
media reports
, a shopper in Greensboro, N.C., recently complained about the offensive doll. Costco then pulled it from all of its stores after only about a day on the shelves. A spokesman expressed regret for what can only be described as a marketing and public relations disaster.
Brass Key, the company that made the dolls for Costco exclusively, apologized and said the dolls were not meant to be disrespectful.
Costco also sells a Hispanic and white version of the "Cuddle with Me" dolls -- minus the monkey.
Eunice Kennedy Shriver could've coasted through life on her family name, enjoying the perks and privilege that come with being the daughter of a wealthy U.S. ambassador to England, sister of one president and two senators, the wife of a vice presidential candidate and Peace Corps director, and the mother-in-law to California's governor.

Instead, her inspiration and life's work came from one of the least known members of the storied Kennedy clan, her older sister Rosemary, who was born mildly retarded in 1918, about a year after John F. Kennedy.

Shriver, who died yesterday at age 88, wrote about her sister in Parade magazine in 1964: "Only if we broaden our understanding can we help the mentally retarded to escape into the sunlight of useful living."

After taking billions in federal bailout money, large banks should find it in their alleged hearts to modify more mortgages for struggling homeowners.

But the Obama administration's first report on mortgage modifications shows that many lenders are performing dismally on this front. From February through July, only 9 percent of eligible homeowners were accepted for trial programs.

Two major banks, Bank of America and Wells Fargo, were among the worst at helping homeowners lower their mortgage payments. That's especially arrogant behavior, because these lenders received $45 billion and $25 billion, respectively, from taxpayers in the bailout.