Archive: October, 2011
In an Inquirer commentary Monday, former schools chief Arlene C. Ackerman concludes that, "Real reform will never come from within the system because too many powers that be (the teachers' union, politicians, consultants, vendors, etc.) have a vested interested in maintaining the status quo that is failing our children."
What do you think?
Cast your vote now.

Former Superintendent Arlene Ackerman has provided the best evidence yet that her departure from the Philadelphia School District was probably for the best.
The circumstances certainly could have been better; Ackerman was essentially forced to resign. But by her own assessment in a guest column Monday in The Inquirer, she no longer believed she could make the changes needed for the city's schools to excel.
"Recently, I've come to a sad realization," she said. "Real reform will never come from within the system because too many powers that be (the teachers' union, politicians, consultants, vendors, etc.) have a vested interest in maintaining the status quo that is failing our children."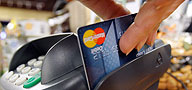 Exorbitant bank debit-card fees wrongly target responsible consumers who would rather pay as they go than accumulate high credit-card debt.
Bank of America first announced a $5 monthly fee to customers who use debit cards to shop, but Wells Fargo and JPMorgan Chase are testing similar fees and others are sure to follow. This comes as customers are increasingly wondering why they have to pay more to access their own hard-earned cash.
Less than half the nation's banks offer free checking, down from 76 percent two years ago, according to Bankrate.com. Customers already pay non-network ATM fees that can be as much as $5.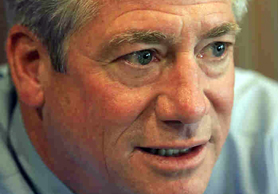 Few legislatures are closer to the people than the 17-member City Council, with 10 district and seven at-large members. While reflecting their own neighborhoods, at-large members are obligated to look out for the city as a whole.
Voters citywide will cast ballots Nov. 8 for five at-large candidates, but seven will be elected. The five Democrats are most likely to win because they hold a six-to-one voter registration edge. The top two Republicans also win because the City Charter guarantees seats to two members from the minority party.
The competitive race is among the Republican candidates, who comprise a strong field of creative thinkers. Among the Republicans, The Inquirer endorses:
Dwarf-tossing is back in the news, and that's not a coded reference to the City Council races. Florida lawmakers, doing their part to make Pennsylvanians feel better about Harrisburg, are once again debating the barroom "sport" of literally throwing little people (in protective gear) for distance.
Republican State Rep. Ritch Workman has introduced a bill to repeal Florida's 1989 ban on the diversion. Workman's second-biggest mistake — second, of course, to appointing himself the nation's chief advocate of dwarf-tossing — was to thoughtlessly link his legislation to employment, saying the ban does nothing but "prevent some dwarfs from getting jobs they would be happy to get."
Democrats and comedians seized on that to promote the measure as a caricature of conservatism: Republicans think they can solve our economic problems by giving us more freedom to humiliate and endanger ourselves! Late-night host Jimmy Kimmel noted that even the Disney dwarf Happy would not be happy for such a job. Although, given Florida's unemployment rate of 10.7 percent, at least one of the seven dwarfs would likely be whistling while looking for work.
All Herman Cain has to do to keep from getting too giddy about his sudden front-runner status in the race to become the Republican nominee for president is keep repeating two words: Michele Bachmann.
Only two months ago, the Minnesota congresswoman was sitting on top of the world, having won the Iowa straw poll, a traditional bellwether in presidential politics. But ever since, she's been a basement dweller in most polls.
That's where Cain was until his climb from the depths began. But in the latest Wall Street Journal/NBC News poll, he pulled ahead of the pack, garnering 27 percent of respondents' support, compared with 23 percent for Mitt Romney. That was a 22 percent jump for Cain in six weeks.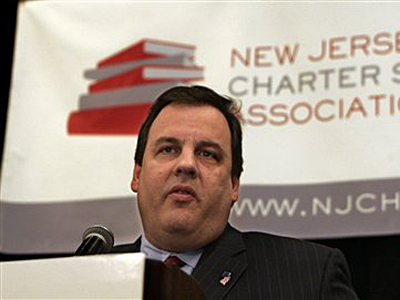 What a surprise that the latest battle over charter schools in New Jersey is in the relatively affluent and highly regarded Cherry Hill School District.
Across America, resistance to charters has been largely viewed as coming from failing urban districts trying to avoid competition with privately run schools funded with public money.
There has been little sympathy for the urban districts, which are accused of trying to hold on to public funds even if it means fewer children can get out of a bad school and into a charter.