Archive: July, 2011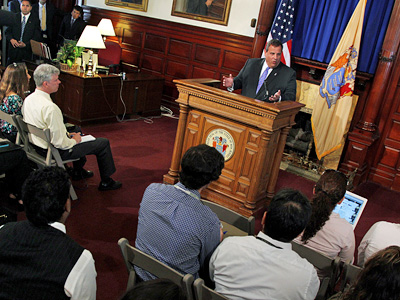 After months of delay, Gov. Christie has finally made the correct decision: to stop stalling implementation of the state's medical marijuana law.
Christie never got the blanket assurance from federal authorities that they would honor the law. But he finally came to the same logical conclusion that others reached months ago, that it is unlikely that federal prosecutors would raid state-sanctioned medical marijuana dispensaries.
That doesn't mean federal agents won't pursue illegal marijuana operations, but they have much bigger operations to target in their war on drugs.
On a recent flight out of Philly, TSA treated me to my first X-ray strip search. Off with the belt, take everything out of your pockets, even your wallet, and hold your hands over your head while you stand in the machine.
I'm not sure exactly what the screener saw, but it was a more realistic picture of me than I or any human being with any pride or sense of privacy would like. TSA admits as much, because it announced this week it is modifying some of its body scanners so that they produce a more generic image of the passenger.
About time, I'd say. TSA has been awfully slow to respond to valid privacy concerns about the full body scanners.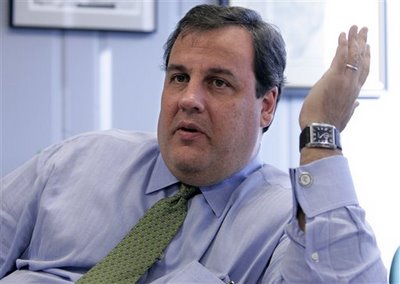 After Gov. Christie accused the Legislature of trying to play Santa Claus by adopting a budget bigger than the state could afford, Senate President Steve Sweeney accused Christie of wanting to be the one to hand out presents.
Well, it's beginning to look like Christmas in July. Christie now says he will indeed restore $139 million in transitional aid to distressed cities such as Camden.
But the governor says restoring the funds will be contingent on the Legislature's using a portion of the money to pay for oversight of how the money is being spent.
Thousands of Iraqis who put their lives on the line to aid U.S. efforts during the war now need this country to come to their rescue.
Despite a 2008 act of Congress that called for 25,000 special immigrant visas for Iraqis endangered because they helped Americans, fewer than 7,000 have been issued, and none in June, due to new security requirements.
Without help, the Iraqis' fate is virtually certain. Sunni and Shiite militia groups have said they will target "collaborators." Inquirer foreign-affairs writer Trudy Rubin was told that as many as 1,000 Iraqis who helped U.S. forces have already been killed. Yet no one in the Obama administration has made their plight a priority.
Carl Greene's troubled tenure as CEO of the Philadelphia Housing Authority is the gift that keeps on giving.
Acting PHA commissioner Estelle Richman was expected to consider a proposal Friday that offers $500,000 to settle a fourth sexual harassment suit arising from Greene's alleged behavior. If it's approved, the bill for Greene's harassment cases will reach $1.2 million.
The proposed settlement with Elizabeth Helm, who complained of a series of unwanted advances by Greene, will be twice what she was offered a year ago, provided she kept quiet about the deal.
The Republicans in charge of the House are showing how badly out of touch they are with the rest of America. Instead of working on a realistic plan that would allow the government to continue paying its bills, the House wants to put the nation in a fiscal straitjacket.
The measure it approved Tuesday demands deep spending cuts without any new revenues. But in a transparently cynical move, politically sensitive programs such as Social Security, Medicare, and pay and benefits for soldiers and veterans were exempted.
The House deficit-reduction plan would constitutionally lock the nation into this imbalanced fiscal arrangement by also demanding a balanced-budget amendment. That restriction would make it nearly impossible for the federal government to borrow even for legitimate long-term investments such as needed repairs to infrastructure.
With its preliminary recommendations Monday on a workable strategy to keep Pennsylvania roads and bridges repaired, and buses and trains running, an advisory panel to Gov. Corbett proved that sometimes the wrong answer can be the right one.
The panel led by state Transportation Secretary Barry Schoch endorsed a $2.7 billion annual funding package. It includes lifting a cap on wholesale fuel taxes - a move that likely would bump up the current price at the gas pump by around 5 percent.
Hikes in vehicle-related fees would round out the plan, which also devotes a slice of sales tax revenues to mass transit.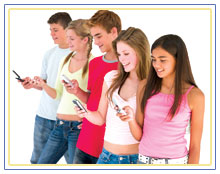 Much ado has been made about pedestrians having to pay more attention, lately -- when really, it might be more important for media outlets to do the same.
Earlier this week, CBS Philadelphia incorrectly reported that the city would start writing $120 tickets for texting while walking as part of the "Give Respect, Get Respect" campaign aimed mostly at bicyclists. Though the story has been updated for accuracy online, a storm raged throughout the blogosphere that eventually hit news stations. By Tuesday morning, even Good Morning America was falsely reporting that distracted walking will be a ticketable offense.
As the false news about the non-existent ticketing policy divided the public -- some welcomed the move to make streets safer while others decried it as superfluous and overbearing -- City Hall had to take corrective action. Fielding calls from residents all day Tuesday, Mayor Nutter took to tweeting about it. His spokesman Mark McDonald went as far as calling out Gawker blogger Max Read, who facetiously suggested executing texters "on the spot Judge Dredd-style."