Archive: August, 2009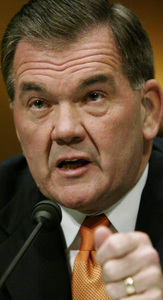 John Kerry's candidacy merited a code orange?
Former Homeland Security Secretary Tom Ridge says in a new book that he felt pressured by the Bush administration to raise the department's color-coded security threat level prior to the election in 2004.
Paul Bedard writes in his Washington Whispers column for U.S. News that Ridge viewed the move as politically motivated, and it caused him to resign after George W. Bush's re-election.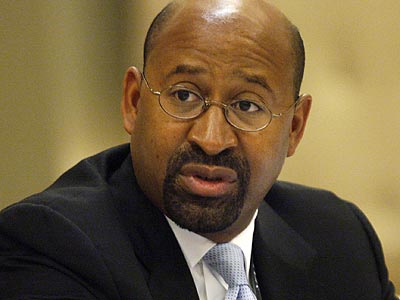 Philadelphia doesn't need a lecture on finances from the state Senate; the city needs permission to address its own urgent budget problems.
Republicans who control the Senate say they won't speed up action on the city's request for a local sales-tax hike and changes in its pension contributions, two moves that Mayor Nutter needs to balance the budget.
Without Senate approval, Nutter yesterday put into motion his "Doomsday" budget, which calls for thousands of layoffs, including police and firefighters.
That's madness, but the Senate is in no hurry. Senate Majority Leader Dominic Pileggi (R., Delaware) and his colleagues say they are willing to consider the city's request, but they want to include it in a broader pension-reform bill that would address similar problems faced by other cities and towns.
And that takes more time.
So, in the coming weeks, without this relief, Nutter will need to shift from issuing warnings of disastrous cuts to actually making them.
Of course, while there isn't time in the state Senate to move more rapidly on Philadelphia's looming fiscal tsunami, there is plenty of time for its members to engage in more partisan posturing over the state budget impasse.
The Senate GOP yesterday tried and failed to override Gov. Rendell's line-item vetoes in an emergency interim state budget, a move that was headed nowhere but allows
Republicans to claim the ball is no longer in their court. The overall budget stalemate is in its seventh week.
Fixing the public pension crisis is a needed step statewide, but the Senate continues to overlook Philadelphia's unique position. It's the only municipality in Pennsylvania, and one of the few in the nation, required to submit a five-year balanced budget to a state authority for approval.
Other municipalities can wait a bit longer for a solution to their pension shortfalls. The city, due in part to its own failures to plan for this day, needs a quicker fix.
Then, too, there are major unresolved questions about the pension path upon which Senate Republicans appear to be headed.
They're considering a state takeover of any municipal pension plan that falls below 50 percent funding (the city's plan is now about 50 percent funded). But the agency that would take over the pension plans, the Pennsylvania Municipal Retirement System, is not equipped to manage a fund the size of Philadelphia's $4 billion plan.
Another proposal being considered would force underfunded pension systems to place new workers in a 401(k)-style plan, instead of the traditional pension. That would remove a bargaining right from labor unions.
Nutter correctly argues that some of these moves would remove the ability of a mayor and city council to control a large chunk of a city's budget.
Senate Republicans say the city might not be in this position if previous mayors and councils had acted responsibly, and there's some truth in that. But pension funds across the nation are in trouble, due in part to the drastic stock market plunge last fall.
Senate Republicans are going out of their way to demonstrate that Philadelphia is not a special case. If they look again, they'll see that no other municipality's fiscal fate is linked so urgently to the pension problem. They should let Philadelphia handle its situation now while a statewide remedy is still being determined.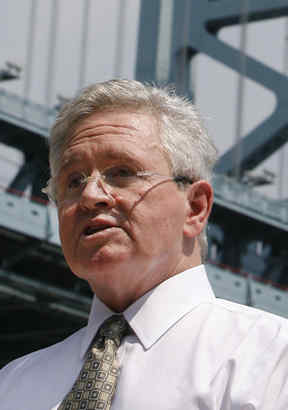 Mayor Nutter's appointment of Tom Corcoran to remake the city's waterfront is a solid choice for a crucial job.
For the past 25 years, Corcoran has worked just across the river in Camden, where he played a central role in transforming that distressed city's abandoned riverfront into a desired destination.
Corcoran founded the Coopers Ferry Development Association, helping to lure attractions such as the Adventure Aquarium, Campbell's Field, and a performing-arts center. In a city known more for corruption and street crime, his work in Camden has been nothing short of miraculous.
Now he will lead the Delaware River Waterfront Corp., the nonprofit agency that Nutter created to take over management of the riverfront from the former Penn's Landing Corp.
The former agency was plagued by inconsistent planning and corruption scandals linked to private developers. Its legacy is a largely inaccessible, disjointed, concrete-laden riverfront that doesn't draw visitors and residents as well as it should.
Nutter pledges that the city's approach to remaking the waterfront will be through a master plan, rather than choosing a large developer to build a single large-scale project.
Nutter is putting the city on course to develop a world-class waterfront along the four-mile stretch near its heart. Now, he, Corcoran, and the DRWC board must build momentum with short-term successes on the waterfront, while preserving the long-range vision of an accessible, sustainable, thriving public space.
"It's going to need strong leadership," said Harris Steinberg, executive director of Penn Praxis, the agency that developed a comprehensive plan that would connect the waterfront to the city's street grid. "The fight against special interests and special projects is not over."
Corcoran praises the Penn Praxis plan as "a great foundation from which to take off." He said he wants to "set the table for future park development as well as private development," as long as it's consistent with the city's master plan.
One short-term improvement already begun is a plan to create a one-acre park at Pier 11, at the base of the Benjamin Franklin Bridge. It will be completed by next summer. Corcoran said he also wants to raise money to fix up Penn Treaty Park, near Delaware Avenue and Beach Street.
Corcoran's experience in Camden also should bring a useful perspective to Philadelphia: The waterfront encompasses both states. Each side should be more open to opportunities to collaborate. "The more we look at the concept of 'one waterfront, two states,' the more opportunities we're going to find," Corcoran said.
A sensible and comprehensive remake of the waterfront has eluded the city for decades. With Corcoran's hiring, this new phase of planning is off to a better start.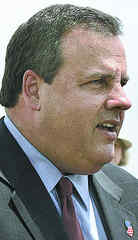 Chris Christie, the Republican nominee for governor of New Jersey, showed poor judgment twice in loaning $46,000 to a subordinate while he was U.S. attorney.
One mistake, as Christie acknowledged yesterday, was failing to disclose the loan on his income tax and financial-disclosure forms. Even though the amount of interest income he receives is minimal (about $2,400 per year), Christie has prosecuted people for income-tax evasion in his former job.
The other mistake, which Christie can't quite seem to understand, was loaning the money to a subordinate in the first place. Christie loaned the money to a colleague, Michele Brown, who ran up credit-card debts with her husband after he lost his job. Not only would it have become awkward if Brown failed to pay back the money, the deal creates a financial link between the gubernatorial candidate and the federal prosecutor's office. Christie supposedly broke his ties to that office when he resigned last December.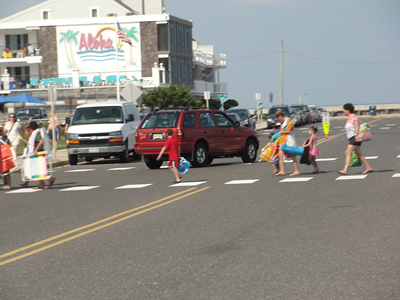 New Jersey's tragic rise in pedestrian fatalities has motivated authorities to begin undercover "stings" at crosswalks in towns across South Jersey. That's welcome news.
The recent deaths of two young women, in Seaside Heights and Ocean City, were the latest examples in what has become an unacceptable and preventable epidemic in the Garden State. Of course, pedestrian accidents also are a chronic problem in Philadelphia.
On July 17, Casey Feldman, 21, a Fordham University student from Springfield, Delaware County, was struck and killed in Ocean City. On July 25, former American Idol contestant Alexis Cohen, 25, of Allentown, was killed in a hit-and-run in Seaside Heights.
Overall, 21 percent of highway fatalities in New Jersey involve pedestrians, about twice the national average. At least 102 pedestrians have been killed on New Jersey roads this year. At this same time last year, there were 78 fatalities.
Even one death is too many, but this trend is going in the wrong direction. So the state Division of Highway Traffic Safety last week> unveiled a month-long decoy program to catch drivers who don't stop for pedestrians.
The operations will take place in Burlington City, Cherry Hill, Collingswood, Linwood, Longport, Northfield, North Wildwood, Pennsauken, Pleasantville, Sea Isle City, Somers Point, Vineland, Ventnor, Ocean City, and at Rowan University in Gloucester County. The state is providing law-enforcement agencies with $4,000 federal grants to conduct the program.
Undercover officers posing as pedestrians will be at crosswalks in these communities. Drivers who fail to yield to officers crossing the street will be stopped and either warned or ticketed by uniformed officers nearby.
State law requires drivers to stop for pedestrians in crosswalks. Violations carry a $100 fine, plus costs and fees, and two points on your driving record.
The danger is especially prevalent in Shore towns in summer, where the signs and crossings are not always consistent.
This educational sting should serve as a valuable lesson; but the public would have been better served if it began earlier in the season. Summer is when Shore towns are inundated with pedestrians, and summer is almost over.
By the way, while drivers bear responsibility for safety in crosswalks, so do pedestrians. Too many people take it for granted that cars will stop, or they don't give drivers enough time to yield.
Pedestrians should always make eye contact with motorists, cross only at corners, refrain from using cell phones, and wear brightly colored clothing, especially at night. This undercover operation should help to educate drivers and pedestrians about their responsibilities.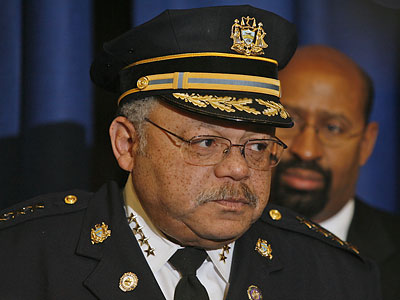 Mayor Nutter and Commissioner Charles H. Ramsey are right to seek changes in the Police Department's disability policy, which is too lenient and costly.
Each day, nearly one in 10 Philadelphia police officers is unavailable for duty. That's due in part to a system that encourages injured officers to stay off the job as long as possible, at more than full pay.
In 2005, an average of 87 officers per month were unable to work due to injuries. But last year, the number of "injured-on-duty" officers had risen to 241 per month.
Policing the city is a dangerous job, but it's not three times more dangerous than it was in 2005. At a time when the department is trying to get as many officers on the street as possible, this disability trend is hindering that goal.
The city said the number of officers injured each year hasn't changed much, but the amount of time that injured cops stay off duty has increased dramatically.
That's because the city, after a long battle with the police unions, agreed in 2005 to abide by a state disability law that puts no limit on how long officers can stay off duty. That system is still in place. It allows injured officers to see doctors selected by their union, and officers don't have to go back to work until the doctor authorizes it.
If an officer disagrees with a recommendation to return to full or partial duty, he or she can appeal to a three-member panel. During the appeal, which can take months, the officer remains off duty.
While listed as "injured-on-duty," officers collect full pay without paying federal, state, or local income taxes. It's effectively a 20-percent pay raise for not working.
Last year, the new policy cost the city $13.8 million in police salaries.
In contract talks with the Fraternal Order of Police Lodge 5, the city is proposing sensible changes to control costs. They include capping the length of benefits at 365 days, which the union opposes. The city also wants to implement a "fast-track" process to return injured officers to light duty.
FOP officials said the city for years treated injured officers unfairly, lowering their pay and forcing them to see doctors chosen by the city who sent them back to work before their injuries had healed. They said they had no effective way of appealing under the old system, and they didn't have access to doctors they could trust.
OK, maybe the disability compensation system was unfair to officers back then. But now the pendulum has swung too far in the other direction. There should be a more reliable method to return officers to light duty as soon as they're able, which could result in putting more officers on the street, too.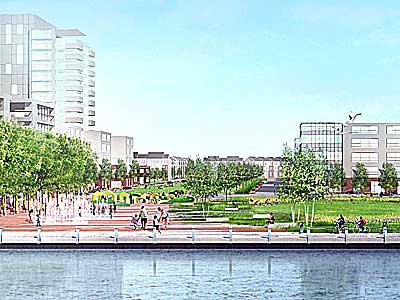 A Johnny-come-lately request that the state reconsider closing Riverfront prison on the Camden waterfront cannot be taken seriously.
State Sen. Nicholas Scutari (D., Union) has asked for the delay, but has not offered a valid reason. He has asked the state treasurer for additional study.
But plans are already in motion to raze the sprawling, medium-security prison compound to give the city of Camden a promising chance at a brighter future.
The prison is empty and ready for the wrecking ball. The last inmates were transferred nearly two months ago. The guards and other employees have been reassigned to other sites.
There's no need for further review. The correct decision has already been made. The 25-year-old prison never should have been built on Camden's waterfront in the first place.
Camden County Freeholder Director Jeffrey Nash, who has pushed for redeveloping the site, says tearing down the prison "is a no-brainer. No one wants to build next to a prison."
The city is also home to the county jail, a trash incinerator, and a sewage-treatment facility — all within its nine square miles. Camden cannot remain a dumping ground for the region's undesirables.
The next step is for state and local officials to decide what should happen at the site after demolition of the prison. They need a redevelopment plan that would generate much-needed investment dollars for the city.
The 16-acre prison property sits on the Delaware River, just north of the Benjamin Franklin Bridge. It is one of the best available pieces of land in Camden.
Already, Rutgers University-Camden has shown interest in building near the site. Several other potential developers are waiting for the site to be cleared.
Everything from a fishing pier to a miniature golf course, a water-theme park, and an ice rink and promenade have been mentioned as possibilities for the site.
Unless Scutari can provide some valid reason for delay other than misguided politics from Trenton, he should move aside and let Camden's waterfront capitalize on the prison's removal.

The global economic meltdown is finally showing signs of improvement, but Philadelphia's post-recession fiscal future remains unclear.
There are few major changes in the initial recommendations of Mayor Nutter's tax-policy task force. That means residents may have to brace themselves for higher property taxes to afford the same array of city services.
Rather than seize the moment to right-size government when city residents might better understand the need to make dramatic cuts, Nutter has instead patched his way through a brutal period.
Nutter's first budget actually boosted spending despite signs the economy was slowing. He subsequently postponed reductions to wage and business taxes, even though for the last decade those cuts have helped to retain jobs and attract new city residents.
By last fall, as the recession kicked into high gear, Nutter got caught up in an unnecessary fight to close several library branches to save a mere $8 million in a nearly $4 billion budget. The fight dragged on for months, and cost Nutter political capital and the city legal costs after it was sued.
As the economy worsened, Nutter proposed a property-tax hike, even though most economists say that is the absolute worst thing to do when an economy is slowing. It would also dilute the one competitive advantage the city has over the surrounding suburbs when it comes to attracting and retaining residents — lower property taxes. The city's overall tax burden is the highest nationally.
In the end, Nutter backed off the proposed property-tax increase. He had lost the little traction he had for public support after an Inquirer series detailed how the city agency in charge of assessing property values was inept at best and crooked at worst.
Nutter's latest fiscal plan calls for a 1-cent hike in the city sales tax and a two-year delay in contributing $230 million to the city's pension fund. But these moves require legislative approval, which hasn't been easy, with Harrisburg fighting over the state budget.
The legislature, though, is not directly responsible to the people of Philadelphia. It should not supplant the authority of city officials who will be called to account. Philadelphians will decide how to treat Nutter if he fails to adequately address structural problems in the city's finances.
They can see that, while Nutter claims $2 billion in cuts to balance the city's five-year plan, there has been no hiring freeze here as in other cities. While Nutter has left many vacant positions unfilled, only five city employees have actually been laid off. Some new hires have even been made.
Some city departments have been asked to cut costs by 5 percent, and other steps have been made to plug the budget hole, including chasing down tax deadbeats. But while Nutter has announced the devastating cuts he may be forced to make if the legislature doesn't come through, he's provided no plan to otherwise streamline government.
He's provided no analysis to the public that details exactly which jobs in each department are necessary and which could be cut, even if the city is flush with cash.
To his credit, Nutter is negotiating with the unions to change the way the city funds the pension and health plans. Those needed changes will help reduce costs. The unions, of course, will balk. But, if anything, Nutter is probably seeking too little from them.
Nutter was ushered into office on the promise of a new day in how City Hall operates. The recession dealt him a hand that no one expected. But out of adversity comes opportunity. Nutter should have used the economic calamity to dramatically reposition how the city operates. He can still do that.