Archive: June, 2009
It's bad enough that Continental Airlines sent two children traveling alone to the wrong destinations in the past week. The fact that one of the kids ended up at Newark International Airport is just plain cruel.
Republican National Committee Chair Michael Steele says he wants to expand the party, but it's an uphill battle when the party includes people such as Rusty DePass and Sherri Goforth.
DePass, former chairman of the South Carolina Election Commission, posted a comment on Facebook about an escaped gorilla at a Columbia zoo being one of Michelle Obama's ancestors. He apologized to the state NAACP chapter.
Goforth, an aide to a GOP legislator in Tennessee, was reprimanded for emailing a picture of two cartoon eyeballs against a black background meant to depict President Obama. She said she sent it to the "wrong list."
The ethics reform movement at City Hall seems to be sputtering. Mayor Nutter, who was elected on a pledge to clean up City Hall, is in danger of forfeiting his stature as the lead reformer if he doesn't take stronger steps to maintain the independence of the Philadelphia Board of Ethics.
But in the last two weeks the mayor lent support to over-the-top criticism of the Ethics Board by City Councilwoman Marian Tasco and others. He previously slashed the board's budget by 20 percent - a deeper cut than most other agencies that will hamper investigative resources. Then Nutter caved on his preferred appointee to the board, replacing him with a candidate who appears to be a sop to his old cronies on Council.
Is this the same guy whose mayoral campaign ads talked of throwing the bums out of City Hall?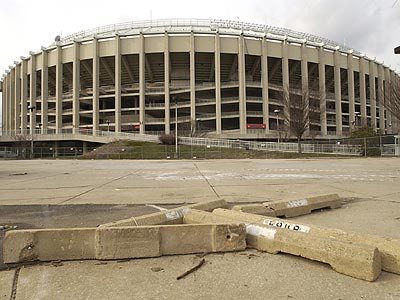 The spat between City Hall and the Philadelphia Eagles dragged on longer than a Super Bowl pre-game show. But finally this silly dispute that consumed so much time and energy - and breathless calls to 610WIP - has come to an end.
The upshot after the second ruling from a judge today: the Eagles owe the city $3 million.
That's about how much Donovan McNabb will make in the first few weeks of the season.

President Obama unveiled a community service plan today called United We Serve. Obama said there is a need for "sustained, meaningful community service" by Americans.
Sound familiar?
Philadelphians can take special pride in yet another president's effort to boost community service, since the present-day popularity of service got a big push here back in 1997.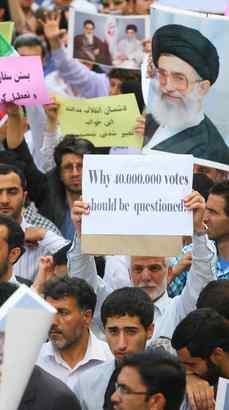 Foreign affairs columnist Trudy Rubin in this morning's Commentary Page on Iran.
For other views, check here and here and here and here.
UPDATE: Trudy Rubin lists more sources on her Worldview blog.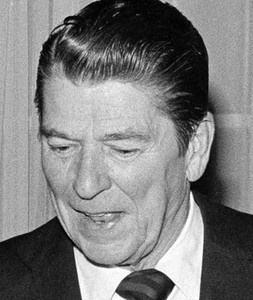 In doing research for my Sunday column, I came across the following quote, which I personally believe fits into the current discussion of how much support President Obama should give to protesters in Iran:
"One day, my Soviet jailers gave me the privilege of reading the latest copy of Pravda. Splashed across the front page was a condemnation of President Reagan for having the temerity to call the Soviet Union an 'evil empire.' Tapping on walls and talking through toilets, word of Reagan's 'provocation' quickly spread through the prison. The dissidents were ecstatic. Finally, the leader of the free world had spoken the truth -- a truth that burned inside the heart of each and every one of us."
That's from The Case for Democracy: The Power of Freedom to Overcome Tyranny and Terror, by former Soviet dissident Natan Sharansky.
U.S. Sen. Arlen Specter switched parties to avoid a tough race in the Republican primary. Despite the instant backing of President Obama, Gov. Rendell and many other Democratic Party leaders in Pennsylvania, Specter (former R., turned recent D., Pa.) may still face a tough primary fight. The Washington Post's Plum Line Blog offers more hints about a primary challenge between U.S. Rep. Joe Sestak of Delaware County.