Archive: November, 2010
After four years of soft-spoken Jon Corzine, New Jerseyans are getting quite a shock to the system with a governor who's one of the most blunt, out-spoken politicians ever to cruise down the Turnpike. In addition to saying what's on his mind – whether anyone asked or not – Gov. Christie is letting rip with one colorful turn of phrase after another.
His epic battle with the public-school teachers' union has provided grist for some of his more memorable comments. In the spring, Christie accused union representatives of "using the students like drug mules" to take home literature to influence parents' votes in school-budget elections. He's also likened them to schoolyard bullies. And in a widely circulated video of a speech, the governor called New Jersey Education Association leaders "mindless, faceless union leaders." (A statement, perhaps, on the social promotion of future labor leaders?)
Then there was the speech the other week in which Christie tried to explain his rough-hewn Joisey style with a stem-winder tale about his dying mother, ending with her telling him there was "nothing left unsaid" between the two of them. That, Christie said, should be how it is between him and the people of New Jersey as they tackle the state's dire fiscal situation.
The Spectrum was more than just an indoor sports arena.

Since 1967, the drab, oval-shaped building on South Broad Street hosted some of the best events Philadelphia could offer — rock concerts, ice shows, the circus.

One of the best things about the Spectrum was its unadorned name. Today, we have mouthfuls such as Lincoln Financial Field, Citizens Bank Park, and the Wachovia, er, Wells Fargo Center.

But even when it had corporate sponsors — Core States, First Union, Wachovia — people just called it the Spectrum, an indication that the arena belonged to the people, not a bank.

Still giddy from gains in the midterm elections, Senate Republican leaders have decided they don't mind being called obstructionists after all.

They have offered only weak excuses for refusing to ratify a new nuclear-arms treaty with Russia, claiming there is no time before the lame-duck session ends. The Senate Foreign Relations Committee approved ratification by a 14-4 vote in September, with three Republicans joining the majority.

The importance of this issue to national security demands that the Senate make the time needed to consider it. Instead, Republican leaders have decided they prefer to make President Obama look bad.

For 15 years, the United States and Russia have operated under the Strategic Arms Reduction Treaty that was crafted under Republican Presidents Ronald Reagan and George H.W. Bush. But it expired in December, and until it is replaced, U.S. verification of the size of Russia's missile arsenal, and vice versa, won't continue.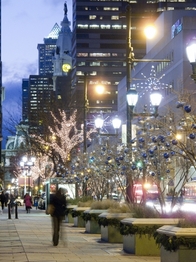 What would the approach of Christmas in Philadelphia be without -- as famously said by the "Silver Bells" lyricist -- "city sidewalks, busy sidewalks / dressed in holiday style"?
Doing its part to put people in the right spirit is the Center City District, which has draped new lights in 100 trees along Market Street from Sixth Street to City Hall. To be precise, that's 180,000 lights.
Made possible by funds from Market Street East property owners and income from city transit shelters under license by the CCD, the hope is that the lights will brighten shoppers' way as they spread joy among downtown merchants.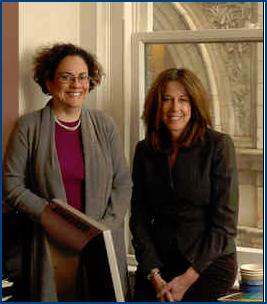 Last year, it was Marsha Levick and Lourdes Rosado of the Juvenile Law Center in Philadelphia. They were cited for their role in uncovering the kickback scheme in Luzerne County in which judges sent juveniles to detention without proper legal representation.

So, who should be the 2010 Citizen of the Year? Nominate a person who helped the city, state, or nation in an effective, creative way, while showing integrity and perseverance.

E-mail a short bio and what the nominee did to psweeney@phillynews.com, with "Citizen" in the subject line. Or mail it to Citizen of the Year, The Inquirer, Box 41705, Philadelphia 19101. The deadline is Dec. 10.
When Philadelphia authorities slashed the city's backlog of 47,000 fugitives by more than 40 percent, they never intended to send the message that crime pays.

That's the harsh reality, though, of their decision to drop criminal charges against more than 19,000 defendants whose cases have been dormant for as long as four decades.

That bookkeeping step made sense. As an Inquirer investigation revealed last year, the overburdened city court system is plagued by low conviction rates, with thousands of cases dismissed. Due to the massive fugitive backlog, thousands of cases never even make it to trial.

Weeding out the more minor criminal cases that, with the passing years, have become all but impossible to prosecute will help the courts keep up with current crimes affecting the city today.

Anyone catching a flight during the busy Thanksgiving holidays may be required to check his dignity at the security gate.

New screening procedures that took effect last month at dozens of airports around the country, including Philadelphia, have taken security screening to a new level.

Some passengers are being subjected to invasive pat-downs by security agents. Some searches are so thorough that critics have equated them with sexual assault. Women's breasts and buttocks can be firmly patted. So can the thighs and genital areas for all passengers.

Legislation signed by President John F. Kennedy mandated equal pay for equal work, but nearly 50 years later women are still getting shortchanged.

A bill blocked last week by Senate Republicans would have helped close the gender gap, and provided working women with stronger civil rights protections.

A vote to debate and take up the Paycheck Fairness Act fell short by two votes of the 60 needed. The vote was largely along partisan lines, with a sole Democrat joining the GOP opposition.

I say "JoePa," you say humbug?
Three ill-humored House lawmakers actually voted against a resolution late Wednesday night honoring legendary Penn State football coach Joe Paterno for his 400th victory.
The tally was 417-3, with "no" votes from Reps. Louise Slaughter (D., N.Y.), Peter DeFazio (D., Ore.) and Jason Chaffetz (R., Utah).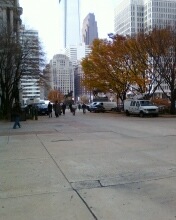 Best place to catch a ride in Center City? Just grab a car off the pavement around City Hall, where vehicles of various types and descriptions can be found parked these days.
It's an old habit that the city supposedly had broken when - was it 'way back in Mayor Edward G. Rendell's administration? - the apron was cleared of unsightly vehicles. That's the way it should be: In a supposedly pedestrian-friendly city, people on foot shouldn't have to worry about being run down on the pavement by the city's premier public building.
But the scene Thursday was a throwback: Commercial vehicles and a good number of black, official-looking SUVs were parked on the apron on the north side and near the northeast corner.