Archive: February, 2011
It's hard to argue against the troubling fact that thousands of students are trapped in poorly performing public schools. But a proposed voucher bill in Harrisburg has serious flaws and raises concerns.
For starters, the measure lacks both academic and financial accountability. It would siphon millions of dollars away from public schools at a time when education funding faces deep cuts.
The Senate Education Committee is expected to vote on the voucher bill this week.3/1 So far, even Gov. Corbett, who has expressed support for vouchers, hasn't endorsed the measure.
In the push to cut federal spending, Congress and President Obama need to get serious about reducing the military's budget.
The Pentagon was largely protected during House Republicans' recent move to cut more than $60 billion from the current year's budget. And Defense Secretary Robert Gates' promise to cut $78 billion over five years would only slow growth in the military budget.
The military accounts for an enormous share of federal spending. The Defense Department's proposed budget for fiscal 2012 is $553 billion. That doesn't include an estimated $117 billion to fight the wars in Afghanistan and Iraq.
There are many reasons to support the school-choice bill that's expected to be voted out of a Senate committee in Harrisburg this week. The silly notion that its opponents can be compared to George Wallace isn't one of them.

Senate Bill 1, sponsored by State Sens. Anthony H. Williams (D., Phila.) and Jeffrey E. Piccola (R., York), would provide vouchers to low-income children and expand the state's corporate-funded opportunity scholarships. Helping kids trapped in dysfunctional schools should be the focus of the debate over the legislation. But apparently some of its supporters aren't satisfied with that argument.
I received an e-mail accusing six Democratic state representatives from Montgomery County of "standing in the schoolhouse door" — a phrase Williams, unfortunately, has also used against opponents of his bill.
It's not surprising that most Americans don't understand what's happening across the Middle East.

The West often views the region through the eyes of the dictator who signs oil contracts, but turns a blind eye as Gaza is starved, as Palestine is wiped off the map, or as Lebanon is decimated. Many instances should have spurred a deeper look: the surprise election of Hamas or the folly of believing that Iraqis would greet us with open arms. Simple human empathy would have shown that people will not vote for corrupt incumbents and that no one welcomes the invading tanks of a foreign power.
But now there are images of Arabs that the West is not used to: Tunisians, then Egyptians, pouring into their streets by the millions, without arms, praying while police shot them with water cannons or worse. There are Muslims and Christians, women and men, rich and poor, united in a peaceful struggle for freedom.
Harry Reid just called for "an adult conversation" about prostitution. OK, I'm in.

A few years ago, he published a memoir, The Good Fight. When it was released, I interviewed the Senate majority leader about growing up in Searchlight, Nev., a town he said that then had "13 brothels and no churches."
"I learned to swim in a bordello swimming pool," he told me with a laugh. I couldn't resist responding, "Today they call that a Jacuzzi, senator." (I spared him my joke about the backstroke.)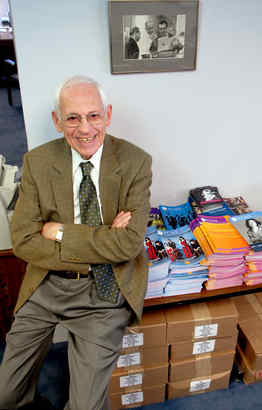 Celebrating its 25th season, one of the city's most successful arts groups - the Philadelphia Chamber Music Society - could be forgiven for getting uncharacteristically loud, and trumpeting its success.
After all, it's that unheard-of arts organization that has never run a deficit; one that offers a steadily growing number of concerts, and one that somehow keeps ticket prices south of $25.
There are master classes and educational programs, and giveaways of tickets to hundreds of students. The typical year involves more than 100 events at venues around the city, from the Seaport Museum to the Convention Center, Art Museum and, of course, the Kimmel Center.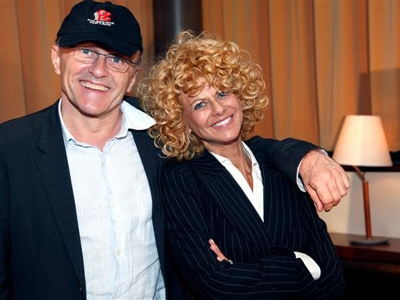 Gov. Corbett has joked about how he resembles the late comedy actor Leslie Nielsen. While Corbett is clearly the straight man, it was good to see the governor back a tax credit for the film industry.
The tax credits help attract film crews and Hollywood stars to the state. That helps create thousands of jobs and millions of dollars in spending.
Corbett approved roughly $49 million in tax credits for 60 film, television, and commercial productions in the state. Former Gov. Edward G. Rendell had approved the credits before he left office, but they were held up for review by the Corbett administration.
A Washington, D.C., councilman wants to take his city's fight for representation in Congress out on the Keystone State.
Yo, buddy, bad idea.
To draw attention to the cause of statehood for his city, Michael A. Brown wants to rename Pennsylvania Avenue. He suggests the catchy "Give DC Full Democracy & Statehood Way" or maybe just "51st State Way." He's asking Washingtonians for other suggestions in an online poll.