Archive: May, 2013
Joseph N. DiStefano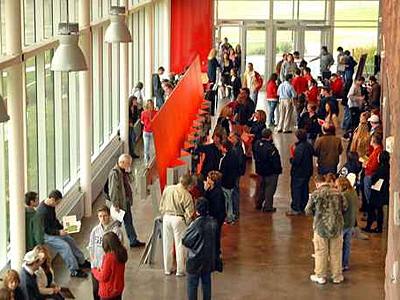 Moody's Investors Service, New York, has cut Rutgers' credit rating for $1.7 billion in general-obligation and long-term debt by a notch, to Aa3, from Aa2. The New Jersey state university's new $878 million G.O. bonds will also be rated Aa3. "The rating outlook is negative," N.J.-based Moody's added.
"The downgrade and negative outlook are driven by the increased leverage and operating pressure associated with the merger of Rutgers and the majority of the University of Medicine and Dentistry of New Jersey," in a state-backed scheme approved by the General Assembly and Gov. Chris Christie last year, Moody's analyst Edith Behr wrote.
She expects to cut Rutgers' ratings again "if sustained operating deficits erode already thin liquidity or if borrowing exceeds near-term expectations without offsetting revenue and financial resources growth" following the merger. Lower credit ratings tend to force borrowers to pay investors more interest, though money has been so cheap in recent years that the impact of slightly lower credit ratings on tax-free issuers like state colleges has been modest.
Joseph N. DiStefano
It's not a done deal, and the Pennsylvania Convention Center board's next formal meeting isn't until June 5, but members of the bipartisan "study group" of board members who have been reviewing proposals for private managers to take over the running of the Pennsylvania Convention Center, have told other board members they are leaning toward supporting SMG, the West Conshocken-based manager of the convention centers in Chicago, Detroit and other big cities, over rival Comcast Spectacor's Global Spectrum, which manages the Wells Fargo Center in South Philadelphia and other sports and resort city facilities.
Three board members who attended Wednesday's meeting -- speaking privately because members had agreed not to comment to reporters -- stressed that the board is still collecting information before making a final decision.
Joseph N. DiStefano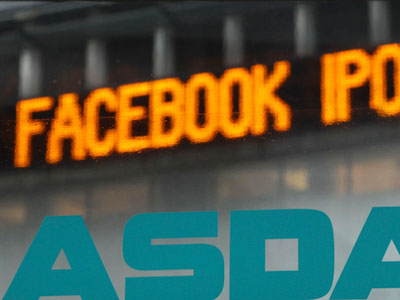 The Securities and Exchange Commission has hit the Nasdaq stock market with a $10 million penalty for bungling Facebook's initial public stock offering last year.
According to the SEC, Nasdaq went ahead with the IPO even though it knew it had a software glitch, which ended up causing 30,000 share orders to pile up unfilled, potentially costing investors many millions.
Daniel Hawke, head of the Philadelphia SEC office and of the SEC's Market Abuse Task Force, oversaw the team that brought the case. Read the SEC's summary here, see also a link to the SEC's settlement order.
Joseph N. DiStefano
UPDATE1: Dividing Sallie Mae into two companies should have "limited impact" on the size of the lender's 6,800-member workforce, says spokeswoman Mratha Holler. Deal awaits SEC approval of the proposed tax-free separation.
UPDATE2: Sameer Gokhale, analyst at Janney Capital Markets, says the split could boost the share price for the loan-servicing business as it grows; and that the bank might attract takeover offers that could profit shareholders.
"The easier target would be the bank," Gokhale told me. "There are only three companies of any size in the private student loan business: Sallie Mae, Wells Fargo and Discover," with Sallie accounting for roughly half the annual industry total of $6 billion a year. That's not a big market, but it is growing: "Maybe a diversified or a regional bank wants a larger presence in the business, to put its capital to work."
Joseph N. DiStefano
When the privately-run but state-backed University of Delaware outbid private developers to buy the 272-acre former Chrysler manufacturing plant in Newark, Del., there was more than one agenda at work: UD President Pat Harker needed space for growing paramedical professional programs; state Gov. Jack Markell wanted to retain industrial jobs and attract more from the growing health and energy industries; private developers, local and out-of-state corporations, and growing school departments jockeyed for space.
To read how state natural-gas subsidies, cloud-computing investors from New York, the Obamacare-driven surge in demand for nurse-practicioners, and basketball star Elena Delle Donne's dad are helping turn UD's new property into "a public-private partnership that's probably driven more on the private side," read my story on Page One of today's Phiadelphia Inquirer here. (If you're not yet a subscriber you can still read it using promotions code B17B, this week.)

Joseph N. DiStefano
Better Place, which raised $850 million from Israel Corp., HSBC, GE, Morgan Stanley and other big investors to bulid a world network of electric cars linked by local charging stations, has filed for bankruptcy liquidation, eight months after founding impresario Shai Agassi was forced out as reported losses topped $561 milion,, Reuters reports here. Filing here.
Better Place had partnered with French carmaker Renault and the governments of Israel and Denmark to start work on its stations, but few drivers signed up for the service. "This is a difficult day for all of us," ceo Dan Cohen said in a statement. "Despite many satisfied customers, the wider public take-up would not be sufficient."
Joseph N. DiStefano
Now that Customers Bank, which manages $3.5 billion in loans and investments from a handful of branches in Berks, Bucks and Chester Counties, plus outposts near Trenton and New York, has raised $100 million from Fidelity, Wellington and other big investors in a Nasdaq stock offering last week, founder Jay S. Sidhu is preparing to open offices in Philadelphia.
Not in Center City, which Sidhu's former $50 billion bank, Sovereign Bancorp, used to call home (though it was actually run, as is Customers, from Wyomissing, Pa.), before he was forced out in an ill-fated 2006 coup by activist investors that resulted in the company's sale to Spain's Banco Santander at a fraction of its former price .
Instead, "we will be catering to the African American and Hispanic commmunity," through a planned office in Northeast Philadlephia, a smaller business center in West Philadelphia, and a branch at a Germantown-area community center, Sidhu told me.
Joseph N. DiStefano
When junk-bond king Michael Milken was sent to prison at the end of the 1980s, his name was stricken from a donors' wall at the University of Pennsylvania's Wharton School.
But since South Philly native Frank Quattrone's 2003 conviction on federal charges he urged subordinates to destroy potential evidence in a stock trading investigation was overturned by a federal appeals court, the University of Pennsylvania Law School has agreed to accept $15 million from investment banker Quattrone to set up the Quattrone Center for the Fair Administration of Justice, "a national research and policy hub created to catalyze long term structural improvements to the US criminal justice system."
Quattrone, son of a garment workers' union officer who attended Stella Maris and St. Joseph's Prep before heading off to Wharton, rose through the crowd of tech bankers taking companies public during the dot.com bubble to collect a fortune estimated at more than $100 million before the market flamed out in 2001. Prosecuted amid public reaction to the dot.com blow-up, Quattrone always maintained he did nothing illegal, and has made justice reform his charitable cause since the government allowed him back into the securities business.