Archive: April, 2013
Joseph N. DiStefano
Herr Foods Inc., which makes potato chips and other salty, fatty snacks at its headquarters in Nottingham, Chester County, says it's agreed to buy a controlling stake in Silk City, which makes waffle-sandwich cookies, pizzelles and other baked snacks at its plant in Clifton, N.J.


Ed Herr, president of Herr's, said in this statement that the deal adds to Herr's manufacturing capability and its capacity to make and sell "more diverse, natural and low fat snacks."

Herr's also owns the Flavor Mill, 1853 and Good Natured snack brands. Herr's distributes through route drivers in the Northeast and through a national warehouse network, and makes snacks on contract to other brands. Silk City is also a contract manufacturer.

Joseph N. DiStefano
The Penn and Jefferson hospital systems -- Philadelphia's largest employers -- are joining law firms like Fox Rothschild, investment firms like Legg Mason and other regional companies moving their data centers off the premises and out to third-party operators like Philadelphia Technology Center's Navy Yard hub, SunGard's 401 N. Broad and 1500 Spring Garden St. centers, CSC's data center at JPMorgan in Delaware, and the Google and Amazon.com servers in the cloud.
Telcos like Verizon and specialty high-speed fiber companies have been eager to connect businesses through those data centers. So has cable-TV-based Comcast Corp. of Philadelphia, which has been expanding its business-quality fiber lines past its old residential cable network to offer Comcast Business service to small and midsized regional companies. The competition makes well-wired hubs like Philly more attractive to tech-depended businesses.
Comcast plans to market these services to big national corporate customers later this year, says regional group head Mike Louden, one of many ex-Verizon managers helping Comcast Business grow. More (for Inquirer subscribers) in my article in Sunday's Inquirer here
Joseph N. DiStefano
Christopher Doggett and Christopher Gali sold their previous insurance software firm, Chester-based, 200-employee AdminServer, to Oracle in 2008 for $125 million.
They signed non-compete agreements, turned over the keys to the office (which Oracle later closed), and Doggett went into the bar business. His speakyeasy-themed Franklin Mortgage & Investment Co., named for an actual Philly bootlegging enterprise, graced his Rittenhouse Square neighborhood, drawing the attention of neighbors like Paul Melchiorre, president of Exton-based iPipeline, also an insurance software firm.
The non-compete is over. Doggett and Gali are back in the software business, in alliance with Melchiorre's company. Their new firm, Adminovate, based in Center City Philadelphia, has hired at least 6 other AdminServe-Oracle veterans for top positions on its fast-growing staff (currently 36), and is competing with Oracle and other big-named software makers to supply the next generation of core processing systems for large and midsized insurers and their back-office data managers.

Joseph N. DiStefano
Share values for Beneficial Mutual Bancorp, the largest bank still based in Philadelphia, fell 5% to $9.46 Thursday after Beneficial told investors "that it was notified during the first quarter of 2013 by the U.S. Department of Justice that the DOJ had initiated an investigation of the Bank under the Equal Credit Opportunity Act and the Fair Housing Act."
The Equal Credit law "prohibits credit discrimination on the basis of race, color, religion, national origin, sex, marital status, age, or because you get public assistance."
The Fair Credit law prohibits "the following actions based on race, color, national origin, religion, sex, familial status or handicap (disability): Refuse to make a mortgage loan... provide information regarding loans... impose different terms or conditions on a loan, such as different interest rates, points, or fees... discriminate in appraising property... refuse to purchase a loan or set different terms or conditions for purchasing a loan."
Joseph N. DiStefano
UPDATE: Obama ended up proposing US Rep. and housing dove Mel Watt, D-N.C. for the Fannie-Freddie regulator job over Zandi. 5/1.

EARLIER: Frustrated with home-finance regulator Edward DeMarco's refusal to write down loan values for millions of Americans whose inflated mid-2000s mortgages are still worth more than their homes, the Obama administration wants to replace him as regulator of government-controlled home finance giants Fannie Mae and Freddie Mac. The Wall St Journal says a leading candidate is West Chester-based economist Mark Zandi, of Moody's Analytics, who has combined sober economic assessments with generally supportive comments on Obama's modestly stimulative policies in his many financial-news and Congressional committee appearances.

But people who have worked closely with Fannie and Freddie through their torturous recent history aren't sure the switch would speed the slow housing recovery. Convincing appearance and data control is certainly part of the job, and Zandi is good at those. But it's also important that the regulator be able to bring the agencies and the industry along with him -- areas in which Zandi's career as a private-sector economist haven't given him top-level exposure.
Joseph N. DiStefano
Dover Downs Gaming & Entertainment, Inc., which owns Dover Downs Hotel & Casino in central Delaware, says sales tumbled to $50.5 million last quarter vs $64.1 million a year earlier "primarily as a result of increased competition" in Pennsylvania and other states that are promoting their own gambling halls. Delaware has been trying to legalize forms of NFL game betting and keno, among other gambling.
In a statement, CEO Dennis McGlynn said he was lobbying Delaware state government to cut its gambling tax and allow Internet-based betting and other new games: "A business model that addresses the current competitive environment is in the best interest of all stakeholders... There are a lot of iGaming providers extremely anxious to do business in Delaware. We are pleased to see that the State remains on its timetable and we expect to begin our first online offerings on or about the end of September."
Joseph N. DiStefano
Pennsylvania's too wet to grow a lot of hops. But everything else that goes into rye whiskey (and beer, for that matter) is available locally in commercial quantities. Local is market-able, these days; so Herman Mihalich, son of an oldtime-fedora-wearing Pittsburgh-area barkeep, and his partner John Cooper say they're using grown-in-Pa. rye grain and malt in locally-made bottles at their Dad's Hat Rye Whiskey distillery, in oak casks, at their new Canal St. distillery in Bristol, Bucks County, five miles up the Delaware from the Philadelphia Pure Rye Whiskey Distilling Co. stills that went dry when legal consumption of American alcohol was voted out in 1920.

A handful of Pennsylvania's old Lancaster County and Berlin-area distilleries made it through Prohibition, but commercial production of "spicy, smooth" Pennsylvania rye had evaporated, according to Mihalich, whose dad made enough slaking ex-steelworkers' thirsts to set his son's steps through a corporate career and eventually to Penn's Wharton School, where he met Cooper.

They're currently offering moonshiny White Rye and a selection of three-months barrel-aged whiskeys. Two-year-old Straight Rye rolls out next year. Plus Dad's Hat gives plant tours.
Joseph N. DiStefano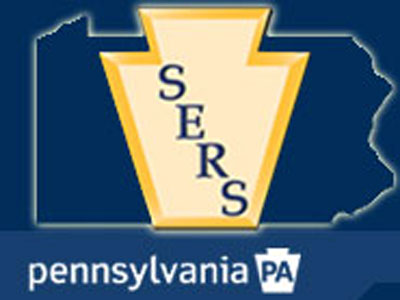 The Pennsylvania State Employees' Retirement System board voted today to boost the taxpayer-funded "employer contribution rate" to 16% of state workers' pay, from last year's 11.5%, blowing another hole in the state budget. The pension subsidy will total nearly $1 billion on top of the state's $5.8 billion payroll.
The rate would be even higher -- a surcharge of up to 31% on state paychecks, payable by the state treasury -- without the state law limiting the increase to 4.5 percentage points a year, SERS said in a statement. The rate is expected to jump again, to 20.5% next year.
That's because, despite $25 billion invested in hedge funds, real estate, buyout funds, commodities, and U.S. and foreign stocks and bonds, SERS assets are falling further behind its future liabilities, which SERS estimates at $43 billion. With relatively generous benefits enshrined in a 2001 pension law (though eligibility has been trimmed back in recent years), coupled with years of under-funding under governors from both parties, the plan is now just 59% "funded," down from more than 100% in the early 2000s. That's starting to approach the lower funding level of Philadelphia's pension plan, which covers an older workforce, and reports it's only 48% funded.