Archive: November, 2012
Joseph N. DiStefano
"Victory for the middle class is more jobs and higher wages," writes veteran stock-watcher James M. Meyer, of $1 billion-asset Tower Bridge Advisors, West Conshohocken, in a report for clients of Boenning & Scattergood.
"It couldn't be simpler." But Washington doesn't get it, or doesn't care to do much to make it happen, despite all the talk by President Obama and Vice President Biden and the Republicans in Congress.
Meyer is bracing for "short-term disruption" in stock prices as Congress and the President grapple with boosting taxes and slicing govenrment programs. "But for financial assets that are valued at the present value of long term cash flows, the difference will be inconsequential" once those deals are cut.
Joseph N. DiStefano
Financial Transaction Services (FTS), a six-year-old independent service organization that clears payment card transactions for retailers and banks, and which recently relocated from Cleveland to King of Prussia, says it has acquired Mars, Pa.-based Dependable Payment Procesing and its affiliate Discount Payment Processing (known together as DPP), for an undisclosed sum.
DPP boss Thomas Shanley will remain as CEO for FTS''s new DPP division, FTS boss Brian P. Shahanan said in a statement..
FTS expects sales will total $234 million this year; DPP sales will total an additional $34 million. FTS employs 90, DPP adds 6. FTS clients include Adobe, American Standard, and Barnes & Noble, among others. DPP serves mostly small businesses.

Joseph N. DiStefano
1400 Mill Creek Road, Gladwyne, Lower Merion Township, a 2.2-acre ex-industrial site now zoned for apartments, will be sold at auction by Sheldon Good & Co., via sealed bids, due Dec. 12. More here.
The site, east of Conshohocken State Road (PA 23) and west of Belmont Hills (West Manayunk), which includes an early 1800s former stone gun factory and ammo depot, is owned by O'Neill Properties, Brian O'Neill's King of Prussia redeveloper.
O'Neill has turned the region's former "brownfield" former industrial sites into apartments and commercial sites in Conshohocken, Exton, Valley Forge, Wilmington, and in New Jersey and New England.
Joseph N. DiStefano
Chris Fralic, one of the bosses at Philadelphia-based multi-venture investor FirstRound Capital, calls this piece by NYU's Clay Shirky the best article he's read in a long time. Read it here: http://www.shirky.com/weblog/2012/11/napster-udacity-and-the-academy/ More on Shirky here: http://www.shirky.com/
Shirky's point, which he draws out through comparisons with the music industry and other businesses that have migrated online, is that free or low-cost online classes are getting better and better and will eventually wipe out -- not the Ivy League -- but most of the mass-market and mediocre colleges that will no longer be able to justify driving so many students into debt.
Joseph N. DiStefano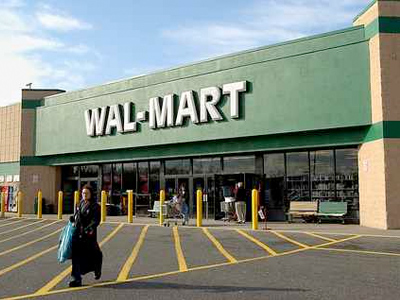 Obama adviser Jason Furman has famously claimed that Walmart, the largest U.S. retailer and the largest private employer in Pennsylvania and many other states, saves poor Americans $50 billion a year by selling groceries more cheaply than other chains.
How? Walmart buys in enormous bulk; and it doesn't have to pay union pensions and healthcare, among other old-line grocery expenses.
The claim that Walmart helps the poor has been used to socially justify Walmart's low wages.
Joseph N. DiStefano
UPDATE with statement from Hill's lawyer/ TD Bank, the Toronto company that bought the former Commerce Bank of Marlton five years ago, has sued Commerce founder Vernon Hill, claiming he stole his own manuscript - which TD said it took over when it bought Commerce - to publish his own book, Fans! Not Customers: How to Create Growth Companies in a No-Growth World."
The copyright infringement suit, filed in US District Court in Camden by TD lawyer William Tambussi - who also represented Commerce when Hill was the boss - claims Hill copied a 2007 manuscript he left behind when he left the bank for his new book.
The bank accuses Hill of causing "irreparable harm" by publishing Fans! Not Customers, which describes Hill concepts like "retail-tainment," or hiring jugglers to perform at dance openings; how to develop a sense of "Wow!" among workers and customers through promotions and parties; and practices like allowing dogs into bank branches, to attract pet owners in animal-crazy neighborhoods like Philadelphia's Rittenhouse Square and Manhattan's Upper West Side.

UPDATE: Hill's legal counsel, Howard Hogan of Gibson, Dunn & Crutcher LLP, sends this statement: "TD Bank's copyright infringement suit against Mr. Hill is only the bank's latest anti-competitive effort to silence Mr. Hill.

"The idea that copyright law can be used to prevent Mr. Hill from telling his own story is ludicrous. The book that Mr. Hill has published is a book about Metro Bank and Mr. Hill's business philosophies—ideas that he has been expressing publicly for decades. TD Bank does not and cannot own ideas.

"This lawsuit is nothing more than an attempt to extract concessions on the millions of dollars that TD Bank owes Mr. Hill in an entirely separate lawsuit, where TD Bank has no defense."
Joseph N. DiStefano
Rosemarie Greco, ex-President of CoreStates Bank and a health policy aide to former Pa. Gov. Ed Rendell, married Anne Morrissey, executive vice president/chief operating officer at Philadelphia-based health insurer AmeriHealth Mercy Family of Companies, in New York last week.
NYTimes item: http://www.nytimes.com/2012/11/25/fashion/weddings/anne-morrissey-rosemarie-greco-weddings.html
Greco, 66, a St. Joseph's University graduate who considered being a nun, went into business instead and rose to be a senior executive at the former Fidelity Bank before joining CoreStates. She negotiated the agreement that resulted in the city's major indoor sports arena currently being named the Wells Fargo Center. She was also charged with improving relations between the banks' old-fashioned male management hierarchies and their largely female workforces.
Joseph N. DiStefano
When Americans fail to pay their bills, credit rating agencies and lenders report the loss on their books for seven years. For that period, a would-be borrower's past financial sin is right there on the credit report for any home or auto or student lender or credit card bank to see, and to cite in denying another loan, or charging more.
Does this make sense? It seems backwards -- money is the rare product that costs more for people who want it the most; higher rates make it tougher to pay lenders back.
True: lenders justify higher rates for questionable borrowers because it helps cover their losses.