Archive: October, 2008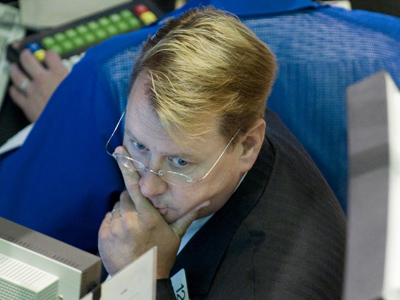 Robert Innis, CFA, of Yardley sent this thoughtful note on last Sunday's PhillyDeals column, re the Pennsylvania State Employees' Retirement System's massive investments in secretive hedge funds and private equity funds:

"I applaud you on your article about SERS's investment strategy. As a former investment officer for the State of New Jersey (before the problems) I sort of understand the mental attitude that the Chief Investment Officers and other top officers have toward outsiders. They are bombarded with more people wanting something or offering advise, that they can't really think. Then they go into a shell and won't say anything because they already know all of the answers. However, most of the individuals don't have any real investment experience outside of their jobs, which they have held for many years.


"I don't like the idea that a taxpayer like me is really the insurance company to the investment returns. I feel that the investment pool should be managed conservatively and not try for "home runs". I learned that SERS and other public funds were heavily invested in hedge funds and I scheduled a meeting with my State Representative and brought a hedge fund salesman from my previous job to help explain how they worked. The Representative, who I personally know, wasn't very receptive because he said that he really didn't understand investments. His expertise was in other areas of government, but he did meet with SERS's people and was given a "snow job". Essentially, they just smiled and said everything was "OK". Now that was about 3 years ago, so nothing has changed.

"I have stated to others that the pension fund would be wise to have only 5% of their assets invested in hedge funds, while SERS has about 30%. My allocation for real estate and emerging markets would be less than 10% each. I would hold most of the funds in 'old-fashioned' stocks and bonds, like we did at the State of New Jersey in the 80's.

"As far as Gov. Ridge allowing higher pensions for new hires, this should be done when there is a surplus and actuarially correct. Politicians always seem to make these "generous" offers when they are about to leave office. The new governor is then stuck with figuring out how to pay for it.

"I don't know what the answer is but the State could do what many other companies with large pension obligations do, and that is to disband the pension system and force all employees to obtain their own 401K (or what ever public employees have) and let the investments to others. As a tax payer, I don't like the risk I am forced to have.




"By the way, a recent Barron's magazine had interview with Jeremy Grantham, and was very interesting, as he is still quite bearish. He said that "half of all hedge funds would go out of business" before the end of the bear market. If he is accurate, then the public pension funds that heavily invested in those funds will be in deep trouble.

"One more thought: there was a time that professional investors believed that hedge funds actually hedged risk. Your upside returns wouldn't be a great, but the downside blast wouldn't be as devastating. Now it seem that hedge funds are defined as funds that are 'swinging for the fences'. "


See the column (cut and paste) at
http://www.philly.com/inquirer/columnists/20081026_PhillyDeals__No_telling_how_crisis_thumped_SERS_fund.html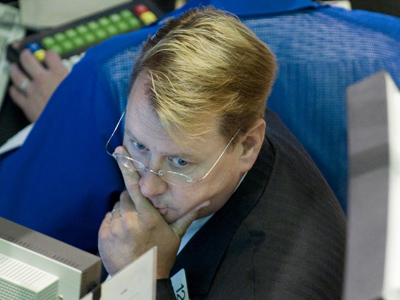 When the Phillies parade past the Market Street skyscrapers today, the neighborhood's biggest landlord plans to place large men at key places, to keep the crowd and the World Series winners supplied with one of the basic ingredients of any citywide championship celebration.
No, not beer."The windows don't open. So we're putting people on the roofs to dump confetti," said David J. Campoli, regional boss at HRPT Properties Trust.HRPT owns the twin Centre Square towers, pyramid-topped Mellon Plaza, and black-glass-fronted 1600 Market St. (popularly known as the Darth Vader building).
Above the street, landlords and tenants will hold parade-watching parties from street-fronting suites. They're the best seats in town, if you want to observe ecstatic street life but stop short of messy full participation. (Market Street storeowners hope to avoid the broken glass and student riots that marked the impromptu celebration on South Broad on Wednesday night.)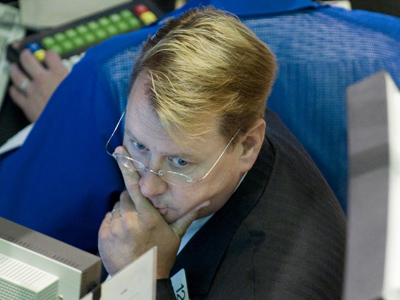 Cigna Corp. may leave vacant jobs unfilled, curb travel and consolidate office space as the economic slowdown trims profits, says spokesman Chris Curran, elaborating comments by chief financial officer Michael Bell during the Philadelphia-based health insurer's conference call this morning. Bell said Cigna may take a charge in the fourth quarter; Curran said the company doesn't expect that will come from layoffs. Cigna employs around 2,700 in Philadelphia, Voorhees, Horsham, Wilmington, Media and other local sites.
Cigna plunged below $16 for the first time in five years after it reported profits fell by more than half during the third quarter, compared to last year, and cut estimates for next year. Prospects are falling with health insurance coverage as the economy slows; third-quarter profits were dragged down by losses from annuities and investment businesses it quit at the end of the 1990s.
By contrast, Legg Mason shares rose after the Baltimore-based investment company reported lower profits as asset values plunged. Legg "identified $50 million in identified cuts" by the end of this year, said chief executive Mark Fetting. Legg Mason Capital Markets, also in Baltimore, will eliminate around one-third of its 150 jobs, confirmed spokeswoman Mary Atheridge. She said she didn't know if jobs will also be lost at Legg's Philadelphia unit, Brandywine Global Investment Management, or its Wilmington, Del. affiliate.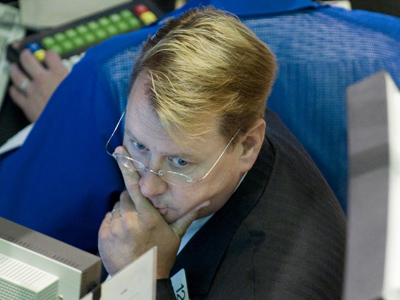 The nation's biggest credit/debit/charge card companies are reporting higher losses. Their customers are getting squeezed from both sides: Lenders are jacking the rates they charge because money has gotten more expensive. But meanwhile, more Americans are losing their jobs, business travel is plunging, and employers are tightening expense accounts.
Big card lenders like Bank of America Corp. and JPMorgan Chase & Co. (whose card units are based on opposite sides of the Wilmington, Del. business district) have other businesses to fall back on (though they're also stressed). But for American Express Corp., which spends extra millions polishing its image with a fancy headquarters and first-class ad and marketing campaigns, cards and other corporate travel-and-entertainment services are all there is. So, after setting aside $1.4 billion for expected loan losses in the third quarter (vs. $900 million this time last year), the Manhattan-based card giant says it's ending 7,000 jobs, one-tenth of its worldwide total. Release here.
If there's a bright side to this sad employment picture: In recessions, card companies typically hire more debt collectors.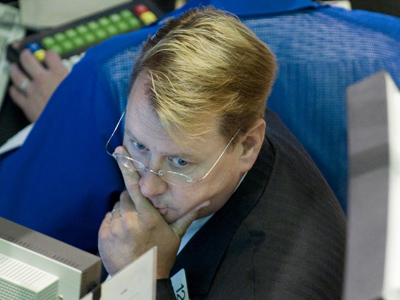 Exxon earned a billion dollars a week in profits during the third quarter of 2008 as oil prices peaked. Analysts expect that's coming down with the recession and weaker demand, but the company still plans to spend $25 billion a year through 2012 trying to find more oil. It needs to: Exxon stock is overpriced, relative to other oil companies, compared to its reserves, reports Bloomberg News. Story here, Exxon earnings here.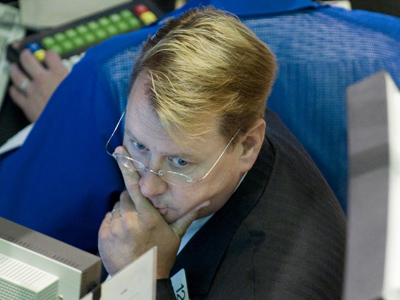 "We need to reduce expenses and get ourselves into lean fighting shape," says new Unisys ceo Ed Coleman, former head of Gateway Computers, in a conference call with investors this morning. "We must simplify our organization and reduce our expense structure."
"We are taking actions to reduce spending in the fourth quarter, particularly SG&A" (sales, general and administrative expenses), said cfo Janet Haugen. "It's starting already." Later, she added, "The first area we're going after is discretionary spend. It's not employee-related. As of right now we have no plans for a large restructuring charge." Link to conference call here.
What does that mean for the company's headquarters move to Philadelphia's Liberty Place complex, proposed by Coleman's predecessor, Joseph McGrath? "That decision hasn't been made," said spokesman Jim Kerr. Neighbors complained they didn't want Unisys putting its sign on the blue-glass and gray-stone tower. Sounds like it's on hold.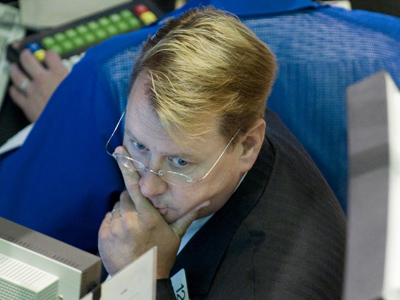 Shares of Marlton-based Hill International traded lower again this morning, after dropping 12 percent yesterday and a total of 66 percent since August, writes Boenning & Scattergood analyst William Sutherland in a note to clients. He blames "the perception that Hill is mainly a play on the Mideast development boom, which is in danger of becoming a bubble that bursts."
Mideastern deals represent 30 percent of Hill sales, Sutherland acknowledges, but that's spread out among Libya, Iraq, Egypt, and Abu Dhabi, among other markets, not just "extravagant" Dubai. The company's growth will slow, but he expects income will keep rolling in from multi-year contracts.
Hill, a construction project-management and claims firm with operations around the world, nearly tripled in value over the previous 12 months, on top of a 50 percent gain the year before, as the firm signed deal after deal in Arabic-speaking countries, harvesting contacts Hill had sown in the previous 10 years through its multilingual and diverse deal-making staff. Hill was one of the few U.S. stocks seen as a winner as Mideast economies kept expanding, while the U.S. and Europe slowed. Now that the world is sharing the economic pain, Hill's stock market gains have been wiped out.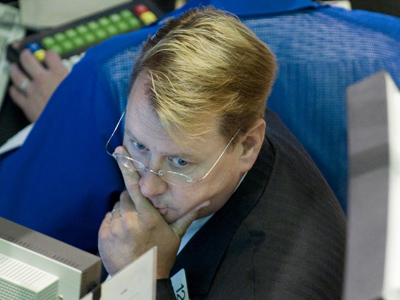 Comcast third-quarter sales and income rose as expected, boosting profits at Philadelphia's biggest company and brightening a largely grim corporate earnings season. Release here.
"The $260 million drop in cable capital, along with gains in digital TV, voice and Internet subscribers, countered the loss of basic-video customers... Comcast produced `good-not-great results,' Craig Moffett, an analyst with Sanford C. Bernstein & Co. in New York, said in a research note...
"The company lost 147,000 of its 24.6 million basic-video customers in the quarter. It added 417,000 digital-video subscribers, 382,000 to its Internet service, and 479,000 telephone customers. " Bloomberg story here.