Archive: September, 2008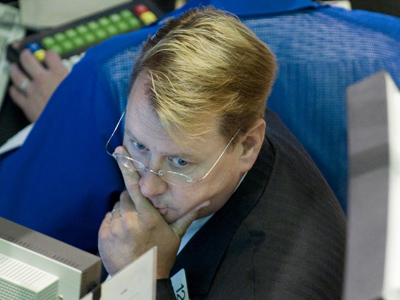 Advanta Corp. dropped more than 10 percent in midday trading after Moody's Investors Service said it might downgrade the Spring House-based business credit card lender's credit rating (Ba3 senior unsecured) due to rising loan losses and more difficult fundraising conditions in the asset-backed securities market.
Moody's, with Standard & Poor's, failed to warn of the subprime home-loan credit disaster, but has been hard at work bludgeoning survivors wherever the opportunity presents,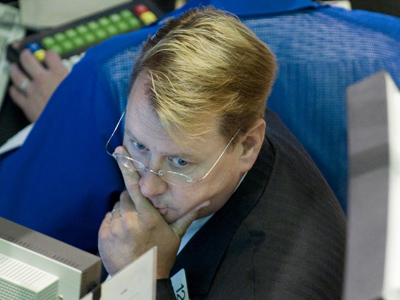 American International Group CEO Robert Willumstad has turned down $22 million in severance after his three-month tenure at the largest U.S. based insurer, according to reports in Bloomberg and the Guardian. Story here.
Willumstad took over AIG after a stint running a global investment fund, after he was forced out of Citigroup after losing the top job in a mid-2000s power struggle. Willumstad tried to develop a plan to save AIG from massive losses on insurance for subprime-loan investments by banks and other clients, but ended up negotiating with state regulators and the federal government, which ended up taking a controlling stake in AIG, after Standard & Poor's threatened to downgrade the company.
If Willumstad refused the cash, he's setting a precedent for other executives tempted to take the money and run. And he's a potential hero for angry citizens who don't see why the public should pick up the pieces for executives whose companies fell apart -- though, in Willumstad's case, the problems were inherited from others.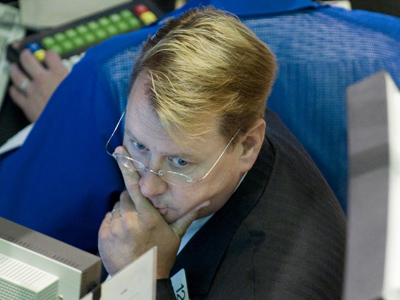 Sovereign Bancorp is "on the brink" of needing more capital after announcing late Friday it sold off its collateralized-debt obligations at around "35 cents on the dollar", Friedman Billings Ramsey & Co. analyst James Abbott told investors. That, plus Sovereign's unusually large Fannie Mae and Freddie Mac securities ownership, and the "severe turn for the worse" in the Northeast economy (Sovereign is the No. 3 bank in New England), provoked a "downgrade" from Abbott, and a price target of just $6 a share.
Sovereign fell $1.67, to $8.56, at around 11 a.m., on a day most bank stocks fell. Analyst Matthew Schultheis at Boenning & Scattergood in West Conshohocken recommended investors buy shares if Sovereign falls below $7.50-$8; he noted that much of Sovereign's losses had been anticipated and announced by the company.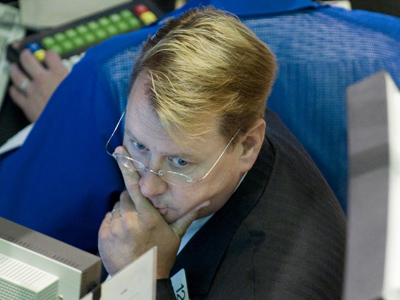 UPDATE: Nobel Learning Communities's board will weigh Knowledge Learning Corp.'s $17 per share offer "carefully and promptly" before saying Yes or No. Statement here.
EARLIER: Ex-junk bond king, confessed securities fraud conspirator, cancer philanthropist and Wharton graduate Michael Milken is already the largest shareholder of West Chester-based private school operator Nobel Learning Communities. Now his company wants to buy the rest, as the Milken-backed Knowledge Learning Corp. offers around $186 million, or $17/share, a 33 percent premium to Nobel's recent trading value. No response from Nobel so far. Release here.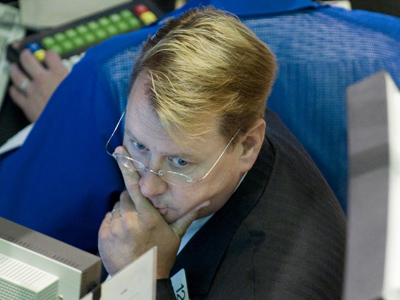 "It will take years to resolve the problems that have surfaced in the past months," writes veteran bank analyst Richard X. Bove in a note to investors at his firm, Ladenberg, Thalmann & Co.
. "The United States economy will not perform at capacity levels for some time," Bove added. "A vicious cycle has begun." It won't likely end until homes and other property for sale balances with demand and prices stop falling.
Indeed, some economists are predicting a recession as the Fed and government agencies struggle to help banks get rid of their bad mortgage debt. Bloomberg story here.
"The willingness of the government to make what seems to be an unlimited commitment to stabilize financial asset values may work," Bove added. "Over the long term, the new financial system will be built around the commercial bank model."
That means the long-running competition that began with New Deal-era financial regulations has ended, with the government-regulated banks, which submit to government oversight in exchange for federal deposit insurance, decisively beating the investment-banking model, in which less-regulated bankers invent financial products and charge what the market will bear with little oversight.
Of the Big Five investment banks in business last winter, Lehman Bros. is bankrupt, Merrill Lynch and Bear Stearns have been acquired, and Morgan Stanley and Goldman Sachs are now becoming commercial banks.
By contrast, Bove notes that the big commercial banks which avoided taking on too much subprime debt -- BB&T, JPMorgan Chase & Co., PNC Financial Services Group, U.S. Bancorp, Wells Fargo -- have hit one-year highs in the past week. (Mortgage-compromised commercial banks, including Citigroup and Wachovia, and thrifts, like Washington Mutual and Sovereign, aren't doing as well.)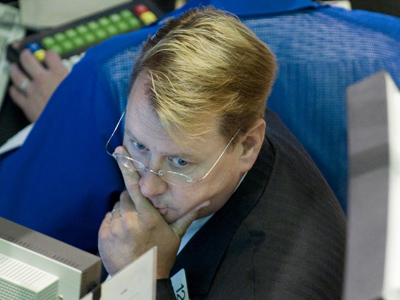 Merger talks between Morgan Stanley and Wachovia Corp. have been put on "indefinite hold", London's Financial Times reports, now that the Federal Reserve has accepted Morgan Stanley and Goldman Sachs (another potential Wachovia suitor) as commercial banks, which means their deposits can be government-insured, and it's easier for the Federal Reserve to justify bailing them out. Fed statement here. Financial Times story here.
The reorganization should make it easier, in the end, for MS and GS to buy commercial and retail banks, if they want to bulk up on deposits and other cheap funding, FT added. Also, the deal makes it less likely that big Asian banks will buy control of the U.S. investment banks in the short term.
This means the end of Wall Street investment banking as an independent business for major U.S. companies, and the triumph of New Deal-style government regulation over one version of finance capitalism, as the government acts to save investment banks from themselves.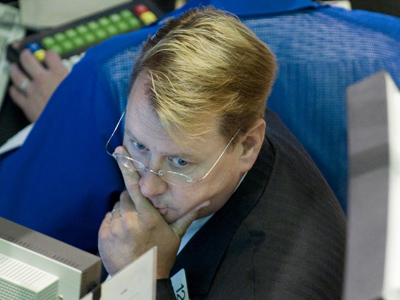 The battle's on between hometown nonprofit PhillyCarShare and investor-backed national chain Zipcar. Executive director Tanya Streeter and deputy Clayton Lane, both founders, left their jobs earlier this month, though Streeter's staying on the board, says acting executive director Jonathan Klein.
Lane said PhillyCarShare "wants to take things in a new direction, and I wish them very well." He's looking for a new job "in sustainable transportation."
Meanwhile, Zipcar says it's buying more and fancier cars and adding new pickup points, particularly in University City. "The category's growing," said spokesman John Miller.
"Zipcar's identified college students as a good national base, and I bet most of their fleet is being deployed around Penn and Drexel," said Klein. He declined to talk about PhillyCarShare's own business plan.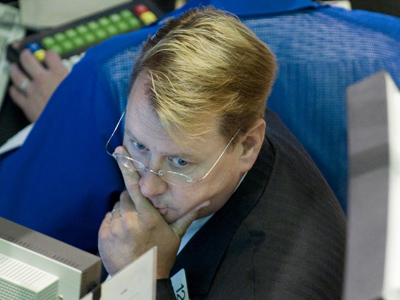 Securities and Exchange Commission Chairman Christopher Cox, who earlier this summer called most short sellers "healthy and necessary," today temporarily banned short selling in 799 U.S. financial stocks.
"The SEC is manipulating the markets with its restrictions, artificially propping up these companies," says Richard Gates, cofounder and portfolio manager at $450 million-asset TFS Capital and its TFS Market Neutral Fund in West Chester.
Short sellers borrow shares from other investors, sell them, and keep the difference when share prices fall, paying the lenders a small fee. It's a common practice -- especially when stocks are rising, Gates says. But shorts and the hedge funds who use them aren't the real problem, he added.
"It isn't the fault of short sellers that Morgan Stanley was over-leveraged," Gates says. "It isn't their fault that Golden West (now part of Wachovia) issued mortgages to people where the amount owed increases every month. And it isn't the faul of short sellers that AIG assumed home prices would rise forever," and insured them that way.
Gates doesn't blame the SEC for acting. "Their hand was forced" by events. "The situation is very dire. Paulson and Bernanke are doing what's in the best interest of the country... McCain and Obama, I don't think they fully grasp the problems in the market. (Senate president Harry) Reid (D-Nev.) said they don't know what to do, and I believe him."
But look who's getting saved. "It's ironic that Goldman and Morgan are getting the benefit of this unprecedented restriction. These companies based their existence on pure raw capitalism. Their proprietary trading desks shorted companies until they went to zero."
The investment banks borrowed heavily on overpriced loans and securities. "They should be punished. The market was punishing them." Instead, "the government is socializing the losses. To help the man on the street, they are subsidizing the millionaires who have come out of Goldman Sachs and Morgan Stanley the last few years. It's disgusting. It shouldn't sit well with anyone. But it's probably in the best interest of the world."