Archive: June, 2011
Joseph N. DiStefano
Len Amoroso, who runs his family's century-old West Philadelphia roll bakery and its grocery and restaurant delivery lines, says he's "sold or committed" contracts for 62 bread routes to Teamster drivers who would become independent operators, paying their own insurance and road costs instead of working long shifts as company employees, under a proposal that's supposed to go into effect later this month.
Not everyone's making the move, however. Amoroso acknowledged drivers who are nearing retirement age aren't happy about borrowing $100,000 or more to buy their routes.
So "we're working with the union" (Teamsters Local 463) on a new contract that would allow some drivers to remain employees, Amoroso told me. (Amoroso already used 20 independent drivers before the current proposal, he says.)
Joseph N. DiStefano
(Revised) Aramark Corp., the Philadelphia-based cafeteria operator, says it's selling a minority interest in SeamlessWeb, a mobile phone-based restaurant takeout and delivery ordering service, to Spectrum Equity Investors, a $5 billion-asset Boston-based investment firm, for $50 million.
SeamlessWeb says meal volume will top $400 million this year. The service is free to diners via iPhone, Blackberry, Google Android, and mobile Web services, and paid for by restaurants, like a credit card fee. The service at first focused on investment banks, law firms and other late-night Manhattan clients, said chief executive Jonathan Zabusky, a Penn grad and Gladwyne resident.
Aramark boss Joseph Neubauer said SeamlessWeb operations would be separated from Aramark's so the company could boost selling direct to consumers at home. Zabusky said the separation will make it easier to finance SeamlessWeb's expansion, from its current base in New York, Center City - University City, and other big U.S. cities and London, through acquisitions and organic growth. Statement here.
Joseph N. DiStefano
Joseph M. Manko Jr. is the latest Managing Director to join Mufson Howe Hunter & Co., the Center City investment boutique (recent fundraising clients: drug-test materials maker Bioreclamation of New York; Maryland software maker Learn It Systems LLC).
Manko's namesake dad is a lawyer who switched from securities to environmental law because he found investment boring; he also ran the Lower Merion Commissioners. Manko's own resume is classic High Finance: Harriton-Penn-Penn Law, then a stint at Skadden Arps's corporate-finance law division, then 17 years with Merrill Lynch in Hong Kong, Deutsche Bank in London, and BZ Fund Management, one of the the last of the big, private Swiss investment houses.
What brought him home to Philly, and mid-market deals? "My parents and my wife's are here. We grew up here. They are getting older. And our kids were coming to a critical age in their schooling. Neither my wife nor I speak German."
Joseph N. DiStefano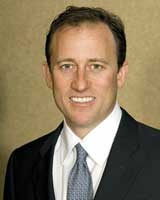 "Philadelphia 76ers owner Comcast-Spectacor is in talks to sell the team to a group led by New York-based leveraged buyout specialist Joshua Harris", ESPN reports here.
Response from Comcast-Spectacor President Peter Luukko: "I can confirm that we are in discussions about the future of the team, but these discussions are confidential and we cannot talk about the details."
Comcast-Spectacor is 2/3 Comcast, 1/3 Luuko's boss Ed Snider, with Snider running the show, as long as he meets Comcast profit and business targets.
Joseph N. DiStefano
Acting on investigations by agents in Philadelphia and three other cities, the Securities and Exchange Commission has suspended 18 penny stocks, including energy, medical tech and security companies, after finding they were being flogged by promoters, and bought by investors, despite failing to file financial reports, paying analysts for favorable recommendations, and other potential violations.
"They may be called 'penny stocks,' but victims of microcap fraud can suffer devastating losses," said SEC enforcement chief Robert Khuzami. He blamed lawyers, auditors, brokers and other professionals, often using Twitter, public stock websites and anonymous Web postings, for helping "insiders and promoters" rip off investors seeking to make a buck on the cheap.
The suspended stocks include:
Joseph N. DiStefano
"General Electric Co. and Capital One Financial Corp. submitted bids for ING Groep NV's U.S. online bank last week in a sale that may raise about $9 billion," says Bloomberg here, without naming its sources. As I reported here, ING, a Belgian-Dutch banking consortium, has to sell the bank to comply with terms of a European Union bailout.
ING's Wilmington, Del.-based online bank, ING Direct Bank, employs around 1,000 locally and more than 1,000 other workers in Minnesota, California, and a handful of cafe-branches in upscale neighborhoods like Philadelphia's Rittenhouse Square.
Online-and-phone-oriented ING Direct, founded and run by Arkadi Kuhlmann, a gleeful critic of traditional branch banking, uses its low-cost operating style to draw customers with relatively high deposit rates and cheap loans. The bank controls $80 billion in deposits; it was attracting over $1 billion a month in the mid-2000s, before slowing in the recession as interest rates plunged. ING also manages $40 billion in home loans, focusing on 15-year, adjustable-rate mortgages.
Joseph N. DiStefano
Maybe this is who the Sixers need: According to Joseph M. Manko Jr., managing director at Mufson Hunter Howe LLC, a Philadelphia investment bank:
Both Joshua Harris (head of a group that hopes to buy the NBA's Philadelphia 76ers) and Leon Black, his partner at big NY buyout firm Apollo Global, spent part of the 1980s at the former Drexel Burnham Lambert, the Philadelphia-based investment bank made infamous in the 1980s by junk-bond king Michael Milken.
Milken's criminal conviction and imprisonment wrecked Drexel. But Harris and Black went on to start Apollo by buying the portfolio of (Drexel-financed) junk bonds formerly owned by the Executive Life Insurance Co. when it collapsed in one of the costliest insurance-company failures in U.S. history.
Joseph N. DiStefano
Business takeover financing will be flat or a little up this year, after more than doubling last year (to around $370 billion for leveraged loans, says S&P), predicts John A. Lee, head of the local chapter of the M&A lobby the Association for Corporate Growth, and senior managing director at Griffin Financial Group LLC, a King of Prussia-based investment bank that specializes in lining up loans to cover what equity investors don't in takeovers and buyouts.
"The banks are getting back into commerical and industrial lending," Lee tells me. Back in 2009 only two regional banks, Tri-State and Susquehanna, plus a handful of speciality lenders, like Nate Cohen's LBC Credit Partners (part of Ira Lubert's Independence Capital group), were bidding for deals like PFM Group's owner buyout and recapitalization.
By this Spring, big national lenders like CIT, Churchill Capital, Madison Capital (an affiliate of New York Life), recovering lenders like National Penn Bank, and expansive banks like First Niagara and M&T are bidding for ;pca; deals: "The leveraged-loan market has come back."