Archive: April, 2013
UPDATE: Quaker-led environmentalist protesters invaded PNC Financial Services Group's annual meeting in Pittsburgh, "disrupting the event and forcing Chairman James Rohr to abruptly shut it down," reports the Pittsburgh Post-Gazette here.
"Mr. Rohr tried to deliver his presentation inside the August Wilson Center, but was repeatedly interrupted by members of the Earth Quaker Action Team who took turns calling out the names of individual board members asking them to state their position on mountaintop mining.
"After calling the protesters out of order, Mr. Rohr essentially threw up his hands and adjourned the meeting roughly 15 minutes after it began."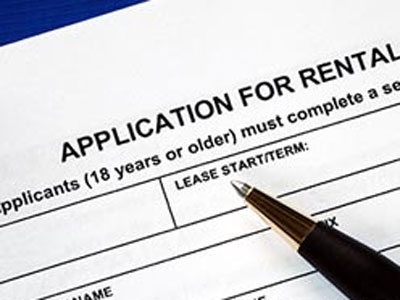 Why are rents going up in metro Philadelphia but dropping in the Washington, D.C. area -- when both regions are adding jobs, and presumably creating new households of people who need places to live, at the same modest rate of about 3,000 per month?
That's because big national landlords have overdosed on Washington, building and buying apartments as if government and military-contractor growth was going to last forever -- while ignoring real rental housing demand in places like Philly, which has a reputation for being a tough area to get local-government permission to build.
Indeed, Washington builders have thrown up so many new apartment buildings that units are going vacant, Delta Associates of Alexandria, Va. tells Bloomberg LP here -- while Philadelphia apartment construction is so slow that landlords are more able to name their price, according to a new report from the Conshohocken office of national broker Marcus & Millichap.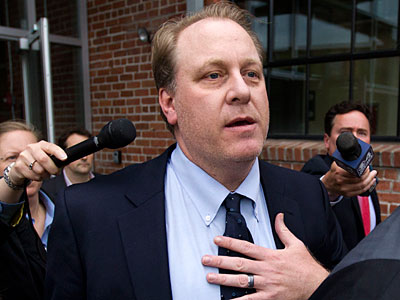 Rhode Island Gov. Lincoln Chaffee is suing former Phillie Curt Schilling and his partners in defunct video-games company 38 Studios, "along with a raft of former state officials, banks and law firms involved in the deal, and a criminal investigation is under way," reports the NY Times here.
We wrote about Schilling's blow up here. We're a little surprised, though, that Rhode Island is going after, not just the borrowers who made the people's money disappear, but also their bankers and lawyers and friends in public office who helped the money disappear and helped themselves along the way.
That's just not how we do things in Pennsylvania. We bail out opportunist investors in failed projects, even when we don't legally have to. Our elected officials study, they talk about prosecuting, they hire consultants to issue clear strongly-worded reports. But those are words. We don't demand the return of the people's cash once it's been blown on obviously bone-headed projects. That's not the modern Pennsylvania Way.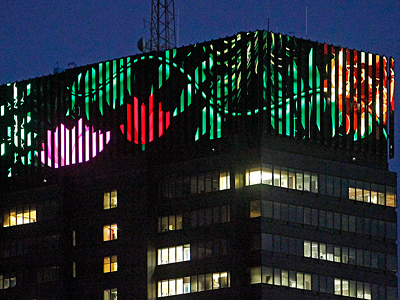 Center City Philadelphia "simply does not have enough hotel rooms" to handle this week's 24,000 engineers, bosses, dealmakers, marketers and other light-dependent business and tech folks jamming this week's Lightfair conference, complains Jonathan "Jed" Dorsheimer, stocks analyst at Cannacord Financial Inc. in Boston.
He's in town this week for the yearly conclave of lighting and electronics companies, which make, among other things, cool stuff from light-emitting diodes (LEDs) that we keep hearing will Change The Way We Live, eventually.
Despite the crowding (some folks had to take rooms out in the burbs), Dorsheimer plans to lock bosses from LED manufacturers and big commercial users into Pennsylvania Convention Center halls and restaurant rooms, "fill them up with some of the best food and wine the city has to offer and make them sit through impassioned speeches of where the industry is headed." Lightfair alternates between the East and West Coasts, with Philly landing the past two Eastern shows, and maybe the next in 2015.
Philadelphia and key city agencies hopes to borrow more than $1 billion by selling or refinancing bonds over the next nine months. For all the city's growth around Center City, the colleges and the old Navy Yard, officials face some big challenges: the lowest credit ratings of the biggest U.S. cities; the financial near-collapse at the School District; the scheduled end of the sales-tax surcharge; arbitrator and court decisions that have mostly upheld city labor union positions and reversed Nutter administration cost-cutting schemes; a stalled real estate tax reform; stagnant net office growth; a lot of poverty in worn city neighborhoods; and more.
One of the city's proposed solutions: Invite big Wall Street and hometown bond sellers and buyers -- and non-buyers who might be convinced to change their minds -- to closed-door meetings with Mayor Nutter, his financial aides, and executives from Comcast, Citizens Bank, the major city universities and other nonprofits, in hopes this will soften attitudes and make institutions more likely to buy Philly's debt, despite its relatively low investment-grade ratings, at cheap attractive rates.
More about last week's meeting in my Saturday story in the Philadelphia Inquirer here.Though the meetings were private, finance director Rob Dubow and city treasurer Nancy Winkler have since posted the city's written presentations to investors -- compiling basic information and some cool data -- here. Previous coverage of the city's stealth financial charm offensive here and here.
Officials of CECO Environmental, the Ohio-based company that has agreed to buy Harleysville-based pump-maker Met-Pro Corp. for $210 milion, or $13.75 a share, haven't said what they plan to do with Met-Pro's Harleysville office or its two local plants, which employ a total of 337 people.
"There is some redundancy" with other CECO plants, said analyst Gerard Sweeney, who covers water-industry stocks for Boenning & Scattergood in West Conshohocken. Jeff Lang, CECO's chief executive, "told us he was still deciding," Sweeney added. "I don't think the deal depends on cost saving." Sweeney says CECO is paying "a fair price." He said Met-Pro owns its facilities, which Ceco could end up selling to investors and leasing back. He said Ceco under Lang has done an effective job choosing profitable businesses to build and less-profitable lines to exit. Still, "there will be some bumps in the road," Sweeney predicted. He said the combined companies were likely to buy other environmental air products makers.
The sale is the latest blow to Harleysville's former reputation as a mini-corporate center. It follows the acquisition in recent years of Harleysville Insurance, by Nationwide Mutual, and of Harleysville National Bank, by First Niagara Bank. Harleysville Insurance's former chief executive, Michael Browne, who continues to run the business, says Nationwide has expanded the company's headquarters operations, which employ 900 in central Montgomery County. But First Niagara moved many bank operations to new offices in Plymouth Meeting.
Here's the letter, titled Help Us Stop Congress from Imposing New Tax Burdens on You, that eBay chief executive John Donahoe (who paid himself $30 million in cash and stock last year) is sending to eBay employees and clients pushing them to lobby their Congress-members to demand Internet businesses remain more or less exempt from state sales taxes that people who buy in stores pay to finance roads, schools and other public services (except in Delaware and a few other holdouts where there's no sales tax.) Donahoe also argues that Amazon.com, by slowly agreeing to pay new sales taxes in states that forgive its old sales tax debts, is the enemy, too.
Dear <UserID>, Keeping costs down is a priority for any businessperson. That's especially true for people like you—successful entrepreneurs and small businesspeople who know firsthand that every penny counts.
But some lawmakers and large retailers want to impose more costs on you by mandating nationwide sales tax collection for your online business, whether you sell through eBay, other marketplaces or your own site.
Shares of SAP AG, the German business-software giant whose U.S. headquarters is in Newtown Square, slipped as much as 5%, to below $75 a share, in early trading today after the company reported sales of just $3.6 billion (vs. expected $3.8 billion) due to lower-than-expected licensed-software and support sales.
The "lackluster" results and "subpar performance was a clear disappointment," but stronger cloud-computing and HANA database sales should still be "good enough to keep the stock at current levels" once the initial reaction dissipates, analyst Yun Kim told clients at Janney Capital Markets.
SAP blamed slow sales in Asia for the shortfall, after blaming weak American sales last quarter.But co-CEO Bill McDermott told investors Asia sales are likely to recover this year after new government leaders take over in China and India. He later noted that government spending uncertainty continues in the U.S., but added that "there is a lot of pent-up demand," and confirmed the company expects to maintain its operating profit margin of at least 35%.