Joseph N. DiStefano
Lorretta J. Mester, executive vice president of the Federal Reserve Bank of Philadelphia and veteran head of the regional Fed's research economists, is leaving town to serve as the new head of the Federal Reserve Bank of Cleveland.
Mester, who has written extensively about bank regulation, consumer transaction and other basic banking subjects, will among her other duties oversee Pennsylvania's largest bank, PNC Financial Services Group, which is located in the Cleveland Fed's district. (Philadelphia's large banks have all been sold to outside companies.)
She will also represent western Pa., Ohio, eastern Kentucky and the counties around Wheeling, W. Va., to the Fed bosses in Washington, and rotate on and off the Federal Reserve Board of Governors, which currently includes her recent boss, Philly Fed President Charles I. Plosser, who leans libertarian. Mester is a graduate of Columbia's Barnard College, collected her PhD from Princeton, and teaches at the University of Pennsylvania's Wharton business school. Cleveland Fed's announcement here, American Banker article here.
Joseph N. DiStefano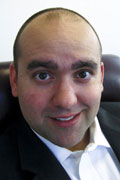 Comcast Corp. will cut $1.5 billion from payroll and other operating expenses (out of a combined $40 billion) to help pay for its planned purchase of New York-based Time Warner Cable, at a price of $45.2 billion in Comcast stock, or $158.82 a share, Comcast says here. Also, Comcast will spend $10 billion buying back its stock to boost the share price. Read more in Bob Fernandez's Philadelphia Inquirer story here. (See also GigaOm: Deal is 'all about broadband,' extends fast-growing Internet 'monopoly' that keeps 80-90 cents of every consumer dollar (vs 55 cents of every cable video dollar) here. Cable WiFi potential here.)
Comcast claims "multiple pro-consumer and pro-competitive benefits, including an accelerated deployment of existing and new innovative products and services." See Fernandez's update here. Buying Time Warner would add systems around New York, LA, Texas and other big markets, giving the combined company 30 million subscribers (not quite 30% of the national market, after selling some systems, Comcast says). Comcast also promises "higher broadband speeds" plus "more valuable packages to national advertisers." As Fernandez notes, consumer advocates have already asked the federal government to block the deal, which they say gives Comcast too much pricing power and control over Internet and video programming.
Tony Wible, analyst at Janney Capital Markets, says the deal is actually a "defensive" move -- an attempt to cope with what both Comcast and Time Warner see as the threat of Internet-based TV networks. In a report to clients this morning, Wible noted:
- "A merger will help keep programming cost inflation in check" by giving an enlarged Comcast powerful leverage to negotiate rates with other network owners.
- The merger will allow Comcast to fire thousands of duplicate bosses and other employees to cut that $1.5 billion in targeted operating costs. (Amy Yong, cable analyst at Macquarie, the Australia-based multinational investor that owns Philadelphia's Delaware mutual funds, estimates "synergies" from the deal could reach $3-4 billion.)
- The merger will retard possible competition from "virtual multichannel video programming distributors," or online-based video services, by combining two big companies that might have set up their own rival virtual systems
- It will create a vast united "data pipes" network that programmers will need to reach millions of homes and businesses.
Joseph N. DiStefano
The price of a shopping basket with 42 identical household, food, beverage and throwaway "consumable" items declined from October to January "at Dollar General, Famly Dollar and Wal-Mart locations in northern New Jersey," writes Charles Grom, New York-based retail analyst at Birmingham, Ala.-based Stern Agee.
At Family Dollar, Grom and his shopping team found the basket of items fell 3.4% in price compared to three months earlier, to $145.59. Dollar General cut prices 2.2%, Wal-Mart by 0.7%. The dollar stores cut food and beverage and household products the most; Walmart was relatively cheaper for paper products and other "consumables."
Both Family Dollar and Dollar General are now, on average, cheaper than Walmart -- a reversal from May 2013, when "Walmart was the clear pricing leader," with savings of nearly a nickel per dollar, Grom reports. By January, Family Dollar shoppers were saving more than a nickel for every $2 spent at Walmart, and Dollar General was slightly cheaper than the big-store chain. In short: "Walmart has conceded the 'price leader' crown to Family Dollar."
Joseph N. DiStefano
(Adds points from Liscio's Chad Vilotti in third paragraph) The New Jersey Economic Development Authority has agreed to give up to $13.5 million over 10 years to Liscio's Italian Bakery, Glassboro, under the Grow NJ tax credit program to keep the company from pulling out of New Jersey and moving to an alternate site in Delaware County, Pa.
From EDA's statement: "Liscio's Italian Bakery, Inc. was approved for Grow NJ support of up to $13.5 million over 10 years to advance the wholesale bakery's major expansion project in Glassboro that will help improve its production capacity and operations to keep pace with demand. Under the project, Liscio's Italian Bakery would retain 176 existing jobs at risk of leaving New Jersey and create 71 new, full-time jobs at the new manufacturing facility, which would have a net benefit to the State estimated to be $25 million over the 20-year period required under the law."
Where was Liscio's going if New Jersey taxpayers hadn't stepped in with $13.5 million? To Boothwyn, according to Liscio's application for EDA money. UPDATE: Liscio co-owner Chad Vilotti confirmed Boothwyn, and Pennsylvania, are cheaper than Glassboro and New Jersey several ways: Workers' compensation; property taxes; state minimum wages; and proximity to Liscio's major markets, in Philadelphia and elsewhere outside Jersey, without having to pay Delaware River Port Authority tolls or extra gas. The Grow NJ program is all about adding jobs, which Liscio plans to do, Vilotti added
Joseph N. DiStefano
Eric Blumenfeld, the Philadelphia developer best known for turning old factories on North Broad St. above Spring Garden into apartments and stores, says he has an agreement to redevelop 20 acres on the Delaware River at the foot of Washington Ave. in partnership with the ground's owner, the Sheet Metal Workers' union Local 19.
"Based on the new zoning, it should turn into an entire city," with 1,000 or more apartments, stores, "waterside dining," and maybe offices on 600,000 sq. ft. between Columbus Ave. and the Delaware, says Blumenfeld. The Delaware River Waterfront Develoment Corp. has a plan to build a trail through the property that would "mimic what exists on the Schuylkill."
"They have been working on that for some time," Gary Jastrzab, executive director of the Philadelphia City Planning Commission, told me, about the Sheet Metal Workers site. "We have not seen any kind of plans. However, the site is zoned CMX-3, which is a standard commercial mixed-use zoning class all along the central Delaware River front. Think of Old City: that kind of density, that kind of mix of uses. It permits, by right, residential (and) a whole range of institutional uses; a lot of office uses; retail uses; commercial uses. It's pretty much a solid, very urban mixed-use land uses in keeping with the city master plan."
Joseph N. DiStefano
Mondelez International sells $35 billion worth of Oreo cookies, Ritz crackers, Cadbury chocolates, Trident gum, and other brands a year. Its Wall Street fans expect the company to boost its annual profit by one-third, to $2.7 billion, when it reports Wednesday. But that's not enough, Mondelez chairman and chief executive Irene Rosenfeld has told her investors, led by the Blackrock and Vanguard funds and New York investor Nelson Peltz, a billionaire crusader for higher dividends and lower costs (he's also been buying into DuPont Co.)
Rosenfeld collected $29 million in cash and stock last year (plus personal use of the corporate jet) as she launched Mondelez from the old Kraft Foods Inc. She has been consolidating the company's aging plants around the United States and building big new ones in other countries, using speeded-up baking equipment that needs just a fraction of the workforce.
The Mondelez express stopped Thursday in Philadelphia: Workers at the company's plant (formerly Kraft, formerly Nabisco) up at Roosevelt Boulevard and Byberry Road were called in by Cindy Waggoner, Mondelez vice president for biscuits, and told the plant will shut down early next year. About 350 workers earning an average of $24 an hour - $960 a week, before taking out Social Security, federal, state, and city taxes - will lose their jobs.
Joseph N. DiStefano
ParenteBeard LLC, the largest accounting firm based in Philadelphia, says Raymound Peroutka, former managing director and chief executive at Baltimore-based accounting firm Invotex Group, has joined ParenteBeard witht hree other partners and 22 additional staff.
Nine-year-old Invotex had a Washington branch office. ParenteBeard has over 1,000 professionals and is an independent member of the Baker Tilly International accounting network.
ParenteBeard lost a string of partners last year after consolidations. When I asked Bob Ciaruffoli, the firm's chairman-CEO and architect of both its expansion and its move to Philadelphia (from Wilkes-Barre), he said this is what happens when you do mergers. He's kept growing.
Joseph N. DiStefano
Sheldon Adelson, the Las Vegas Sands (Nevada, Singapore, Macau) casino operator and Republican (Mitt Romney) and pro-Israel donor, has joined the 15 state attorneys general (from Texas, Florida, Michigan, and 12 mostly Southern and Western states) who have asked Obama's Justice Department to use the wire-fraud laws to block online gambling. Read the AGs' letter here. For more on Adelson, see The HIll here.

They're asking the Obama administration to reverse course and block the three (Democratic-leaning) mature-casino states of Nevada, New Jersey and Delaware from expanding their in-state online-gambling laws, which Adelson and other live-casino operators fear will make gamblers less dependent on visiting their destination gambling halls.