Joseph N. DiStefano
China stocks bounced back today, with the Shanghai benchmark rising 6% in the last trading session after a 32% plunge since June 12. Is the bear market done? Wharton Prof. Jeremy Siegel predicted the falling market could bounce at least once -- "We could see a rally in the middle" of a big decline -- but still expects downward pressure.
Has China's government forced traders to stop selling? "China Soars Most Since 2009 After Government Threatens Short Sellers With Arrest," writes Tyler Durden at ZeroHedge. "The wall of Chinese intervention finally worked. For now... When you threaten to arrest sellers, it does tend to have a short-term effect."
America trading firms showed "scorn" for China's moves: "They are struggling mightily -- in quicksand," Dan David of GeoInvesting in Skippack, Pa. told me. "Templeton Emerging Markets Group calls it an act of 'desperation.'
UBS Wealth Management labels it 'extreme,' and Wells Fargo Funds Management says it just 'postpones the inevitable,' Bloomberg reports here.
Joseph N. DiStefano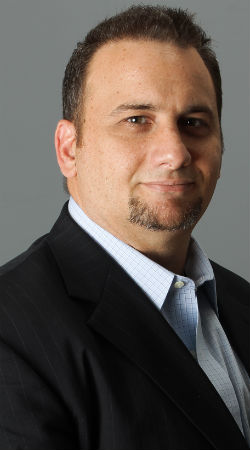 Dan David is cofounder of GeoInvesting, a Skippack firm that investigates and reports on China-based, publicly-traded companies, including those accused of falsifying investor information, for short-sellers and other investors. He agreed to talk today about the China stock market, whose benchmark Shanghai Stock Market Composite Index is off 32% since June 12. Transcript edited for clarity.
(Are you seeing all the companies you ever warned about plunging?) Yes. This is... related to the shenanigans coming from the government of China:
-- 40% of companies on their exchanges have now requested a halt in trading their stocks to stem the ability of average investors to sell.
-- And, in the most shocking move, the China regulators have enacted a rule that any shareholder owning 5% or more of a company cannot sell as of today for 6 months. Both of these issues are in my opinion an appalling manipulation of the global markets.
(Is this a short-term 'correction' or a long-overdue taking-out-of-the-trash?) This is a 'long-overdue taking-out-the-trash'. However there is soo much trash they can't possibly find a dump big enough.
Joseph N. DiStefano
When the $2.5 billion deal was proposed last November, bank-watchers figured it would take more than a year for the Federal Reserve and the Federal Deposit Insurance Corp. to decide whether to let North Carolina's $189 billion BB&T Corp. to buy Pennsylvania's $19 billion Susquehanna Bancshares. Bank Feds have been deal-shy since the 2008 financial-markets blow-up revealed how shaky merger-bloated banks like Wachovia Corp. had become. Locally, Vernon Hill's Republic/Metro tie-up was one of several deals Washington delayed until they got cancelled.
Surprise: On Tuesday, BB&T said the feds have approved the Susquehanna buy, which is now expected to close Aug. 1. "The Fed's approval of this acquisition potentially bodes well for other pending deals," writes Sameer Gokhale, analyst at Janney Capital Markets. "Regulators may be becoming more comfortable" that bank deals in the mere $billions and $10billions "do not increase systemic risk." Maybe they'll even approve M&T's long-delayed Hudson City Bancorp deal to enter New Jersey, he adds.
BB&T has named Scott Gamble, who joined Susquehanna Bank as its Philadelphia-are "market CEO" last year, as its head in this region. BB&T plans to keep Susquehanna branch staff and loan officers, while its Lancaster-area headquarters and back office staff face $160 million in yearly expense cuts. Gamble, of Malvern, also headed National Penn Bank's Philadelphia-area operation. He earlier worked at Santander, Fleet and PNC. He's a graduate of Grove City College, that longtime capitalist bastion in Western Pennsylvania.
Joseph N. DiStefano
UPDATE: United's issue "has been resolved," planes are flying again.
EARLIER: "There is a national groundstop" of United Airlines flights, an FAA staff person confirmed to me, asking that he not be named because he was not authorized to speak to news media. "You need to talk to United" for details. Read FAA's advisory on United flight groundings here."It's a systemwide problem," for United, which is based in Chicago, notes Mary Flannery, spokeswoman for Philadelphia International Airport. American and USAir, Philadelphia's dominant carriers, are unaffected, she added. United postings might not reflect current flight status because of the company's systems issues.
Joseph N. DiStefano
The depositor-shareholders of First Federal Savings and Loan Association of Bucks County plan to meet at the bank's headquarters, 118 Mill Road, Bristol, on July 21 to vote on whether to combine with financially stronger First Savings Bank of Perkasie, into a larger bank, to be called Penn Community Bank, according to a statement mailed to depositor-shareholders of the mutual savings bank.
The deal, announced last fall, will build a company with a combined $1.8 billion in loans and other assets, and 24 branches, uniting the bank's separate markets across Bucks County.
Penn Community, to be organized as a state-chargered mutual savings bank, will have more capital, relative to loans, and be able to sell more banking products, than First Savings could by itself, the bank told investors in their statement justfiying the deal. The merger follows First Savings CEO Fred Schea's decision to retire last year; his departure left the bank's board members feeling it was "an opportune time to evaluate their alternatives," according to the bank's statement.
Joseph N. DiStefano
17 state Attorneys General, led by the Federal Trade Commission, have agreed to drop their opposition to the planned $9 billion merger of the Dollar Tree and Family Dollar store chains after Dollar Tree (and its affiliated Deals stores) agreed to sell 330 Family Dollars to investor Sycamore Partners, which plans to reopen the stores under the new Dollar Express brand, says Pennsylvania attorney general Kathleen Kane. The merging chains will still have over 13,000 outlets.
"The merger of the companies as initially proposed would have created substantially less competition" in parts of Pennsylvania where Dollar Tree and Family Dollar used to compete, Kane's office said in a statement. "We wanted to ensure there would be competition." (Cause otherwise Dollar Tree could be tempted start charging $2 for $1 items, or substitute extra-cheap merchandise, presumably. Given the size of the merged chains, these states don't expect new operators could break into the dollar-store market, without law enforcement help.)
The Federal Trade Commission helped identify which stores should be sold as a condition of the merger, which is going ahead partly to please past Dollar Tree investor Nelson Peltz, the same billionaire "activist investor" who earlier targeted DuPont, Mondelez/Kraft and Heinz. Dollar stores are the main retailers in towns too small for a Wal-Mart. But more than half the 19 Pa. stores subject to the sale are in the Philadelphia area (others are in Harrisburg, Allentown and Pittsburgh). These are the local Family Dollars slated to join Dollar Express:
Store 7796 -- 63 N. Union Ave., Lansdowne 19050
Store 10502 -- 4551 New Falls Rd., Levittown 19056
Store 9127 -- 332 West Trenton Ave., Ste. 11 Morrisville 19067
Store 1932 -- 8445-C Frankford Ave Philadelphia 19136
Store 6422 -- 6587 Roosevelt Blvd. Philadelphia 19149
Store 6427 -- 2495 Aramingo Ave. Philadelphia 19125
Store 8204 -- 2201 Oregon Ave. Philadelphia 19145
Store 9194 -- 138 W. Chelten Ave. Philadelphia 19144
Store 6557 -- 9 S. 69th St. Upper Darby 19082
Store 5766 -- 901 Cedar Ave. Yeadon 19050
Joseph N. DiStefano
Aetna Corp., which is based up in Connecticut but still employs more than 2,500 in and around the Blue Bell office center once home to predecessor U.S. Healthcare, plans to cut $250 million in yearly expenses next year, and a total of $1 billion by 2018, as it absorbs Louisville-based Humana Corp. in this planned $34 billion deal.
The merger plan "reduces operating expenses," confirmed Aetna chief financial officer Shawn Guertin in a meeting with investors. Humana operating costs totalled $7.6 billion last year; Aetna's are more than $10 billion. Humana employs 57,000, vs. 49,000 for Aetna, but Aetna boasts higher sales, profits and market value, so it's calling the shots in this merger, if it gets past regulators.
Aetna (which is legally organized under Pennsylvania's management-friendly corporate law) employs around 7,000 in Pennsylvania, of whom around 1,300 work in Blue Bell and a roughly similar number work fulltime from homes in the area, spokesman Walter Cherniak told me. The company also has large offices around Pittsburgh, and sites in Allentown, Harrisburg, and Parsippany, N.J. "It is certainly too early to do any speculating about what (the merger) might mean" to those workers, Cherniak averred. He noted Coventry's former Medicare, Medicaid and related businesses are based at its old HQ in Rockville, Md. "We assume that business will be based in Louisville" post-consolidation, he added.
Joseph N. DiStefano
Bemis Healthcare Packaging is taking steps to close its Perfecseal plant at 9800 Bustleton Ave. in Northeast Philadelphia, according to some of the 200 workers there. Bemis is shutting down functions and shipping Philadelphia equipment to Bemis plants in Wisconsin, where Gov. Scott Walker, who is running for U.S. President, has given the company $2 million in grants and subsidized loans, toward a $25 million factory update to add 160 Wisconsin jobs. I'm waiting to hear more from Bemis. Gov. Walker's office did not immediately respond to emailed questions.
"This company has been in Philadelphia for over 60 years," and Bemis, based in Neenah, Wisc., has owned the Bustleton works since buying Perfecseal from the Frank O'Neil family in 1986, said Robert Doughtery, who has worked at the plant for 26 years. Dougherty says the company has agreed to pay him eight weeks of severance "if I stay til the end."
"It's a shame," says David Gaudioso, lawyer for Teamsters Local 169, one of two unions at the factory, which makes film coverings to package sterile medical equipment. He said the union has been told Dec. 31 is a target closing date, but some departments could keep running into next year. The union's contract is valid until May 2017, so if the plant reopens the company has to call current workers back under current terms.