Where's Walgreens?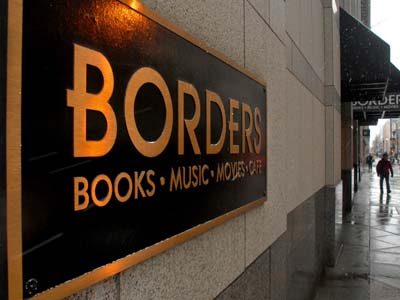 Not (yet) at Broad and Chestnut in the old Border's
Where's Walgreens?

Whatever happened to the sushi-serving high-end Walgreens chain drugstore that was supposed to take over the closed Border's on the northeast corner of Broad and Chestnut?

The permits from last June and September are still pasted to the door -- but old bookshelves still crowd the floor, and work hasn't started, seven months after Walgreens confirmed they're in and secured key permits.
Built or not, "they start paying rent May 1," says Larry Steinberg of Fameco Realty, who swung the deal. "They move slowly."