Archive: September, 2011
Joseph N. DiStefano
Paul Levy's Center City District has hired the Philadelphia office of Rhode Island-based Gilbane construction firm, from a list of seven bidders, to oversee the District's proposal for a taxpayer-funded $50 million reconstruction of Dilworth Plaza. as "owner's representative" and to assist with bids from would-be contractors on the project.
Levy objected to an earlier version of this item, which pointed out that the project is not subject to public bidding procedures used on city-funded projects. He noted I wrongly called the District a nonprofit (it's a municipal authority) and said it was hired to run the project (it actually signed a lease agreement).
He also says I "created the impression that something irregular is going on here." Instead, he writes:
Joseph N. DiStefano
PNC Financial Services Group and Comcast Corp. will help pay for the Barnes Foundation's new musuem on Ben Franklin Parkway, according to people familiar with the financing, who don't want to be identified because it hasn't been officially announced yet.
The Pittsburgh-based bank, Pennsylvania's largest and one of the ten biggest in the U.S. thanks to recent acquisitions, and the Philadelphia-based cable TV and Internet company, which also owns NBC Universal, will join Pennsylvania taxpayers and the Lenfest, Pew and Annenberg foundations in paying for the $200 million project.
Joseph N. DiStefano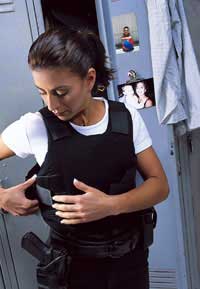 Yesterday's $920 million verdict against Kolon Industries in a civil suit over the company's use of DuPont Kevlar technology "is a result of a multiyear campaign by DuPont aimed at forcing Kolon out of the aramid fiber market" where the companies were competitors, says South Korea-based Kolon (formerly Korea Nylon Inc.)
Kolon, a $3.2 billion (yearly sales) chemical and fiber maker, has a long history of making products licensed by DuPont. An ex-DuPont employee was sent to prison last year after his conviction for stealing company secrets in connection to the case.
"Kolon respects the decision rendered by the Eastern District of Virginia jury," but "it disagrees with the verdict and is confident that a fair and favorable decision will be reached on appeal," the company said in its statement.
Joseph N. DiStefano
US Judge Robert E. Payne, Richmond, Va., has ordered South Korea-based Kolon Industries Inc. to pay $919.9 million after a jury verdict found the company liable for "concerted and persistent actions to wrongfully obtain DuPont's trade secrets and confidential information about DuPont's Kevlar" bulletproof fiber, DuPont said in a statement today. UPDATE: Kolon says it will appeal.
DuPont sued Kolon in 2009, charging that Kolon had hired an ex-DuPont employee, Michael Mitchell, who "transferred various DuPont trade secrets" to Kolon. Mitchell pleaded guilty to stealing trade secrets and obstruction of justice and was sentenced to a federal prison term of 18 months last year.
Kolon executives committed other acts of corporate espionage, according to DuPont's complaint, and later destroyed documents that could have been used as evidence, Payne ruled.
Joseph N. DiStefano
"You probably have 400 messages in your email inbox right now," and more in your mobile phone, says Tom Nix, newly-promoted chief executive at Scala, the "digital signage and advertising management" software maker that employs 40 at its Exton headquarters, and 150 worldwide, from a client meeting in the Netherlands.
How can companies cut what Nix calls "email overload" to reach workers, salespeople, customers? Many are going back to signs - electronic screens whose energy needs prices have been cut sharply by Hewlett Packard and other makers in the past couple of years.
Scala clients like Lamar Billboards, the national electronic highway-sign company, and Sprint, with its network of retail phone stores, have hired Scala to program and manage their message systems and integrate them with electronic signs, hand-held tablets, smart phones, company enterprise software like Oracle's, and tracking software like Salesforce.com to quickly pass information, bypassing cluttered personal devices.
Joseph N. DiStefano
PlaySay boss Ryan Meinzer grew up in Hershey, where his parents, Gregory and Mary Jo, run the Hershey Trolley Works tour and street-theater business, loving entrepreneurship (he says he sold $20,000 worth of Ginsu knives one summer), and the idea of Asia (via a Taiwanese friend.)
Meinzer went to Temple ('07) "because they were the only school I found that had a Japan campus," and stayed there in an entry-level job at a mystery-shopping firm in Tokyo.
"I had to learn Japanese fast," he told me. He wasn't a computer scientist, but he'd been webmaster for student groups at Temple. He designed his own simple "digital flash card" system, in which he could point to objects and make translated names for them appear, and eventually synthesize their sounds. "I don't learn through pictures or memory. I'm musically inclined, toward oral and auditory learning," he told me.
Joseph N. DiStefano
A bare majority of Harrisburg City Council has again defied Mayor Linda Thompson and state Gov. Tom Corbett's administratoin, rejecting a plan to sell and lease city assets, break labor contracts and cut jobs to avoid default on the city's swollen debt.
Instead Council voted for a plan that would stave off a possible default to at least the end of this year, by speeding up parking garage rental payments from the city parking authority. More in Bond Buyer here.
Joseph N. DiStefano
NEW: Grubwithus names Farmer's Cabinet, Midatlantic and Vintage Wine Bar & Bistro among Philly-area "4+ star Yelp.com" restaurants where it'll introduce "social meals" via online reservation this month, founder Sen Sugano tells me.

EARLIER:

"Social meal" start-up GrubWithUs, of Silicon Valley, is adding a group of Phialdelphia restaurants to the seven big cities where it's already on the ground, Josh Kopelman, partner at West Conshohocken-based First Round, tells me. First Round joions a group of blue-chip California investors in backing the firm (list below).

Grubwithus invites diners to sign up for a table at around $30 a head (price is lower for first movers and goes up at $1 a head as a table/date fills), prepaid online.