Archive: September, 2008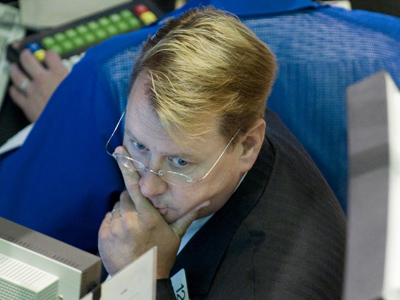 The new Forbes 400 list is out, and the Philadelphia area, with two percent of the nation's population, has less than half the number of billionaires it should, at that size. (You need at least $1.3 billion to make the cut this year.)
Unless you count ex-Main Line kid Ronald Perelman (Revlon) at #26, there's no one on the list within 50 miles of Center City until #163, when you hit a member of the Dorrance (Campbell's Soup) family, on that pleasant horse farm just south of Coatesville.
The only other local 400s are Philadelphia's Richard Hayne (Urban Outfitters), at #262; and Main Liner James Kim's family (formerly of Amkor Technologies) at #301.
No more du Ponts. And nobody from Philadelphia's various real estate, communications, and diversified investment empires.
Founders of big technology firms and other builders and heirs to big corporate fortunes lead the list. What's missing are owners of more complicated assets. And that makes us suspicious that Forbes is having to rely too much on SEC Form 14-a corporate proxy statements, and not enough on the way rich people live now, with hard-to-trace offshore holding companies and private-equity accounts and spouse-proof, name-protected, generation-skipping Delaware trusts.
While there are spectacular examples to the contrary, old Philadelphians sometimes dislike public display. As a retainer to one Philadelphia-based multi-generational energy-and-real-estate empire told PhillyDeals awhile back, "(The boss) likes me. In part, that's because, since I've been in this office, Forbes has only been able to identify half his assets. That's part of my job -- to keep him off the Forbes 400."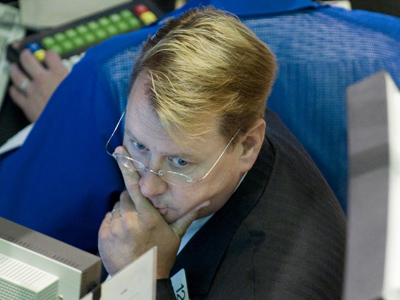 Congress, stepping once again where Federal Reserve chief Ben Bernanke wouldn't go, has extended an emergency government guarantee program that keeps private student lenders like Sallie Mae in business for another year.
It's a bipartisan move uniting Democrats who want the government to make all student loans, since it's cheaper, with Republicans, who typically want to protect private-sector school lenders, writes Friedman Billings & Ramsey analyst Matt Snowling in a brief report, here.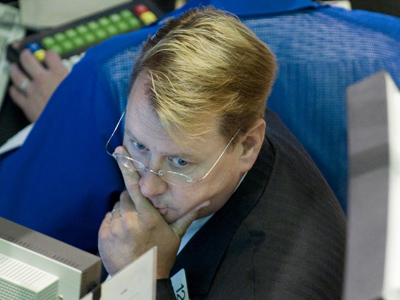 "A potential deal would probably involve Wachovia buying Morgan Stanley," veteran banking analyst Guy Moszkowski of Merrill Lynch wrote in a note to clients. "This could help Wachovia but would give Morgan Stanley considerable credit risk."
Reuters story here.
Earlier
Inquirer story here
.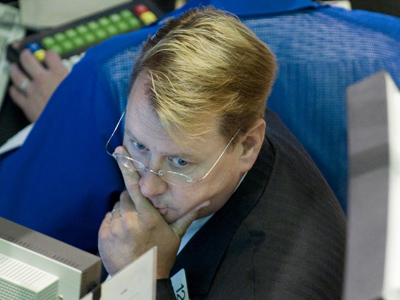 Boscov's, the Reading-based, $1 billion/yearly sales department store chain that's in bankruptcy proceedings in Wilmington, Delaware, says it needs to get sold before the Christmas holiday rush. Versa Capital Management, of Philadelphia, is a bidder and will help run the sale. Either Versa will own Boscov's, or it'll get paid $4 million to go away if it gets outbid.
ALSO: The chain will be sold at auction Oct. 13, with a court hearing to confirm the bidder Oct. 13. Versa, which says it's invested $900 million buying troubled companies, is an affiliate of Ira Lubert's Independence Capital Partners, which last month bought Bob's Stores from TJX Cos. (the TJ Maxx/Marshall's people).
Versa founder Greg Segall won't talk about Boscov, but in a recent article on retailers, bankruptcy and tough times (read it here, see page 5) he tells us:
When managed properly, retailers can actually benefit from Chapter 11 filings because they can continue to collect their revenue while they work out their liabilities.
One difficulty for retailers seeking bankruptcy protection, though, is that changes in the Bankruptcy Code have made dealing with their real estate interests much more challenging...
For example, in most circumstances debtors in bankruptcy now have a 210-day limit before they must obtain landlord consent for further extensions of the time to assume or reject a real property lease. This can leave precious little time to adequately determine a retailer's proper store footprint...
The bankruptcy code amendments enacted in 2005 have dramatically increased the risk that retail businesses do not survive through bankruptcy.
Translation: It's harder these days for real estate investors to buy bankrupt store chains and sell the stores for their property value over time, thanks to the federal bankruptcy law passed by bank lobbyists, Republicans, and Sen. Joe Biden, D-Del., in 2005. That means there's fewer buyers out there, which is bad, if true.
Philadelphia Newspapers, which owns the Inquirer, is a member of the Boscov's creditors' committee.
Bloomberg story via Inquirer here.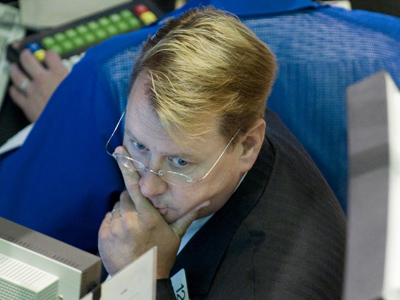 The four biggest U.S. commercial banks, whose CEOs have the ear of Fed Chairman Ben Bernanke: Citigroup and JPMorgan Chase & Co. -- both based on Manhattan's Park Ave. and run by Democrats -- and Bank of America Corp. and Wachovia Corp., based on the corner of Trade and Tryon Sts. in little Charlotte, N.C., and run, like provincial banks across the country, by Republicans.
New York trembles in financial panics, as thousands risk losing their jobs, leases don't get signed, expense accounts lapse. But Wall Street has always come back, bigger than before.
Elsewhere, bank mergers tend to destroy headquarters jobs, permanently. Wachovia employs around 6,000 in the Philadelphia area today, half what predecessor CoreStates Financial Corp. employed before Wachovia (First Union) bought it 10 years ago. PNC and Mellon (now Citizens) also cut Philadelphia payrolls when they bought their way into town.
The only upside of that is, if those banks are sold again, for Philadelphia, the trauma will mostly be limited to a change of corporate masters and building logos. But Charlotte now has a lot more at stake, including 30,000 headquarters jobs, says Bloomberg News, in this story.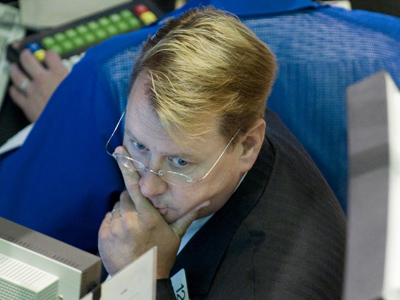 Steel trader Barry D. Bernsten says his company, BG Automotive Group Ltd., has started assembling the first of its street-ready electric cars, in a small facility at an undisclosed address in Philadelphia.
He says he's looking at three larger sites -- at the old Jones Apparel complex in Bucks County, near Woodhaven Rd. and Roosevelt Blvd. in Northeast Philadelphia, and in the state-tax-free zone near Philadelphia International Airport -- to begin larger-scale production. Joe Alymer from PIDC and Ken Ortiz of the state's economic development office confirmed Bernsten has made inquiries about sites and low-cost state loans. BG is "hiring 100 workers in 2008 and 200+ in 2009," he said.
The first working BG cars will be ready in October, Bernsten says. But he's concerned these made-in-Pennsylvania cars will have to be exported to other states -- because the Pennsylvania Senate, with just a few days left until it breaks for its election recess, has bottled up Act 152, which would make low-power cars street-legal in the Commonwealth.
Police in New Jersey and other states where electrics are legal have expressed fears they're not strong enough to withstand collisions. Bernsten says that danger applies to the "golf-cart-like" vehicles made by other manufacturers. "But we're using steel bodies," made by Asian automakers, with batteries and instruments from U.S. suppliers, Bernsten said.
Bernsten says he and Sen. Stewart Greenleaf, R-Bucks, have been trying to get the support of appropriations chairman Gib Armstrong, R-Lancaster, without success. Armstrong's office didn't return a call.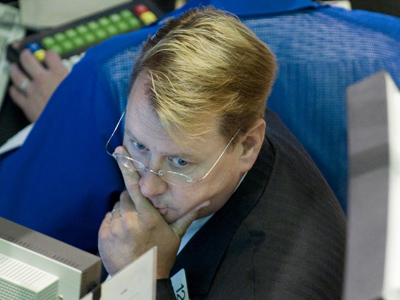 Drugmaker Neose Technologies, Horsham, said it's sold its patents to Novo Nordisk A/S (for fighting hemophilia) and and Bio GeneriX AG (for other treatments) for $43 million in cash. Shareholders will get $15 to $24 million, or 27 to 45 cents a share, the company estimated. The stock peaked at $52 in 2000, back when investors hoped the company wold be able to take its treatments all the way to market by itself.
Neose's 30 remaining employees haven't been retained, so far, by either buyer, said chief financial officer A. Brian Davis.
The sales follow a review of "strategic alternatives" including attempts to raise new funding as well as "mergers and acquisitions," CEO George J. Vergis, Ph.D., said in this statement. "We believe that the sale of these assets to our existing collaborative partners maximizes stockholder value and increases the probability that patients will benefit" from Neose drugs including GlycoPEG-GCSF, which treates some of the side effects of cancer chemotherapy, and GlycoPEGylated hemophilia fighters.
Morgan Lewis lawyers Steven Cohen, Jeffrey Mann, and David Glazer represented Neose.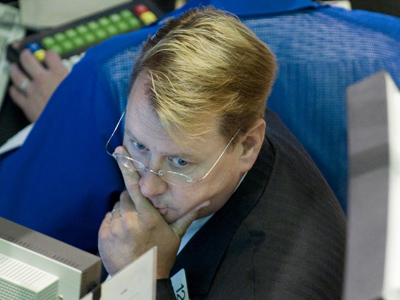 Used to be, when panicky depositors rushed into bank lobbies demanding their deposits, the banks closed. Sometimes (as in 1933 with FDRoosevelt), the government did the closing.
In the Panic of '08, securities regulators are trying to rescue the banks -- by shutting down investors who bet against them.
Today, the SEC ordered hedge funds to disclose short-selling of financial stocks. Release here. The UK has gone even further, banning short-selling of bank stocks to the end of this year. Release here.
U.S. bank stocks are rising, at least for today. Wachovia Corp., at 3:30, was up more than $5, or 60 percent, amid merger rumors.