Joseph N. DiStefano
Philadelphia and key city agencies hopes to borrow more than $1 billion by selling or refinancing bonds over the next nine months. For all the city's growth around Center City, the colleges and the old Navy Yard, officials face some big challenges: the lowest credit ratings of the biggest U.S. cities; the financial near-collapse at the School District; the scheduled end of the sales-tax surcharge; arbitrator and court decisions that have mostly upheld city labor union positions and reversed Nutter administration cost-cutting schemes; a stalled real estate tax reform; stagnant net office growth; a lot of poverty in worn city neighborhoods; and more.
One of the city's proposed solutions: Invite big Wall Street and hometown bond sellers and buyers -- and non-buyers who might be convinced to change their minds -- to closed-door meetings with Mayor Nutter, his financial aides, and executives from Comcast, Citizens Bank, the major city universities and other nonprofits, in hopes this will soften attitudes and make institutions more likely to buy Philly's debt, despite its relatively low investment-grade ratings, at cheap attractive rates.
More about last week's meeting in my Saturday story in the Philadelphia Inquirer here.Though the meetings were private, finance director Rob Dubow and city treasurer Nancy Winkler have since posted the city's written presentations to investors -- compiling basic information and some cool data -- here. Previous coverage of the city's stealth financial charm offensive here and here.
Joseph N. DiStefano
These are the largest private employers in the City of Philadelphia, by number of employees, compiled by the Revenue Department from 2012 wage tax data.
1. University of Pennsylvania (and Health System) 33,366
2. Temple University (and Health System) 11,058
3. Drexel University 9,356
4. Children's Hospital of Philadelphia 9,355
5. Thomas Jefferson University (and hospitals) 8,147
6. Albert Einstein Medical 5,907
7. Independence Blue Cross 3,894
8. PNC Bank 3,847
9. Comcast Corp. 3,250
10. Wells Fargo Bank 2,291
11. Aramark Corp. 1,805
12. Ace Ltd. 1,388
13. GlaxoSmithKline LLC 1,300
It's part of a series of reports posted this morning by the city Finance Department after they gave the data to bond underwriters in a closed-door meeting yesterday. Read all the bond documents, which compile a lot of useful and interesting city data and some hopeful claims, at http://www.phila.gov/investor/conference.html
Joseph N. DiStefano
Shares of SAP AG, the German business-software giant whose U.S. headquarters is in Newtown Square, slipped as much as 5%, to below $75 a share, in early trading today after the company reported sales of just $3.6 billion (vs. expected $3.8 billion) due to lower-than-expected licensed-software and support sales.
The "lackluster" results and "subpar performance was a clear disappointment," but stronger cloud-computing and HANA database sales should still be "good enough to keep the stock at current levels" once the initial reaction dissipates, analyst Yun Kim told clients at Janney Capital Markets.
SAP blamed slow sales in Asia for the shortfall, after blaming weak American sales last quarter.But co-CEO Bill McDermott told investors Asia sales are likely to recover this year after new government leaders take over in China and India. He later noted that government spending uncertainty continues in the U.S., but added that "there is a lot of pent-up demand," and confirmed the company expects to maintain its operating profit margin of at least 35%.
Joseph N. DiStefano
"The share of 25-year-olds with student debt has increased to 43 percent last year from 25 percent in 2003," while the number of college grads under 30 who are buying homes has plunged -- and, yes, it turns out that people who are still paying off student loans are less likely to buy homes than their peers, reports the Federal Reserve Bank of New York (via Newsday story here.) NY Fed report here.
Home-sellers' loss is colleges' gain. Are lenders grabbing their share, too? Student lender Sallie Mae, Wilmington, earned less than expected during the three months of 2013, as interest income from the company's portfolio of old federally-guaranteed student loans declined, analyst Sameer Gokhale of Janney Capital Markets told clients in a report today.
But Sallie Mae's new private (non-government-backed) student loans rose to $1.4 billion during the three months ended March 31, up 22% from last year and above the expected $1.3 billion, while loan losses stayed low, Gokhale added. Still, the company continues shrinking, as it has since Obama and the Democrats in Congress took back government-guaranteed student loan originations from Sallie Mae and other private companies in 2010. The company is cutting staff through "targeted and natural attrition," according to Gokhale.
Joseph N. DiStefano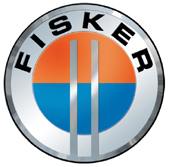 Fisker Automotive Inc., the electric carmaker whose shutdown has stalled plans to revive the former General Motors plant in Wilmington, failed to secure legal control of its own innovative technology before burning through at least $300 million in private investment funds and $200 million in U.S. loans and Delaware state grants.
Katie Fehrenbacher outlines Fisker's steps and missteps for GigaOM here. Besides taxpayers, Fisker losers include Silicon Valley's seminal venture capital firm Kleiner Perkins -- and a lot of local investors around the country, including many who bought stock from two off-brand brokers: Advanced Equities Inc. and First Allied Securitites.
Advanced Equities, which also sold stakes in Bloom Energy, whose state-subsidized (and ratepayer-funded) natural-gas "fuel cell" plant is rising at a former Chrysler plant in Newark, Del., shut down last winter, Fehrenbacher adds.
Joseph N. DiStefano
Bank-watcher R. Scott Siefers, analyst for Sandler O'Neill + Partners, New York, has cut his 2013 profit target for PNC Financial Services Group, Pennsylvania's largest bank, to $6.57 a share from his previous $6.78 after new chief executive William Demchak "backed off" earlier projections and warned home lending won't grow as quickly as expected -- both because of "lower (loan) volume levels," and also "the difficulty in finding talented employees" to handle mortgage loans.
Siefers is still recommending the stock after a "solid" quarter in which PNC posted "cleaner" sales and profit numbers than was its custom under previous CEO Jim Rohr. The analyst blames accounting fallout from earlier mergers, but also credits Demchak's acknowlegement that "investors' frustration with the complexity in PNC's recent numbers" has been a factor in the bank's low share price multiple, less than 10x earnings, which is below other big banks for a company with PNC's profitability, rising sales and continuing expense cuts.
PNC loans should rise about 5% this year, led by business (commercial & industrial) lending, according to Siefers. The bank will continue to cut jobs and expenses. Starting next year he expects PNC to plow more profits into higher dividends and share buybacks to prop up PNC's share price.
Joseph N. DiStefano
Philadelphia's closed-door two-day meeting with 100 bond underwriters and other would-be lenders keeps generating unwelcome publicity for the nation's brokest big (million+ resident) city.
"Retail investors own about 50 percent of municipal bonds directly and another 20 percent through mutual funds. If the media is not allowed to attend the [Philadelphia debt] conference, then retail is at a distinct disadvantage," scolds Cate Long for Reuters here
That follows Bloomberg's Romy Varghese report: "Philadelphia Mayor Michael Nutter, whose municipality has the lowest credit rating of the five most-populous U.S. cities, will address investors at a conference financed by underwriters and closed to the public and the press.
Joseph N. DiStefano
Montgomery County Commissioners Bruce Castor (R) and Josh Shapiro (D) both harbor ambitions to be governor of Pennsylvania. And both supported the plan to dump Wall Street (Goldman Sachs, JPMorgan) and hometown (Emerald, Valley Forge, Swarthmore, Ira Lubert) investment managers and turn pension cash over to lower-fee Vanguard Group and SEI.
They say the giant SERS and PSERS systems, those laboratories for every aggressive, high-fee buyout, venture, hedge, commodity, swap and overlay trading product to sweep down the road over the past 20 years, ought to fire hundreds of private managers and just buy index funds.
Will money managers (and their Shore real estate agents and luxury-car dealers) take this lying down? Or will Pa. politicians who are more comfortable with the current arrangements (Gov. Tom Corbett (R), Treasurer Rob McCord (D)) rescue the industry and keep the fees rolling? More in my column in today's Philadelphia Inquirer here.
Joseph N. DiStefano
Tax preparers for affluent Americans -- people with investments, college accounts, small businesses -- are getting squeezed by the proliferation of federal tax rules, calculations and exemptions, which delays effective tax prep time a little later each year, says Matt Becker, regional managing at accounting firm BDO USA, which has a large and growing presence in Philadelphia.
"The easiest way to summarize what preparers face is to say that information becomes available later and later and the filing deadline remains the same," Becker told me this morning from his office in Michigan as last-minute filings jammed offices across the U.S. (See my Philadelphia Inquirer story here. You may have to register for the site.)
"This is a long term trend. As the reporting requirements for people and businesses who provide information to individuals for their returns, it takes longer to produce," Becker added. "A lot of the information still comes in an archaic paper format to be turned back into electronic information.
Joseph N. DiStefano
QlikTech, the Radnor business-intelligence (BI) software company whose industry-leading prospects are rated so high that the stock trades at 101 times last year's earnings and 64 times this year's projected earnings, will have an increasingly tough time impressing investors, in the face of growing competition, as it tries to expand its product list, tech analyst Yun Kim warns, in a report for clients of Janney Capital Markets, Philadelphia.
Kim expects continued double-digit sales and profit growth (with a 90% operating-profit margin.) But QlikTech's "aggressive marketing" has brought it into "direct competition against large-tech bellwethers who have more sales and financial resources," especially Germany- and Newtown Square-based SAP AG's rival Business Objects service, IBM's Cognos, and Oracle and Microstrategy services, as well as specialized, soon-to-IPO Tableau Software, which offers a cheaper if more limited BI product. (Kim rates SAP "buy.").
QlikTech is relying more on larger deals ($250,000 and up). That sounds like progress. But Kim says those deals also "carry higher execution risk" and result in the kind of bumpy earnings (as happened last year) that can spook investors.