Archive: March, 2010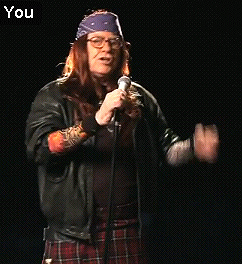 How did billionaire investor Warren Buffett get to be so rich? He does his own commercials, at least for Geico, the car insurer owned by his Berkshire Hathaway Corp.
Buffett plays the scary superannuated rocker first glimpsed at 0:28 and, more recognizably, around 1:45, in this karaoke (or are they really singing?) office worker/lizard mascot video, posted by Geico to YouTube here.
President Obama signed a bill yesterday designed to prod small businesses to hire more workers. Will it work?
I ran the three main points of Obama's program, as he described it in Washington, past Nicholas Crocetti, a director in the 200-person Plymouth Meeting office of the national business-services firm CBIZ Inc., which does the taxes for hundreds of family-owned suburban companies.

Obama: "First, we'll forgive payroll taxes for businesses that hire someone who's been out of work for at least two months."
Crocetti: "The bill doesn't eliminate all of the payroll taxes. But it eliminates the employer's share of the Social Security tax, which is 6.2 percent."
That means a boss who was going to hire 15 people anyway, can pay a 16th at no extra charge, for a year. "That's a very positive step," Crocetti added.

Obama: "Second, this job bill encourages smaller businesses to grow and hire by permitting them to write off investments [of] up to $250,000, in, say, factory equipment, and write it off right away."
Crocetti: That's an old Bush-era tax cut. "It was supposed to expire in 2010. All they did was extend it. It's helpful."

Obama: "Third, we'll reform municipal bonds to encourage job creation by expanding investment in schools and clean energy projects."
(As I noted here yesterday, Congress is also leaning on bond-rating agencies to go easy on towns and states, so they can borrow more money, cheap.)
Crocetti: "It's nice to give these away, but Congress and the administration are not paying attention to the financing. Who's going to fund all this?" (From my PhillyDeals column in today's print Inquirer)
Though it hasn't been publicly announced yet, Eileen McDonnell is the new president of 173-year-old Penn Mutual Life Insurance Co., the company told workers gathered for its twice-yearly retreat at Normandy Farm yesterday.

That makes McDonnell the expected successor to Robert E. Chappell as chairman and chief executive officer of the customer-owned firm. Penn Mutual employs nearly 3,000 at its Horsham headquarters and field offices and its Janney Montgomery Scott L.L.C. brokerage and Pennsylvania Trust Co. subsidiaries. It also has 2,000 outside salespeople.

McDonnell joined Penn Mutual in 2008, three years after she ended a stint as turnaround boss of MetLife's New England Financial subsidiary to adopt a daughter.
She told me she wasn't sure at that time that she would return to the "corporate life." But when Chappell figured out McDonnell had recommended several candidates for the job to Howard Fischer Associates Inc., of Center City, which ran the presidential job search, "we decided to ask about the source sending us these people," and ended up hiring her, Chappell told me.
McDonnell is one of the few women bosses at U.S. insurance companies. (The candidates she sent Chappell were men.) Her whole extended family ended up moving to Montgomery County from New York.

Penn Mutual says its life insurance sales rose 25 percent last year as stock-wary investors bought more policies. (From my PhillyDeals column in today's print Inquirer here.)

It used to take 90 days to knock over a derelict rowhouse in Philadelphia, and three contracts - one for demolition, one for slapping stucco on the neighboring homes' walls, and one for fixing the adjoining roofs - says Frances Burns, the city's Licenses & Inspections chief. Average cost each year from 2006-09: $24,000 per house, according to L&I data.
Under newly revised L&I bidding procedures, it now takes thirty days and a single contract - and costs an average $13,000 - to knock down a rowhome, Burns told me over the growl of a front-end loader tearing into the rear of the first of four decaying three-story homes that city contractor William Pecarsky is knocking over in the 1700 block of North 21st St., in the North Philly neighborhood west of Temple University. The city typically pays the cost, and gets paid back when or if the properties are sold.

If the city budgets its usual $8 million to $10 million for demolitions when this year's budget gets through, crews will knock over 600 abandoned city homes this year -- up from 400 fewer in each of the past four years, according to L&I data.
Why so much cheaper? Partly it's the weak economy, which has made contractors willing to work for less. And partly it's reforms in the city's demolition process, according to Burns.
Boenning & Scattergood Inc., West Conshohocken, has dropped coverage of 42 stocks after four analysts left in recent weeks, reversing the firm's 2008 expansion. "We downsized to focus on other areas that we can generate the best returns, and to improve the overall return as institutional sales pick up from last year," Boenning research director William Sutherland told me. He heads the team of six remaining senior analysts covering banks, tech and other sectors.
Retail analyst Holly Guthrie, who covered Urban Outfitters, Jo-Ann Stores, Hot Topic, American Eagle and A.C. Moore, among others, left Boenning last week. So did tech analyst Steve Salberta, who wrote about 3com, Rackspace Hosting, and Extreme Networks among others.
They followed two other recent departures: pharma analyst Derek Jellinek, who covered Clarient, Incyte, Onyx Pharmecuticals, among others; and utilities analyst Ryan Connors, who covered Aqua America, American Water Works, and more than a dozen others. Connors rejoined Janney Montgomery Scott, where he worked in 2004-05. "I'm excited to be back," he told me. "This firm has arguably the best franchise in the water space." Boenning plans to replace him.
Unlike AIG, GM or Lehman Brothers, states and towns haven't been going bankrupt. Yet taxpayer-funded local governments still have to pay more than business corporations to borrow money from investors through the bond market.
"A double-A municipal bond, using a Build America bond as an example, will have a similar yield to a BBB corporate bond," notes Gus Sauter, chief investment officer at Vanguard Group, which buys more muni bonds than anyone.
"That is because there is less liquidity in the municipal bond, which is driven by less rigorous financial disclosure, smaller deal sizes and less coverage by institutional analysts."
Metro Bancorp of Harrisburg isn't likely to push its way into Philadelphia now that its planned merger with Republic First Bancorp has been cancelled, because that would pit two banks partly owned by former Commerce Bancorp chief Vernon Hill and staffed by his ex-lieutenants into competition against one another, writes Joseph Fenech, managing director at banking investment bank Sandler O'Neill + Partners LP, New York, in a report to clients.

While "the reasons for the delay in merger approval were never quite clear," the merger had obvious "issues":
There were "lingering concerns on the part of the regulators regarding Mr. Hill's involvement with the combined company"; there was Metro's "charter switch shortly before the merger was announced", from federal to state regulation, that "left behind" Metro's promises to the Office of the Comptroller of the Currency to limit hiring of vendors associated with company officials, after OCC had hounded Hill out of Commerce on that same issue; there was "regulators' seeming reluctance to approve traditional [bank deals] in the current operating environment"; and "possible regulatory concerns regarding Metro's acquiring a company half its size."
Plus the merged company's "very ambitious expansion plans, and lingering credit concerns at both companies" made profits elusive. These concerns "were undoubtedly a drag on the stock," even though "investors were attracted to what was perceived to be Mr. Hill's vision for the combined company" as "the next Commerce Bank."

So where does the failed merger leave Metro? With its old plan to grow in York, Lancaster and Cumberland Counties, which "would not place the company in what we think would be the awkward position of competing head-to-head with Republic First in its markets in Metro Philadelphia." Hill owns nearly 10% of First Repbublic and around 4% of Metro. Ex-Commerce executive Pete Musumeci is senior executive at Metro; other Commerce veterans are now at Republic; "we are not expecting a mass exodus from Metro due to the termination." (Fenech expects Republic, whose loan losses are higher and whose stock sank when the merger blew up, to expand into New Jersey.)

Fenech is still a bit concerned whether regulators have it in for Metro, which has not yet received the results from its regulatory exam last fall. He's also concerned bank loan losses will keep growing, and Metro will need more reserves, especially since it "has always struggled to control expense levels." He expects Metro will lose money this year and next year; despite which, and based on the shares' modest price, Fenech has upgraded to stock to "Buy," with a one-year price target of $16, up from its recent $13.
Here's the pitch: "I am running what is commonly called a Hedge Fund under the SEC regulations. I manage about $300 Million dollars with 28 clients... I have about 17,000,000 of my own funds in the Hedge fund have been investing for my own account since 1974...
"I keep my strategy simple and invest in about 20 companies mostly in high tech area and big names like IBM-DELL-CISCO-APPLE. I may be long and short the companies several times a year... Last year my clients returns ranged from a 17% to 38% gain... I charge a 10% fee on profit after deducting any losses..."
Would you invest? US prosecutors in Philadelphia say S. Michael Alexander of Villanova "defrauded more than 15 friends and members of his family of more than $12 million" with these and similar claims.

Alexander pleaded guilty in federal court in Philadelphia yesterday to fraud and money laundering, and agreed to pay restitution of $7.5 million. He's been ordered to give up his mansion at 1200-08 Spring Mill Road (listed here at $4.4 million) and $400,000 in bank accounts the government has seized. He faces a maximum of 60 years in prison.

Alexander told would-be clients he ran a hedge fund, Hartford Investment Inc., and that "their money would be placed in an individual account and he would make trades on their behalf in exchnage for a 10% commission.... Instead, once victims sent money by check or wire to HII's Wachovia bank account, Alexander either transferred the money into his own Ameritrade acount or his personal Citizens Bank account.... From 2004 through 2009, this fraudulent scheme was (Alexander's) sole source of income."