Archive: November, 2008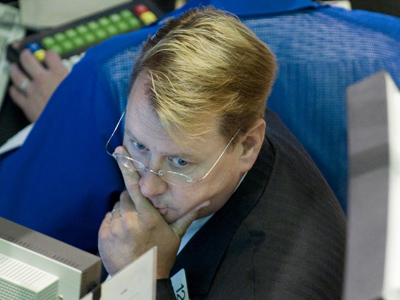 Citigroup CEO Vikram Pandit tells staff he wants to cut 20% of 350,000 worldwide workforce as business slows. Citi announcement here. Also in the announcement: It's tough being global right now: Citi says its U.S. home loan and subprime exposure is low, but Citi consumer loan losses have risen sharply in Mexico, India, Brazil.
SEPARATELY, Citigroup, JPMorgan Chase & Co., Bank of America and the impending Wells Fargo-Wachovia combination all benefit from a new Federal Reserve program, and a temporary easing of U.S. accounting rules, that allow them to finance more commercial paper without setting aside a lot of capital, writes Bloomberg's Brad Keoun in this story.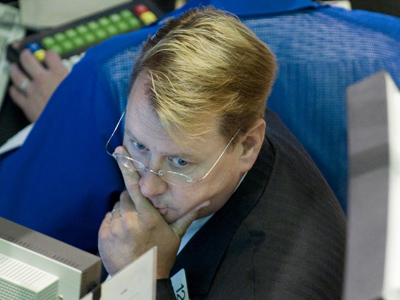 The federal Office of the Comptroller of the Currency has ended its investigation of former Commerce Bank CEO Vernon Hill by ordering him to comply with conflict-of-interest rules when he does future real estate deal with banks where he's an officer. Hill says he's vindicated, since bankers have to do that anyway: "After two years of running us out of business, they have nothing."
The feds also ordered Hill to pay TD Bank $4 million, but Hill says that payment will be worked into the settlement of a lawsuit he lodged against TD when it bought Commerce last year, so "there's no money out of my pocket."
From the OCC: "The Order places restrictions on Mr. Hill's future real estate transactions with any associated insured depository institution, holding company or any of their subsidiaries or affiliates.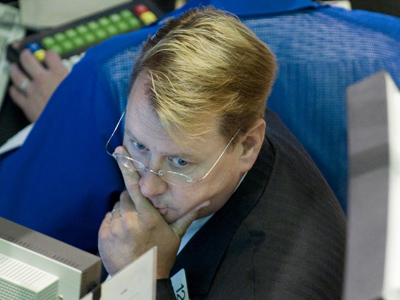 "Mr. Paulson is right" to buy bank stock instead of bad debt, says Richard X. Bove, bank analyst at Ladenburg Thallman & Co. Since the government has to borrow money to help the banks, buying bad debt means a net loss on every investment. "The new policy puts money where it can get a higher return and stimulate economic activity at the same time."
Bove expects recapitalized banks will start financing businesses again. But he doubts they'll boost consumer loans. He says the solution -- as in the Great Depression -- is for the government "to create a non-bank system to make loans guaranteed by the government." Those loans will "reawaken" the asset-backed bond market, to be funded by new commercial paper issues.
By contrast, "Paulson has abandoned the one strategy - buying troubled assets from banks - that coudl actually help restore confidence in the markets," says Duke University economist and IMF consultant Connel Fullenkamp. "Paulson still seems to be thinking like an investment banker, not a policymaker. He keeps searching for a bailout plan that turns a profit" instead of helping banks get bad debt off their balance sheets so they can make new loans.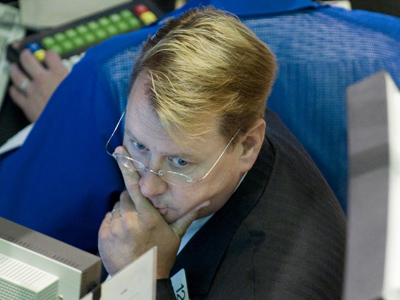 Expecting an overflow crowd, the Philadelphia City Planning Commission has moved next Tuesday's meeting to the Friends Select School auditorium, 17th and the Parkway, says deputy director Gary Jastrzab.
The commission's expecting to review proposals by developer Garrett Miller and investor Hill International of Marlton for the 1,500-foot American Commerce Center tower, said Gray Smith, a Philadelphia architect retained by the Kennedy House Residents Association, whose members have said the building is way too big for current Parkway neighborhood zoning (which runs to homes and institutions), would choke traffic, and would block residents' views.
It's bold to talk about building skyscrapers that have no known tenants or debt financiers, in the middle of a credit market meltdown. But we're glad to see the city, and the building promoters, are taking a long view.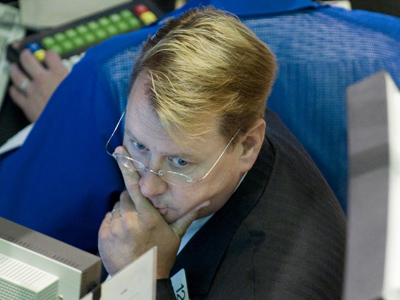 The Federal Reserve, Securities and Exchange Commission and Commodities Futures Trading Commission are setting up regulated markets that will make it easier to buy, sell and resolve credit-default swaps, the unregulated bond insurance that forced American International Group into an expensive federal takeover when bond values plunged last summer. At least one clearinghouse for matching buyers, sellers and collateral for the swaps will be operating before the end of the year, the agencies said. Release here, Bloomberg story (which estimates the total value of CDS at $33 TRillion) here.
Traders have called for these moves, fearing that otherwise companies that can't pay what they owe on CDS contracts that have moved south will default, setting up chain reaction losses that could force otherwise-solvent companies out of business.
As a private market with no government oversight, credit-default swaps were an experiment backed by contemporary Fed chief Alan Greenspan, influential Sen. Phil Gramm, R-Tx., and Treasury Secretary Lawrence Summers. Instead of being used just to hedge against default, the market took on a life of its own, and the swaps traded were eventually valued at far more than the bonds they insured. A transparent, regulated market may make the swaps more attractive, as well as safer.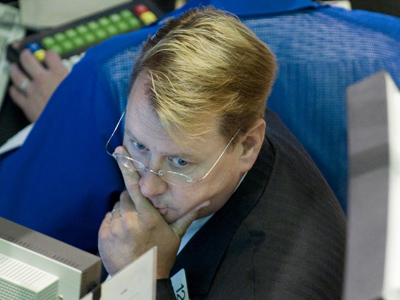 UPDATE: North Carolina State Treasurer and sometime gubernatorial hopeful Richard Moore wants to defeat Wells Fargo & Co.'s takeover bid for Charlotte-based Wachovia Corp. He fears (rightly) that his state will lose jobs. He wants shareholders to vote down the deal, and he wants a North Carolina judge to limit Wells Fargo's voting power under the sale agreement. This is funny - we don't remember Pennsylvania and other states whining when our banks were taken over by Wachovia or Bank of America Corp. - but we're not saying he's wrong to try.
EARLIER: Wachovia Corp. employs more people than General Motors. So why is the Charlotte, North Carolina-based bank (the biggest in Philadelphia and other places) getting sold to Wells Fargo & Co. at a bargain price, while GM gets a bailout? That's what state treasurer Richard Moore's been asking. Video link here.
"We're watching this shotgun marriage take place that is going to wipe out a lot of jobs," he told CNBC's Squawk Box earlier this week. "We have the government picking winners and losers," he added. "I don't think this is legal." He called Wells Fargo's offer "highway robbery. They're getting a great deal."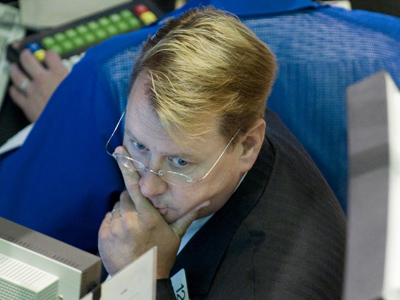 Journal Register Co., Yardley, has hired newspaper broker Dirks, Van Essen & Murray, Santa Fe, to help find buyers for daily and weekly newspapers in the Philadelphia area, Connecticut, and Michigan. "Journal Register Company can no longer give both the resources and attention that these publications require to achieve their full potential," the company said. Release here.
The company owns the Delaware County Daily and Sunday Times, the Daily Local News and the Evening Phoenix in Chester County, the Pottstown Mercury, the Norristown Times Herald, the Lansdale Reporter, and the Suburban & Wayne Times, Main Line Times and more than 100 other weeklies across the region. Journal Register borrowed heavily to expand over the past decade, and has been squeezed between debt payments and falling ad revenues.
Owen Van Essen, president of the brokerage, says some of the papers are for sale, some aren't, and Journal Register doesn't want him to say which is which. But Bill Ross, administrative officer for the Philadelphia-area Newspaper Guild labor union, says he's heard Journal Register's advisers want the papers sold as a group. We don't know how much JRC is asking, but newspaper prices and credit ratings have tumbled since the last big round of deals in 2006.

UPDATED: Seperately, Van Essen's firm said in a statement it has an agreement to sell the Portland, Maine Press-Herald and other Maine newspapers formerly owned by the Blethen group to investors including former U.S. Sen. William S. Cohen, Wilkes-Barre Pa. Times-Union publisher Richard Connor, and investor Michael Liberty, among others. Release here.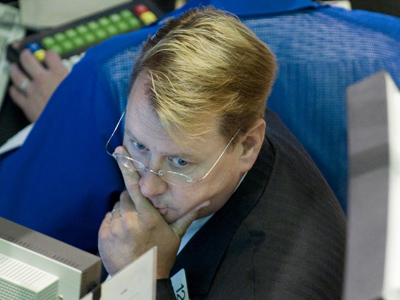 TD Bank confirms it's turning off the fountains designed for the former Commerce Bank headquarters and regional offices under ex-Commerce style arbiter Shirley Hill, wife of ex-Commerce chief executive Vernon Hill.
Canada-based TD, which bought Commerce last year, says it's also shutting her two-story waterfall at the Marlton training campus formerly known as Commerce University.
"The fountains will become planters," Rebecca Acevedo, a TD spokeswoman, told me when I asked about the bank's plumbing plans. "We will continue to maintain a memorable space for our customers and employees."