Joseph N. DiStefano
The Pennsylvania Convention Center had hoped to name its next Executive Director and confirm senior managers in their positions by tomorrow, but no candidate has reached an agreement on taking the job yet, so the decision on the $220,000 job (which also pays benefits worth $80,000) is going to take longer, confirms spokesman Pete Peterson.
Ahmeenah Young has said she is leaving as the center's executive director; no women or African Americans have been announced, so far, for new leadership positions, noted board member Heather Steinmiller, appointed by Mayor Nutter, in a note to her fellow directors. "I love white men as much as the next person but I have a real concern that the look of our leaders of the industry in Philadelphia is not representative of our population or industry in Philadelphia," she added.
Steinmiller said the candidates she was familiar with for the Executive Director's job were white males. She noted that the top leaders of the new Philadelphia staff of SMG, the West Conshohocken company the center has hired to run the center starting Dec. 1 in hopes of boosting the number of shows over the next few years; of the center's board; of the Philadelphia Convention and Visitors Bureau and the Philadelphia Hotel Association, are all white males.
Joseph N. DiStefano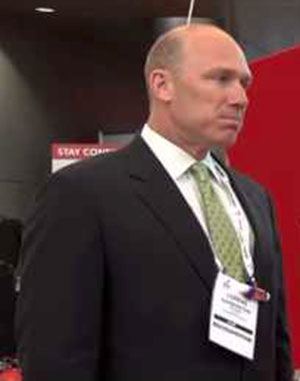 By Joseph N. DiStefano
SMG, the West Conshohocken facilities manager that will take over management of Philadelphia's cavernous but underused, state-built Pennsylvania Convention Center on Dec. 1, has tapped Lorenz Hassenstein, a former vice president at Advertising Specialties Institute Inc. in Trevose, to run center operations.
Hassenstein, who ran Vornado Realty Trusts's Piers 92/94 in New York from 2008-11 before joining Advertising Specialties, will head the team that runs the center and deals with shows, contractors, hotels and labor unions. He will report to SMG chief operating officer Bob McClintock, and to the state-owned center's new executive director, who the center's board is expected to name next week from a group of applicants including several well-known in the city's hotel and tourism industry. A sports car enthusiast, Hassenstein will be moving from Connecticut to the Philadelphia area to take the job, McClintock told me.
Joseph N. DiStefano
While Janet Yellen, the economist President Obama tapped to run the Federal Reserve, was in the Senate last week promising to use Fed power to shore up the weak national economy, Charles Plosser, who represents the Philadelphia region in the Fed's national banking network, was across town at the Cato Institue warning there's not that many things she or any Fed boss can do to really make things better, and it will hurt, more than help, if she tries to do too much. Her testimony here, his speech here.
Yellen credited outgoing Fed Board of Governors chairman Ben Bernanke with using the Fed to prevent an world economic meltdown and promote the slow U.S. recovery, and endorsed his use of broad powers for broad policy goals. Highlights from Yellen's prepared remarks:
"Congress has entrusted the Federal Reserve with great responsibilities. Its decisions affect the well-being of every American and the strength and prosperity of our nation. That prosperity depends most, of course, on the productiveness and enterprise of the American people, but the Federal Reserve plays a role too, promoting conditions that foster maximum employment, low and stable inflation, and a safe and sound financial system.
Joseph N. DiStefano
Writes Luisa Beltran at PEHub here (via Tom Paine's PhillyTechNews): "Greg Case and Paul Winn have launched CaseWinn, a Radnor, Pa-based PE firm that will target software and technology-enabled solutions companies with revenues between $10 million to $50 million, according to a statement. CaseWinn will invest up to $40 million per deal and will take minority or majority positions.
"Case is a former shareholder and senior partner of Apax Partners. He also was a member of the firm's U.S. Investment and Operating Committees and led Apax's U.S. late stage technology practice. Winn... served as the CEO of [Apax-backed] Princeton Softech, which was bought by IBM [where Winn was a segment manager]. He was the CEO of PowerQuest, which was sold to Symantec, and of Genicom."
Both remain operating partners at LLR Partners, the Philadelphia buyout firm backed by Ira Lubert; they will continue working with their previous LLR investments as they build their own portfolio.
Joseph N. DiStefano
Update: Read Linda Loyd's Inquirer article here. Earlier: Defense contractor Lockheed Martin says it plans to close its enginering center in Newtown, Bucks County, and consolidate work from there in Denver, Colorado, as a result of cuts in U.S. military spending. In all, 4,000 jobs will be cut at Newtown and sites in Ohio, California, Texas and Arizona and consolidated to Denver, King of Prussia and other surviving locations.
Lockheed Martin had earlier planned to close a New York State plant and move 850 jobs to Moorestown, but that move was frustrated by U.S. Sen. Charles Schumer, D-N.Y., the Syracuse Post-Standard reported here.
Too bad for Newtown's workers that Pennsylvania's congressional delegation lacks New York's military-industrial clout. Though they do feel bad about it: In a statement, U.S. Rep. Mike Fitzpatrick, R-Bucks, wrote Lockheed Martin's decision is "incredibly disappointing," he feels "deeply" bad for the "highly skilled" workers affected, he wants to help their families, he's been 'directly in touch" with Lockheed, and he has "implored" the "appropriators" in the government to do something to keep Newtown open.
Joseph N. DiStefano
JGWentworth & Co., the Radnor firm that buys insurance settlements for ready cash, had hoped to sell shares for as much as $22 before it went public last week. But demand was weak; underwriters cut their target, then cut it again; the stock ended up pricing at just $14, and has since traded down a bit at $13.50.
Still a good price, insists David Miller, the onetime IBM engineer, Navy sonar designer, Wharton MBA and veteran insurance executive executive who took the top job at JGWentworth in 2009, at the request of majority owners JLL, the private-equity firm, when the company was struggling.
"The number we got was a pretty good number. It's a fair price. It will make for happy investors," Miller told me this morning, after ringing the bell at the New York Stock Exchange to celebrate the listing. The sale has so far netted the company $125 million, with more pending when Barclays and other underwriters sell their "greenshoe" shares over the next month.
Joseph N. DiStefano
M&T Bank Corp., Buffalo, expects it may still have to pay "$0 to $70 million" to cover costs and damages from ongoing federal investigations of who killed Wilmington Trust Co., more than two years after M&T took over Delaware's largest bank, which collapsed after lending a billion dollars to downstate Delaware developers and others who didn't pay it back.
M&T has earned more than $120 million a month in profits so far this year, so it can absorb the hit, if it has to. But former Wilmington Trust officials are still under a cloud:
Since the wreck, and in contrast to some other and larger late-2000s bank failures, Delaware federal prosecutor Charles Oberly has filed criminal charges against both former mid-level Wilmington Trust lenders and some of the bank's developer-clients. But Oberle, like other federal prosecutors, has stopped short of going after the million-dollar executives and directors who presided over the bank's collapse -- though they are blamed in shareholder lawsuits grinding their way through Delaware courts. (See federal Judge Jed Rakoff's speech earlier this week scorching Obama's Justice Department for failing to prosecute bank bosses.)
Joseph N. DiStefano
An obscure state agency's decision on an obscure lawsuit may have the unintended effect of making it impossible to sue Pennsylvania state agencies for money they owe -- which could end up inflating the cost of state contracts.
Christopher McCabe, attorney at Jacoby Donner, posted this account on his Web page, PaPublicContracts.com, after talking to the lawyer who brought the unsuccessful claim, Paul Drucker of West Chester. Excerpt:
"In August 2011, Telwell, Inc., filed claims in the Court of Common Pleas of Philadelphia County against Public School Employees' Retirement System," or PSERS, the state school pension fund. "Telwell claimed that it was owed $500,000 in overpaid interest on a loan made to it by PSERS.. The loan commitment and the note recited different interest rate terms. The claim was eventually transferred to the Board of Claims.