Archive: November, 2012
Joseph N. DiStefano
Pennsylvania state insurance commissioner Michael Consedine has filed an amended Commonwealth Court lawsuit blaming top executives of a failed Villanova construction surety company with "raiding" and "diversion" of millions in company cash.
The firm, First Sealord Surety Inc., was taken over by Consedine's department in February. The failure cancelled policies for hundreds of construction firms and left taxpayers liable to cover the firm's losses.
As a group, First Sealord founders Kenneth L. Brier of Bala Cynwyd and Ted A. Drauschak of Pottstown, chief financial officers Joel Cooperman of Upper Gwynned and Robert Ghegan of Swedesboro, and attorney Gary L. Bragg, are responsible for "the diversion of more than $4.275 million" to other businesses they controlled, and for "the wrongful raiding of over $3.5 million" in additional funds, the state alleges.
Joseph N. DiStefano
A proposal to build a small modular nuclear reactor electric plant (SMR), backed by Marlton-based Holtec International, in partnership with South Carolina Gas & Electric Company and partners Areva USA and Shaw Group, has been turned down for initial funding by a U.S. Department of Energy matching fund grant program. Instead the government has picked a rival proposal by Babcock & Wilcox, Bechtel and the Tennessee Valley Authority, using suppliers in Pennsyvlania and several other states. DOE statement here.
The Obama administration waited until after the Nov. 6 election - in which energy subsidies became an issue - to pick a winner. It had been expected to name two winners, from at least four proposals submitted earlier this year, and to pick the winners by August. But DOE now says it "plans to issue a new funding opporunity announcement" that gives Holtec and others a second chance.
"We are hopeful to get an award on the second round," Holtec officer Pierre Oneid told me. Holtec, which handles spent nuclear fuel and other nuclear support services, and operates from a former Westinghouse plant in Pittsburgh, among other locations, "is hopeful that the Company will merit an award in the second round," Holtec said in a statement.
Joseph N. DiStefano
Best Buy sales have been falling so steadily (see third-quarter loss report here), it's not worth the money it would cost a buyout firm to attempt a takeover and reorganization, writes analyst Dan Wewer, in a report to clients of Raymond James & Associates.

"Best Buy finished (its) third quarter with just $309 million of cash, down from $2.1 billion a year ago," and writeoffs have cut shareholders' equity to $4.1 billion, down from $6.6 billion a year ago, he wrote, citing the chain's increased dependence on low-margin smartphones and appliances.
"We do not understand why Best Buy would be an attractive LBO candidate. The combination of significant comp sales declines, general margin (percentage) contraction, and intense competitive pressures is not a business model that can support the massive levels of debt required in an LBO." Picture could change after Christmas sales, but Wewer's not holding his breath.
Joseph N. DiStefano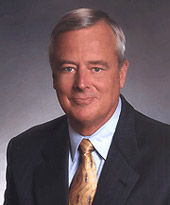 Al Lord, the boss at publicly traded, for-profit student lender Sallie Mae, who in recent years engineered the company's move to Wilmington from Virginia, the "insourcing" to U.S. sites of jobs it had formerly moved overseas, plus a new focus on "private" loans and collections after Democrats in Congress cut off lucrative taxpayer-subsidized student loans, surprised investors by announcing yesterday that he's leaving at the end of 2013.
"Jack Remondi, current President and COO, would be a strong, and likely, choice to replace Mr. Lord upon his retirement," analyst Sameer Gokhale told clients at Janney Capital Markets in a report this morning. The Sallie board has started a search.
"It is unclear why the company decided to make the announcement now, more than a year before Al Lord actually retires. It may have been more appropriate for the company to wait until a new CEO had been selected," Gokhale added.
Joseph N. DiStefano
Sun Capital, the Florida firm co-headed by Philadelphia 76ers boss and Romney donor Mark Leder, is among the buyers interested in Hostess Brands, shut last week amid a long-running bankruptcy and labor struggle, says Fortune's Dan Primack here.
Sun already owns Manayunk-based PaperWorks and previously bought and downsized South Jersey's Aluminum Shapes and Jevic Transportation, among many other U.S. firms.
"I think that we could offer a slightly better, more labor-friendly deal than what was on the table last week," Leder told Primack.

"We also think that one point the unions have made is that there hasn't been a great amount of reinvestment in the business. We've found that investing new capital into companies like this can be very positive for brand, people and profitability... We would look to invest in newer, more modern, manufacturing assets that would enable the company to become more productive and to innovate."
Joseph N. DiStefano
The Altoona-based Sheetz convenience store chain, the closest thing to Wawa west of Lancaster, says it ran out of low-octane gas at its central PA stores this weekend -- and blamed Hurricane Sandy, which blew out two weeks ago.
"The shortage is a delayed result from refineries along the East Coast being knocked out by Hurricane Sandy," Sheetz spokeswoman Monica Jones told the Harrisburg Patriot-News here.
"She said the problem did not surface in this area until now, because of the amount of gasoline already in the system when the refineries were shut down... The refineries are back on line, but not yet able to produce enough gasoline to replace the supply" that has been drawn down "since the storm hit."
Joseph N. DiStefano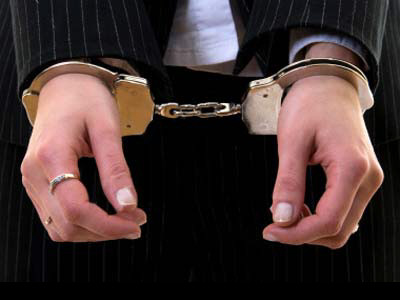 The Securities and Exchange Commission says its new Office of the Whistleblower received more than 3,000 tips about lies and fraud in corporate and municipal bond reporting and securities sales, has investigated many of the tips, has issued more than 100 "Notices of Covered Action" for whistleblowers on cases involving losses of more than $1 million -- and has paid off just one tipster, awarding $150,000 to an unnamed person whose information helped speed a $1 million fraud award against an unnamed securities fraudster. Only one-third of that award has actually been paid out.
"The Office of the Whistleblower employs eight lawyers, three paralegals, and a program support specialist. The Office has been funded with over $450 Million ... Twelve months, twelve professionals, a $450 Million allocation, but only one award of $50,000?" writes Todd Cipperman, managing director of Cipperman Compliance Services, Wayne, in a brief report to clients. "This is a pretty bleak picture for program advocates."
Read the SEC report at http://www.sec.gov/about/offices/owb/annual-report-2012.pdf
Joseph N. DiStefano
The numbers of working-age and school-aged Pennsylvanians are expected to fall over the next decade, while the number of retirees depending on elder jobs, personal savings and government payments will jump by 26%, reports the state's Independent Fiscal Office. Read its report here.
As a result, the average Pennsylvanian will soon be over 40 years old, for the first time, about three years older than the nation as a whole.
The office notes this will be expensive for Pennsylvania taxpayers, who will be asked to beef up underfunded pension plans for retired police, judges, state legislators, teachers and other public employees.