Archive: September, 2008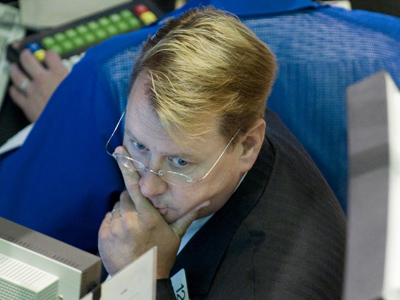 The vote against the bank bailout in the House of Represenatives: 205 yea, 228 nay.
U.S. avoids "slippery slope to socialism," says U.S. Rep. Jeb Hensarling, who rallied opposition.
And the stock market heads down the slippery slope to Heck: the S&P 500 is off 7 percent.
Bloomberg story here.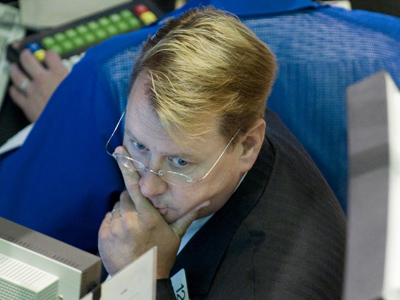 "The biggest problem now is a lack of confidence," said Rick Weiss, analyst at Janney Montgomery Scott, which had rated Sovereign "buy" just this morning. "I think we're past the point where investors are looking at fundamentals. Mutual funds are trying to get out before the quarter end, no matter the price, it looks like. It seems as if this is feeding on itself."
Sovereign, of Reading, is the biggest bank still based in eastern Pennsylvania. National City Corp., Cleveland, is also down more than 50 percent today; it's one of the nation's largest business banks, with commercial lending and (ironically) distressed-asset offices in the Philadelphia area.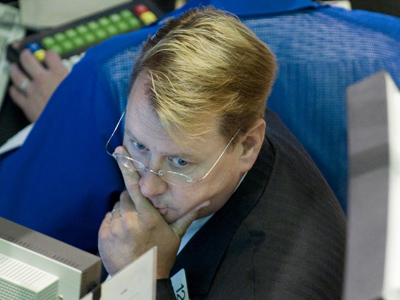 "Comcast is far from immune as consumers 'tighten their belts,'" writes Oppenheimer & Co. telecom analyst Timothy Horan and his team in a 60-page report to clients. Comcast's three main consumer businesses are becoming less profitable: "Broadband and video have reached saturation," while "competition is fiercer" for phone services and a "market share war" is heating up.
Comcast won business from Verizon during the first half of the year, but it's having to "subsidize" triple-play customers; that plus the deteriorating consumer environment equals "a gradual slowdown in Comcast's revenue growth to the mid-single digit range by 2010." Horan rated Comcast and Sprint "underperform" at recent relatively high prices, while urging investors hold onto lower-priced AT&T, CenturyTel and Embarq.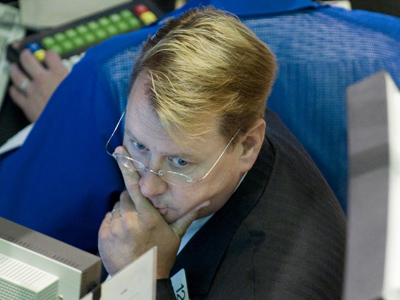 Citigroup's investor presentation and media release names seven metro areas where its takeover of Wachovia Bank branches will make it a dominant player. They left Philadelphia off the list, even though it's bigger than six of the seven markets they're bragging about -- and Citi will be #1 here.

Now, we know that Citi is run by Mets fans, because it bought naming rights to the new Mets stadium -- Citi Field. (I once watched a Mets game from Citi's cave-like concrete box in the old Shea Stadium. I hear the new park is fancier...)

We also know that New Yorkers are still smarting from their second-straight National League East pennant race loss to the Phillies. So, we suspect it was no mere oversight that Citi left Philadelphia off the list of cities Citi bragged it will now dominate.
We assume they're just playing when they brag on smaller Atlanta, Charlotte, Las Vegas, Miami, San Francisco, and Washington, D.C. (plus New York) and leave out Philly. Citi certainly wouldn't want to ignore loads of Phillies fans. Would they?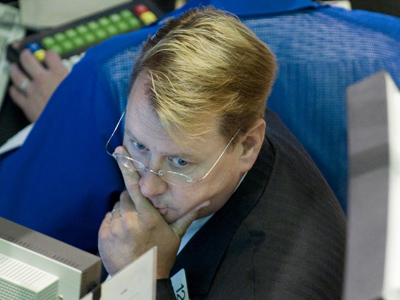 Comcast-Spectacor officials were meeting with their lawyers this morning, reviewing the likely impact of Citigroup's purchase of part of Wachovia Corp., which owns naming rights to the Sixers' and Flyers' home in South Philadelphia.
"In our agreement, if the bank is sold, then the naming rights go to the new owner," noted Comcast-Spectacor President Peter Luukko. That's why prior mergers turned the CoreStates Center into the First Union (F.U.) Center and then the Wachovia Center since 1998.
But Wachovia hasn't been sold, just split up. (Like Mellon Financial Corp., which stayed in business as an investment company, but sold its branches to Citizens Bank a few years back.)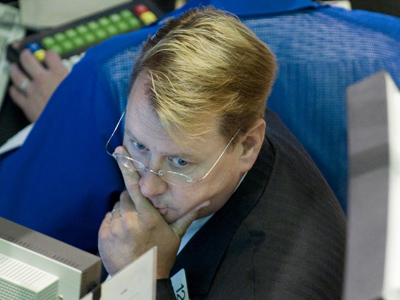 The Federal Deposit Insurance Corp. says Citigroup is buying Wachovia's banking operations. FDIC statement here. That will make New York-based Citigroup Philadelphia's dominant bank. The Wachovia Center might (not 'will') get a new name.
"Citigroup Inc. will acquire the bulk of Wachovia's assets and liabilities," including its bank branches, loans, deposits, and debt, says FDIC. Wachovia has over 200 branches and 6,400 workers in the Philadelphia area. Citi has more than 2,000 workers, mostly in its Delaware credit card and tax shelter business, and 23 mostly brand new local bank branches, plus dozens of Citifinancial loan offices. Expect some duplicate offices to close.

"Wachovia Corporation will continue to own AG Edwards and Evergreen," its stock brokerage business.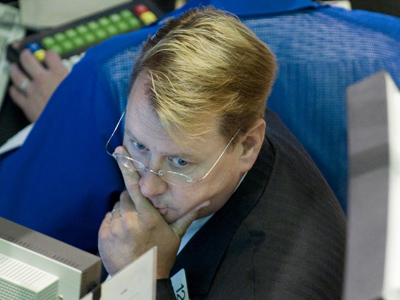 Things are tough all over: "European governments stepped in to rescue Fortis, Bradford & Bingley Plc, and Hypo Real Estate Holding AG as tremors from the U.S. credit crisis reverberated around the world. The U.K. Treasury seized Bradford & Bingley, Britain's biggest lender to landlords, while governments in Belgium, the Netherlands and Luxembourg threw an 11.2 billion-euro ($16.3 billion) lifeline to Fortis. Germany guaranteed a loan to Hypo." Bloomberg story here.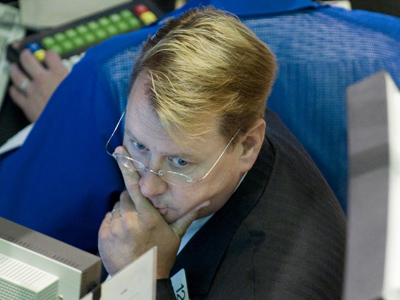 NOTE: Overtaken by events! See later posts.
"The outcome of the proposed government bailout is a potential wildcard for (Wachovia's) stock. If the bailout gets approved...(Wachovia may have) the option to offload some of its (money-losing mortgages)
at prices more favorable than today's "fire sale" prices," writes Kevin Fitzsimmons of Sandler O'Neill & Partners.
Also, Wachovia CEO Robert Steel can still sell assets, raise capital, and cut the dividend if he really wants the bank to stay out of Citigroup's or Wells Fargo's or anyone else's embrace.
Of course, this is a public company, and everyone on the stock market is for sale at the right price. Wachovia's problem is that its price was south of $10 a share, about what it was worth in 1990 (not counting inflation), last we checked.