Joseph N. DiStefano
Pa. State Treasurer Rob McCord in a letter to Gov. Corbett and citing internal documents is calling for the replacement of longtime Pennsylvania State Employees' Retirement System chairman Nicholas Maiale. Excerpts:
"Recent allegations of possible improper behavior at SERS - as well as ongoing criticisms concerning Board operations and system management - make it imperative that you take decisive steps to improve SERS operations and business practices and restore the agency's reputation. While investigations will be needed to determine exactly what occurred and who is culpable, we cannot wait...
"Allegations originating from SERS employee(s) concerning the investment operations of SERS are both troubling and broad. These charges not only implicate SERS' Chief Investment Officer, but also explicitly include the Chairman of the Board and the process by which investment opportunities are identified and vetted, and also the veracity with which they are presented to the Board for approval...
Joseph N. DiStefano
Federal Bankruptcy Court Judge Kevin Gross in Wilmington on Tuesday set a Jan. 3 hearing on a plan for creditors to approve the proposed sale of the company to Hong Kong-based Hybrid Technology LLC for $25 million. Writes the Associated Press here. Highlights:
"Hybrid Technology LLC, owned by Hong Kong billionaire Richard Li, is seeking to buy Fisker in bankruptcy after paying $25 million for DOE's outstanding loan, resulting in a loss to federal taxpayers of $139 million...
"Fisker, which had planned to build cars at a former General Motors plant in Delaware, filed for bankruptcy protection last month, ending a long, downward spiral that began after it received a $529 million loan commitment from the U.S. Department of Energy.
Joseph N. DiStefano
While the Republicans are still going through their Tea Party civil war of small-business anti-government conservatives vs. a more corporate mainstream, Democrats are showing signs of a similar split between the Wall Street wing of the party and more liberal true-believers.
See, for example, this Dec. 2 attack on Sen. Elizabeth Warren, D-Mass., and New York mayor-elect Bill de Blasio, and their support for a plan to expand Social Security and the taxes that pay for it, waged by two staffers for the Washington group Third Way, in the Dec. 2 Wall Street Journal. Who is Third Way? Its 12 "honorary Co-Chairmen" are all Democratic U.S. Senators and congressmen, including three from the Philadelphia area -- Sens. Tom Carper, D-Del., and Chris Coons, D-Del., along with U.S. Rep. Allyson Schwartz, D-Pa. Its Board of Trustees is dominated by men like David Coulter (ex BofA and JPMorgan) and David Heller (ex-Goldman Sachs) and other bankers and hedge fund managers -- the kind of Summers-Rubin Democrats whose deregulation helped bring us the 2008 financial crisis. The kind who push fiscal restraint over expansive public benefit programs.
In the resulting liberal backlash, Schwartz promptly backtracked -- she's the early front-runner in Pennsylvania's Democratic gubernatorial primary, and needs to polish her liberal cred, after all. Carper and Coons, by contrast, are acting in a long Delaware tradition of Democrats who support banks and financier-friendly policy as major hometown employers -- as did their predecessor, former U.S. Sen. Joe Biden, the former "Senator from MBNA," who in the mid-2000s brokered the law limiting personal bankruptcy at the request of the credit card and student lenders who remain among his home state's biggest employers.
Joseph N. DiStefano
More in my article in today's Inquirer here. Yesterday: The Pennsylvania State Employees' Retirement System board voted today to choose what it called an "independent" review firm to "provide a comprehensive and timely assessment of and advice about how to proceed with regard to allegations" against Chief Investment Officer Anthony Clark, who has elected to retire at the end of the year, after the SERS board locked him out of his office last week due to allegations against him which the board has declined to describe in detail.
The board also agreed to "an independent and exhaustive review of SERS' due diligence process within the investment program." But members voted 7-4 against a proposal by State Treasurer Rob McCord that would have stalled the pension system from continuing to hire new money managers until a detailed review is complete. (McCord's motion did not also call for a delay in replacing Clark, as an earlier version of this item wrongly stated.)
Voting for the stricter proposal from McCord, a Democrat who wants to run against Corbett in next year's gubernatorial election, were State Sen. Vincent Hughes, D-Phila., State Rep. Dan Frankel, D-Allegheney, and David Fillman, executive director of AFSCME District Council 13, a government workers' union. McCord has written a letter to longtime SERS Chairman Nicholas Maiale protesting what McCord says is a failure by lawyers for SERS and the Corbett administration to disclose the allegations against Clark when they surfaced in October (updated).
Joseph N. DiStefano
Update on the Pa. State Employees' Retirement System investigation of its Chief Investment Officer, Anthony Clark, who stepped down last week (see my story in Saturday's Philadelphia Inquirer) after SERS said it would review allegations of unspecified improper actions: "I am extremely troubled," writes state Treasurer Rob McCord, in a letter to 22-year veteran SERS chairman Nicholas Maiale, that SERS's chief counsel "appears to have waited almost a month to alert the Board to the existence of these allegations." Clark does not face charges. He didn't respond to efforts to reach him last week. McCord is among the Democrats hoping to run against Corbett for governor next year.
Also from the treasurer's letter: "The failure by the Governor's Office of General Counsel to share the allegations of possible criminal and unethical conduct System's Chief Investment officer during this two-month period" left SERS taking advice on "investment actions that involve billions of dollars based on recommendations from the very person who is the subject of these allegations. Denying the Board the benefit of this information under such circumstances is both inexplicable and unacceptable," McCord added. (Emphasis in original.)
The Governor's counsel's decision to hire outside lawyers to review the case without telling the board "is equally dismaying" and "creates the appearance of damage control rather than a thorough effort to uncover possible misconduct," the letter continues.
Joseph N. DiStefano
I] There was record turnout for the Nov. 26 mayoral election in Newark, Delaware's third-largest city, pop. 31,000. The main issues, as reported by the Newark Post, were economic-development-related: a proposed new Super Wawa on South Main St. -- and a proposed $1.1 billion Data Center with its own gas-fired 2.6 megawatt power plant. The Data Center is backed by Delaware Gov. Jack Markell and UD President Patrick Harker. But the project has many of the neighbors organizing in opposition, asking if it's really, first and foremost, a jobs-producing state-of-the-art data center with a backup power plant -- or a giant, noisy, steamy, lightly-regulated power plant with a data center tacked on. Well, university electorates are tough that way...
In backing the project, Markell and Harker cite up-to-2,500 construction jobs, 300 or so permanent jobs, and its potential to lure other companies needing skilled university labor to the university-controlled concrete waste where Chrysler used to build cars before abandoning the town in 2010. But City Council this fall slowed the project, and several mayoral campaigns came out against it. In the last weeks of the contest, supporters -- a chamber of commerce rep, a real estate agent, a UD rep -- funneled $45,000 into a campaign backing Polly Sierer, a candidate sympathetic to the Data Center. Sierer won with just 41% of the vote, by a little more than 100 votes, out of a record 3,700 cast, over Data Center critic Amy Roe and other anti's.
Mayor-elect Sierer said she hadn't asked for that outside support, and disavowed it. Gene Kern, president of the Data Center company, said he wasn't involved -- but he told me he's glad the vote is in: "There have been a lot of roadblocks because of the election the last three weeks." City Council hasn't balked, he says; rather, "they were waiting to see who won. The politics of this I try to stay out of as much as I can. We weren't involved in the election."
Joseph N. DiStefano
Thalheimer Brothers, which scraps and ships copper, nickel, stainless steel and other metals to factories from its 400,000 sq ft plant on 20 acres at 5500 Whitaker Ave., Lawncrest, says it has purchased Baltimore-based Ansam Metals, a buyer and processor of copper-nickel and other brass, for an undisclosed sum. In a statement, Ansam president Ben Zager said he and his staff look forward to working with Thalheimer.
The deal follows Boston-based Audax Group's investment in Thalheimer last December in hopes of "penetrating new geographies" and other markets, Audax chief executive officer Geoffrey Rehnert said at the time.
Joseph N. DiStefano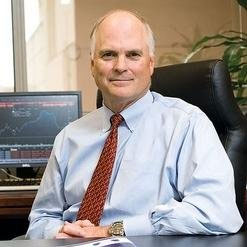 Anthony S. Clark, the $270,000-a-year chief investment officer of the Pennsylvania State Employees' Retirement System (SERS), has told the system he plans to retire Dec. 31. His early retirement follows SERS's decision to open an investigation into his actions while an executive of the $25 billion-asset fund.
Clark took the job, which pays more than Pennsylvania's Governor but less than many of the millionaire investment managers he reviewed to manage state money, in April 2011. On his watch, the fund hired additional hedge fund firms and other private managers in an effort to boost returns and narrow the $17 billion-plus gap between the system's long-term pension obligations and its assets -- a gap partly filled by increased state payments, which have made the pension system "a tapeworm" on the state budget, according to Gov. Tom Corbett. Calls to Clark's mobile phone and to his home in a suburb of Washington, D.C. have not been returned.
According to a statement approved by members of the SERS board, headed by Philadelphia lawyer and onetime State Rep. Nicholas Maiale: "Just before the Thanksgiving holiday, SERS' Board Chairman was made aware of an allegation related to one of SERS' senior staff." SERS spokeswoman Pamela Hile confirmed to me the staff member is Clark.