Joseph N. DiStefano
I] There was record turnout for the Nov. 26 mayoral election in Newark, Delaware's third-largest city, pop. 31,000. The main issues, as reported by the Newark Post, were economic-development-related: a proposed new Super Wawa on South Main St. -- and a proposed $1.1 billion Data Center with its own gas-fired 2.6 megawatt power plant. The Data Center is backed by Delaware Gov. Jack Markell and UD President Patrick Harker. But the project has many of the neighbors organizing in opposition, asking if it's really, first and foremost, a jobs-producing state-of-the-art data center with a backup power plant -- or a giant, noisy, steamy, lightly-regulated power plant with a data center tacked on. Well, university electorates are tough that way...
In backing the project, Markell and Harker cite up-to-2,500 construction jobs, 300 or so permanent jobs, and its potential to lure other companies needing skilled university labor to the university-controlled concrete waste where Chrysler used to build cars before abandoning the town in 2010. But City Council this fall slowed the project, and several mayoral campaigns came out against it. In the last weeks of the contest, supporters -- a chamber of commerce rep, a real estate agent, a UD rep -- funneled $45,000 into a campaign backing Polly Sierer, a candidate sympathetic to the Data Center. Sierer won with just 41% of the vote, by a little more than 100 votes, out of a record 3,700 cast, over Data Center critic Amy Roe and other anti's.
Mayor-elect Sierer said she hadn't asked for that outside support, and disavowed it. Gene Kern, president of the Data Center company, said he wasn't involved -- but he told me he's glad the vote is in: "There have been a lot of roadblocks because of the election the last three weeks." City Council hasn't balked, he says; rather, "they were waiting to see who won. The politics of this I try to stay out of as much as I can. We weren't involved in the election."
Joseph N. DiStefano
Thalheimer Brothers, which scraps and ships copper, nickel, stainless steel and other metals to factories from its 400,000 sq ft plant on 20 acres at 5500 Whitaker Ave., Lawncrest, says it has purchased Ansam Metals, a buyer and processor of copper-nickel and other brass, for an undisclosed sum. In a statement, Ansam president Ben Zager said he and his staff look forward to working with Thalheimer.
The deal follows Boston-based Audax Group's investment in Thalheimer last December in hopes of "penetrating new geographies" and other markets, Audax chief executive officer Geoffrey Rehnert said at the time.
Joseph N. DiStefano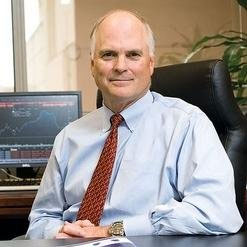 Anthony S. Clark, the $270,000-a-year chief investment officer of the Pennsylvania State Employees' Retirement System (SERS), has told the system he plans to retire Dec. 31. His early retirement follows SERS's decision to open an investigation into his actions while an executive of the $25 billion-asset fund.
Clark took the job, which pays more than Pennsylvania's Governor but less than many of the millionaire investment managers he reviewed to manage state money, in April 2011. On his watch, the fund hired additional hedge fund firms and other private managers in an effort to boost returns and narrow the $17 billion-plus gap between the system's long-term pension obligations and its assets -- a gap partly filled by increased state payments, which have made the pension system "a tapeworm" on the state budget, according to Gov. Tom Corbett. Calls to Clark's mobile phone and to his home in a suburb of Washington, D.C. have not been returned.
According to a statement approved by members of the SERS board, headed by Philadelphia lawyer and onetime State Rep. Nicholas Maiale: "Just before the Thanksgiving holiday, SERS' Board Chairman was made aware of an allegation related to one of SERS' senior staff." SERS spokeswoman Pamela Hile confirmed to me the staff member is Clark.
Joseph N. DiStefano
The dominant U.S. banks and the housing finance agencies (Fannie Mae, Freddie Mac) are still sorting blame from the many billions of dollars in stupid mortgages made to people who couldn't pay them back in the 2000s, provoking the economic slump we're still coping with.
PNC Financial Services Group, the biggest bank based in Pennsylvania and one of the 10 largest in the U.S., is the latest to announce a deal: PNC said this morning it's agreed to pay a net $81 milllion to Freddie Mac (Federal Home Loan Mortgage Corp.) "to resolve substantially all indemnification and repurchase obligations related to loans sold to Freddie Mac between 2000 and 2008." The settlement "relates to approximately 900,000 loans" that PNC sold Freddie Mac, the company added. PNC statement here.
PNC had previously told the Securities and Exchange Commission it has reached a similar agreement with Fannie Mae, Freddie's larger rival, notes PNC spokesman Fred Solomon. But PNC won't say how much it's agreed to pay Fannie Mae, other than to say it's already set the cash aside.
Joseph N. DiStefano
Collingswood Mayor Jim Maley has been bragging that the Standard & Poor's credit agency last week gave Collingswood borough an AA rating, just two notches below its highest level and about what you might expect from a solid suburban town where investors have lately been rehabbing and upgrading the aging downtown and adding market-priced apartments..
By contrast, Moody's Investors Service just rated $29 million in Collingswood debt several notches lower, at Baa2 (corrected). And that's progress, by Moody's standards: Moody's cut Collingswood's rating six notches, to junk bond status, two years ago as it struggled to refinance a failing apartment complex. This is the second measured improvement in Collingswood's Moody's rating since the big cut temporarily put the borough off limits to conservative investors. Moody's says borough debt is now a mainstream bet again, but not quite back to very-low-risk status.
In her report yesterday, Moody's analyst Josellyn Yousef cited "reduced undertainty" about the apartment debt, given the low interest rates Collingswood has been able to command from investors, the borough's tighter new financial management practices and its "demonstrated committment to reducing its debt burden" under Mayor Maley by putting some property sale revenue in escrow instead of spending it all. But she also warned that Collingswood's bond payments still eat up a "very high" 18.7% of the borough's budget, leaving the town's debt vulnerable to another credit-market slowdown. Though isn't everyone who's still leveraged, after years of near-record low rates?
Joseph N. DiStefano
At the end of the 1990s, MIT scholar Kevin Ashton suggested the dot.com boom would spawn an "Internet of Things," as people's everday gadgets started answering digital commands.
Smartphone are making that happen. As gadget-makers have figured out how home and office cameras, water and fuel utilities, kitchen and laundry appliances, computer and video machines -- maybe cars and drones someday -- can be switched and scheduled from mobile phone apps, American manufacturers, retailers, even phone and cable companies have been rushing to market convenient controls that respond to a few clicks.
But who's in charge? "You've had Honeywell, GE, Philips, all these huge players going after the space as trusted brands" -- but manufacturers at first couldn't agree on common signals that would let their devices work together, Peter Gerstberger, senior merchant for new business development at Staples, told me. "We wanted to create a hub. A universal translator. So they'd all speak the same," and retailers like Staples could sell all their products working off a single phone app, instead of a nest of remote controls.
Joseph N. DiStefano
Just 2 of the 54 biotech, energy and software companies that will split $60 million in giveaways arranged by the New Jersey Economic Development Administration are in South Jersey, according to a list posted by the Christie administration. The firms (each with fewer than 225 employees) can "sell" losses and R&D tax credits for cash under the state's Technology Business Tax Certificate Transfer Program in the current fiscal year.
The list would appear to locate most of Philly's NJ and Shore suburbs outside the state's innovation belt, or at least beyond the attention of state subsidizers. Winners include IGI Labs Inc., Buena, Atlantic County; Agilence Inc., Mount Laurel; and 52 other firms located in Princeton and points north:
Company Name

Joseph N. DiStefano

Humphrys-CoverSports, the West Philly firm that makes the vast tarpaulins that cover Lincoln Financial Field and other sports, military and manufacturing sites, says it's purchased Globe Canvas Products, a Yeadon firm that makes awnings for Stobag and other brand owners, for an undisclosed price.

Globe owner Kevin Kelly will head Humphrys' new Globe division, and all 12 Globe workers will join Humphrys-CoverSports. But Globe's Delaware County site will close and workers will move to Humphrys' Southwest Philly facility. The combined companies will employ 100 and expect to sell $16 million+ next year.

The companies have worked together for years, Humphrys-CoverSports boss Ron Nissenbaum said in a statement, adding that he expects to "improve manufacturing processes and grow in new markets" with Globe, Kelly and his customers on board.