Surreal scene at Penn State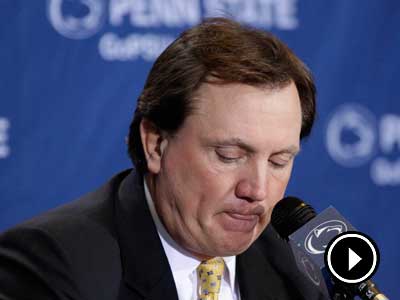 News blogs, sports blogs, entertainment blogs, and more from Philly.com, The Philadelphia Inquirer and the Philadelphia Daily News.
Surreal scene at Penn State
It was a surreal scene at Penn State Thursday as Tom Bradley was introduced as the interim head coach of the football team, replacing Joe Paterno, who was fired Wednesday night.
The Inquirer's Joe Juliano was there and provides the latest from State College.