Archive: January, 2013
Joe Juliano
Penn State senior guard Eric Shrive has been elected president of his team's chapter of Uplifting Athletes, an organization that benefits the Kidney Cancer Association.
Shrive, of Scranton, has raised nearly $70,000 for the association during his time at Penn State and recently was named as a finalist for the 2013 Uplifting Athletes Rare Disease Champion Award. The award honors a college football player who makes an impact in fighting rare diseases.
Fans can vote for the award winner at www.upliftingathletes.org/vote. Balloting ends next Thursday.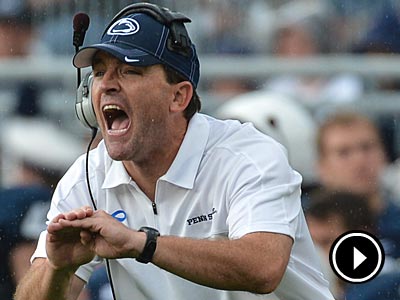 The Bill O'Brien era at Penn State has been a success so far. CineSport's Justin Shackil & The Inquirer's Joe Juliano discuss this and the promotion of John Butler to Defensive Coordinator.
Joe Juliano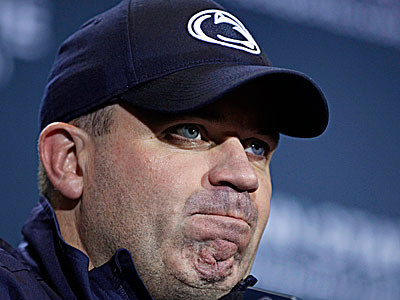 The Penn State football program announced Wednesday on its Twitter account that defensive end Jordan Kerner has decided to end his playing career because of a back injury, but will stay with the team in some capacity.
The Altoona Mirror reported that Kerner, a 6-foot-4, 239-pound redshirt freshman from Fairview, Pa., has a bulging disc in his lower back. Kerner told the newspaper that doctors advised him against playing because he risked further injury and discomfort later in life.
Kerner redshirted his freshman year and did not play in 2012 because of the injury.
Joe Juliano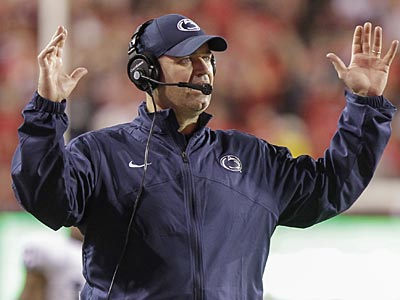 Linebacker Jonathan Walton, who had committed to Penn State last month after an official visit, has backed off his commitment, according to a report by Goupstate.com of South Carolina.
The 6-foot, 230-pound Walton, of Daphne, Ala., made an official visit last weekend to Tennessee, and has visits scheduled to Southern California and Auburn the next two weekends. He also has visited Minnesota.
"I feel indecisive," Walton told Goupstate.com. "I'm just weighing them out right now. Penn State is still in the mix. I just want to make my choice and stick with it. I'll waiting until (National) Signing Day (on Feb. 6) or after my last visit."
Joe Juliano
Former Penn State wide receiver Shawney Kersey, who left the team after the first two games of the season for personal reasons, has enrolled at Marshall, ESPN.com reported.
Kersey, who starred at Woodbury High School, will be eligible to play in 2013, his senior season. NCAA sanctions issued last July against Penn State allowed players transferring out to compete for their new team without sitting out a season.
Kersey caught six passes for 44 yards in two games before Penn State coach Bill O'Brien said on Sept. 12 that he was leaving via Twitter.
Joe Juliano
Seven Penn State players will be participating in college all-star games over the next three weeks.
On Saturday, linebacker Gerald Hodges (Paulsboro) and center Matt Stankiewitch will take part in the East-West Shrine Game at St. Petersburg, Fla., to be televised on NFL Network at 4 p.m.
Later that day, the Nittany Lions will have three representatives – defensive ends Pete Massaro (Marple Newtown) and Sean Stanley and fullback Michael Zordich – in the NFLPA Collegiate Bowl at Carson, Calif. (6 p.m., ESPN2).
Joe Juliano
Penn State defensive coordinator Ted Roof has resigned after one season to take the same job at Georgia Tech, according to the Twitter account of Nittany Lions football.
A second Tweet on Wednesday said that John Butler, a graduate of La Salle College High School who served this past season as Bill O'Brien's secondary coach, had been promoted to defensive coordinator.
Roof played linebacker for Georgia Tech from 1982 through 1985, earning All-ACC honors his senior year. He returned to his alma mater in 1998 and served as defensive coordinator from then through 2001 while coaching on the same staff as O'Brien.
Joe Juliano
Penn State coach Bill O'Brien said seven new players, including three quarterbacks, arrived on campus over the weekend and began classes on Monday.
The quarterbacks are junior college transfer Tyler Ferguson of Bakersfield, Calif., a sophomore, and preferred walk-ons Austin Whipple of Westlake, Ohio, and D.J. Crook of West Barnstable, Mass.
Four freshman also enrolled early -- tight end Adam Breneman of Camp Hill, Pa., running back Richy Anderson of Frederick, Md., and defensive backs Anthony Smith of Randolph, N.J., and Jordan Smith of Washington. Anthony Smith played last season at Valley Forge Military Academy.