Archive: September, 2012
Penn State takes on Navy on Saturday at Beaver Stadium as Bill O'Brien looks for his first win as a head coach -- and the Nittany Lions try to avoid an 0-3 start to the season.
Here are five storylines to follow:
Who's in, who's out: Once again, the Nittany Lions enter the weekend with question marks at several positions. The main area of focus is at running back, where Penn State's No. 1 Bill Belton (ankle) and No. 2 Derek Day (shoulder) are considered day-to-day. At practice on Wednesday both running backs were in full pads -- surely a positive sign -- however appeared to be sitting out or taking it easy on a few drills. In the first live action set at practice, Zach Zwinak took snaps as the No. 1 running back and Mike Zordich took snaps at No. 2. I'd expect Belton and Day to probably suit up, but won't be surprised if we see either or both of them in limited roles. Meanwhile starting left tackle Donovan Smith was not dressed at Wednesday's practice, and to that point had not practiced since the loss to Virginia. Smith, who is nursing an ankle injury, might not play against Navy. It would be a big loss for Penn State's offensive line. Defensive end Pete Massaro (shoulder) and linebacker Nyeem Wartman (knee) are both possible.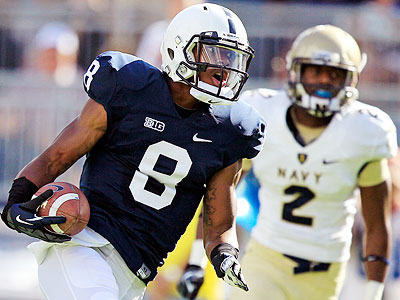 Join our chat for live updates and commentary as Penn State takes on Navy at Beaver Stadium.
On a mobile device? Click HERE to join the chat.
Joe Posnanski acknowledged the criticism surrounding his 388-page biography of Joe Paterno, but the author insisted he wrote the best book he could given the circumstances.
Posnanski spoke for a little more than an hour on Friday afternoon at Alumni Hall, a largue open auditorium at Penn State's student center. The event, moderated by Malcolm Moran, the Knight in Chair at the John Curley Center for Sports Journalism, was Posnanski's only area appearance.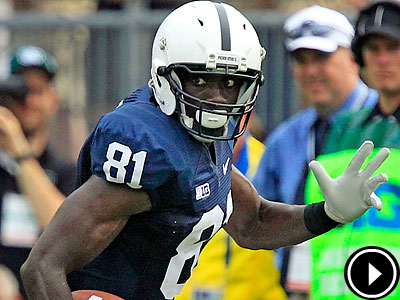 How will the departure of wide receiver Shawney Kersey hurt Penn State? What will the Nittany Lions do to counter Navy's offense? CineSport's Noah Coslov & the Inquirer's Joe Juliano discuss all these issues ahead of Saturday's game at Beavear Stadium.
For the second time in three days, a player has left the Nittany Lions.
Backup kicker Matt Marcincin, a redshirt freshman walk-on, was removed from Penn State's official roster on Thursday morning. It is unclear why he left.
Redshirt junior wide receiver Shawney Kersey left the Nittany Lions for "personal reasons," coach Bill O'Brien announced on Tuesday via Twitter.
Joe Juliano
Penn State coach Bill O'Brien is planning a few surprises for Saturday's game against Navy, he said Thursday night on his weekly radio show.
O'Brien promised "a few different things" in the running game, including a running back in short-yardage situations who hasn't been seen in the backfield. He declined to identify the player, saying only, "You'll see for yourself on Saturday."
O'Brien also said he has a few trick plays in the works for Saturday.
Matt McGloin's elbow is doing just fine, the quarterback insisted in a conference call on Wednesday.
The senior injured his elbow twice in the second quarter of Saturday's game -- missing several drives while receiving treatment in the locker room -- and did not return until midway through the third quarter.
McGloin did not throw during practice on Monday, but was back at it Tuesday.
Four star quarterback Adam Ford has scheduled a visit to Penn State, Victory Bell Rings reported.
The Cedar Cliff star (class of 2014) has already seen Penn State play this season -- Ford visited Virginia last weekend when the Cavaliers defeated the Nittany Lions, 17-16.
Ford's Beaver Stadium visit is set for Oct. 27 when Penn State plays Ohio State.