Archive: August, 2011
Tom Gralish, Inquirer Staff Photographer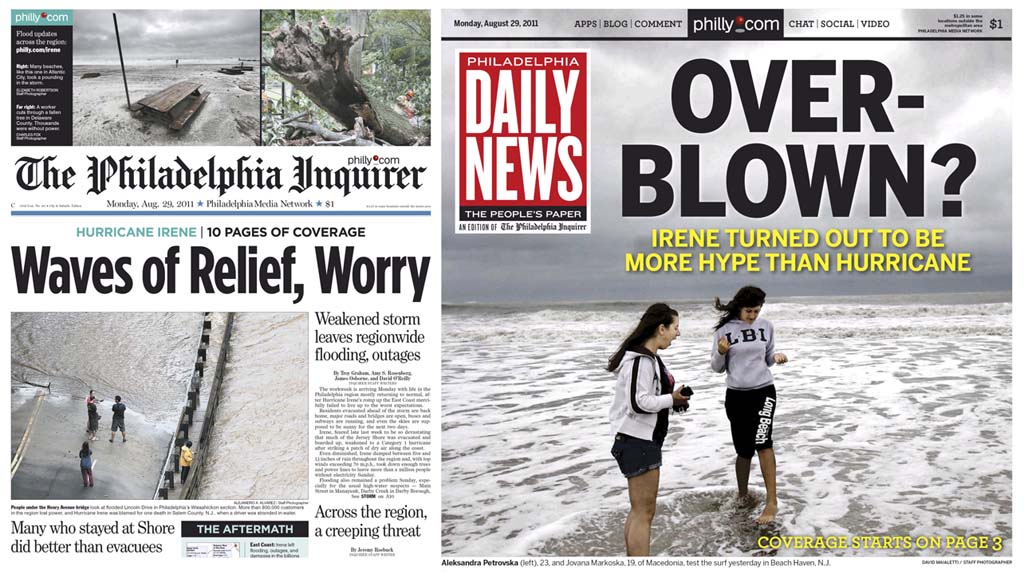 On vacation last week enjoying my new grandson and a visit from my parents, I missed out on covering the earthquake and hurricane of the century (I did post a 5.8 Richter Scale joke Facebook photo - something I don't dare share here - of the fence in my suburban front yard shot with a slow shutter speed and the caption, "no white pickets were harmed during the photo re-creation of this event.")
Like most people, I watched the weather channel and local news stations to keep up on the approach and arrival of Irene. I also kept up on what my colleagues were up to - out in the eye of the storm - by checking their photos on philly.com.
As with other news events I've missed out on, I asked my co-workers about their coverage. Daily News staffer David Maialetti emailed me a terrific story, so I decided to share the whole thing here:
Tom Gralish, Inquirer Staff Photographer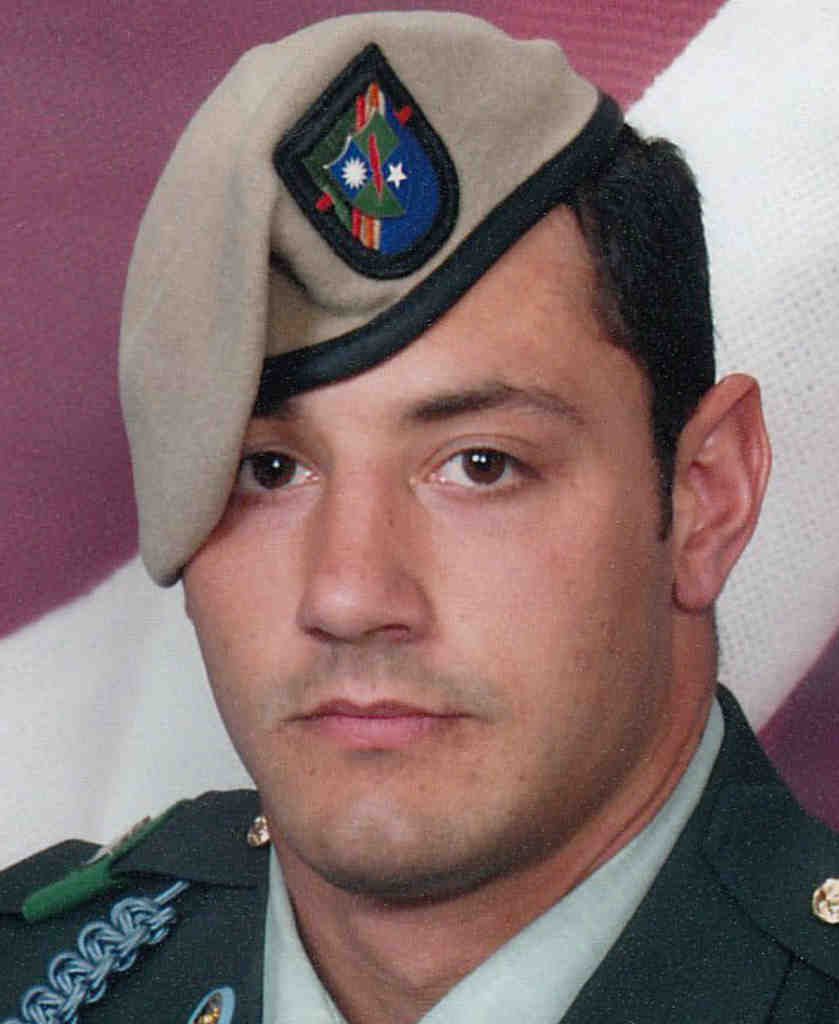 Two weeks ago US Army Ranger Sgt. Alessandro "Sandrino" Plutino telephoned home to Pitman, New Jersey from the Paktia province of Afghanistan. He knew his family would be worried when they heard 30 Americans and eight Afghans had been killed a day earlier when their Chinook helicopter was shot down while attempting to help a unit of Army Rangers who had come under fire against insurgents in Wardak province.
He assured his parents, and his fiancée, that he was fine, and even better, he said he'd be coming home to Pitman in 15 days. Less than 24 hours later he was killed by small-arms fire while leading an assault.

His funeral was yesterday.
Tom Gralish, Inquirer Staff Photographer
The downpour started just as I pulled into the driveway of Paulsdale, the Mt. Laurel birthplace of Quaker suffragist Alice Paul. I was early for NJ Gov. Chris Christie's scheduled signing of a funding bill for the New Jersey Historic Trust. It would have made a better photo if the governor were the one walking up to the porch, but you can't have everything. It was done raining by the time he arrived.
Since we all know what the governor looks like by now, I didn't feel the need to photograph him actually signing the bill, or speaking from the podiium. Besides, the room inside the 1880's farmhouse was packed - and probably really hot. So I stayed outside, looking in through the hundred-year-old glass.
Tom Gralish, Inquirer Staff Photographer
I spent a morning with Ocean City NJ's "#1 Beach Bum" seventy five year old bodyboarder Earl Paul. He was being profiled in the Sunday Inquirer by South Jersey columnist Kevin Riordan. Knowing I didn't need a ton of photos for the newspaper, and aware since the story wasn't coming out for a week, I would have plenty of time to edit - I decided to concentrate more on producing a video.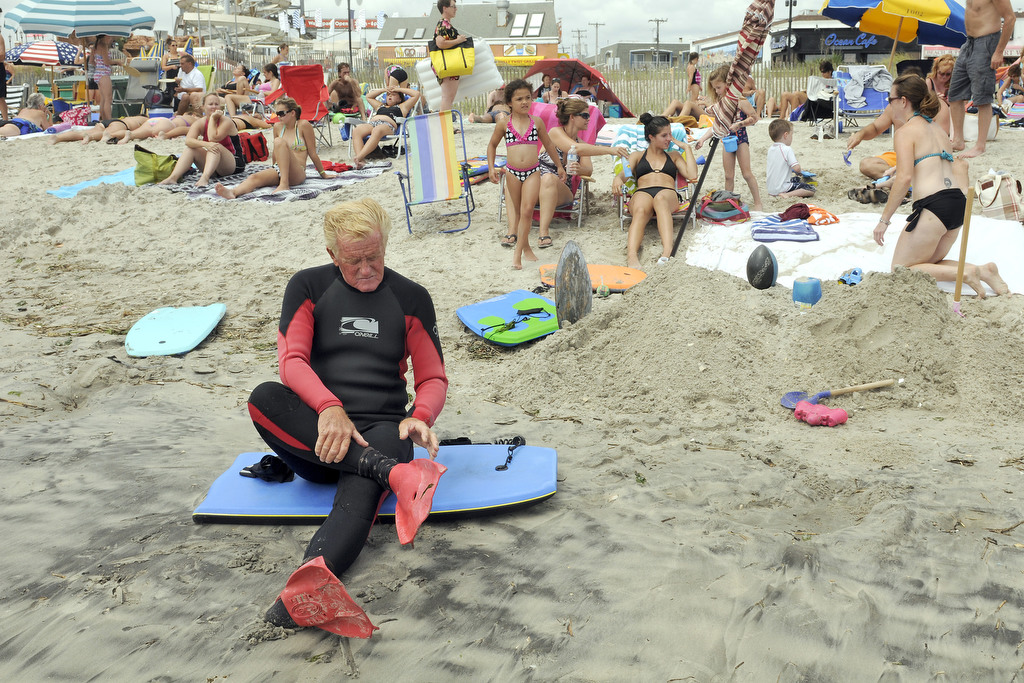 I've shot about two dozen videos now, and each and every one has been a learning experience. They've all felt like a work in progress when the time came for me to hit the "export" tab.
Although a little bit too long, this one comes the closest so far to how I'd like them all to look.
Tom Gralish, Inquirer Staff Photographer
To paraphrase Van Morrison - what a fantabulous day to make pictures, 'neath the cover of blue August skies...
In my last post we were in the throes of a heat wave. Vacation and the wonderful distraction of the birth of my first grandchild bring me here weeks later to one of the best weeks of the summer, weather-wise.