Archive: August, 2010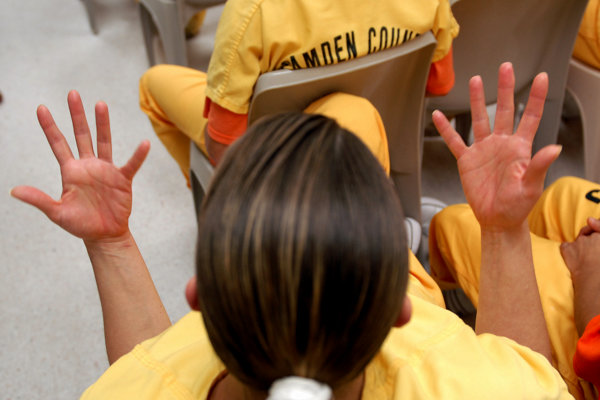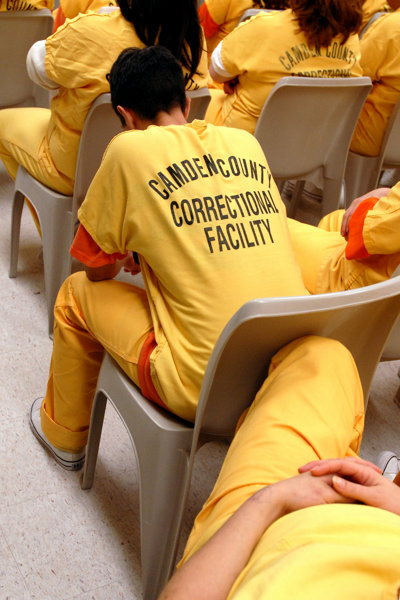 A couple of my assignments that ran in the newspaper over the weekend had similar out of the ordinary photo restrictions. Inside the Camden County Jail for piece by Inquirer columnist Kevin Riordan, I was told I could not use names or photograph inmates' faces during a weekly meeting of women inmates in the jail's Second Chance program.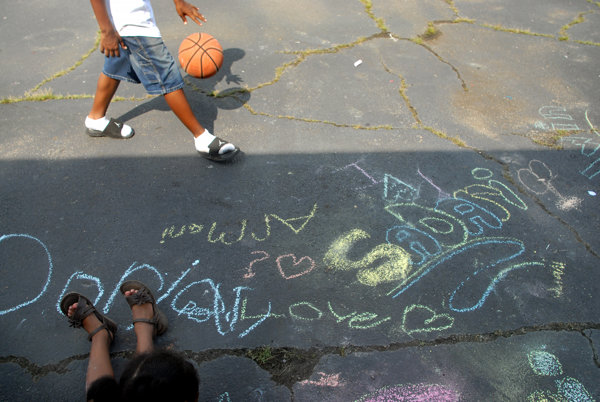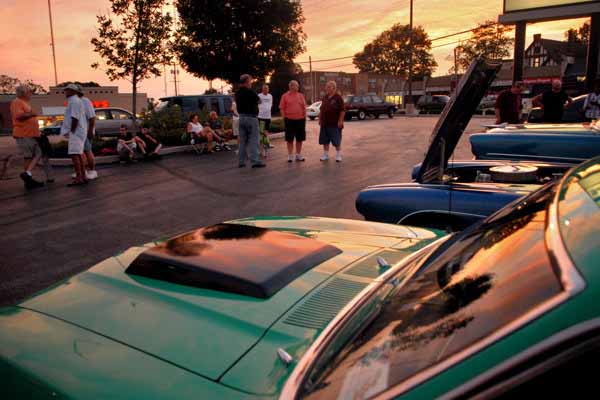 One of the great things about working a night shift is that sometimes I have a camera in my hands as the sun sets. It's not like I see a beautiful sky and find myself on the way to pick up the kids kids or in the grocery store parking lot. Last week I was in a parking lot, but taking pictures as the sky changed from grey to pink.
Click here, or on one of the photos for a slide show of the Thursday night gathering of the Roxborough Ridge Runners as they bring out their rides, their classic cars, to the Ivy Ridge shopping center for a weekly parking lot cruise.
I was in downtown Media for a restuarant review. It was also weekly "Dining Under the Stars" evening.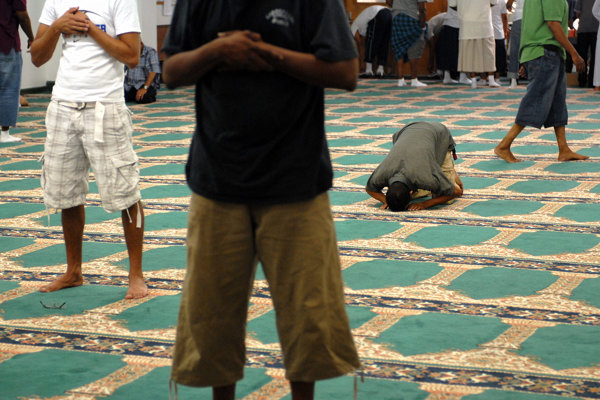 Over the years I've seldom ever been refused at a place of worship, even when showing up at the "last minute" asking for permission to take pictures, especially around the times of celebrations. I've always been able to knock at the door of a church, synagogue, temple, meeting house, shrine, chapel, mandir, or mosque and as long as I approach people the right way, find some kind of photographic accommodation.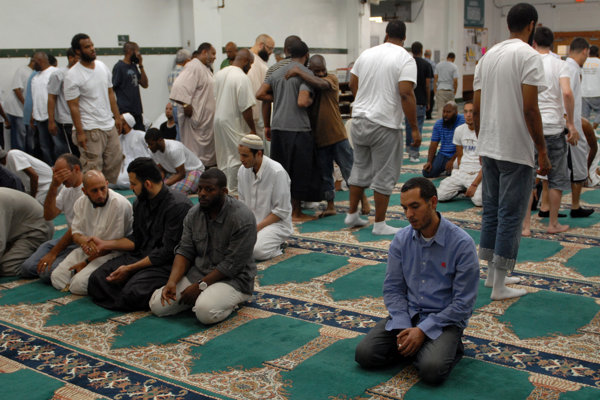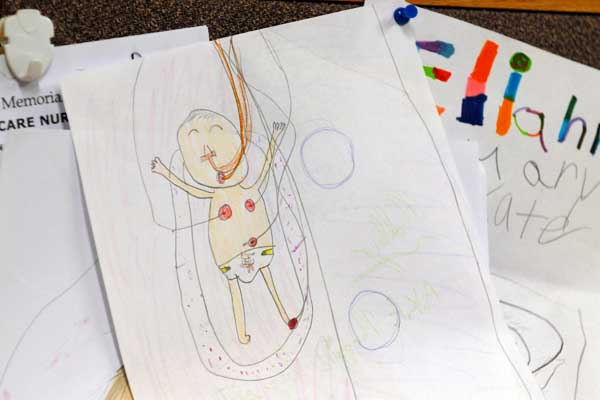 In Tuesday's newspaper is another in an occasional series on health care in a typical community hospital by Inquirer writer Michael Vitez. He has been embedded with Abington Memorial Hospital since last fall.
This installment, with my photos, is about the issues involved in trying to improve the outcomes for preemies.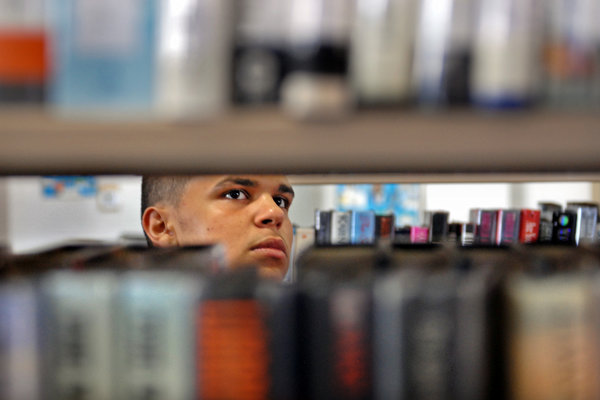 Like everything else in life, assignments for the newspaper seem to come in cycles (I'm not talking about shooting lots of high school sports in the fall, or snow photos during the winter). Sometimes I'll get a press conference every day for a week, other times it seems I end up doing a bunch of restaurant reviews.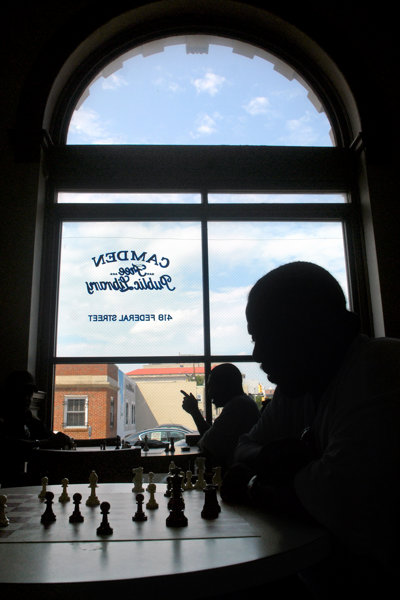 Mostly it a product of my scheduling. I'm currently on a 2 p.m. to 10 p.m. shift, so those hours dictate a lot of the kinds of assignments I receive.

Lately it's been lots of portraits and quasi-set up photos. The kind where you end up telling someone, "just keep doing what you would normally be doing if I weren't here...but do it with the CEO standing right next to you and your boss looking over your shoulder and with the public relations person shooting video for the company website. Oh yeah, and pretend I'm not here."

So this week, when the Camden library board suddenly announced it's preparing to permanently close all its libraries, and I was diverted from one assignment to swing by the main downtown branch, grabbing a librarian in the office would have been more expeditious -- I still had to get to my original assignment -- but I really wanted to avoid another posed portrait.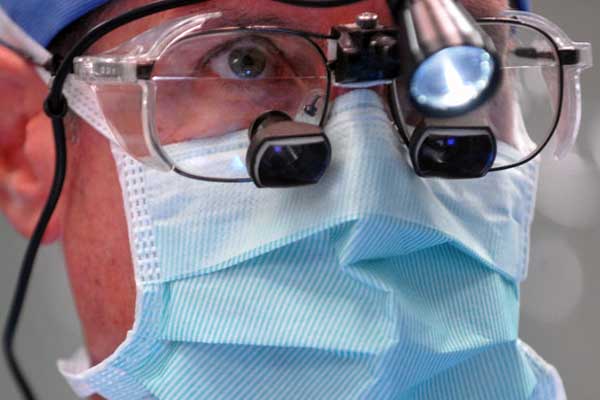 In Wednesday's newspaper is the latest in an occasional series on health care in a typical community hospital by Inquirer writer Michael Vitez. He has been embedded with Abington Memorial Hospital since last fall.
His story, with my photos, is about Jenkintown oral surgeon Steve Moriconi who went to help with Haiti's desperate medical needs and couldn't forget what he'd seen. He was determined to see one case through.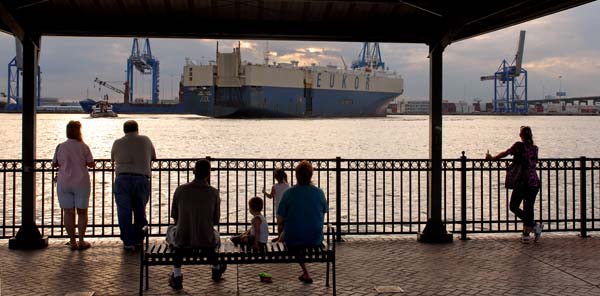 A ship loaded with new Hyundai and Kia cars docked at Packer Avenue Marine Terminal in South Philadelphia Monday evening. They were to be unloaded on Tuesday. This is the first of six ships that have already sailed from Korea with 18,000 cars arriving here in the next month. I made this photo from the NJ side of the river.
As Hyundai has only one manufacturing facility in the country (in Alabama) most of the vehicles sold in the US are imported, so Philadelphia's new auto-finishing facility could see some 100 ships a year filled with cars - and a few hundred new jobs. I'd been sent downstream to Marcus Hook to photograph its arrival on the Delaware River.