Archive: July, 2010
Tom Gralish, Inquirer Staff Photographer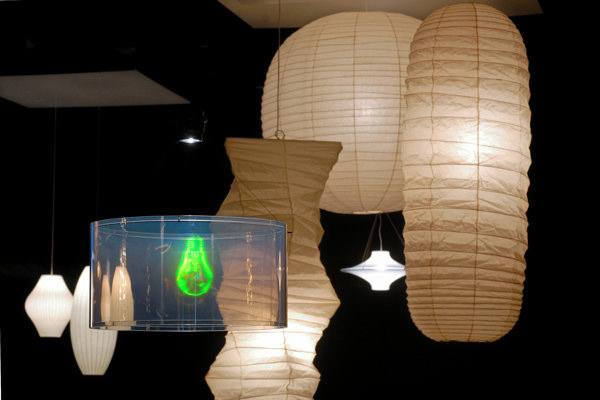 Maybe it was the public relations person from the Philadelphia Museum of Art apologizing to me because "everything is black. The walls, ceiling floor, everything." I knew the newspaper only wanted a general view to illustrate the story, and at most a second close-up photo, but I couldn't help but shoot a half dozen of the lamps and chandeliers. Despite the press person's concerns, the "lack" of ambient room lighting wasn't a problem at all. Like those in Hollywood, the theater, or television, museum lighting directors know what they're doing. All I had to was was expose correctly.
Tom Gralish, Inquirer Staff Photographer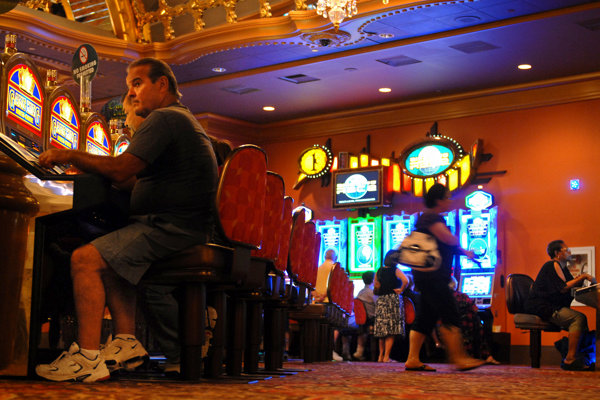 I went to Atlantic City to shoot something on the gaming floor, and a city council meeting, after Gov. Christie outlined his proposal to take over the Atlantic City casino district.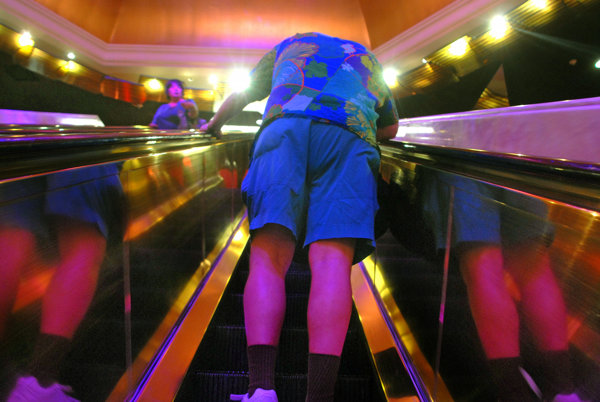 Tom Gralish, Inquirer Staff Photographer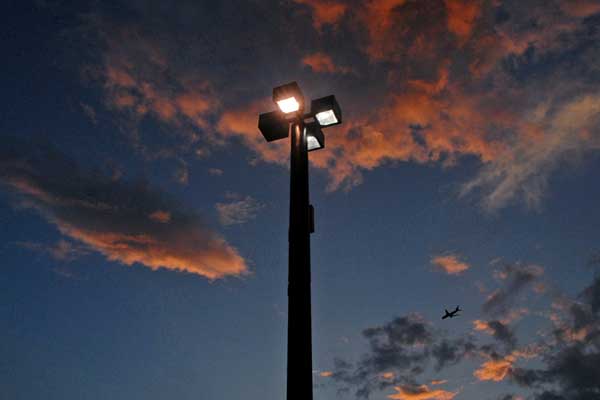 I love sunsets.

But I often feel as though I'm mostly looking at them through my windshield or rear view mirror. I always want desperately to make a picture, and find myself frantically scanning the horizon for something interesting to place in the foreground.

Last night I was leaving an assignment (a neighborhood sewage dispute in NJ) when the storm clouds started breaking up and a real live sunset began to materialize.
I could tell it wasn't going to last too long, so pulled over into a strip mall.

Seeing big sky sunrises and sunsets during drives on open highway in the West, my mind would sometimes wander and I'd wonder if the local photographers had huge galleries of beautiful sunsets behind saguaro cacti, riders on horseback, windmills, old farmhouses, saguaro cactus, grain elevators or bristlecone pines.

Maybe this is just a case of the grass always being greener. I wonder if photographers out in the country wish they could photograph sunsets with fast-food chain neon signs, water towers, razor wire fences, billboards, utility poles, or elevated train lines silhouetted in the foreground?
Tom Gralish, Inquirer Staff Photographer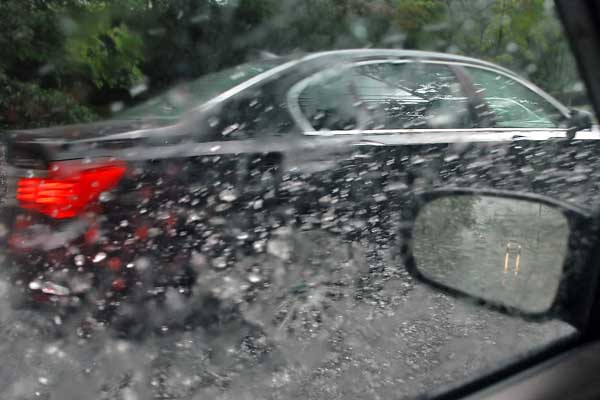 I was not shooting while driving.
Tom Gralish, Inquirer Staff Photographer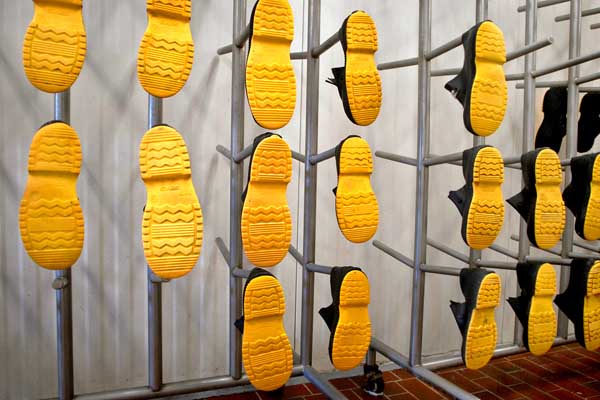 Saw these overboots for workers outside the sanitary processing area during a photo tour of a Gloucester County, NJ meat packer.
Tom Gralish, Inquirer Staff Photographer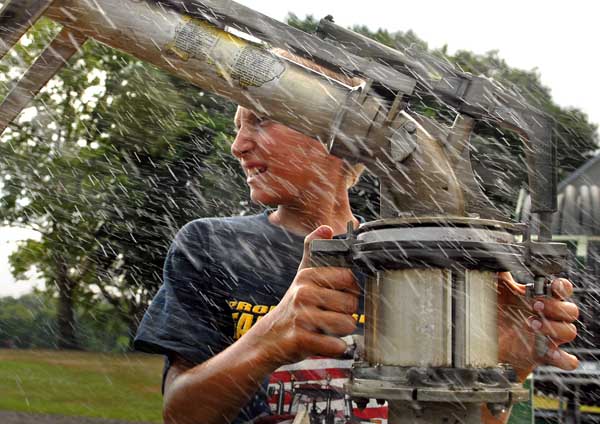 Last week I posted here on how farmers don't usually complain about working outdoors in the heat (or cold).
I didn't mean they don't have a legitimate right to gripe when the weather affects their livelihood. With the recent triple-digit temperatures and no rain, they worry their sweet corn or soybean crops could die.
Tom Gralish, Inquirer Staff Photographer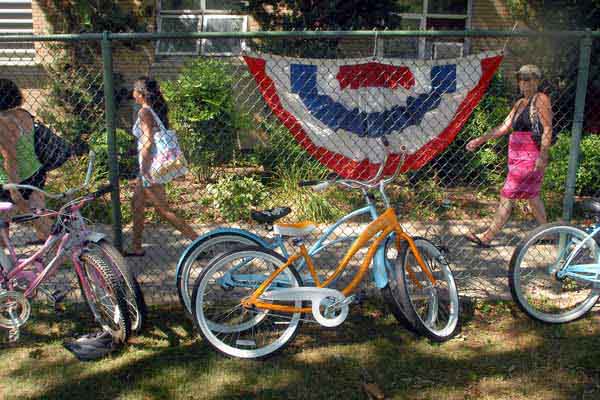 On the 234th anniversary of America's independence (and my dad's bithday), I covered a community pool party in Collingswood, NJ, an immigration ceremony for 13 children from thirteen different countries, Philadelphia's Independence Day Parade, and Tea Party supporters on Independence Mall. Click here, or on any of these photos to see more.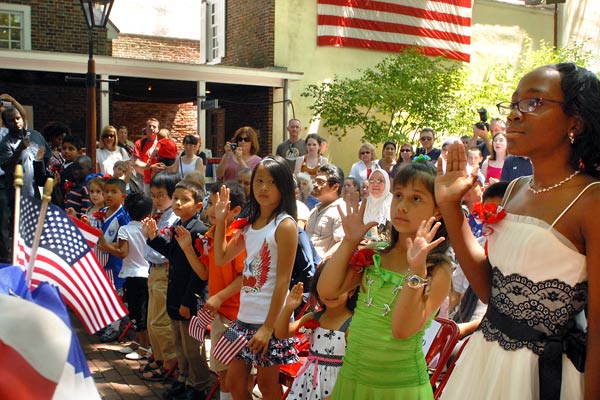 Tom Gralish, Inquirer Staff Photographer
In the newspaper today is the latest in a occasional series on health care in a typical community hospital by Inquirer writer Michael Vitez. He has been embedded with Abington Memorial Hospital since last fall.

His story, with my photos, is about how high costs and rigorous Medicare rules can force hospitals and patients into a catch-22. After she was injured in a fall, the family of Fran Bogom had to plead with doctors and officials at Abington to find some way to let her stay in the hospital long enough to qualify for Medicare rehabilitation payments.
The previous stories can be found here.