Archive: October, 2010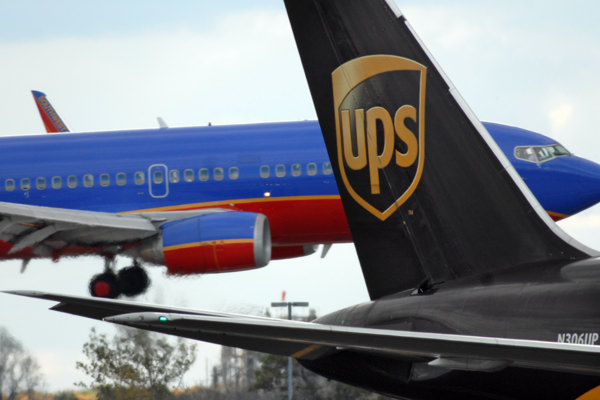 Some days go exactly the way you would expect. Then some don't. Thankfully, most of my days - like today - are more like the latter than the former, which is one of the great things about newspaper photojournalism.
When my day started, I had no idea I would spend half of it standing outside a chain link fence with an old manual focus Nikon 800mm f/5.6 telephoto lens on a tripod aimed toward a UPS cargo plane. I'll get back to that in a bit. Luckily, as the day became colder and more windy, I had a warm jacket with me, because when my day started - long before sunrise - I did know I would be out on the Schuylkill River at 6:15 a.m.
Tom Gralish

, Inquirer Staff Photographer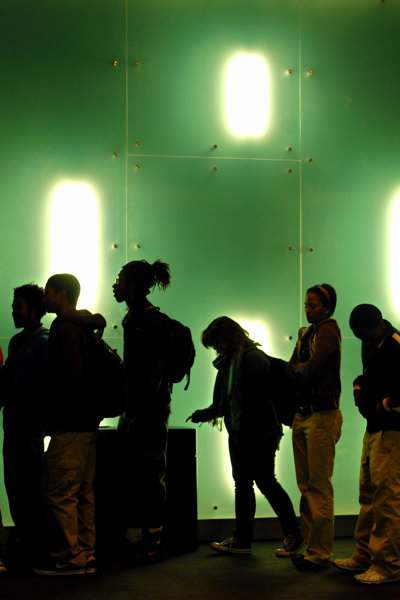 I have been inside the beautifully restored 1891 Baptist Temple - the Temple Performing Arts Center - on the university campus before.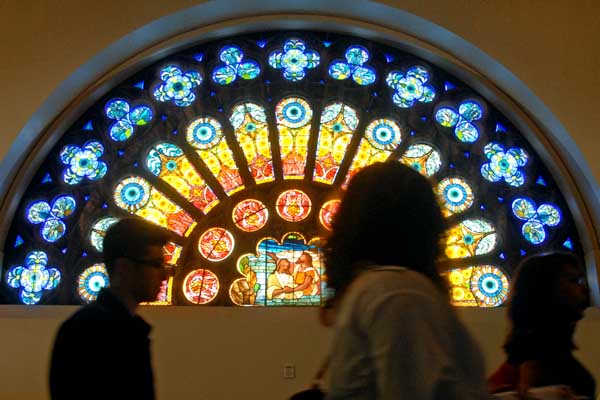 Each time I am drawn to the original stained glass windows and its reflections off the glass walls and staircases in the lobby. I know there is an amazing picture to be taken there, and eventually the people, the ambient light or the event will all come together - and I will make it.
Tom Gralish

, Inquirer Staff Photographer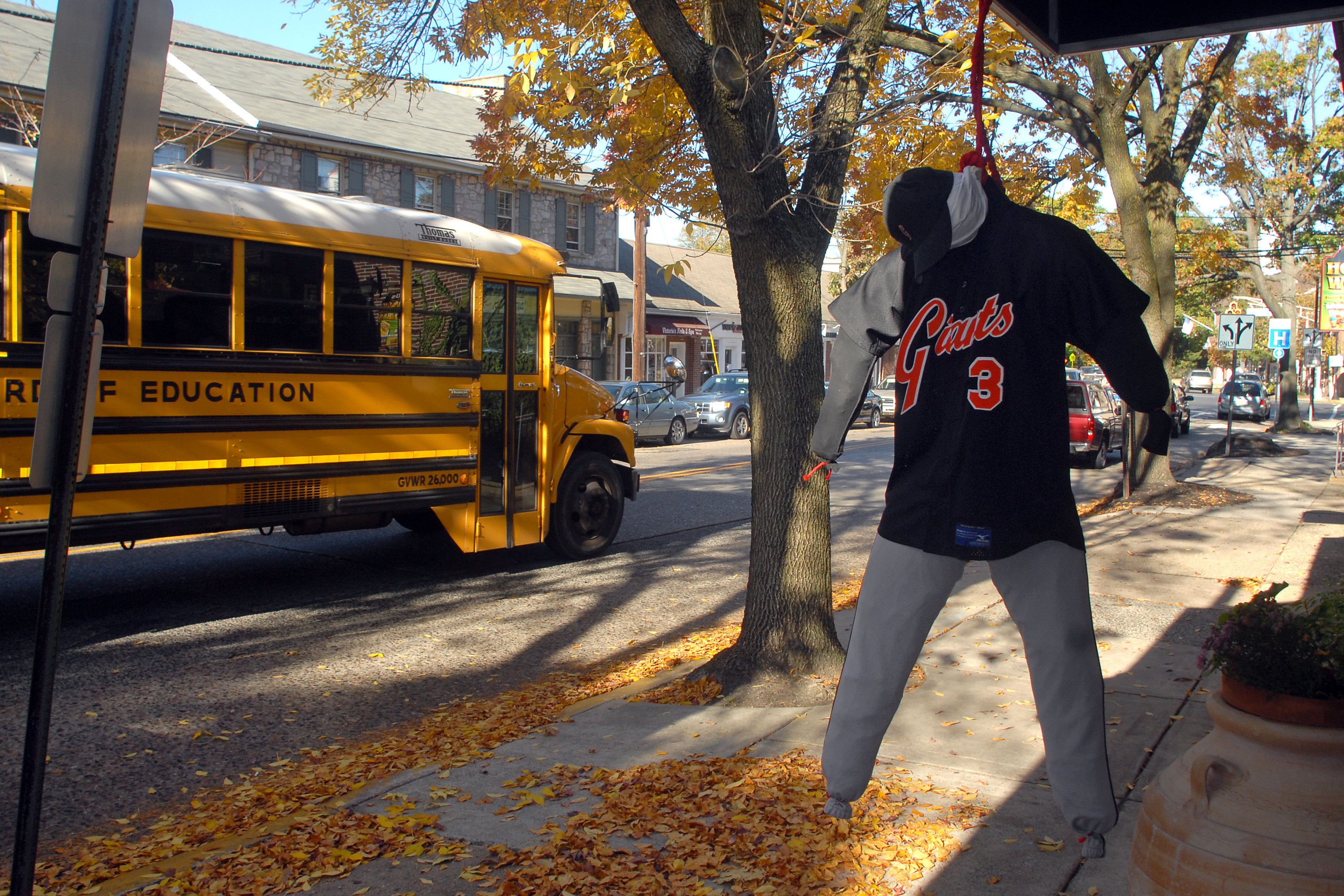 You can't always blame the other guys.
Tom Gralish

, Inquirer Staff Photographer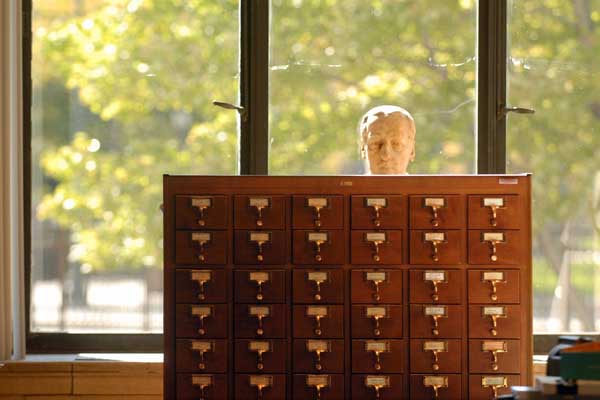 It's among my favorite kind of assignment: "We have a story coming tomorrow about some X, Y or Z - so we need you to get something for the section front."

I love trying to make pictures that can provide visual information at the same time they give readers something intriguing, fun or aesthetically pleasing to look at. Something that might make someone read a story they might otherwise overlook.

On Friday I was asked to illustrate a story that would be an update on construction of the new Barnes Foundation museum and gallery. It's the first addition in generations to the Ben Franklin Parkway's cultural corridor.
So what's the "Kilroy was Here" photo above have do with the one of the world's largest private collections of nineteenth and twentieth-century French post-impressionist and modern art paintings in the world?

It's a bust of William Pepper, founder of the Philadelphia Free Library, in a window at the Edwin A. Fleisher Collection of Orchestral Music in the Central Library on Logan Circle. I saw him down the hall while waiting to get an okay to look out an upper story window there while trying to find a vantage point to make an overall of the Barnes site. I also went up into the observation deck of City Hall and tried unsuccessfully to reach building managers at a couple of condo and apartment high-rises (since 9-11 you can no longer just walk into a lobby and ask to go up on the roof).
Tom Gralish

, Inquirer Staff Photographer

This post was lost for a week. It went up, then down last week after I, like a lot of people, was intrigured by the totally one-of-a-kind golf photo shot at the Ryder Cup by Daily Mail photographer Mark Pain. It would have been extraordinary enough - a flubbed chip shot by a golfer with the ball heading straight towards Pain's lens - but it wasn't the photo, or even Tiger Woods that made it intriguing.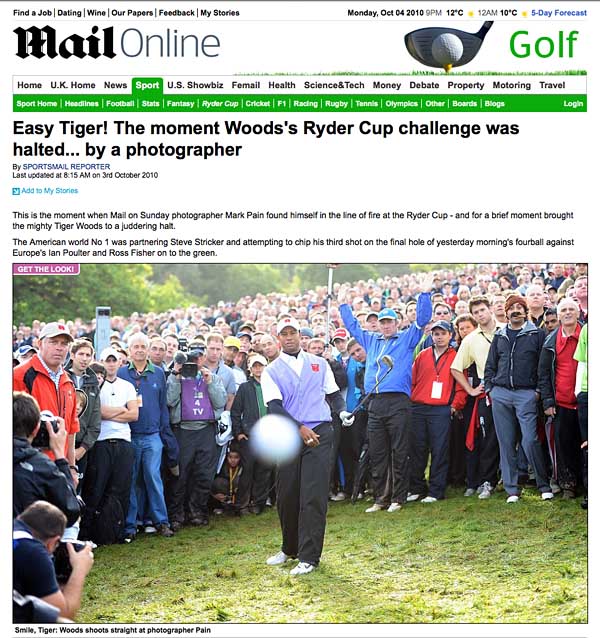 No, what made the photo an overnight internet phenomenon was the spectator on the right - dubbed "Cigar Guy." Sanding there wide-eyed with his wig, fake mustache and stogie, he caught the eye of everyone around the world wide web.
Tom Gralish

, Inquirer Staff Photographer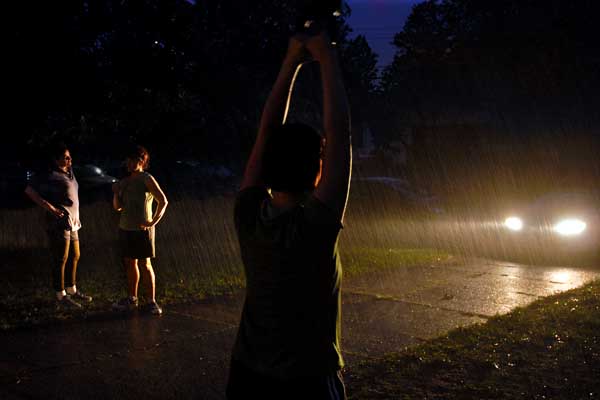 A cool down in the rain after their workout with a personal trainer in his Cherry Hill garage. The pictures were for a Well Being column by Inquirer writer Art Carey on a conditioning program called CrossFit.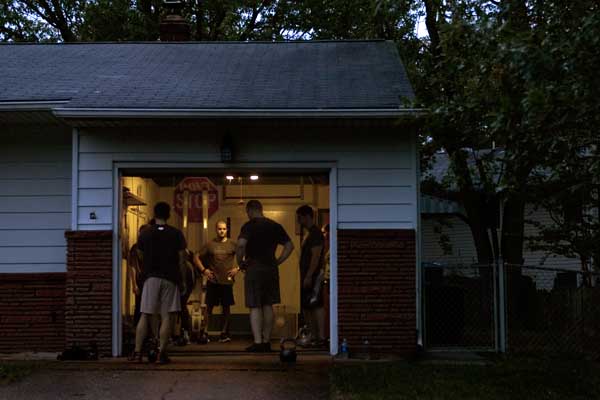 The lights of the door opener were all that illuminated the interior of the single car garage, and nighttime was setting in just as the class was beginning. Half the group was exercising inside the garage and the rest were outside on the driveway - in the dark. I could tell right away the lighting was going to be my biggest challenge - until it started to rain (This was beginning of last Thursday's torrential downpours that would flood parts of the city).
Tom Gralish

, Inquirer Staff Photographer
A young football player is sidelined - just a few months after losing his mother to cancer. The star wide receiver for a team that won South Jersey's Group 4 title last season has drawn recruiting interest from colleges and was looking forward to his senior year when he was injured in a freak play that is going to cost him half the season.
I can't know exactly how feels, but I was touched by the sight of Drake Rodgers watching while the rest of his Cherokee HS team practiced. I shot the photo and figured I'd made a telling image.