Tom Gralish

, Inquirer Staff Photographer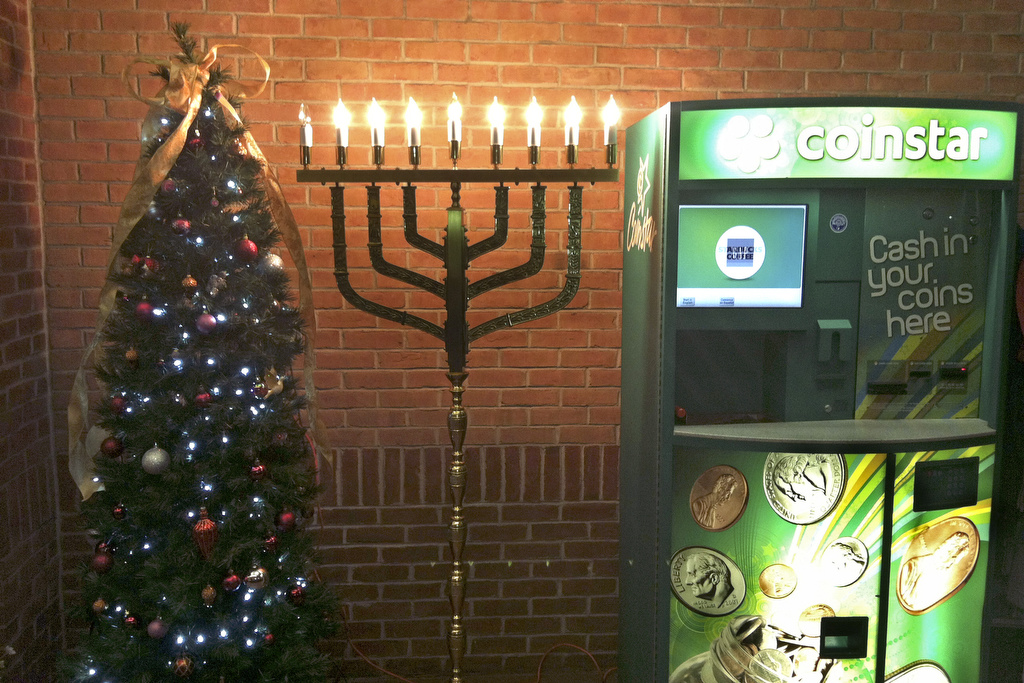 Wegman's, in the Garden State Park Shopping Center.
Tom Gralish

, Inquirer Staff Photographer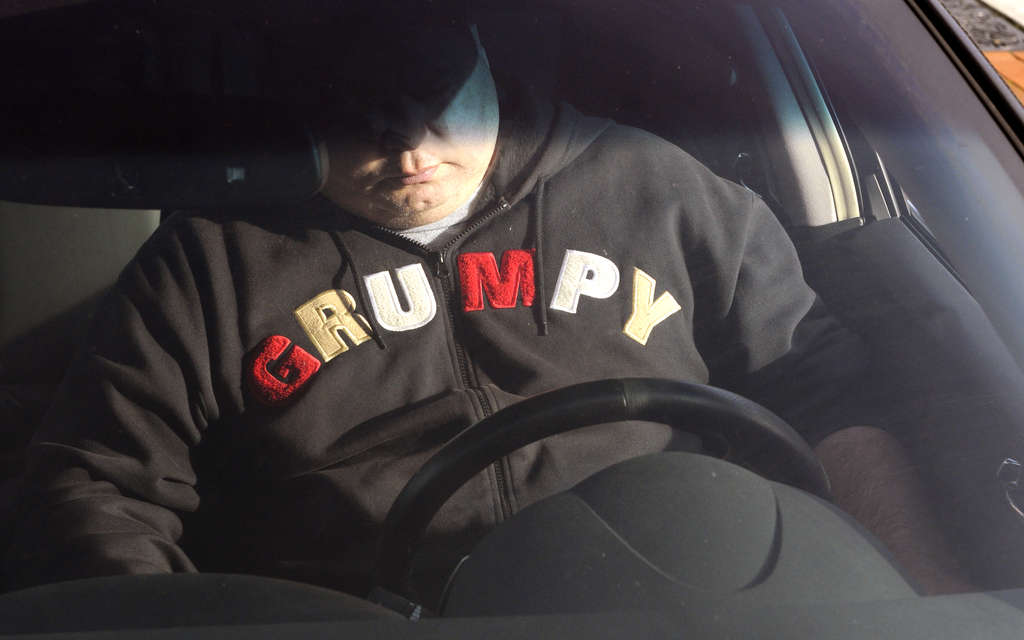 ...or as Inquirer copy editor Chris Kupferer wrote in the caption for the photo in today's Scene Through the Lens column: Snow White must have taken the other six into the store with her...
Speaking of the newspaper column (runs in black and white on page B-2 every Monday), a gallery of the ten most current versions - in color - has been created for the Inquirer phillytablet app. Click here or on the photo to see them (and here to buy the Android tablet for a Holiday Special price of $89).
Tom Gralish

, Inquirer Staff Photographer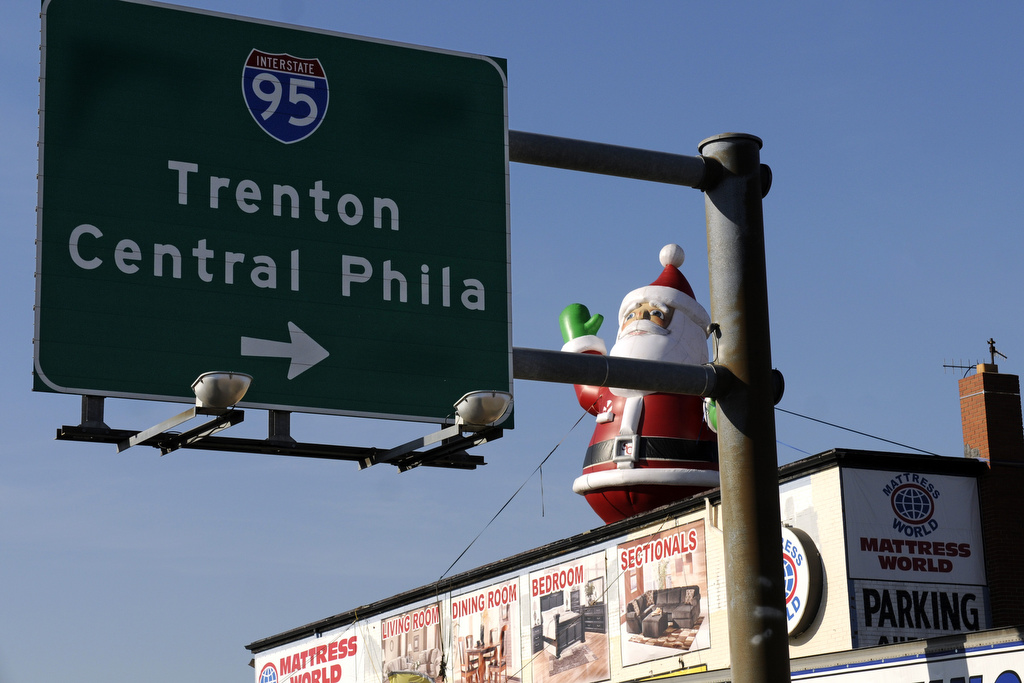 It's that time of the year, when wacky waving inflatable arm-flailing tube people are replaced by big Santas, snowmen and Snoopy's in the roadside advertising game. Next up, living Statues of Liberty...
Tom Gralish

, Inquirer Staff Photographer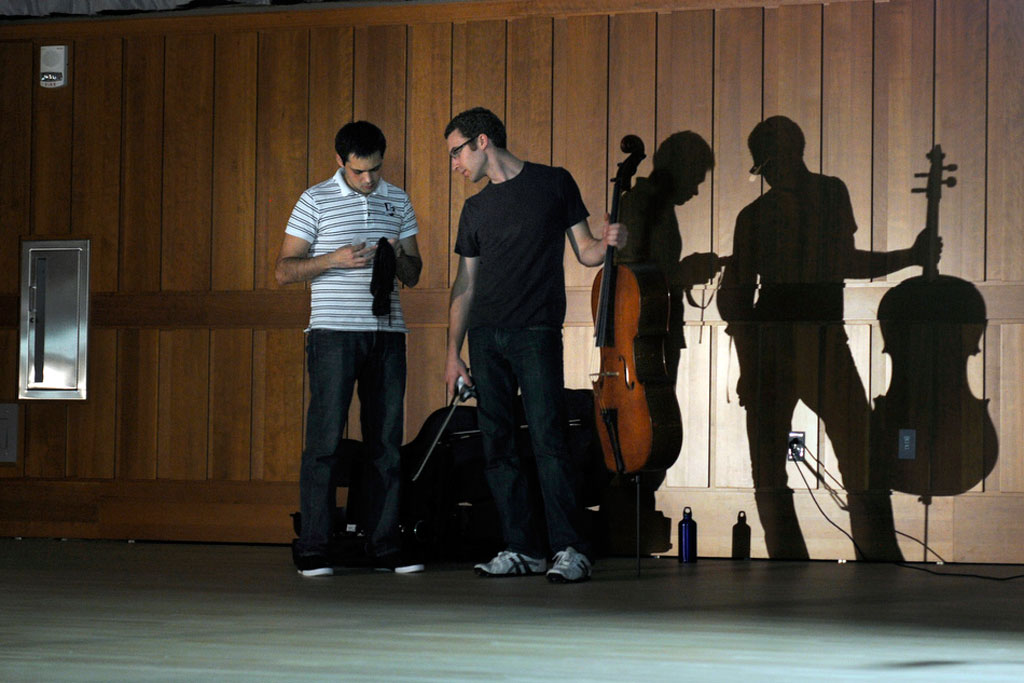 Okay, so unlike my previous post, I can't blame this on the month of November. Here it is, a week after the Inquirer's series on the Curtis Institute of Music is published and and I'm just now getting around to saying something. That's par for the course (couldn't come up with a musical metaphor) for me on this - I was still uploading photos into each day's image gallery well into the night berfore each story ran in the newspaper.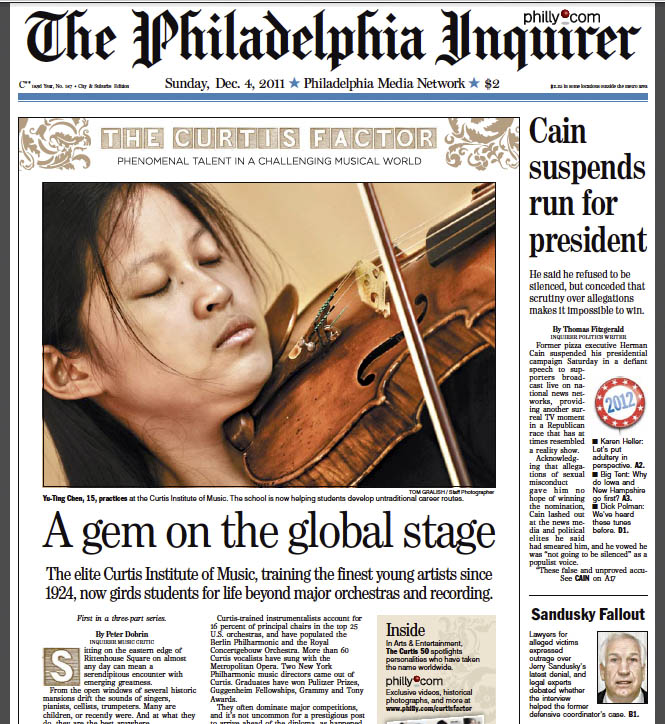 If you didn't see it last weekend, take a look at the whole packege:
Tom Gralish

, Inquirer Staff Photographer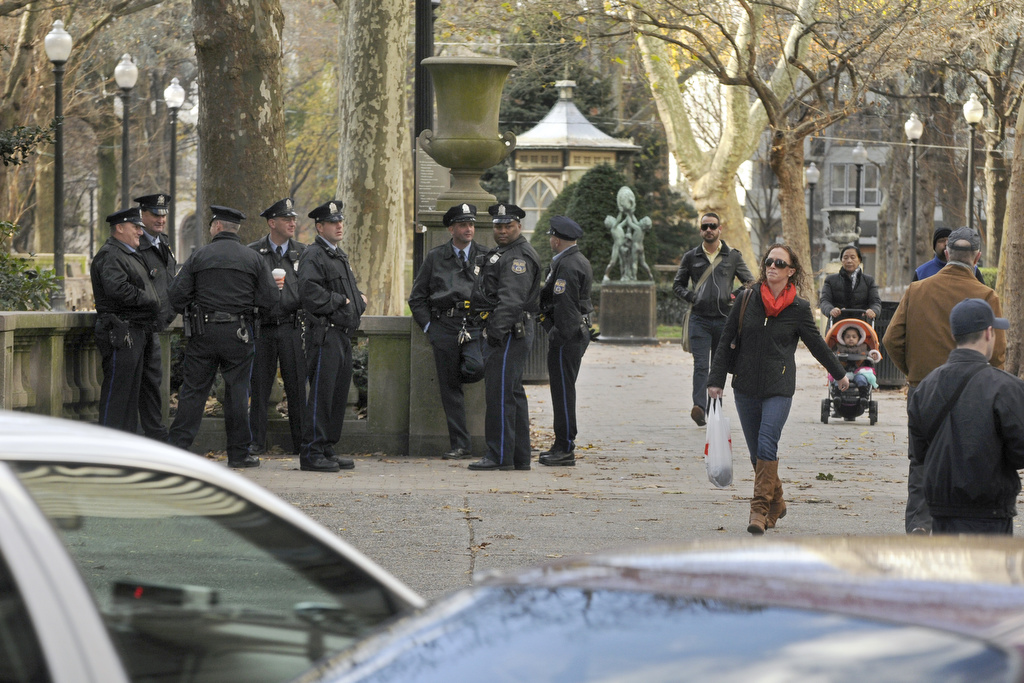 Cops protecting the entrance to Rittenhouse Square Wednesday morning.
I'm glad November is over. I missed out on a lot, at least photographically speaking, with a week of furlough, another inside filling in as a photo editor, and on vacation for a lot of the rest of the month.
Tom Gralish

, Inquirer Staff Photographer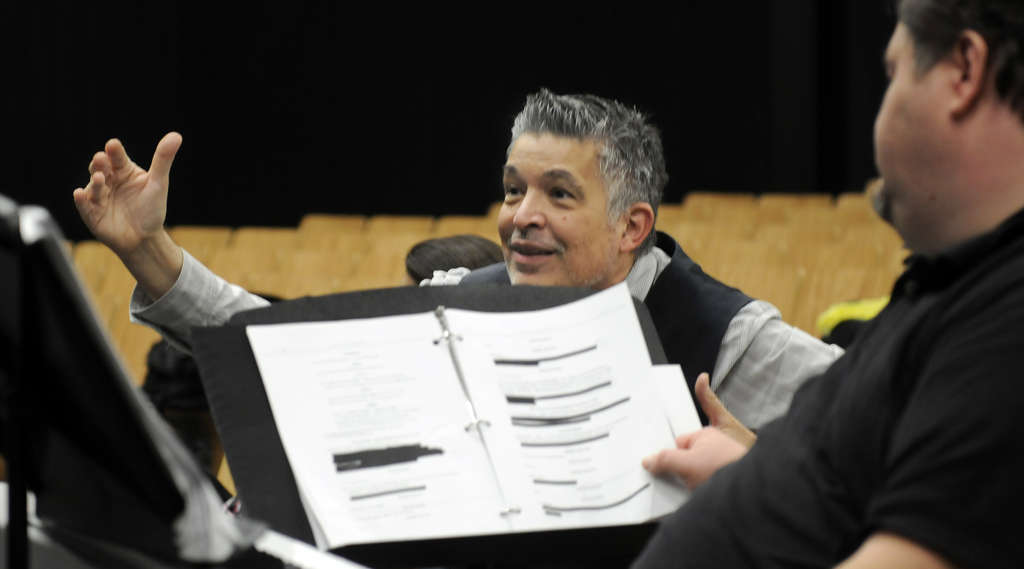 Drama teacher Lou Volpe has headed Truman High's drama department since 1969. He was the first teacher to stage a high school production of Rent, and as Inquirer columnist Karen Heller writes today, "his production of Les Mis - with a cast and crew of 127! - is the definitive school production."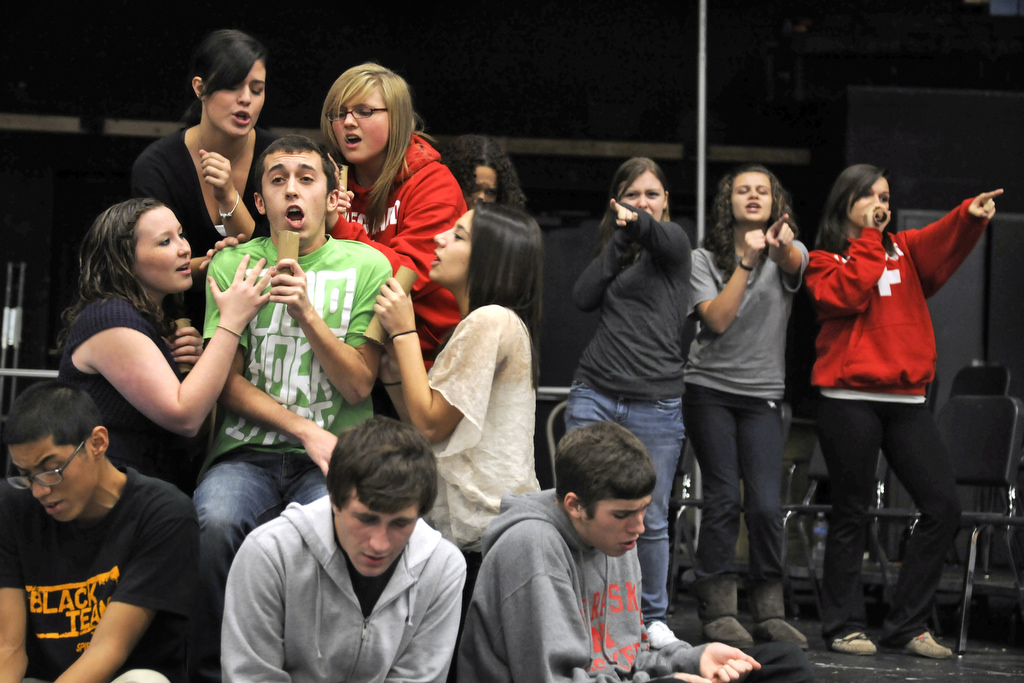 Tom Gralish

, Inquirer Staff Photographer

Between photographing Lang Lang this week and currently immersed in editing a few month's worth of photos and video for an upcoming multi-faceted project the newspaper is preparing on the Curtis Institute of Music, I guess have I classical music on my mind. Lots of other bloggers post music videos (usually leading into the weekend), but until now, not me. So, here's my first "Friday Video:"
Tom Gralish

, Inquirer Staff Photographer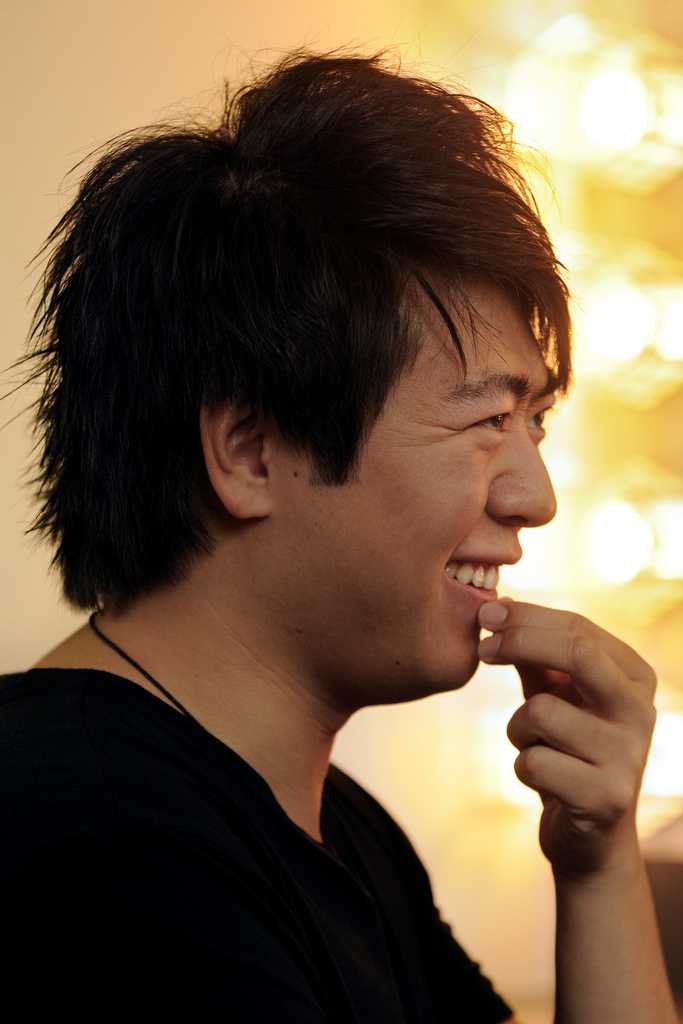 I had the chance to hang out in Lang Lang's dressing room at the Kimmel Center yesterday. Since graduating from the Curtis Institute of Music in 2002, Lang has become a symbol of a new international China, having worked with three major recording labels and been featured on international telecasts from the Beijing Olympics.
And, he says, paparazzi follow him everywhere he goes back home.
He'll be making his simulcast debut this weekend, together with the Philadelphia Orchestra under conductor Charles Dutoit, performing Franz Liszt's first Piano Concerto live in 500 movie theaters across the country in a celebration of the legendary composer's 200th birthday.