Tom Gralish, Inquirer Staff Photographer
The downpour started just as I pulled into the driveway of Paulsdale, the Mt. Laurel birthplace of Quaker suffragist Alice Paul. I was early for NJ Gov. Chris Christie's scheduled signing of a funding bill for the New Jersey Historic Trust. It would have made a better photo if the governor were the one walking up to the porch, but you can't have everything. It was done raining by the time he arrived.
Since we all know what the governor looks like by now, I didn't feel the need to photograph him actually signing the bill, or speaking from the podiium. Besides, the room inside the 1880's farmhouse was packed - and probably really hot. So I stayed outside, looking in through the hundred-year-old glass.
Tom Gralish, Inquirer Staff Photographer
I spent a morning with Ocean City NJ's "#1 Beach Bum" seventy five year old bodyboarder Earl Paul. He was being profiled in the Sunday Inquirer by South Jersey columnist Kevin Riordan. Knowing I didn't need a ton of photos for the newspaper, and aware since the story wasn't coming out for a week, I would have plenty of time to edit - I decided to concentrate more on producing a video.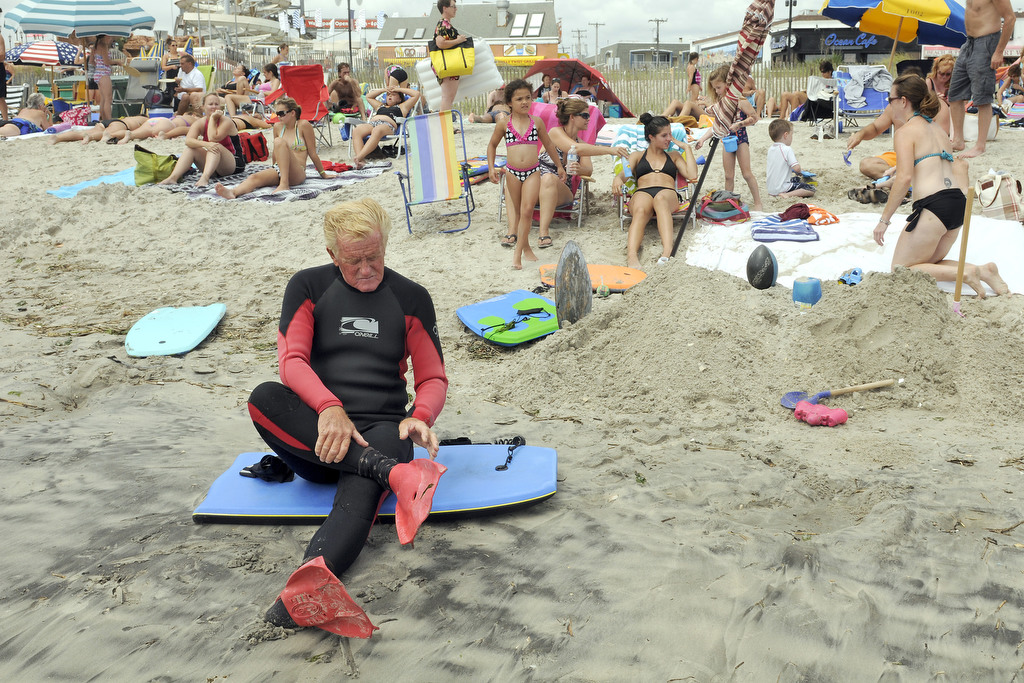 I've shot about two dozen videos now, and each and every one has been a learning experience. They've all felt like a work in progress when the time came for me to hit the "export" tab.
Although a little bit too long, this one comes the closest so far to how I'd like them all to look.
Tom Gralish, Inquirer Staff Photographer
To paraphrase Van Morrison - what a fantabulous day to make pictures, 'neath the cover of blue August skies...
In my last post we were in the throes of a heat wave. Vacation and the wonderful distraction of the birth of my first grandchild bring me here weeks later to one of the best weeks of the summer, weather-wise.
Tom Gralish, Inquirer Staff Photographer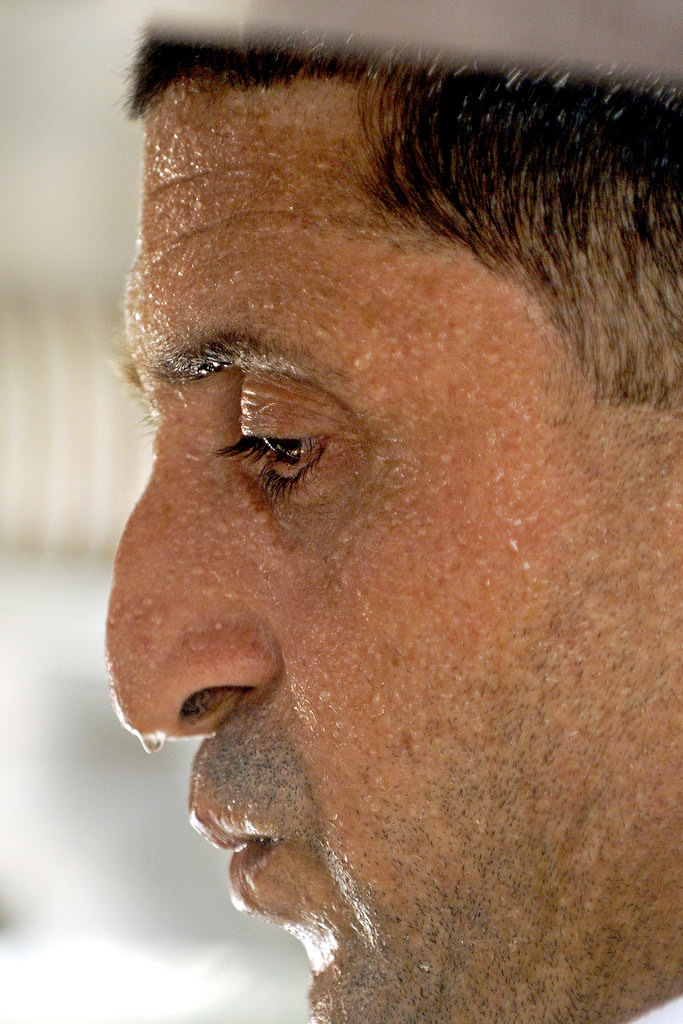 After a couple days of this heat wave, I wasn't looking for kids playing in fountains. Especially on the day Philadelphia actually sets a record (we seldom get above 100 degrees - 104 is really hot).
So when I was assigned - for the fourth day in a row - to make a "news" photo of the weather, I was determined to get something different. The first thing I did was give myself a couple of rules: No kids. No open hydrants. No pools.
On my first try I was able to follow them, but had to bend them a bit as I moved along.
Tom Gralish, Inquirer Staff Photographer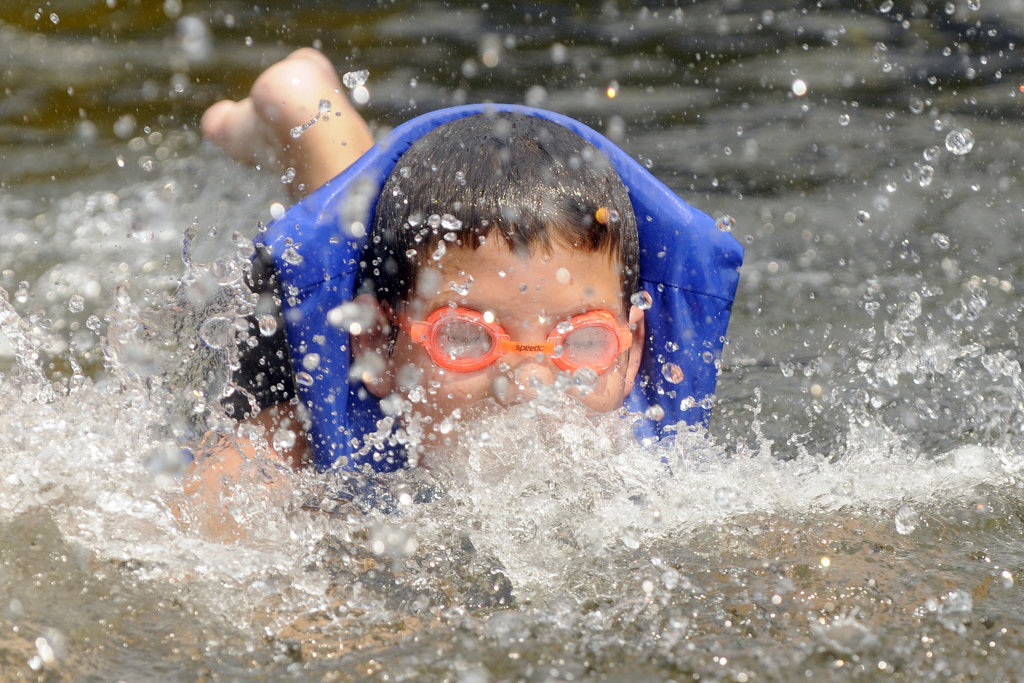 Started a really hot day in the woods of New Jersey where Carnival Day gave the 1,600 children at the JCC Camps at Medford plenty of ways to refresh themselves.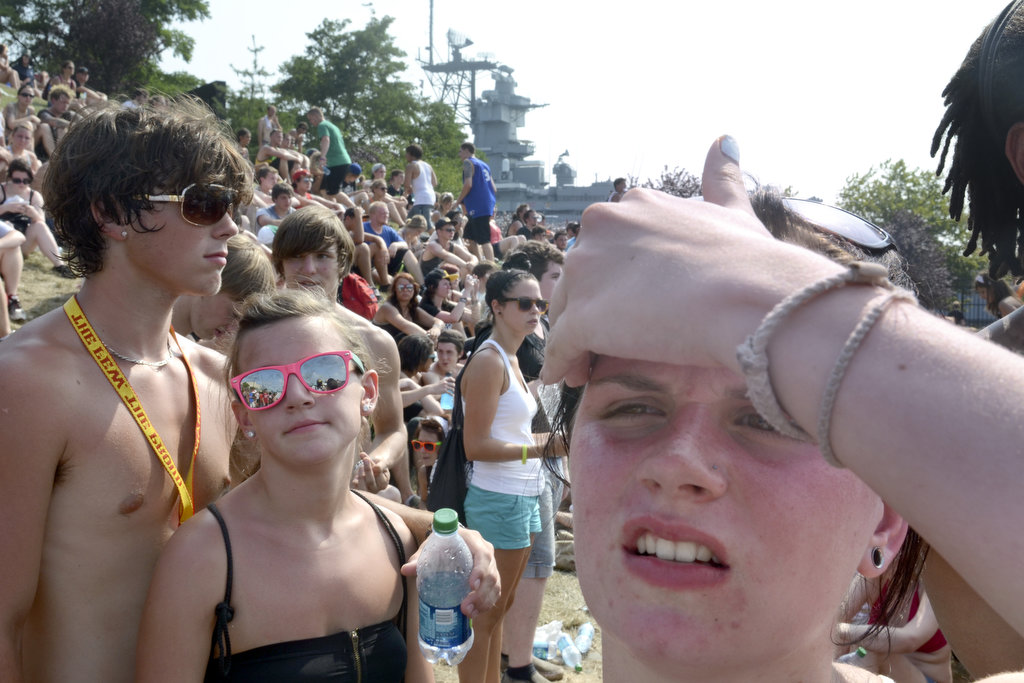 Then off to Camden's riverfront Susquehanna Bank Center for a stop on the Warped Tour 2011 concert. It was still hot.
Tom Gralish, Inquirer Staff Photographer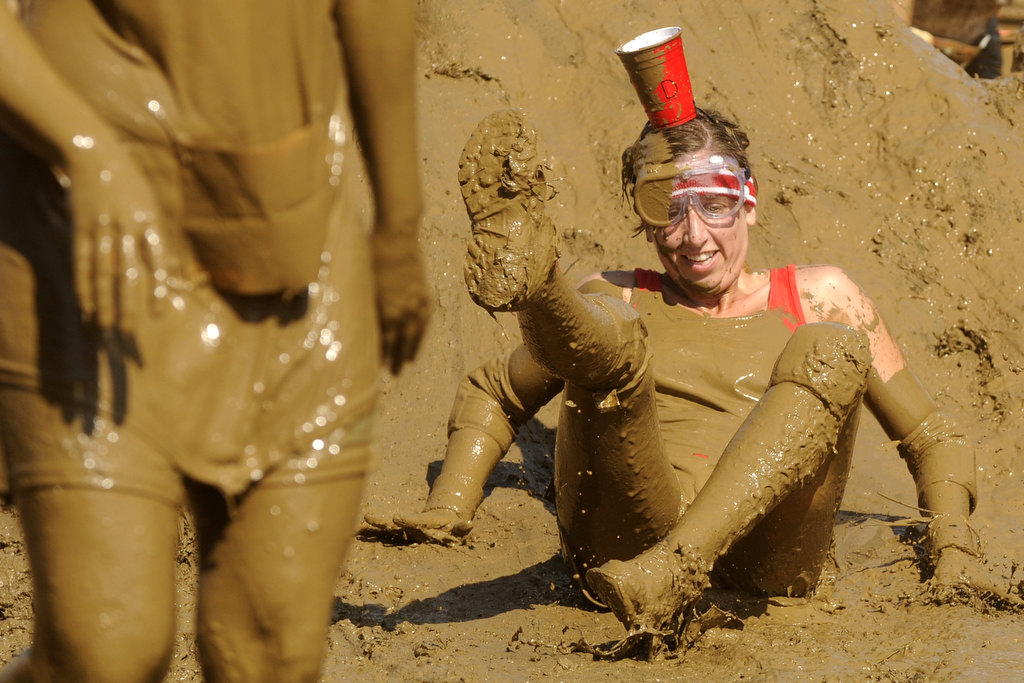 My note Sunday morning said "Race starts at 7.45 a.m. most are likely to be finished by about 8.45 a.m."
That's about all I knew about the "Merrell Down & Dirty Mud Run." Before leaving I looked at the event's website and saw photos of the muddy runners, and descriptions of the six to nine obstacles, including a ladder wall, tunnel, and hurdles. Also saw they sold out after 6,000 runners registered. But I still didn't really know what to expect.
Tom Gralish, Inquirer Staff Photographer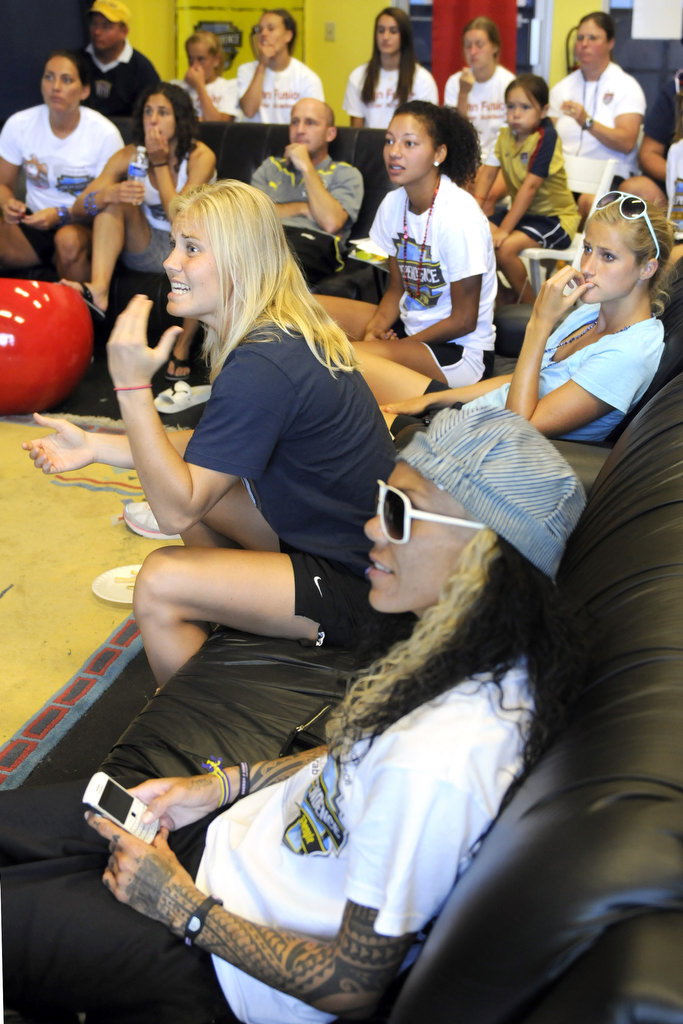 I was only half watching (I was still editing photos on my laptop from a morning assignment) as the Women's Professional Soccer (WPS) players on the Philadelphia Independence watched the U.S. women's team - with three of their teammates- play Japan in the World Cup final.
So my mind wandered, and I started thinking about how many times I've photographed people them watching televison, or with the tube just glowing in the background. Sometimes events unfold, and the world watches - OJ Simpson's slow speed chase. Other times the TV itself is the event - Who Shot Jr?
A lot of times it involves sports. I recalled just a few days ago I attended another "viewing party."
Tom Gralish, Inquirer Staff Photographer
I like to walk and I like sidewalk cafes (see a previous post). But when push comes to shove (luckily it didn't here) and both try to occupy the same city sidewalk, I side with the pedestrians.