Tom Gralish, Inquirer Staff Photographer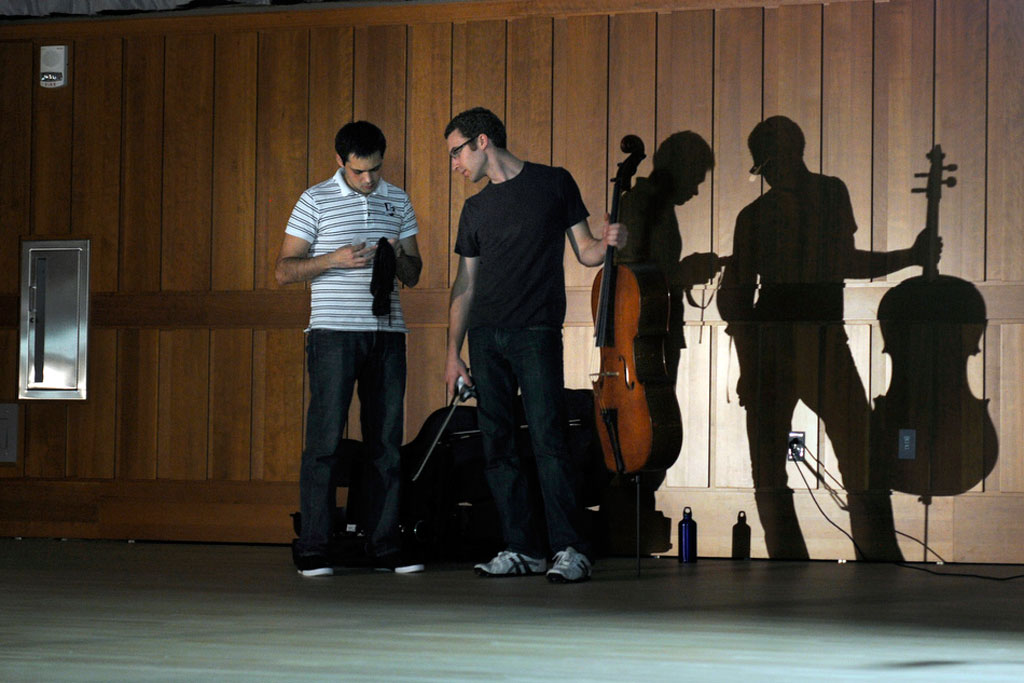 Okay, so unlike my previous post, I can't blame this on the month of November. Here it is, a week after the Inquirer's series on the Curtis Institute of Music is published and and I'm just now getting around to saying something. That's par for the course (couldn't come up with a musical metaphor) for me on this - I was still uploading photos into each day's image gallery well into the night berfore each story ran in the newspaper.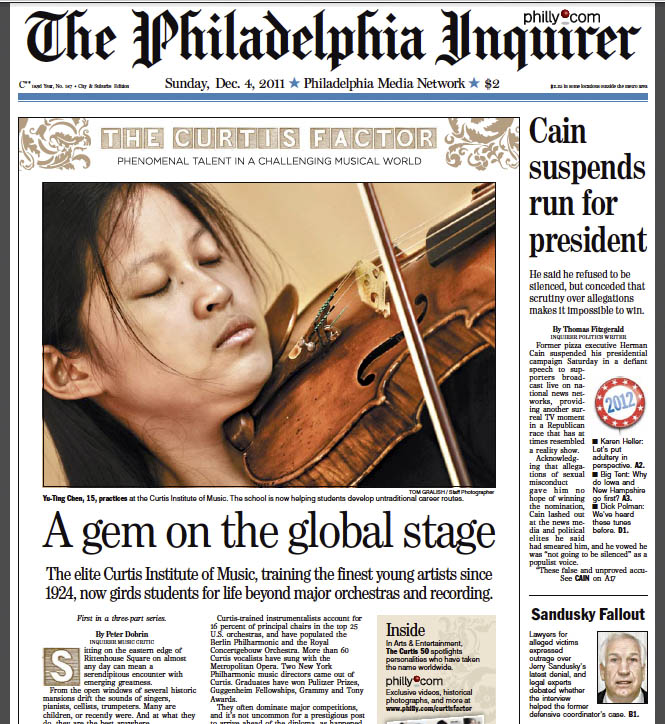 If you didn't see it last weekend, take a look at the whole packege:
Tom Gralish, Inquirer Staff Photographer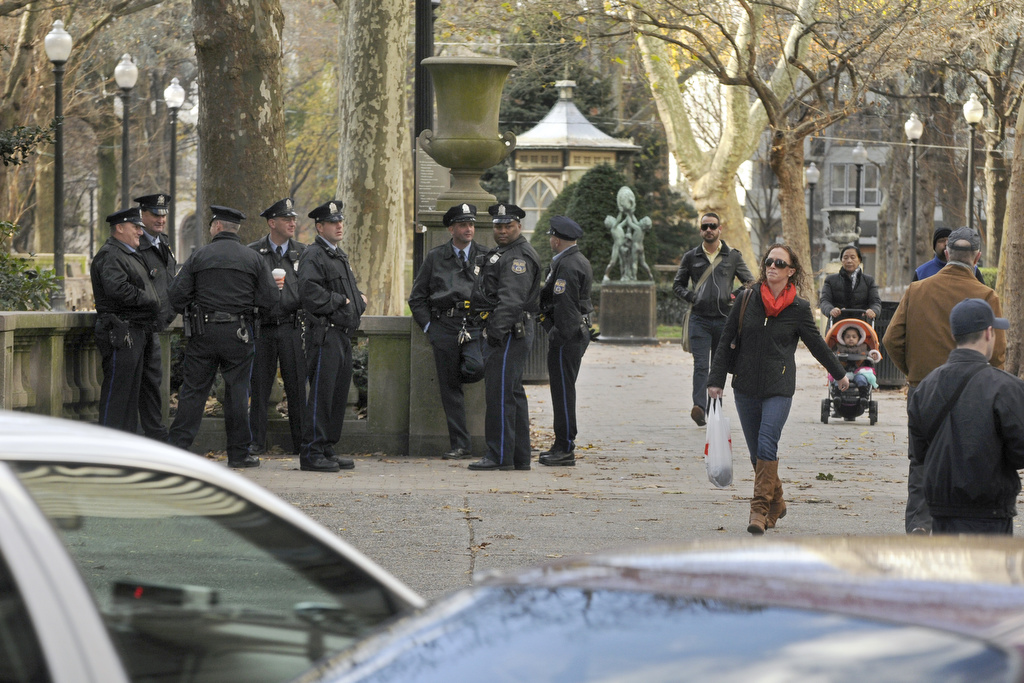 Cops protecting the entrance to Rittenhouse Square Wednesday morning.
I'm glad November is over. I missed out on a lot, at least photographically speaking, with a week of furlough, another inside filling in as a photo editor, and on vacation for a lot of the rest of the month.
Tom Gralish, Inquirer Staff Photographer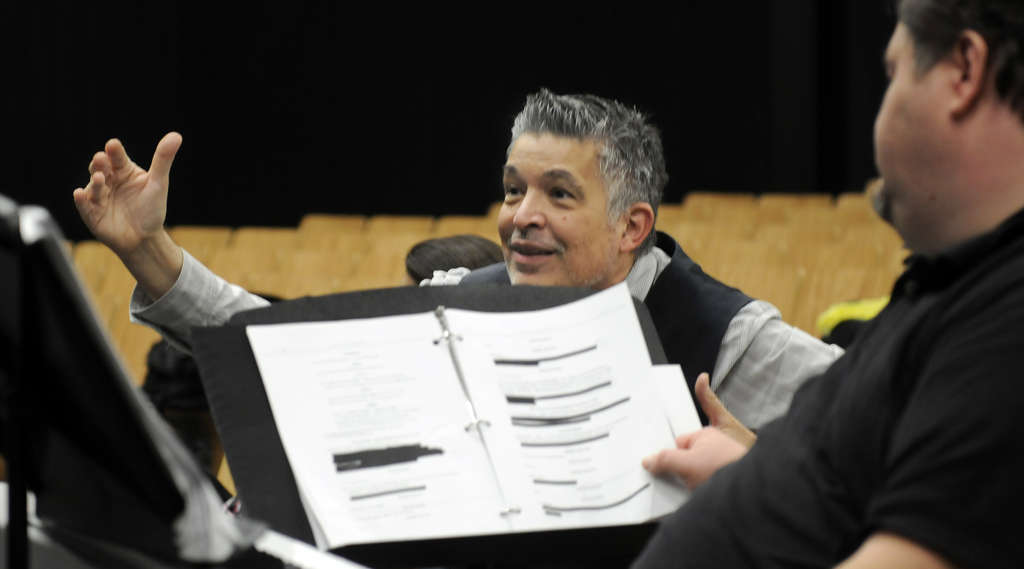 Drama teacher Lou Volpe has headed Truman High's drama department since 1969. He was the first teacher to stage a high school production of Rent, and as Inquirer columnist Karen Heller writes today, "his production of Les Mis - with a cast and crew of 127! - is the definitive school production."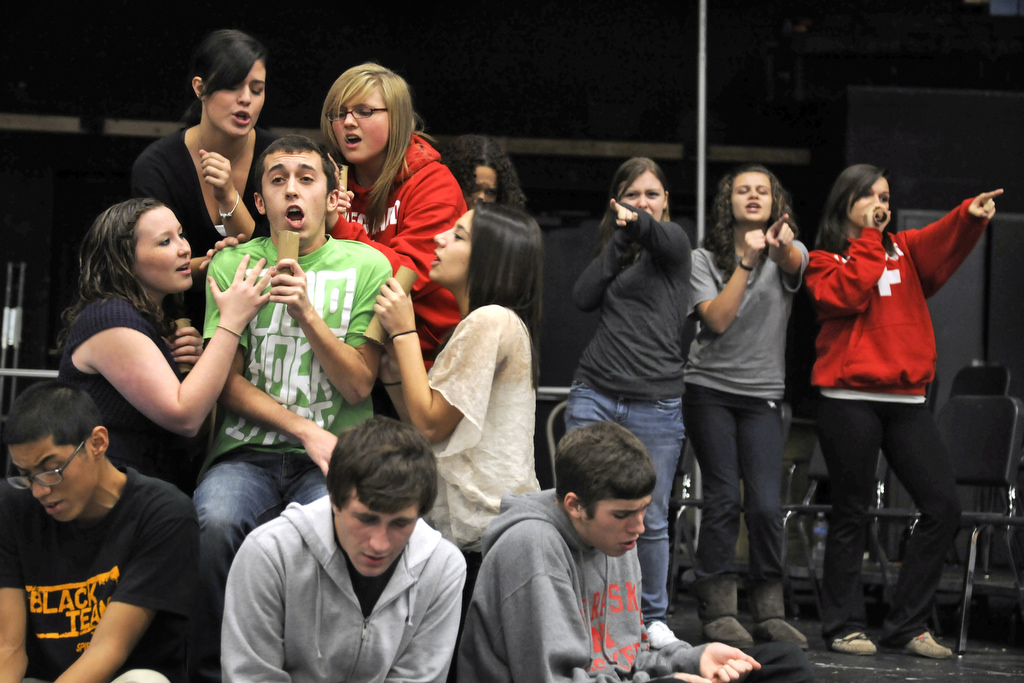 Tom Gralish, Inquirer Staff Photographer
Between photographing Lang Lang this week and currently immersed in editing a few month's worth of photos and video for an upcoming multi-faceted project the newspaper is preparing on the Curtis Institute of Music, I guess have I classical music on my mind. Lots of other bloggers post music videos (usually leading into the weekend), but until now, not me. So, here's my first "Friday Video:"
Tom Gralish, Inquirer Staff Photographer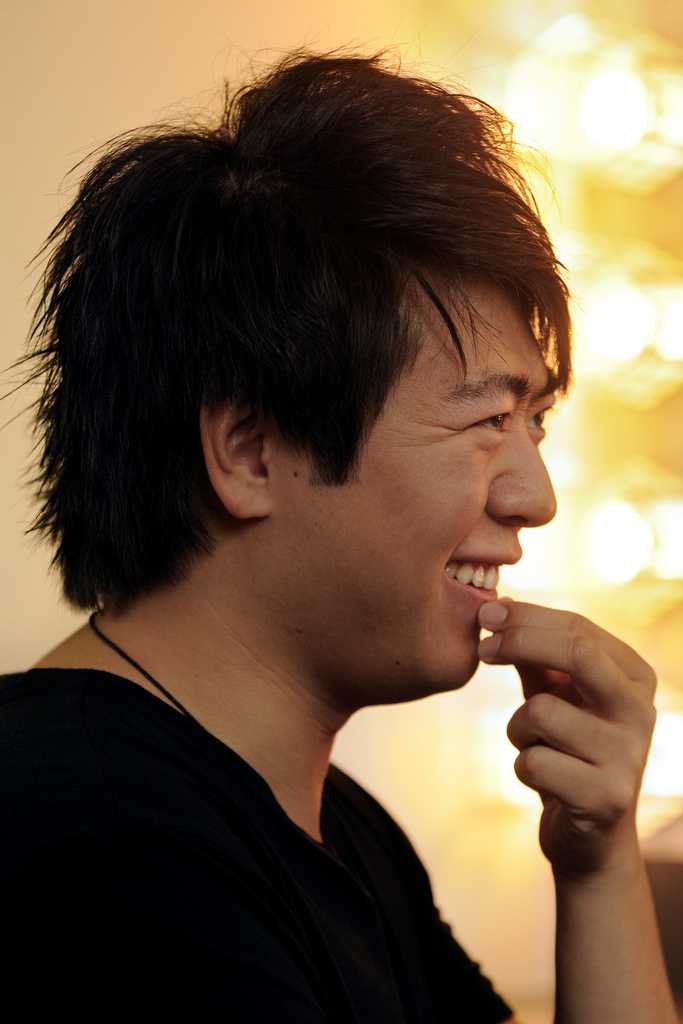 I had the chance to hang out in Lang Lang's dressing room at the Kimmel Center yesterday. Since graduating from the Curtis Institute of Music in 2002, Lang has become a symbol of a new international China, having worked with three major recording labels and been featured on international telecasts from the Beijing Olympics.
And, he says, paparazzi follow him everywhere he goes back home.
He'll be making his simulcast debut this weekend, together with the Philadelphia Orchestra under conductor Charles Dutoit, performing Franz Liszt's first Piano Concerto live in 500 movie theaters across the country in a celebration of the legendary composer's 200th birthday.
Tom Gralish, Inquirer Staff Photographer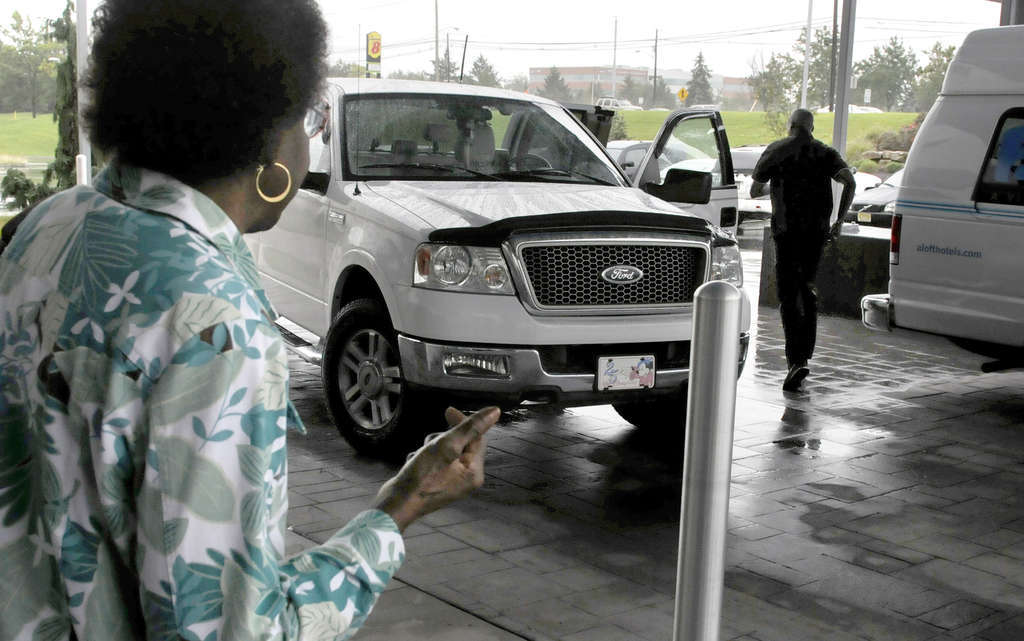 Olympic gold medalist Carl Lewis was running this week, but not for political office anymore.
Evelyn Lewis watched as her son took off for his to car following a press conference on the end of his New Jersey Senate campaign. The day before, a federal appeals court panel ordered the Democrat's name removed from the ballot, reversing a decision it made just last week. So he's done, with the Senate.
Tom Gralish, Inquirer Staff Photographer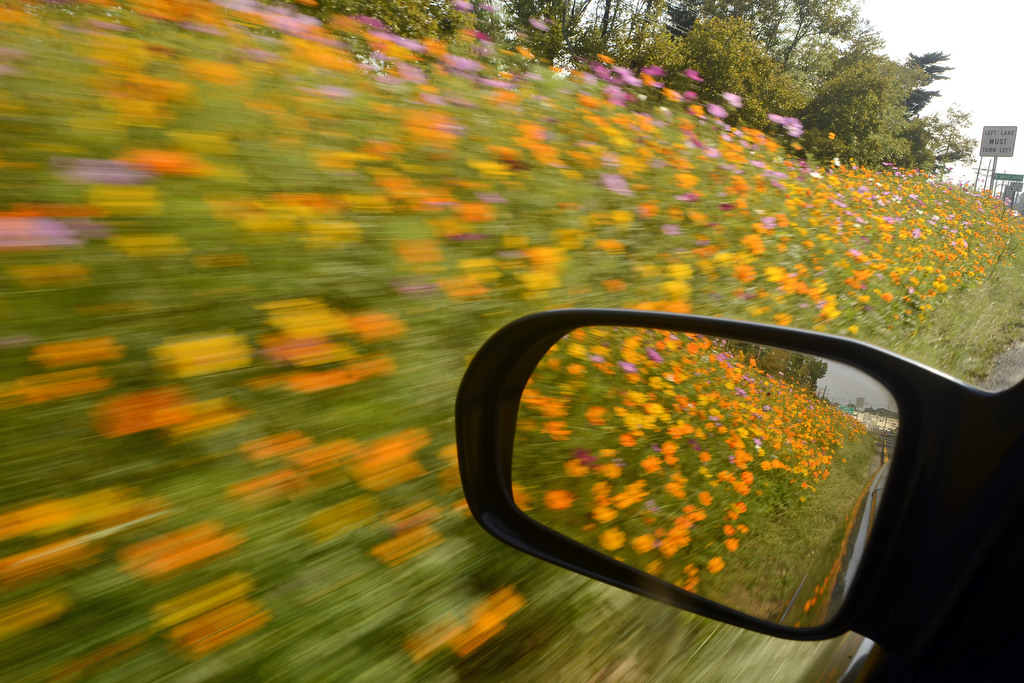 I covered the "ground breaking" back on a really hot day this past June when the mayor of Cherry Hill and NJ DOT officials stood in a parking lot as road graders cleared the median strip on township's unofficial Main Street, Marlton Pike - Route 70. They were about to plant a whole bunch of flowers on the congested four-lane stretch between Haddonfield Road and I-295.
I drive that very strip a couple times a week, so all summer I've watched the flowers grow and bloom. I started shooting video on them - a visual appreciation of sorts - after the August rains from hurricanes and tropical storms came along and they just exploded. Then South Jersey columnist Kevin Riordan wrote a story on the bipartisan political flower power that made it happen, and the video (below), along with the still photos, had a home. Click here, or on the photo above for the still image gallery.
Tom Gralish, Inquirer Staff Photographer
UPDATE: Binh Tsan died on Saturday. Police are still looking for the hit-and-run driver and ask that anyone with information about the vehicle contact the Cherry Hill Police Department Traffic Safety Unit at (856) 488-7820.
--------------------------------------------------------
I had just photographed a new Dinosaur exhibit being set up at the Garden State Discovery Museum yesterday and was heading over to photograph and continue my work on a video appreciation (look for it next week) of the wildflowers NJDOT and Cherry Hill planted to beautify the median on Route 70.