Tom Gralish, Inquirer Staff Photographer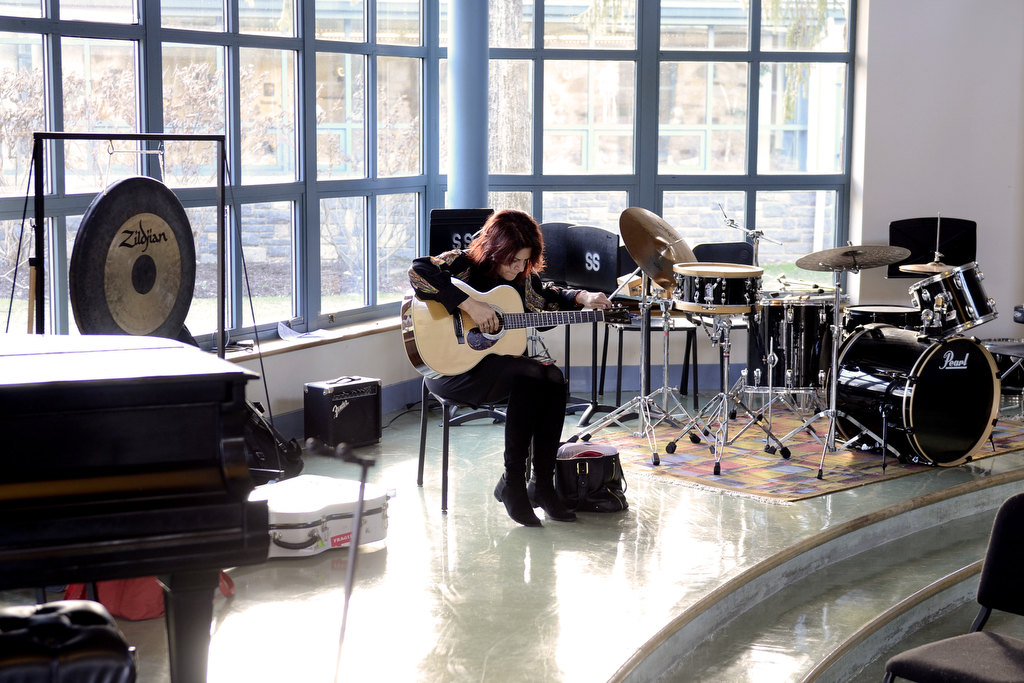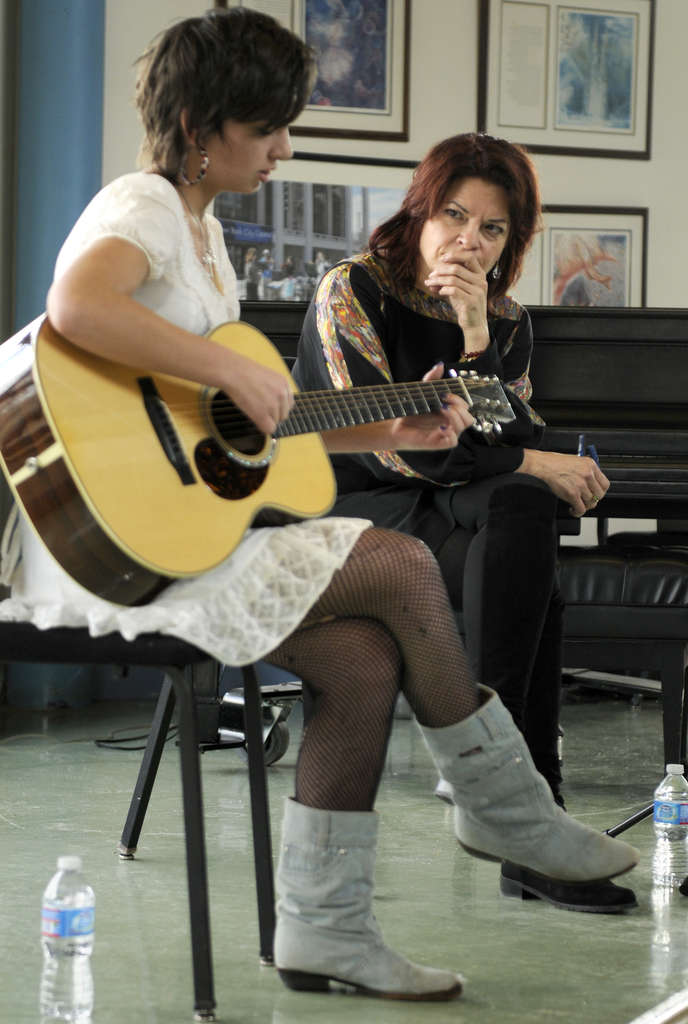 Lots of blogs have weekend music videos. They usually post on Fridays. Oh well. Here are couple really late weekend videos.
I photographed singer songwriter Rosanne Cash as she visited Springside Chestnut Hill Academy as part of their Dempsey Writer-in-Residence. She conducted a master class on songwriting and then performed for students in the auditorum.
Tom Gralish, Inquirer Staff Photographer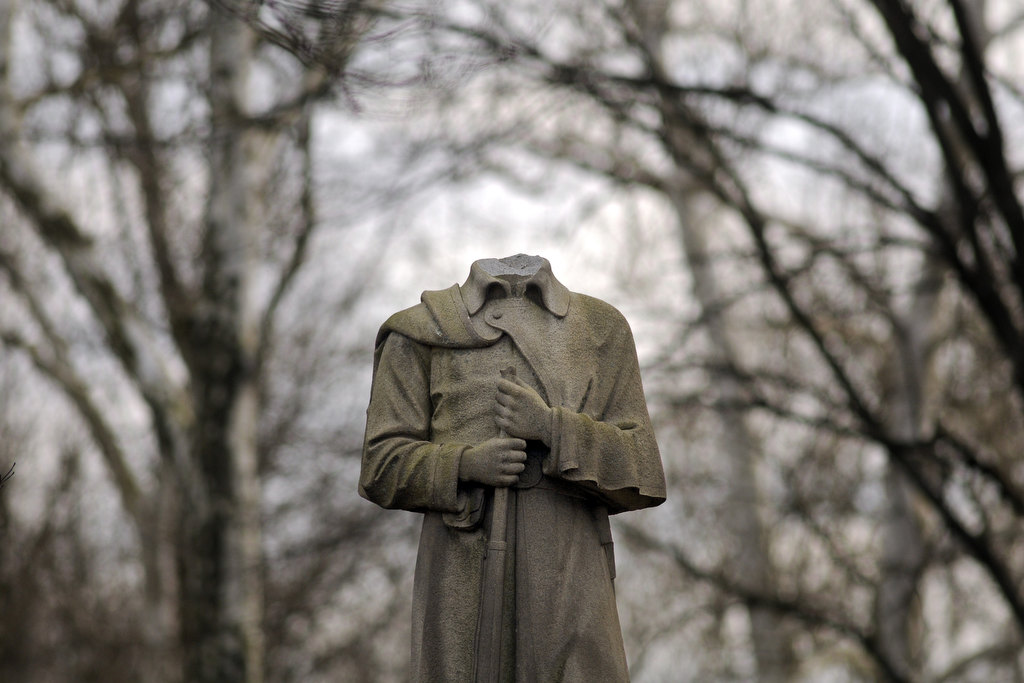 Newspaper photographers are always making headshots, and we usually try to make them as animated as possible. But this week I've had a couple that were definitely inanimate.
Some really big heads on the day Pep Boys auto parts chain was acquired by the Gores Group, for about $1 billion. I was already on assignment in New Jersey when I was asked to shoot one of their suburban stores. I did make a photo of the shop - in a ubiquitous strip mall - but couldn't pass up an opportunity to photography Manny, Moe and Jack in the flesh (fiberglas? plastic?). The last time I'd visited the statue of the three mascots outside their Philadelphia corporate headquarters was in the early 90's when they removed Manny's cigar for an anti-smoking campaign (Emanuel Rosenfeld, the bespectacled one, died 30 years early, but is said to have been a "reformed" smoker).
Tom Gralish, Inquirer Staff Photographer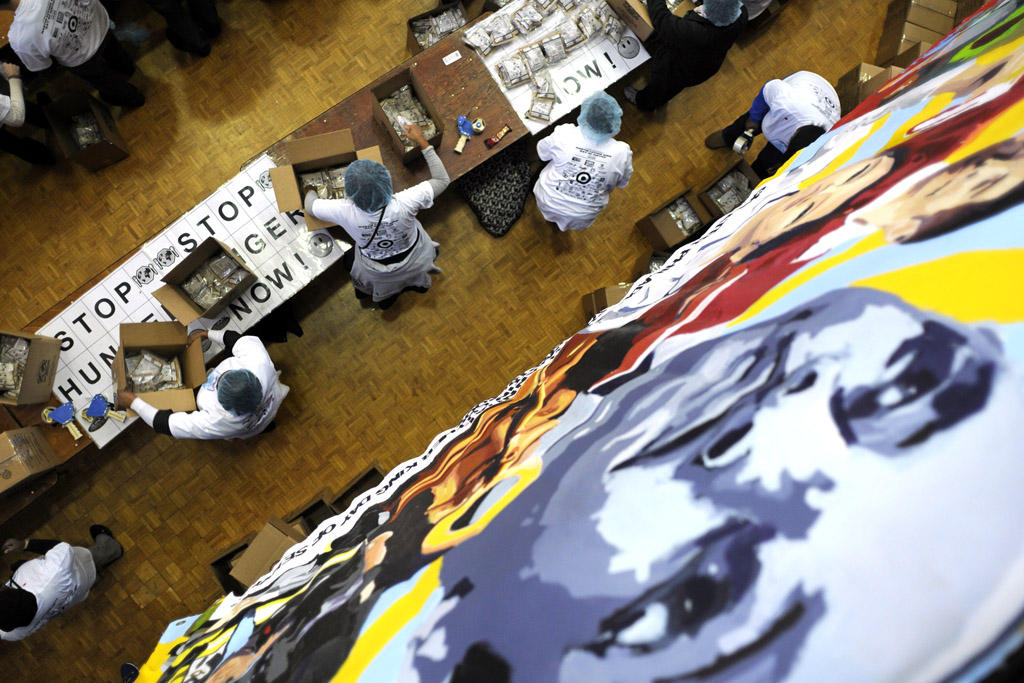 Yesterday was the 17th annual Martin Luther King, Jr. Day of Service with 85,000 people volunteering (a national record) in 1,300 service projects around Philadelphia, the suburbs, South Jersey and Delaware.
I've covered the day of service many times over the years, always trying to avoid the big "signature event" that gets all the coverage on TV, radio, web and newspapers. In the past, in a smug self-important sort of way, I'd aways decided to stop in at the big event site, make a quick photo using all the murals, banners and signs for a background, grab the press kit/schedule… then figure out where to go to cover the "real" volunteers at one of those other thousand or so sites.
Tom Gralish, Inquirer Staff Photographer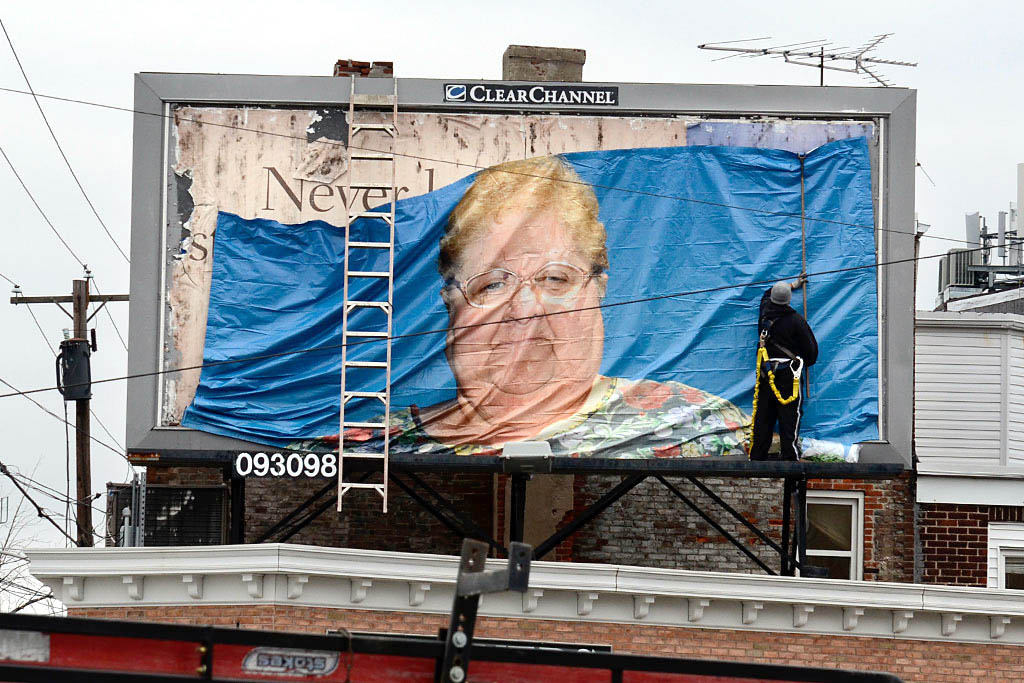 After covering a lot of disappointment for the newspaper recently, it's refreshing to photograph someone reveling in one of those most delightful of feelings - SUCCESS!!! That's why we like our teams to win (way to go Temple basketball… maybe next year Eagles & Phillies, good luck Flyers & Sixers). It's especially gratifying when someone on the "photographer team" does well as the result of their efforts and endeavors.
This month that would be South Philadelphia's Zoe Strauss.
Tom Gralish, Inquirer Staff Photographer
Another year, and I'm grateful I'm still a newspaper photojournalist.
In looking back over my photos from the past year, I find most of my favorites are not news or sports photos. As usual, most of the pictures I like best didn't make the front page or won't win any contests. I'm not sure I would even call them my "best" of the year. But they are the ones that made me smile.
Tom Gralish, Inquirer Staff Photographer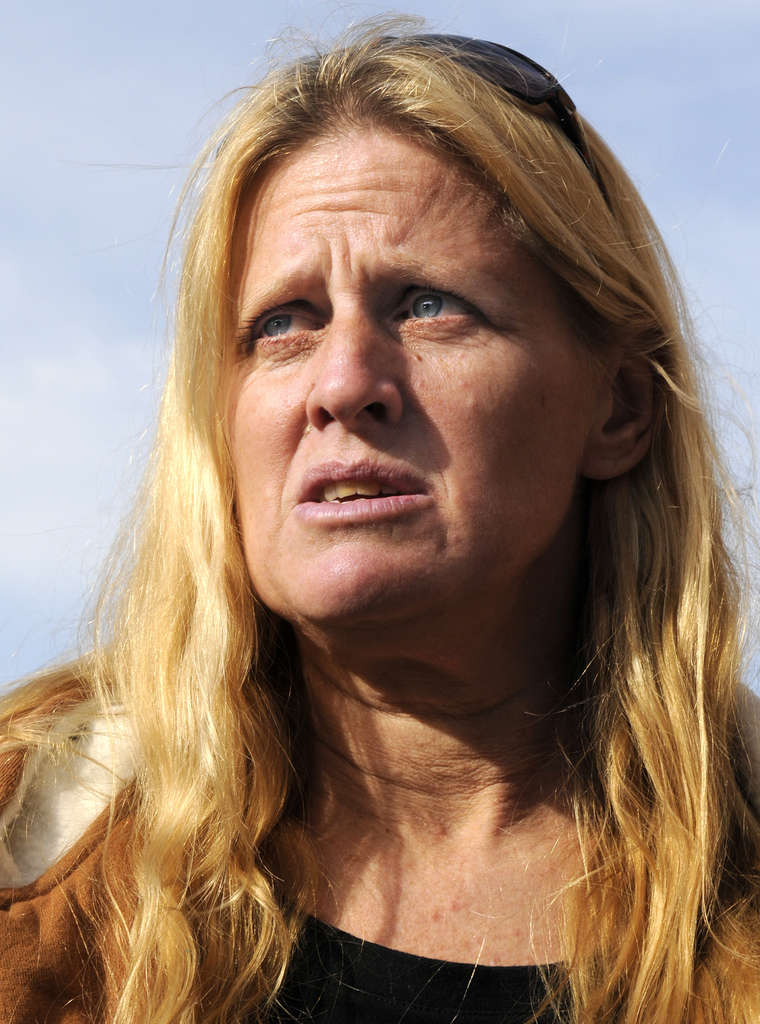 The new year is traditionally a time for looking back. For Karen Webb, the subject of a front page story today by Inquirer Staff Writer Jennifer Lin, it means looking way back - not just in time, but in circumstances.
Three years ago, at age 46, Karen was a fixture on East Market Street, across from the federal courthouse, right next to the Dunkin' Donuts.
She would sit on the sidewalk and panhandle with a cup, a sign - "Homeless and hungry" - and her dog, Kenya.
Tom Gralish, Inquirer Staff Photographer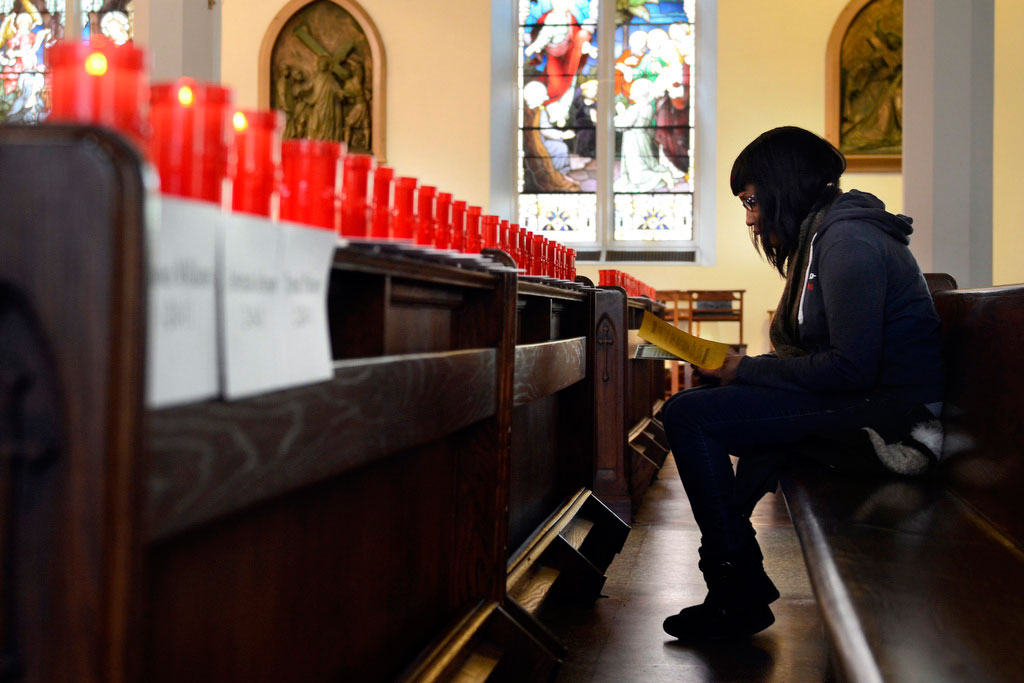 You never see Camden's name in the newspaper on televison without a hopeless adjective - "beleagured" seems to be the most common - attached. Despite being tagged one of America's poorest, most violent cities, they just keep on trying.
On Wednesday the police got 57 guns off the street (most came out of closets, exchanged for $100 grocery vouchers) in the first city-sponsored gun buyback program since 1993. Yesterday, Sister Helen Cole began her 17th annual vigil to remember Camden's homicide victims at 7 a.m. by lighting the first of 49 candles. From now until New Year's eve, once every hour, the names of each of those killed the previous year will be read aloud, as Cole or family member light a candle and pray.
Tom Gralish, Inquirer Staff Photographer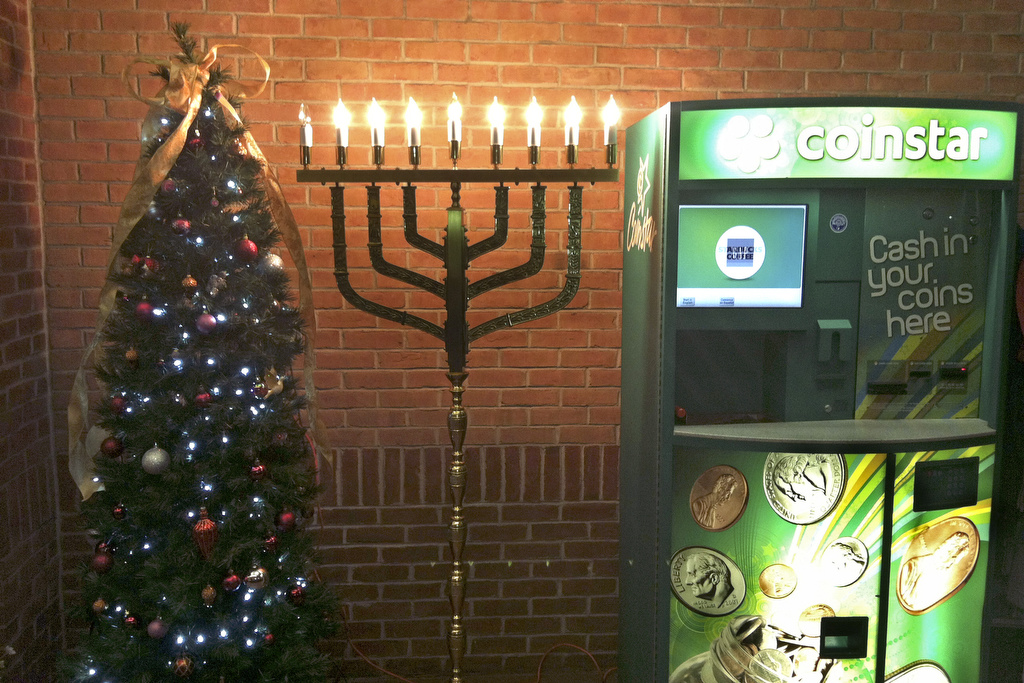 Wegman's, in the Garden State Park Shopping Center.