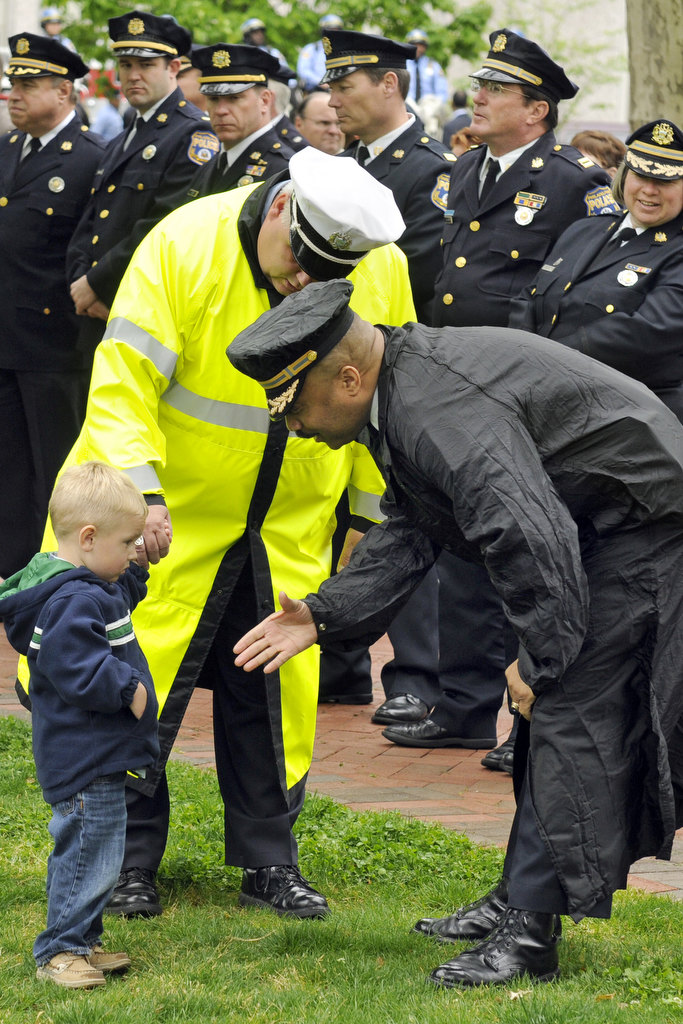 The annual Living Flame Memorial Service honoring police and firefighters killed in the line of duty was held Wednesday at Franklin Square.
During the speeches before the wreath-laying ceremony, I was wandering in the rear of the crowd when I saw Police Crpl. Robert Pawlowski and a young boy meandering among the uniformed officers just as I was doing.
Pawlowski seemed to know everybody, but the youngster wasn't as outgoing.
Waiting in North Philadelphia for Prince Edward (offically, His Royal Highness The Prince Edward Antony Richard Louis, Earl of Wessex, Viscount Severn, Royal Knight Companion of the Most Noble Order of the Garter, Knight Grand Cross of the Royal Victorian Order, Aide-de-Camp to Her Majesty... and seventh in the line of succession to the British Throne) to arrive for luncheon and ceremonial tree planting at Girard College, during his two-day visit to Philadelphia last week.
So call this one a royal-in-waiting version, in the series "spanning the tri-state region to bring you the constant variety of headshots..."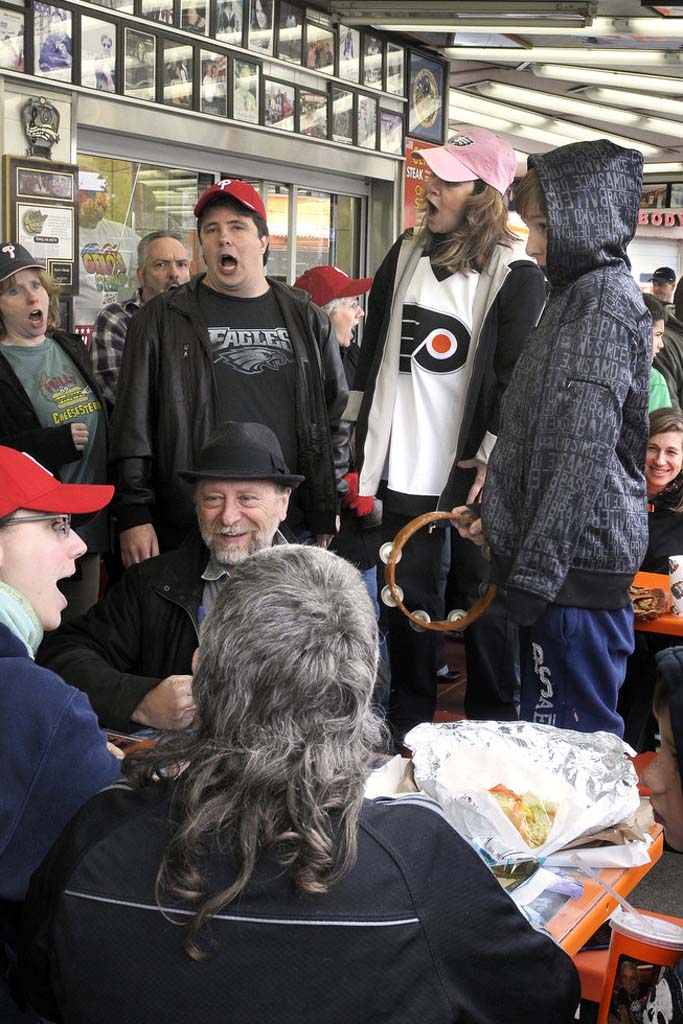 I've made dozens of videos since philly.com starting using them a few years ago. And I've made mistakes on every single one of them. But I've also learned something from each of the mistakes. The biggest lesson, one I am reminded of every single time I shoot a video, is the importance of good sound. Both the quality and the content. My latest video - an opera flash mob - had automatic content, but it was in the quality where I'd come up short.
Opera singers usually stand on a stage and produce a sound that fills the entire room (or cavernous concert hall). Audio recording engineers usually do NOT place their microphones anywhere close to that really loud and wide dynamic range sound source. My microphone? Not too far from their faces, on the hot-shoe of my Nikon D-7000 (with a shock-mount & windscreen) wtith a 20mm lens (in the tight crowd).
But the sound wasn't really the lesson learned this time. This time, in the three minute "flash Performance" by the the Opera Company of Philadelphia among the cheesesteak-eaters outside Geno's in South Philadelphia, I realized why live performances are usually always covered with multiple cameras. There is not much I can do about that the next time, so maybe it's not a lesson learned. I'll just call it a lesson appreciated.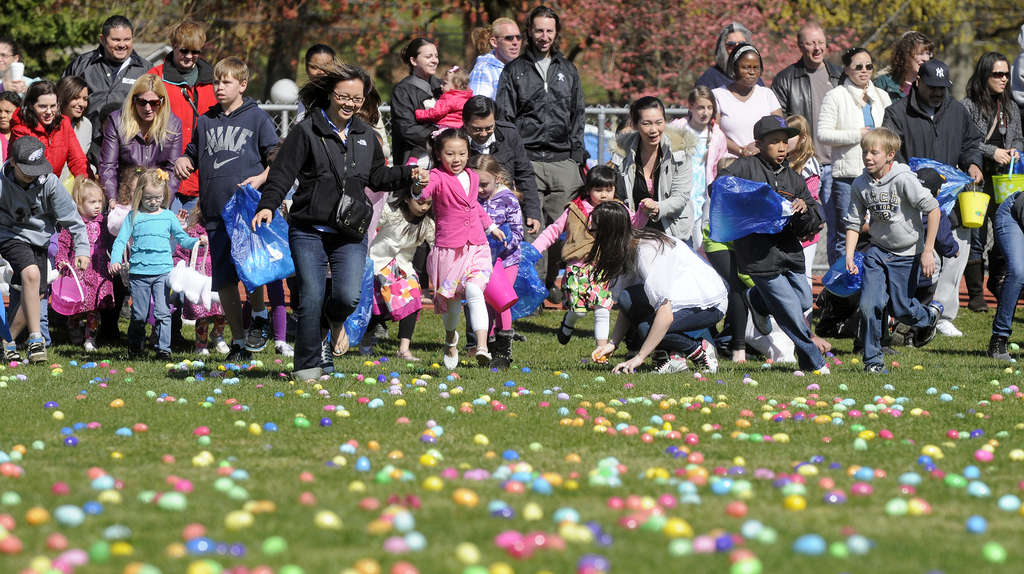 We didn't have much of a winter this year, but what a spring it has been.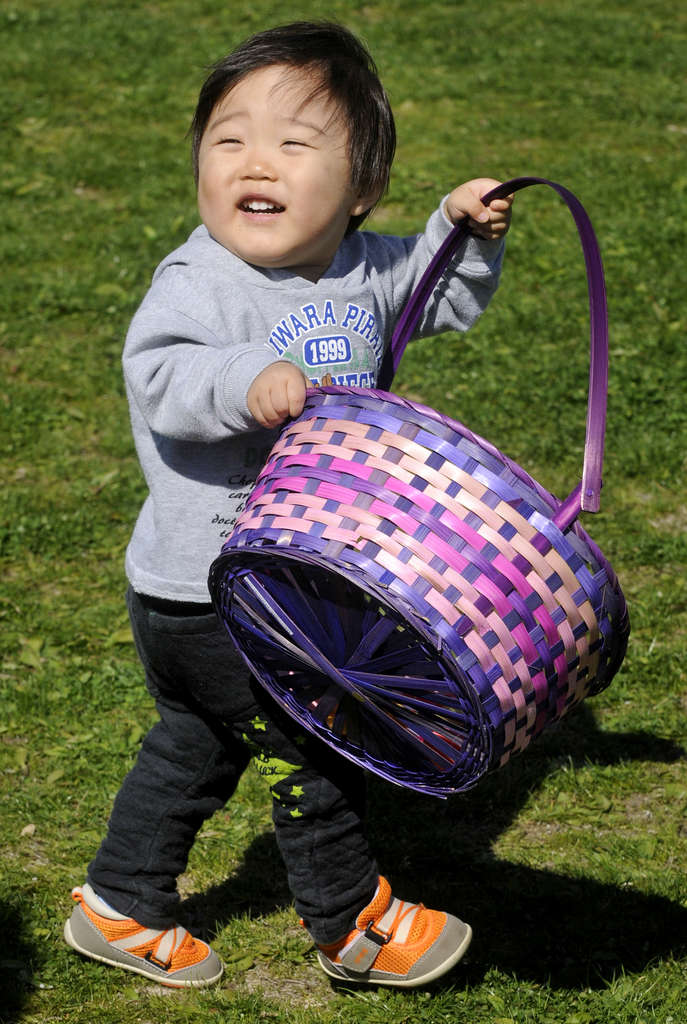 That's the first few seconds of the rush to scoop up 25,000 (yes, the comma's in the right place) Easter eggs on the football field at Cherry Hill West High School yesterday. Find more photos here, and a time-lapse video here (you can see me at the 20-second mark taking the picture at left).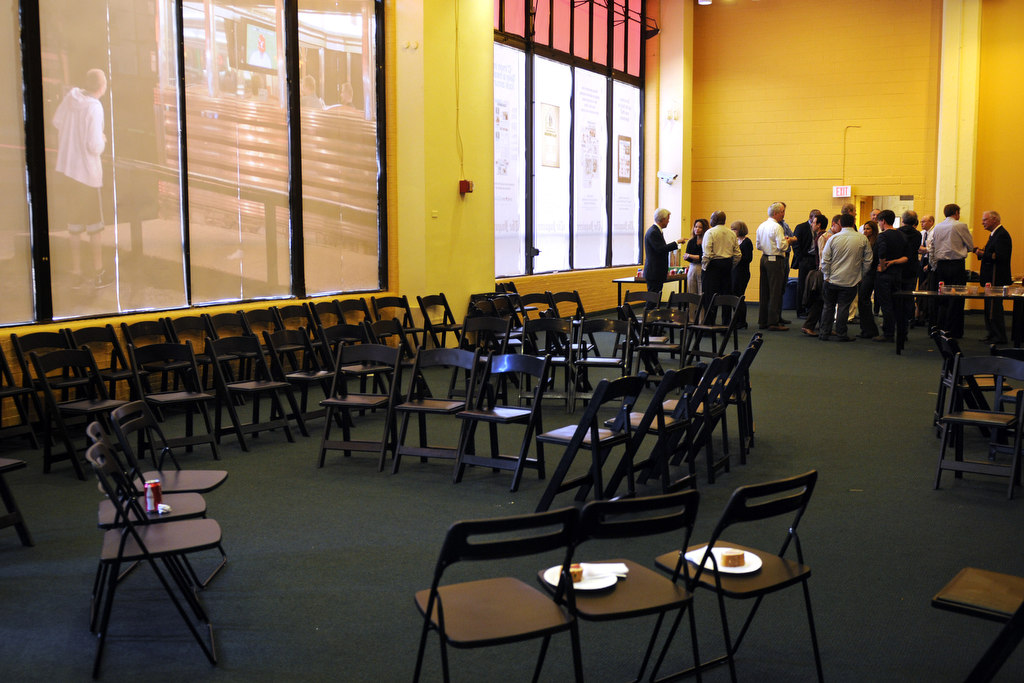 The Inquirer, Daily News and philly.com were sold on Monday. If this is news to you, read about it here.
I covered the "meet the new owners" hoagie & canned soda lunch in our Broad Street lobby yesterday.
But enough about them. I was thrilled to see a really huge blowup of MY PHOTO in the front window (facing out to street). It's a young man outside the Mayfair Diner at night, peeking in to check the score on the TV as the Phillies were clinching their division title in 2010.
Legendary sports photographer Rich Clarkson will be courtside for his 57th NCAA Championship game tonight when Kentucky and Kansas face off. He was on CBS This Morning earlier today. Click here, or on the photo to see the clip.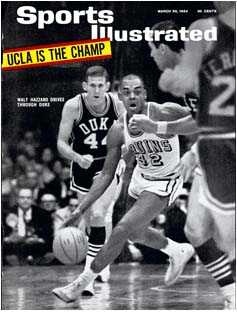 Besides being a sports photographer (Sports Illustrated,Time and LIFE), Clarkson has been a Director of Photography (National Geographic, Denver Post and Topeka Capital-Journal); mentor (dozens of members of his staff and interns were - or became - Newspaper or Magazine Photographers of the Year and Pulitzer Prize winners); and leader (he served as a president of the National Press Photographers Association and is a founding officer of the NPPA Foundation).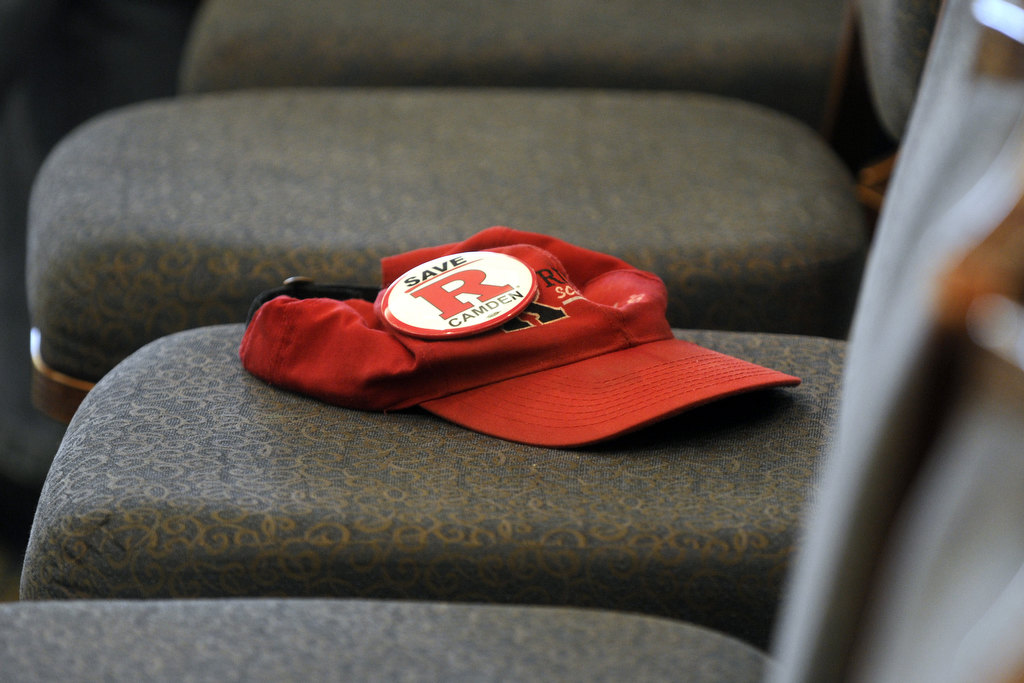 A joint Senate-Assembly Higher Education Committee met at Rowan University's Student Center to hear testimony on Gov. Chris Christie's plan to merge Rutgers' Camden campus into Rowan.
At previous meetings, Rutgers students, alumni, and faculty and administrators have been boisterous in their opposition to the idea, but testimony at this this hearing was subdued.
A new veterans cemetery in Camden is to be dedicated Memorial Day weekend, so we did a story this week on the site. Over the past few years I'd noticed a billboard on Route 130 for the Camden County Veterans Cemetery, but had no idea where it would be located. Not a clue that it has been slowly rising since 2007 from along the Cooper River. County veterans advocates gave Inquirer writer Edward Colimore and me a tour, and pointed out long-abandoned remains of the original 1885 gate posts which, until the 1920s, served as a back entrance to the adjacent famed Harleigh Cemetery (final resting place of Walt Whitman).
I thought that was a pretty cool detail, so I hiked down to the river to get it into the photo as the vets walked up the hill. I also really liked the old tree. Nothing against another veterans cemetery I photographed a few years back, but if I had to choose a resting place, I'd rather have some trees around me.
At the top of the hill, there not were some graves already, but a mausoleum. Highly polished black granite. There are just some things that are just too hard to ignore if you're a photographer.