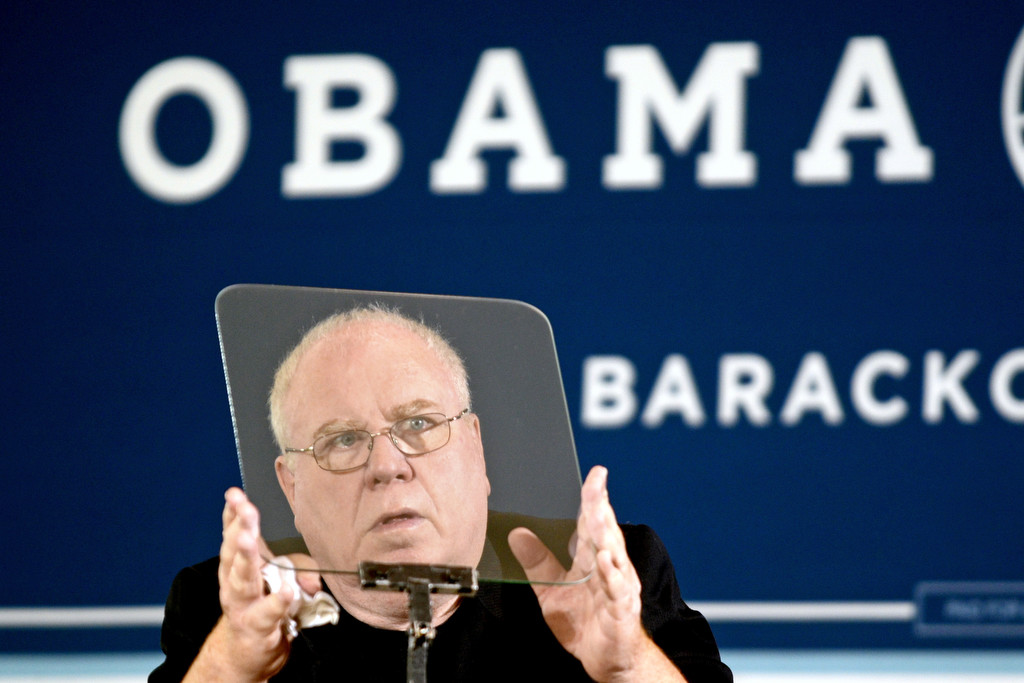 Because I asked, I was at the National Constitution Center five hours before first lady Michelle Obama yesterday morning. It's a story that's longer than it has to be…
The White House media advisory said equipment must be in the hall for a security sweep by 11:30 a.m. That usually means only large television camera and tripods. Smaller still cameras and camera bags are usually screened - along with reporter's laptops - when the the press arrives and is metal-wanded a few hours later, closer to the start of the event. But since the email advisory went to my editor, he was concerned I not risk getting locked out. So I double-checked with the White House logistics staffer - even laptops and small cameras? "Yes," she emailed me, "all equipment has to be inside the hall 4-1/2 hours early.
And that's how I ended up photographing the TelePrompter technician cleaning and adjusting the screens on stage.
It's also how I ended up with a (different) young White House staffer coming to tell me, "the Secret Service says you have to delete all the pictures you took of them."