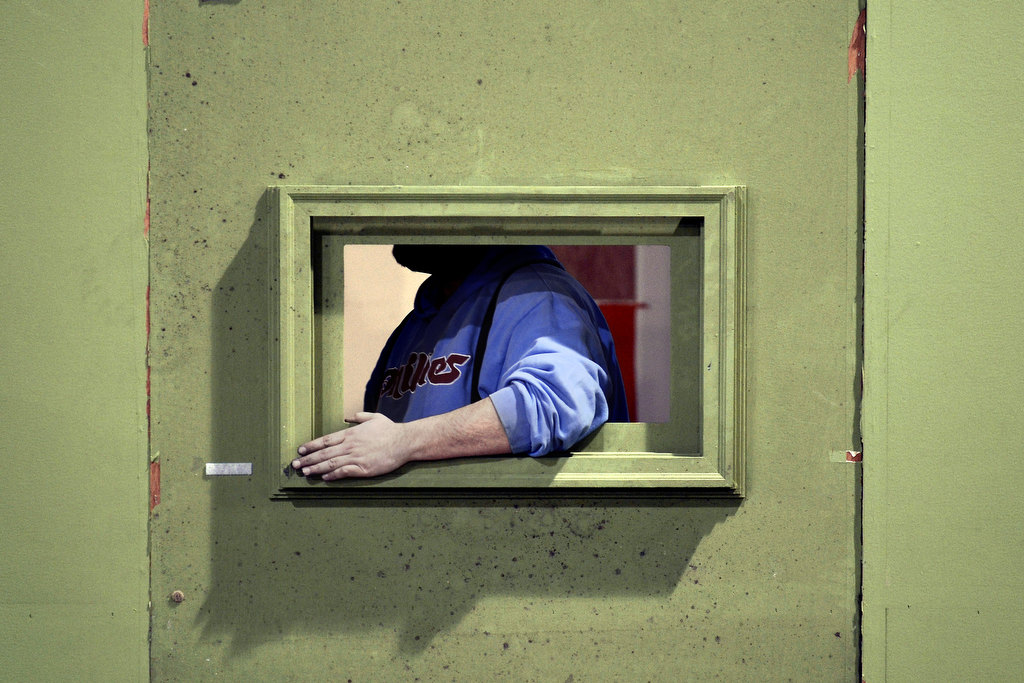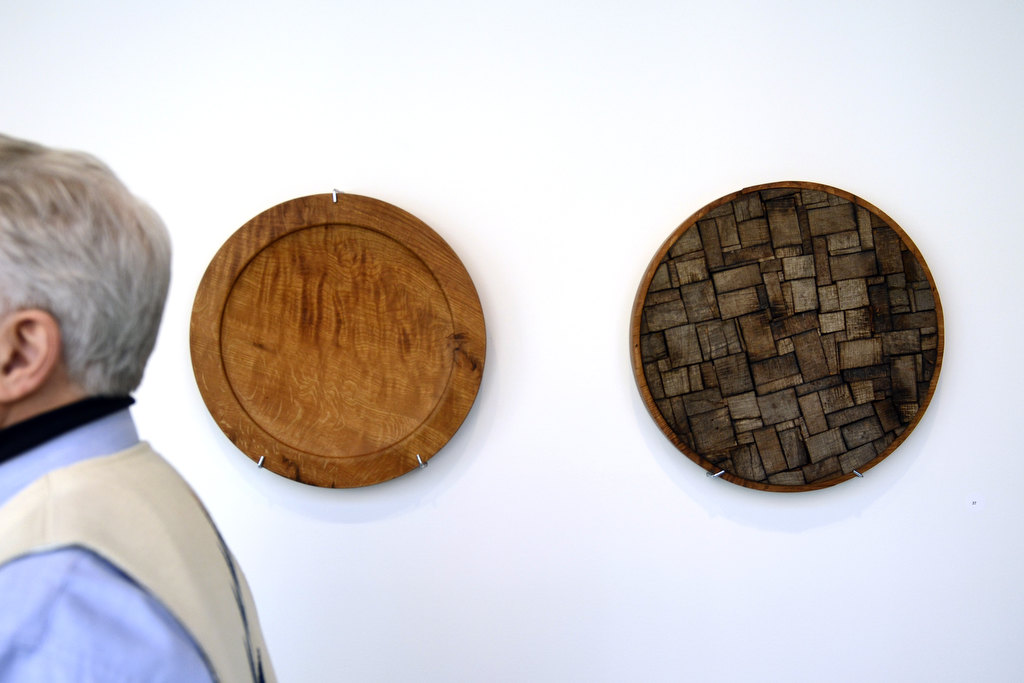 Sneaking in a couple last minute headshots, just before midnight, before ceasing all Inquirer work to begin a week of furlough...
Above is the Center for Art in Wood - renamed from the Wood Turning Center - in their new home on Third Street in Old City.
At top is a carpenter holding up a wall during installation for the 2012 Philadelphia International Flower Show, opening Mar. 4 at the Philadelphia Convention Center. Click here for the video.