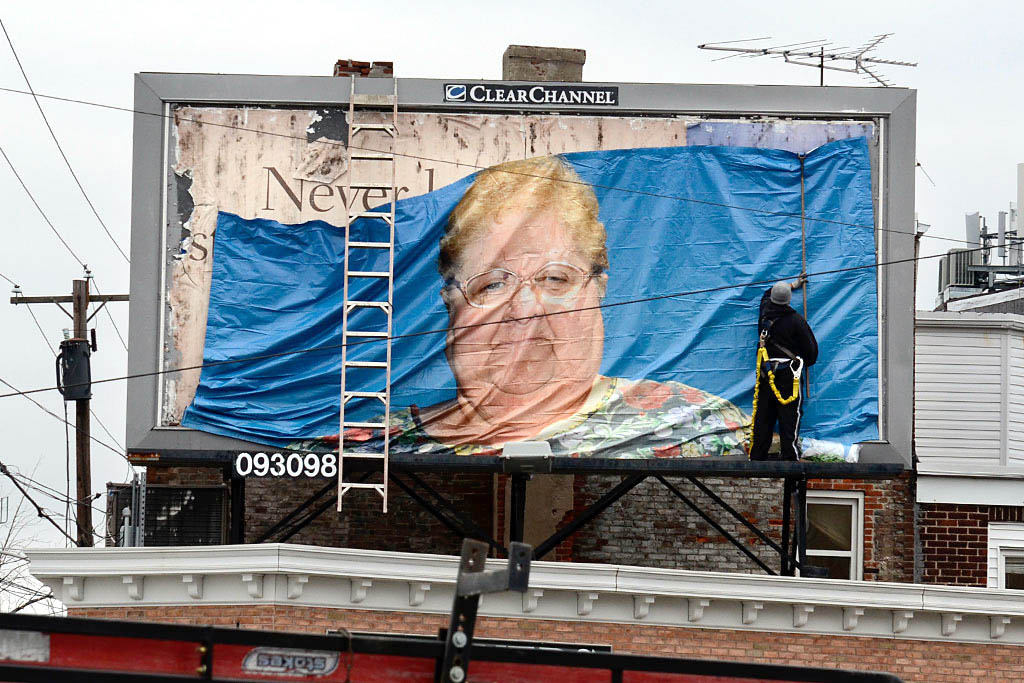 After covering a lot of disappointment for the newspaper recently, it's refreshing to photograph someone reveling in one of those most delightful of feelings - SUCCESS!!! That's why we like our teams to win (way to go Temple basketball… maybe next year Eagles & Phillies, good luck Flyers & Sixers). It's especially gratifying when someone on the "photographer team" does well as the result of their efforts and endeavors.
This month that would be South Philadelphia's Zoe Strauss.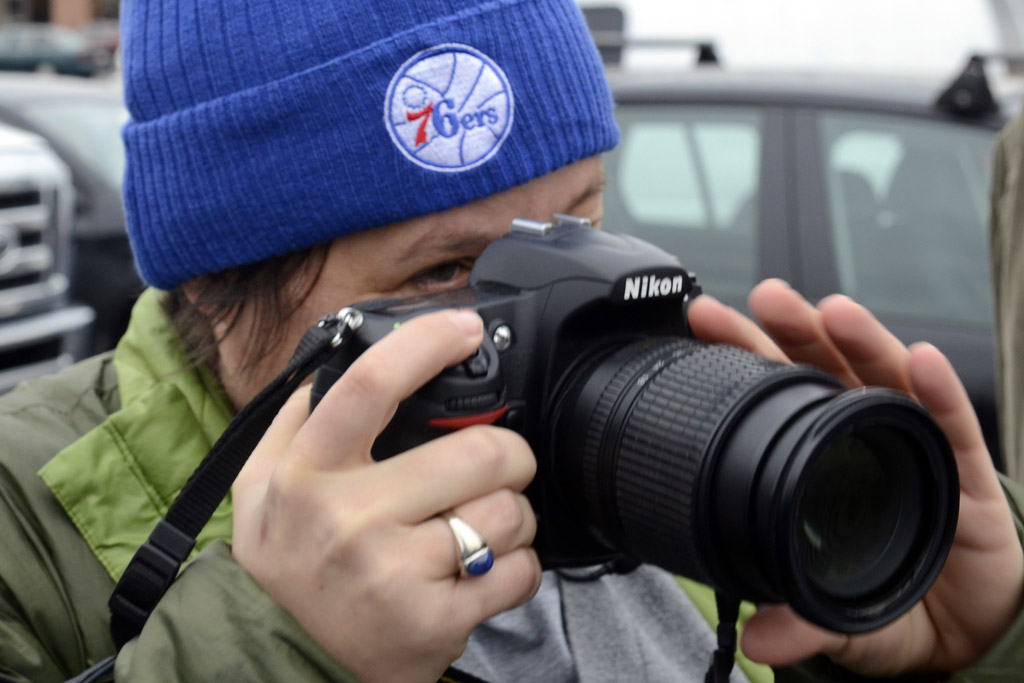 When I first met her on assignment in 2006, the story, like most back then, described her as a "former-babysitter-turned-photographer," taking photos in her own "marginal" neighborhood.
Well, she's still taking pictures. Still in her South Philadelphia neighborhood. Now though, she is the Gund and Pew Fellow-Whitney Biennial'er-ICA exhibitionist-$50,000 USArtists grantee-book publisher, and (Drum Roll Please) with her opening next Saturday - soloist at the Philadelphia Museum of Art photographer.
Zoe Strauss: Ten Years is described by the PMA as "a mid-career retrospective of the acclaimed photographer's work." It includes images from her ten-year project to exhibit her photographs annually on the concrete support columns under I-95.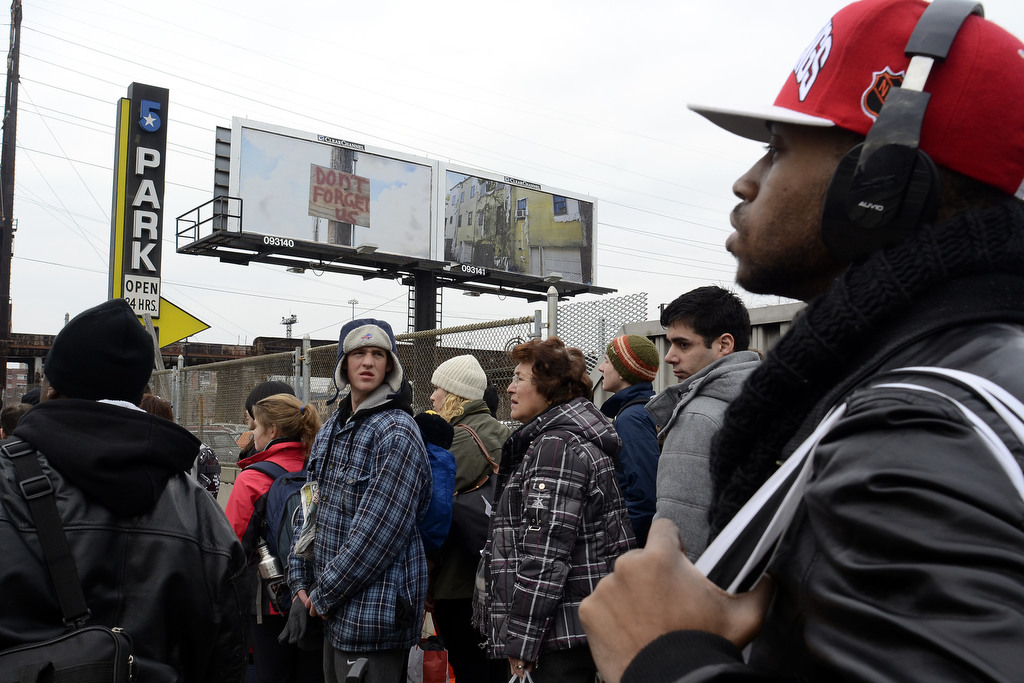 In conjuction with the solo PMA show in the Berman and Stieglitz Galleries, her Billboard Project is a series of photos - displayed on 54 separate billboards - all over the city in dozens of neighborhoods. The billboards were funded by PMA, Clear Channel Outdoor and Krain Outdoor Advertising. The self-guided tour around the city launches Jan. 12, but Strauss led a publicity tour of some of the billboards this week.
First stop was the Acme parking lot to witness the hanging of Billboard #1 - "Ms. Antoinette Conti, La Corona / The Crown. " That's her at the top of this post, going up above a cleaners at the intersection of 10th & Reed and Passyunk Avenue.
I have always been impressed by the connection she makes with the people in her photos. It's one thing to travel to the third world and take tight portraits of the wrinkled weathered faces of elderly villagers. But asking strangers, especially disenfranchised people living in working class or fringe neighborhoods, if you can take their picture is not easy. Not like photographing lighthouses or flowers, anyway.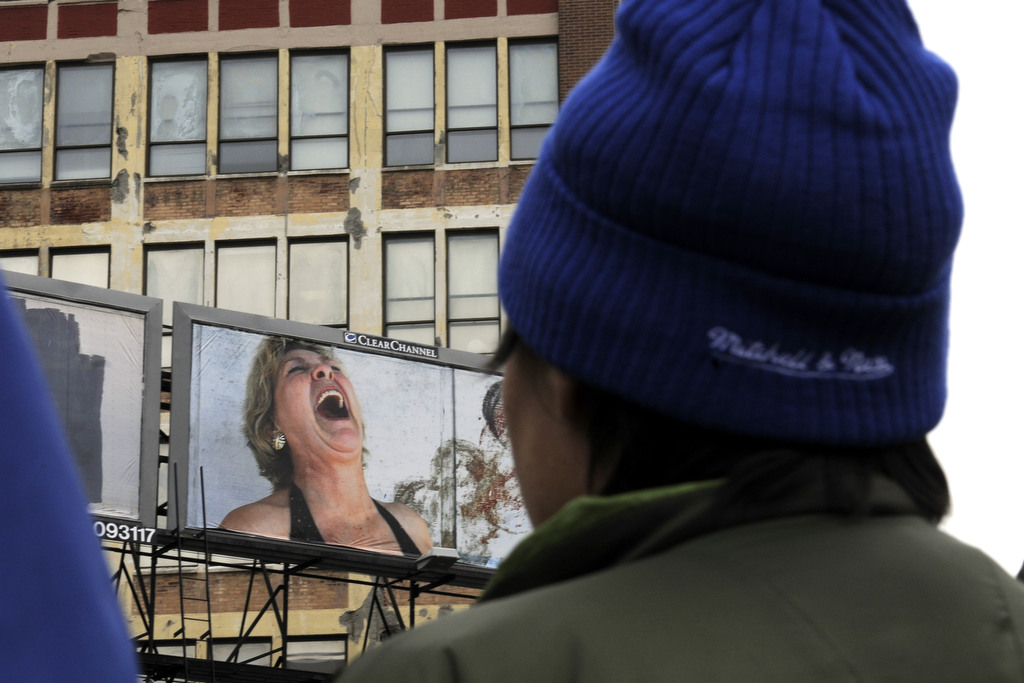 Other street photographers often talk about "stalking" pedestrians, or call their subjects "victims." You can tell Strauss makes a strong connection with the people in front of her camera, and it's clear they are treated with the utmost dignity.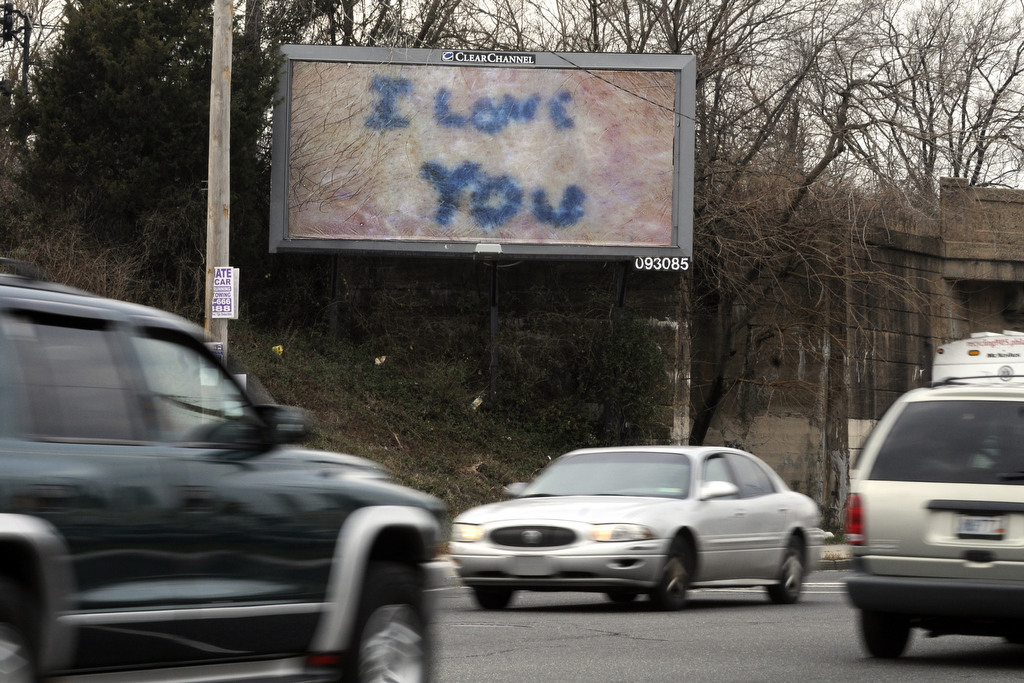 For more pictures click here; the video of the tour is below; and a map of all the billboards is here. Inquirer culture writer Stephan Salisbury's story on the PMA show is here. He also did one on Strauss's biilboard publicity tour.