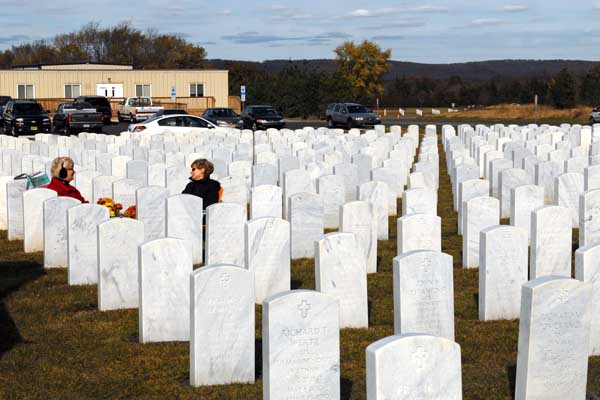 I saw them sitting on lawn chairs amid the headstones in the freshly hallowed ground of the country's newest national cemetery as I drove up on Wednesday.
Phyllis Kelly (left) and Peggy Staarman were visiting at the grave of their mother, Norma Holder, on what would have been her 89th birthday. As the spouse of a veteran, her cremated remains were buried in the national cemetery. Edward Holder, who is 90, served in the Pacific with the Army in World War II. One day he will be buried next to his wife where they will share a headstone.
It was my third visit this week, photographing the workers and volunteers who honor those who served their country as the Washington Crossing National Cemetery in Bucks County marks its first Veterans Day.