It's hard not to shoot the same photo again every 17 years or so.
As I approach my 30th anniversary of starting work at the Inquirer, I am reminded of that all the time.When you've been in one place for a while you can't help repeating yourself.
This week I ended up shooting a little bit of the World Championship of Sand Sculpting on the beach in Atlantic City. I'd gone there to photograph a Miss America press conference (the scholarship pageant returns to A.C. after seven years in Las Vegas).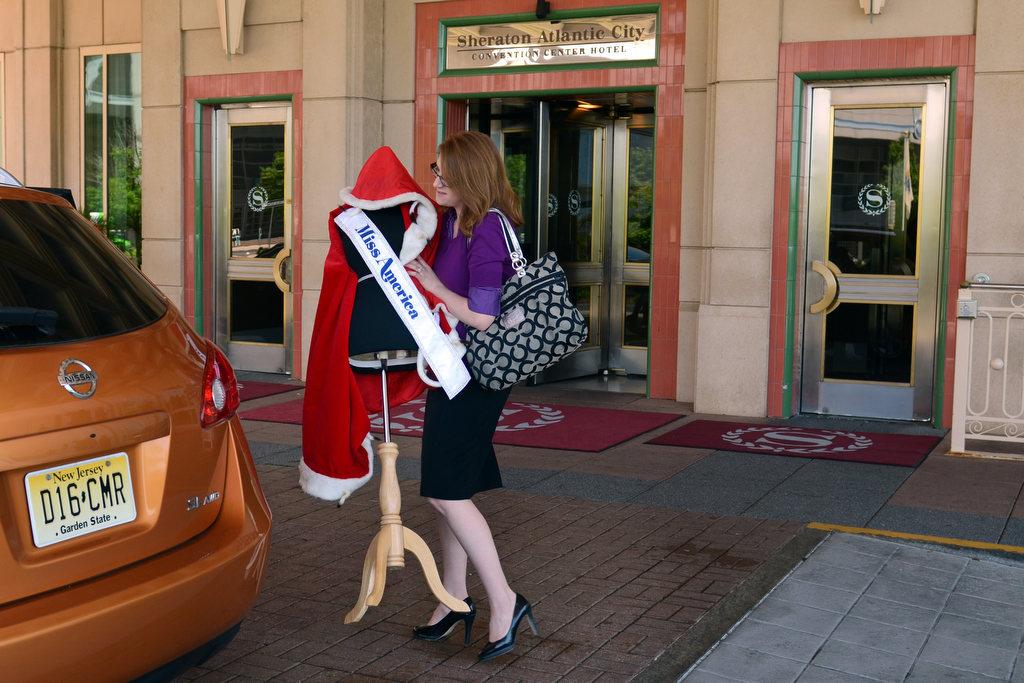 Freelance photographer Peter Tobia and Atlantic City Press staff photographer Michael Ein, also at the press conference, told me about the sand sculpting, and suggested I check it out.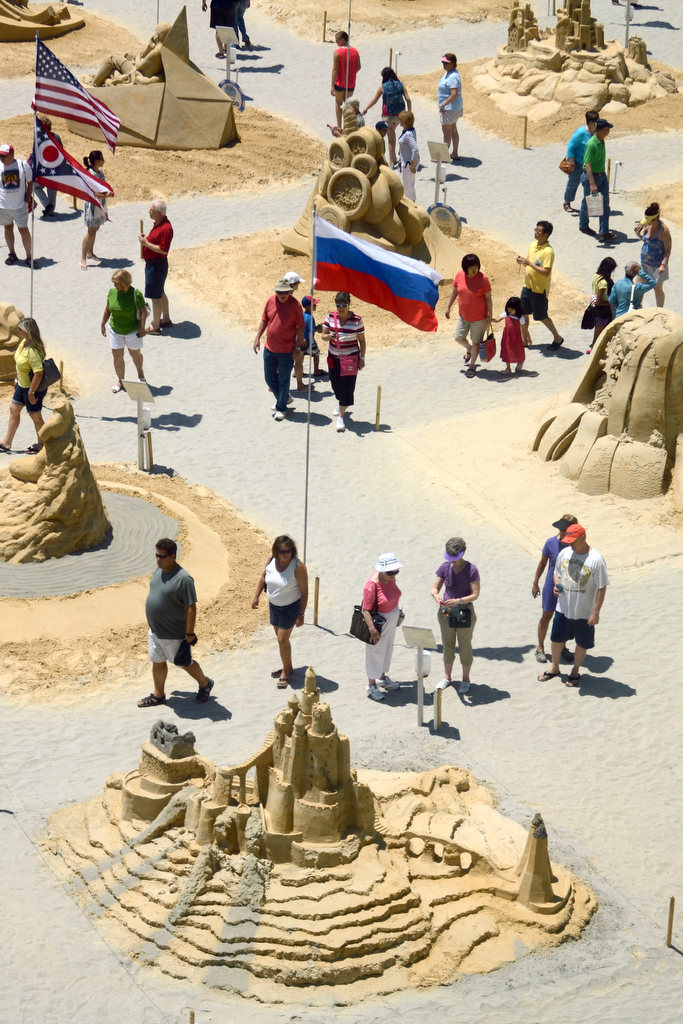 So parking at Ceasars casino, I started out shooting an overall through the windows of their boardwalk/pier mall. I watched the sculptors work, the crowd of spectators, and noticed that even though it was free, there was a fence around the entire area. I guess that makes sense, for security,
I noticed a couple walking up from the beach, to look through the fence. I shot some frames, then composed the photo so it appeared there was just a fence in the middle of nowhere (well, I guess the bikini says "beach" more than "desert").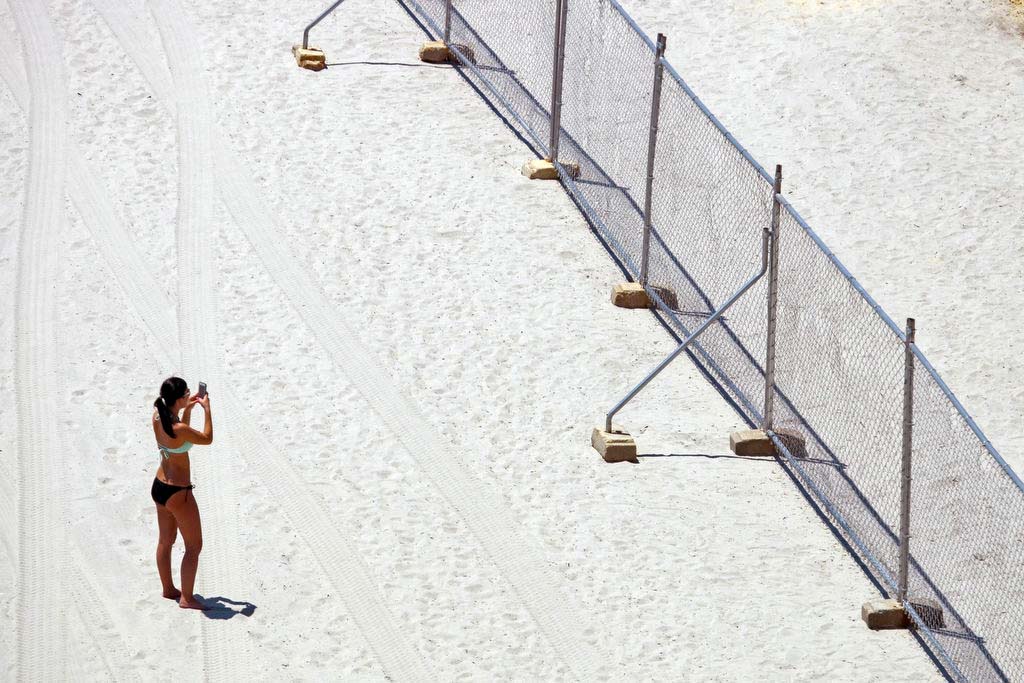 Atlantic City, 2013
Just then, another image popped into my head, of a first snowfall of the winter, and a similar shot I made some 17 years ago. Then it was a single empty lot in the middle of a busy street. There were businesses on either side, and parking meters and cars on the other side of the sidewalk, but I cropped all that out too:
1300 block of Arch Street, Philadelphia, 1996