So, just a few days afer talking about repeating oneself, I find myself shooting another one:
The day after the U.S. Supreme Court rulings, I covered a rally by supporters of marriage equality at the New Jersey Statehouse in Trenton.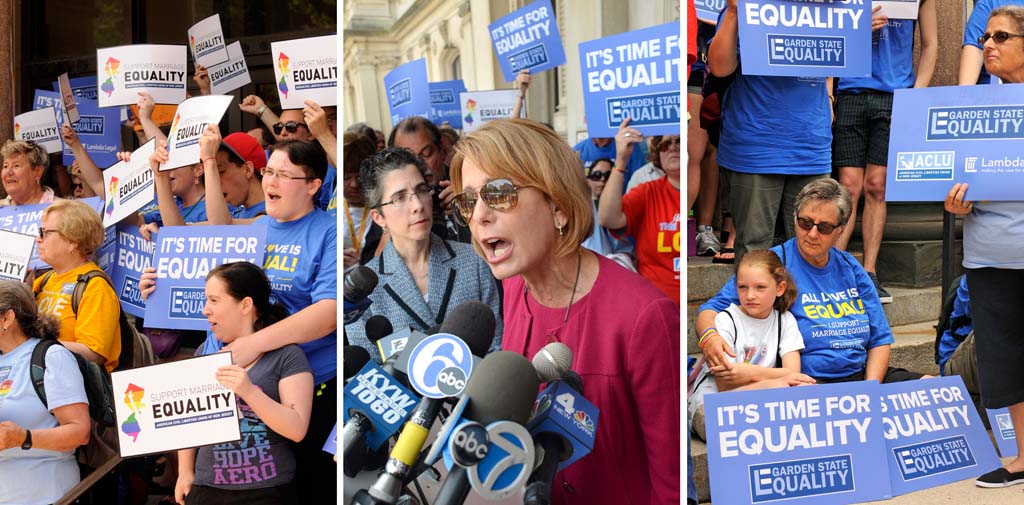 I know my editors always want a crowd shot, and you have to shoot the main speakers - here it is Barbara Buono, the Democratic gubernatorial candidate and state senator from Middlesex County - at any assignment with a group, including both sides of an issue, if present.
So getting that out of the way, I started scanning the faces, as I usually do at any kind of gathering. I never know exactly what I'm looking for, but mostly it's to personalize the crowd. Whether it's a political campaign stop, piano recital, parade, classroom, picnic or press event, I am looking for a face that jumps out at me. Not necessarily one to "represent' the group, or the most flamboyant (in fact I usually avoid them. I figure they probably already get enough attention) or not always the one holding the best sign (they usually always get on TV, or shot by those reporters armed with iPhones we hear so much about).