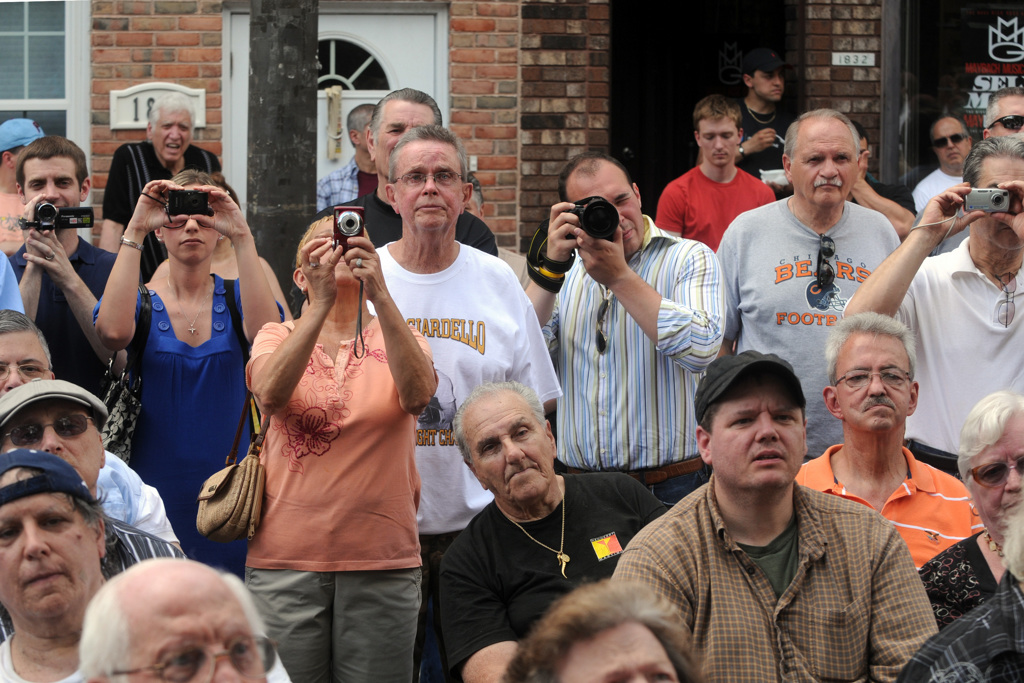 On Saturday I covered the the unveiling of a statue of a South Philly fighter who reigned as world middleweight champion from 1963 to 1965. Joey Giardello, really Carmine Orlando Tilelli, died at 78 in 2008, the year before he was inducted into the Philadelphia Sports Hall of Fame.
But, as Inquirer writer Bonnie L. Cook says in her story, his memory lived on in the stories of the old sparring partners and training-camp buddies.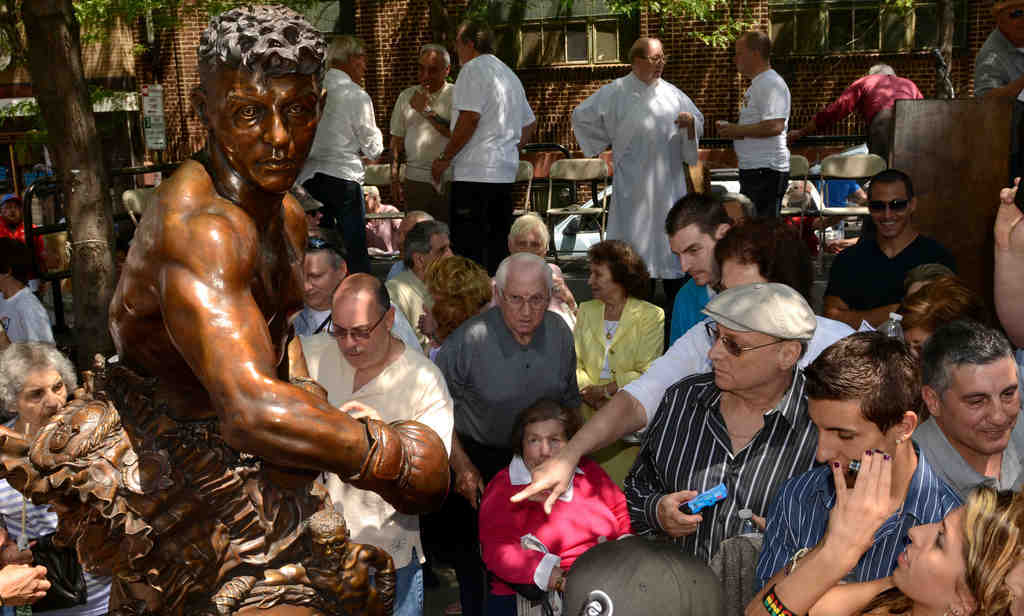 The best thing about covering a story like this one is not showing what the statue looks like - though I admit it's really important to do that. No, it's getting an opportunity to recognize and celebrate all the different kinds of people it takes to make a city like Philadelphia such a vibrant community.
In some neighborhoods they play basketball, some baseball, others half ball. In the South Philadelphia neighborhood Joey fought in, they box. Still do.
So on the day that would later see Bernard Hopkins become the oldest fighter (at age 46) to win a major world championship, fighters, cut men, trainers, sparing partners and others came to the little triangle where Mifflin and 13th Streets meet Passyunk Avenue, to pay tribute to one of their own.
Before and after the unveiling, it was stops for two other weekend heritage events:
In the morning I went to the Asian Pacific American Heritage festival in Franklin Square. Chinese dancers stretched around a tree, as Korean dancers waited to take the stage.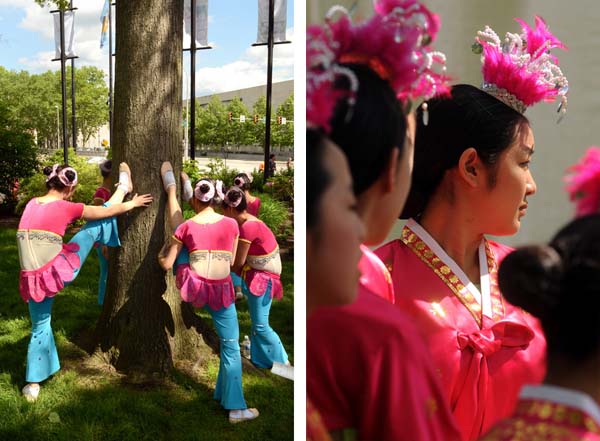 After the scupture unveiling, it was off to the Delaware River waterfront for an Armed Forces Day visit by sailors and officers on the USS Kaufman. The frigate is docked on Penn's Landing for Philadelphia Navy Week. The US Navy Blue Angels will perform Memorial Day Weekend at the Millville Wheels and Wings Air Show in New Jersey).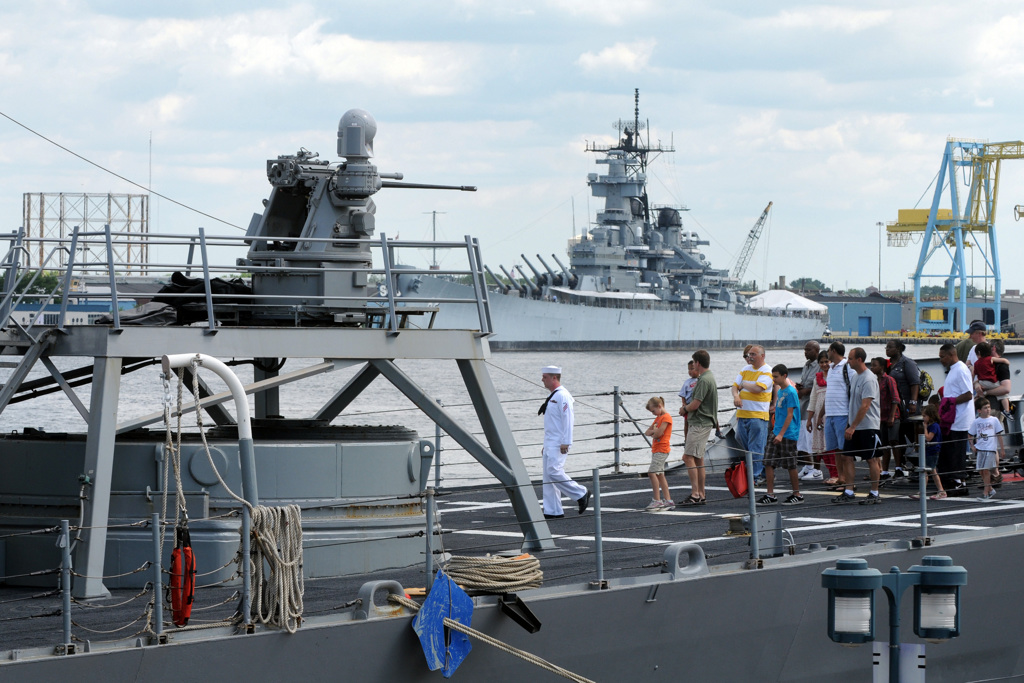 From their website: "Navy Weeks are designed to show Americans the investment they have made in their Navy, A Global Force for Good, and increase awareness in cities that do not have a significant Navy presence." That's the battleship New Jersey in the background.