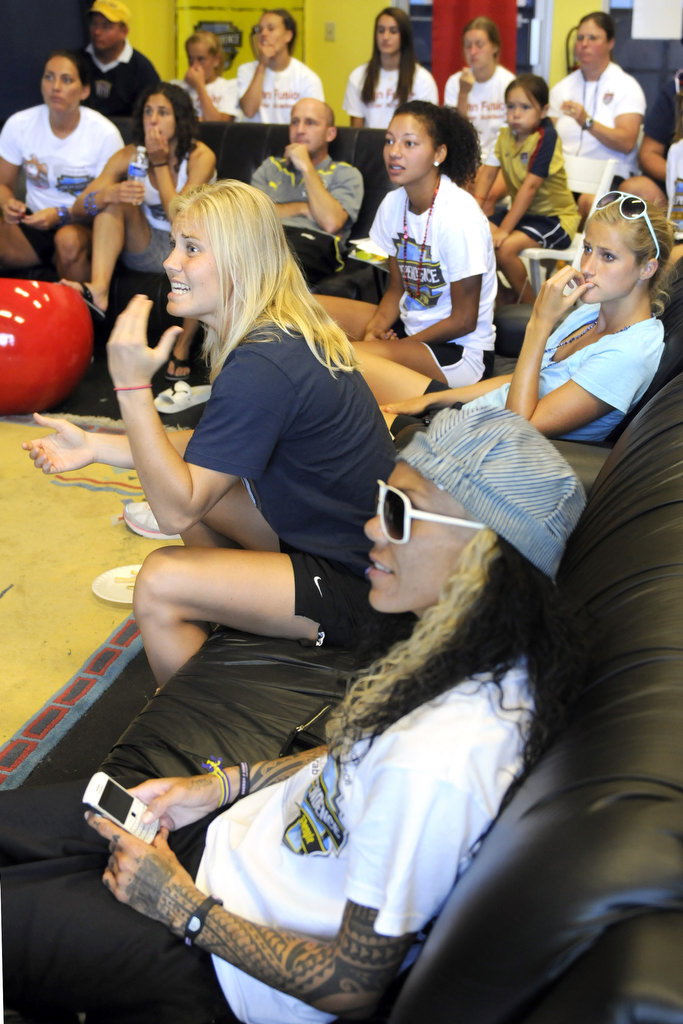 I was only half watching (I was still editing photos on my laptop from a morning assignment) as the Women's Professional Soccer (WPS) players on the Philadelphia Independence watched the U.S. women's team - with three of their teammates- play Japan in the World Cup final.
So my mind wandered, and I started thinking about how many times I've photographed people them watching televison, or with the tube just glowing in the background. Sometimes events unfold, and the world watches - OJ Simpson's slow speed chase. Other times the TV itself is the event - Who Shot Jr?
A lot of times it involves sports. I recalled just a few days ago I attended another "viewing party."
It was at a local university, there was a big screen projection television, and free food - pizza.
But it wasn't an NCAA Basketball Tournament Selection show, it was at Drexel's College of Engineering, and they were watching the launch of the Space Shuttle Atlantis commanded by Drexel mechanical engineering alumnus Christopher Ferguson ('84).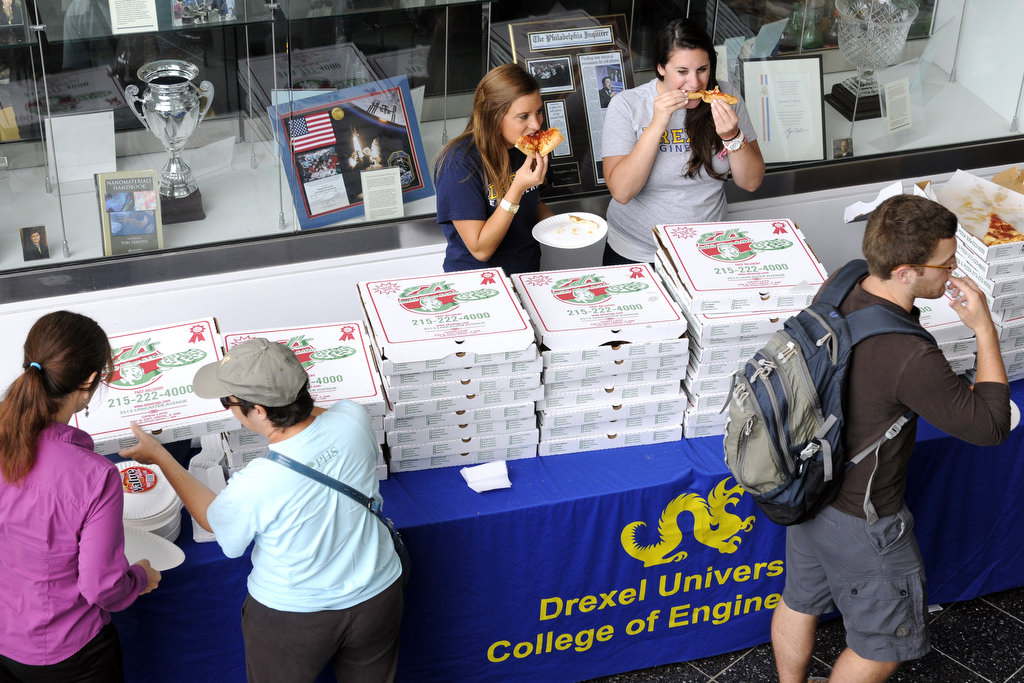 Back to the women's soccer pros...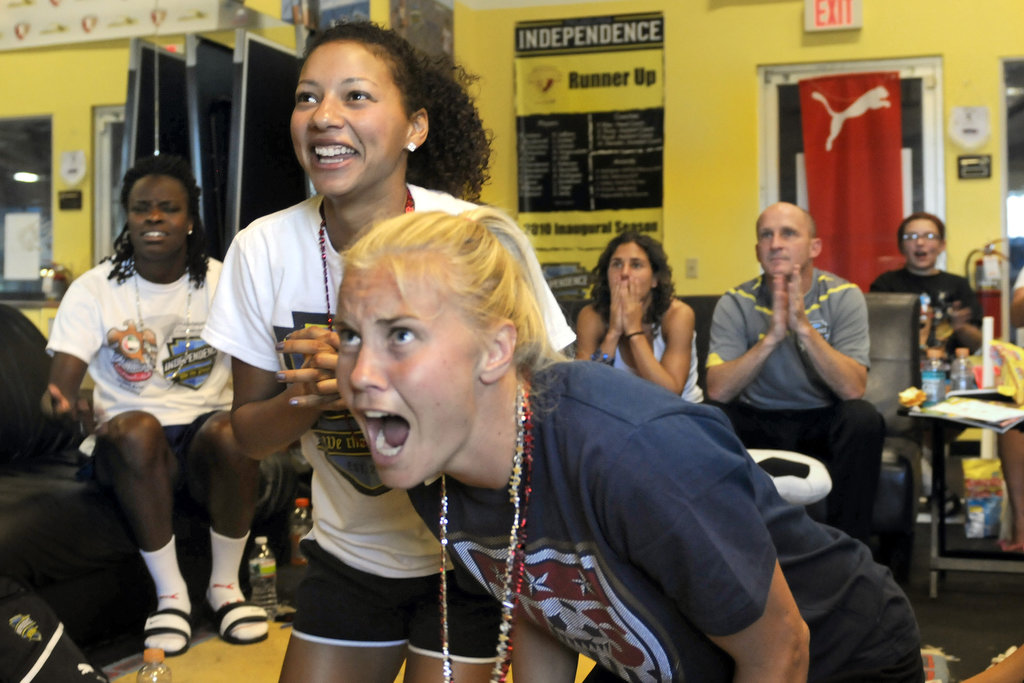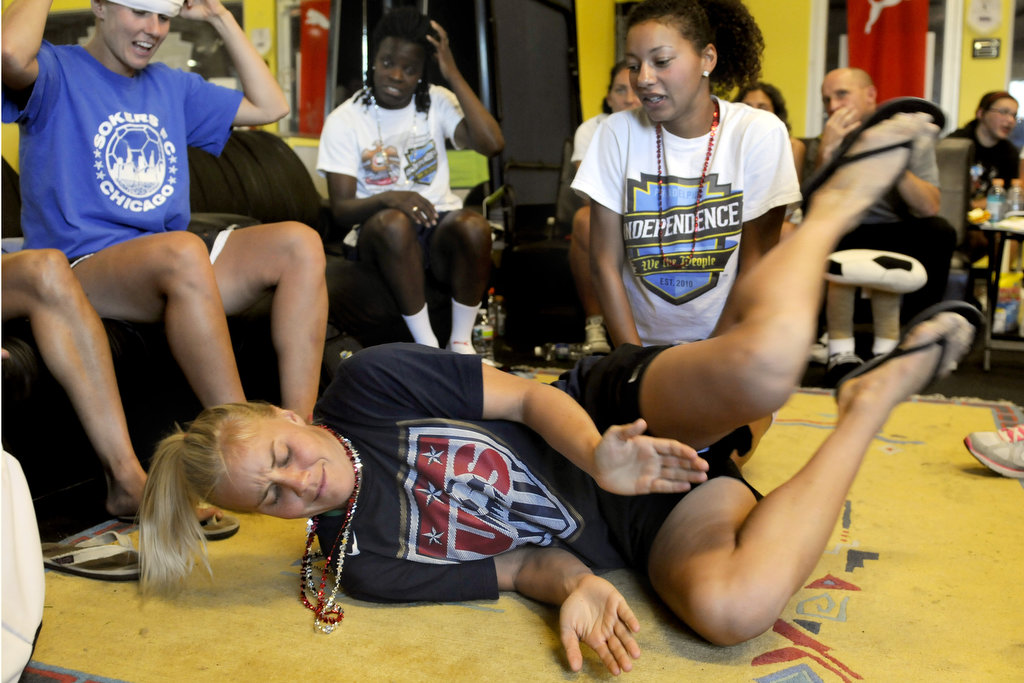 As Kate Harman wrote in today's Inquirer, Val Henderson - falling onto the floor above, after a missed USA goal when the game went into penalty kicks - was "loud, adamant, and rife with hand gestures...every bit the part of a goalkeeper directing her defense while watching."
More mind wandering, as I thought about twelve years ago when the U.S. women last won the World Cup title, and was waiting for a big moment. But not this time.
As close as it got to 1999 (when forward Brandi Chastain ripped off her jersey after scoring the game-winning penalty kick) was an improvised serving dish on the buffet table...