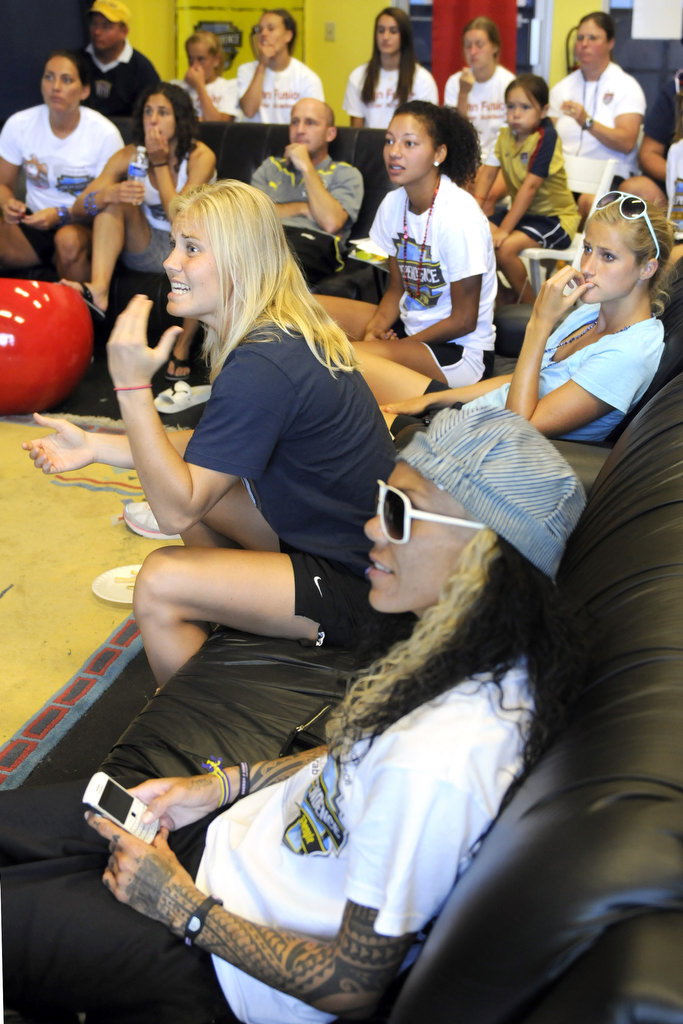 I was only half watching (I was still editing photos on my laptop from a morning assignment) as the Women's Professional Soccer (WPS) players on the Philadelphia Independence watched the U.S. women's team - with three of their teammates- play Japan in the World Cup final.
So my mind wandered, and I started thinking about how many times I've photographed people them watching televison, or with the tube just glowing in the background. Sometimes events unfold, and the world watches - OJ Simpson's slow speed chase. Other times the TV itself is the event - Who Shot Jr?
A lot of times it involves sports. I recalled just a few days ago I attended another "viewing party."
It was at a local university, there was a big screen projection television, and free food - pizza.