Two Men in a Boat (To Say Nothing of the Shellfish)
Oyster week
Two Men in a Boat (To Say Nothing of the Shellfish)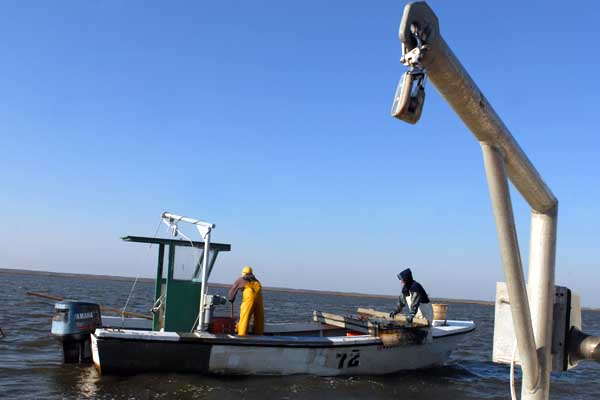 I tried framing them with parts of our boat, shooting them really tight, crooked horizons, silhouettes, but it still felt as if I was photographing a display.

So Amy shouted questions and them, they shouted back, and the we would circle back toward them, only to drift away again.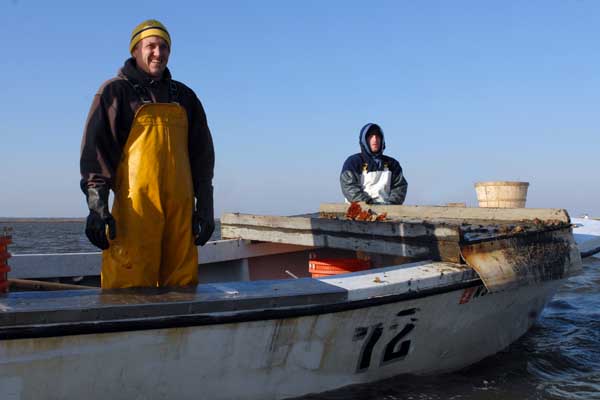 In between, I'd shoot as they worked, trying to to make the photos appear intimate.
Then we left.
It was like hiking up a mountain to take a picture of an somebody inside an exhibit case. You walk around them, shoot with side, back and front light, then say "now what?"