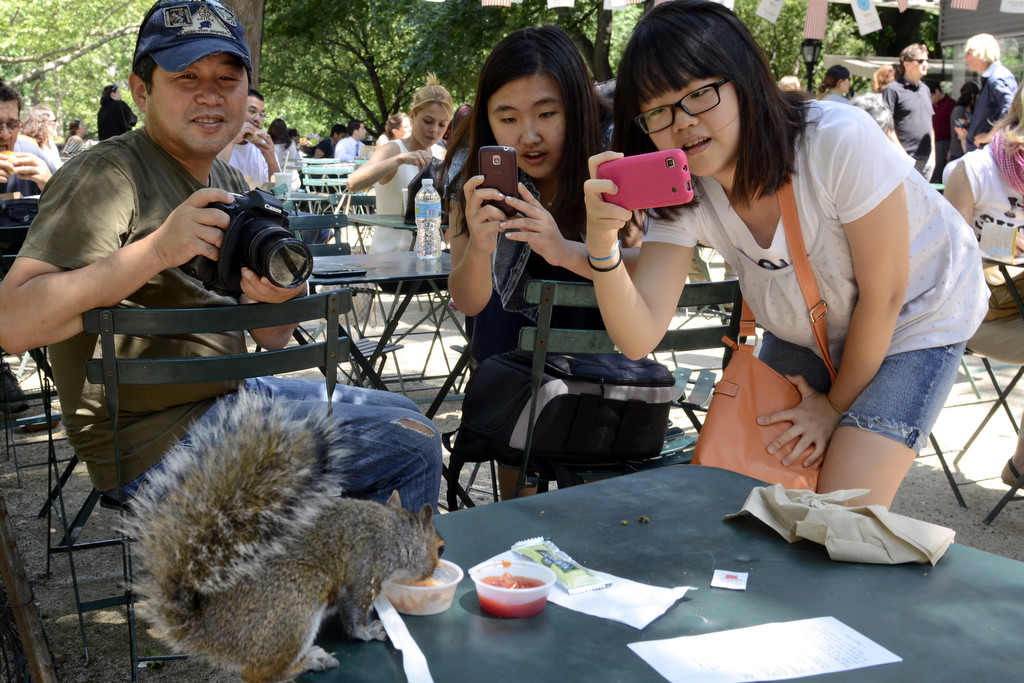 I was in NYC's Flatiron Distirict last week to check out the original Shake Shack as Danny Meyer's 15th location - the first in Philadelphia - opened this week at 20th and Sansom Streets.
Philly.com food writer Michael Klein went to interview Meyer, who spent a career planning such landmarks as Gramercy Tavern, Union Square Cafe, and Eleven Madison Park. He told Mike Shake Shack was created by accident twelve years ago, as he was helping the Madison Square Park Conservancy, which he cofounded, raise money to beautify the park, he dipped into his Midwestern past and came up with a roadside custard stand.
Click on the photos, or here, to see the image gallery. Mike's story is here.