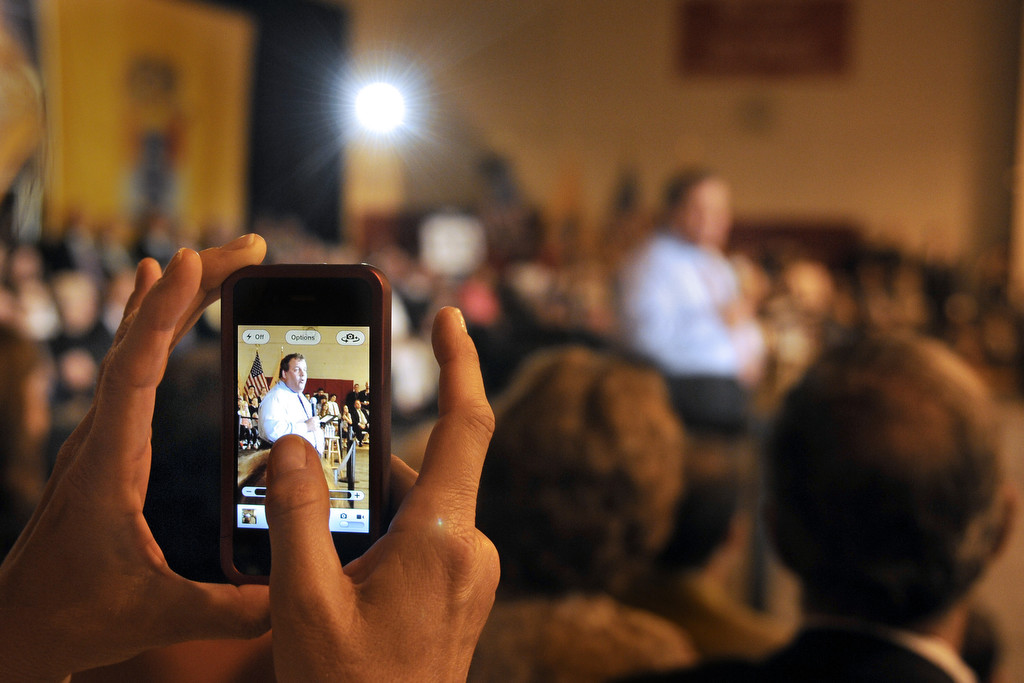 For a few days after I speak and show my photos to a group of photography students or to a meeting of a local camera club, I will often imagine the person in the front row picking up the newspaper and thinking, "okay, he had some images he was pround of, but let's see what he's done TODAY."
And that's a good thing. It keeps me humble. It reminds me that you only get one chance to make a first impression. It doesn't matter how many great photos I took last week, or a few years ago, if someone is looking at one of my photos for the first time, I want it to be one that they will appreciate.
When I'm photographing an event in my town, with my friends and neighbors are attending, I want to make a good first impression. They may know I'm a photographer for the newspaper, and they may read it every mornming, but maybe they don't ever really look at the pictures - or the byline. So, perhaps today, because they attended the town meeting appearance by Gov. Chris Christie in our Middle School gym, and saw me running up and down the aisles taking pictures - perhaps TODAY they'll look to see what I did.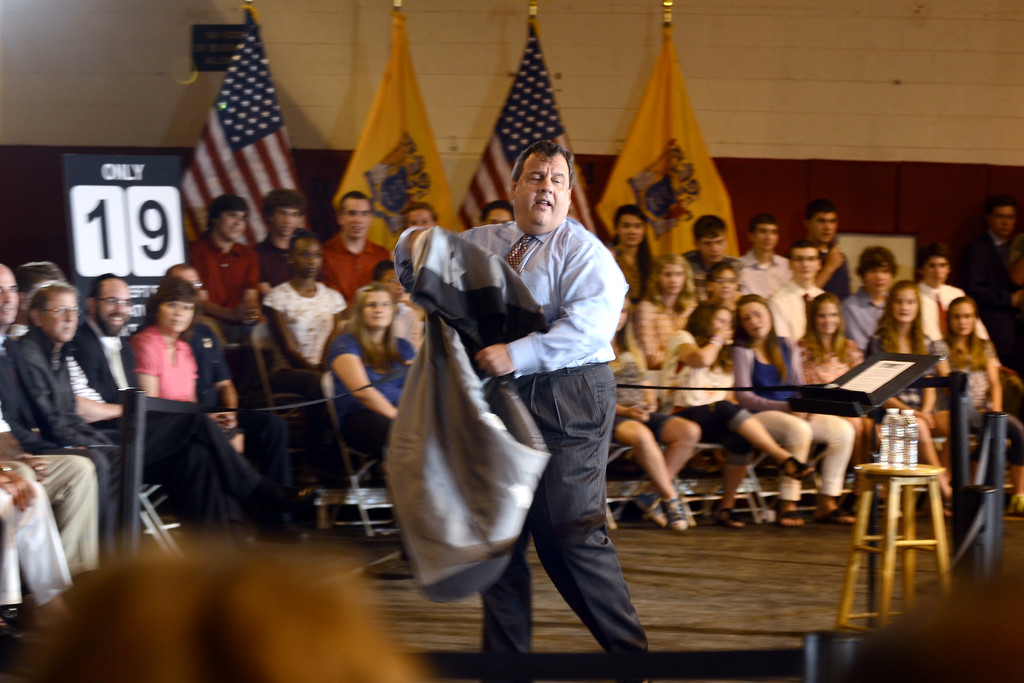 If you're curious, click on the photos, or here, for the gallery. The story by Inquirer Trenton bureau reporter Matt Katz on Christie's visit is here, and a column by Kevin Riordan, Inquirer South Jersey columnist, is here.